So we all know that the Jet Airways has been temporarily out of service and there is no sign of them getting back to normalcy. Looking at the way things are, we can "assume" that Jet is probably gone for ever. That leads to the question "What happens to my hard earned JPMiles?"
Just as you may know, JetPrivilege (JP) loyalty program that gives you the virtual currency as JPMiles has 9.8 Million members and is actually owned by Etihad Airways as it has 50.1% share. But as the remaining share is owned by Jet Airways, it has caused the turbulence to the system.
Yet, here are some of the ways you can redeem your JPMiles at the moment,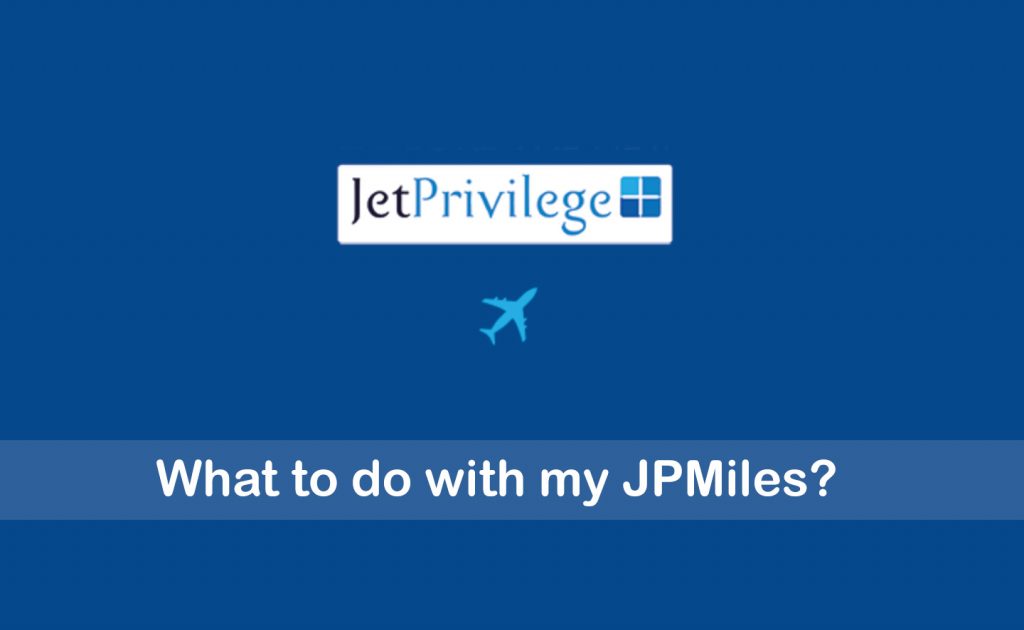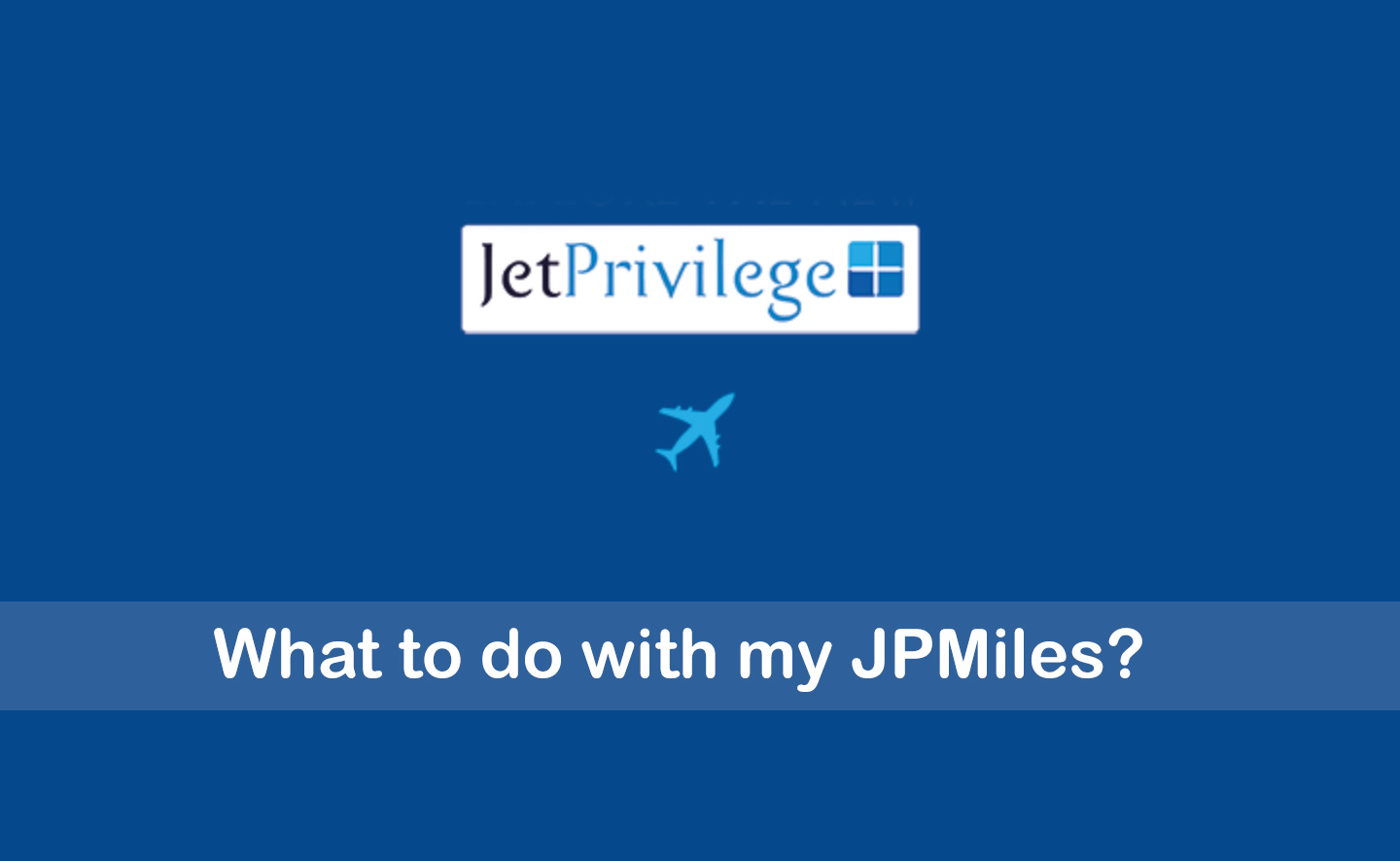 Any Airline Ticket
You can now redeem JPMiles on any airline with the new feature called "Select Flights" with the same amount of JPMiles required as before. But the downside of this is that you need to book tickets in advance, like 2 months early to really make use of it.
These are basically revenue tickets which makes the entire JetPrivilege system more like reward points program, rather than miles with which you could get way more value.
Approx value: ~32Ps per JPMile
Sad part is, the same goes for business class ticket too! So ideally, if you compare this with the previous situation, you loose atleast 60% value!! 
Partner Awards
Jet airways had grand set of airline partners where JetPrivilege allowed to redeem your JPMiles. This is one of the major reason why I didn't care about Jet's status before.
But this too has gone now. You can no longer redeem JPMiles on partner airlines, except on Etihad, which is still open for redemption as confirmed with JP team on 19th April 3PM.
Approx value: ~1Rs/JPMile
Its good to see that Etihad redemption is still there but I've no idea how long this gonna last at current miles requirement.
Gift Vouchers
JetPrivilege has been allowing users to redeem JPMiles for various gift options like Amazon and Flipkart vouchers. This is amazing, but the value you get is way too low.
Approx value: ~17Ps per JPMile
Hotels
JetPrivilege has recently added new redemption option that allows you to redeem your JPMiles for hotel stays. Its not impressive by any means, yet you still get a decent value here.
Approx value: ~35Ps per JPMile
I rather wish JP gave a cleartrip voucher or any other similar travel vouchers instead of building the entire booking system, which is totally UNWANTED in my perspective.
Bottomline
Overall, its safe to assume that the hard earned JPMiles has been devalued by atleast 60% overnight for 'most' of its members. Yes! that's hard to digest.
It would be very nice if JetPrivilege takes some steps to on-board select domestic airlines as partners with better miles requirement based on distance, not on fare value like now, where the value of JPMiles is too poor.
Other than that, I think we may also get the partner awards back, as anyway Etihad has most of these partners with them as well. As Etihad has the major share in JetPrivilege, it would totally make sense to allow JP to book on Etihad & its partners. This would be the big news, if happens. Else, JetPrivilege would become yet another useless loyalty program, like Payback.
While this is the current status around JPMiles, we never know what's gonna happen in the future. Feel free to follow us on Facebook to know of any future changes to the JetPrivilege.