I might be applying American Express Platinum Reserve Credit Card in coming months and always wondered how to get maximum value back on the joining fee paid. And that's when i came across this method that allows you to combine the reward points accrued on two Amex cards into one account. For me, it will be: Amex Gold charge card with Platinum reserve card. This means the reward points you earn on both cards will now accrue in single account which is easy to redeem.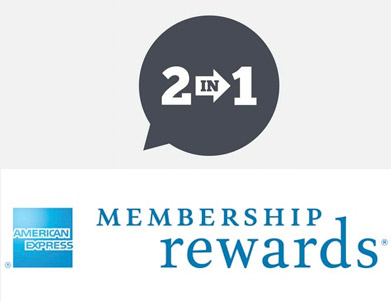 It works more or less like a companion card which is MRCC card that is issued LTF these days with the Gold charge card. Note that Platinum Travel card or MMT card cannot be linked with Gold charge card as they belong to different category.
Maximizing Reward Points Value by Linking Gold Charge Card:
By linking Amex Plat Reserve with Gold card, you have the ability to redeem your accumulated reward points for 18k or 24k gold carat collection. That is, 24,000 points redeemed for Rs.10,000 statement credit which increases the point value of plat reserve card from default 25ps to 41ps.
This is one of the best way to make use of points in the plat reserve card as the welcome bonus points is quite less compared to the joining fee charged.
Let's say you're redeeming 11k welcome bonus points on Plat reserve + 7k points earned on spending on the card. Here's how it makes a difference with and without linking Gold card:
Without Linking: 18k Points (11k+7k) redeemed @ 25ps for statement credit = Rs.4,500
With Linking: 18k Points (11k +7k points accrued on gold card or Plat reserve) redeemed for statement credit = Rs.7,500
That's the easiest way to save Rs.3,000 🙂
Also, with monthly bonus of 1000 points on Gold charge card, it makes even easier to reach the 18k or 24k milestone. While American Express platinum reserve credit card don't have any wow factor in it, at-least to me, this way of clubbing the points makes some sense to go for one.
Note: If you already have other Amex cards, you may not need one unless you're looking for travel benefits like MMT offers that are limited to 2 txns per card.
How do you maximize your Amex Plat Reserve Reward points (or) have you ever done such clubbing of reward points earlier? Share your views in comments below.