Note: The features mentioned below are outdated, kindly refer to the latest review here.
Axisbank has been one of the oldest private banks in India. Yet, it was somehow not able to cash in that advantage and make it work for them in their credit cards department. One of the main reasons for this is Axis Bank simply doesn't provide cards that are good enough or better than the ones by the rival banks like HDFC Bank or ICICI Bank which are the other two large private players in the country.
Lately Axis Bank has been able to ramp up its credit card portfolio with introduction of co-branded cards with Vistara and Privilege card . However, one card that has been in their catalogue for quite some time now is the Axis MyZone Credit Card.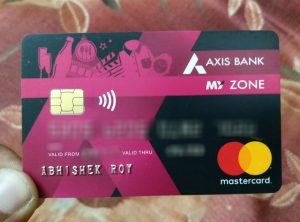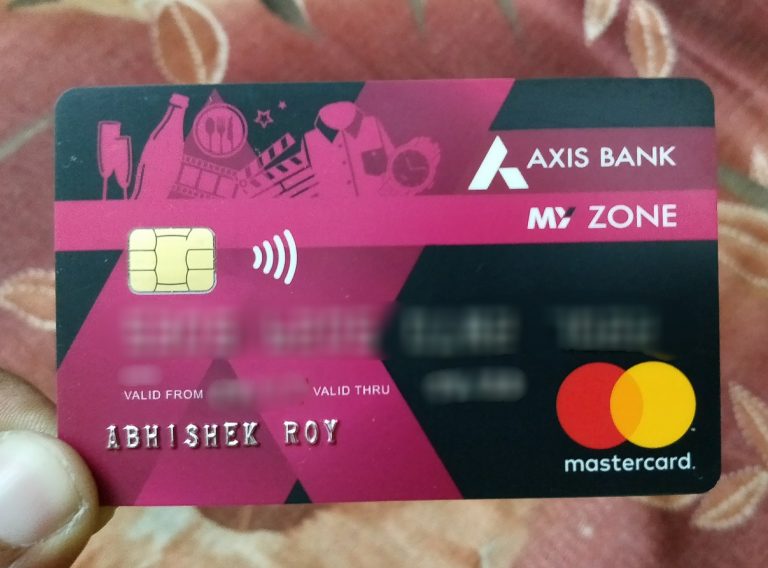 Axis MyZone Credit Card Rewards & Benefits:
My Zone Card has now been upgraded to provide some significant reward points. Let's see the benefits of this card:
The MyZone Card gives you 25% off for movie tickets booked online or at box office. However, you won't be getting any reward points for the tickets purchased.
You can earn up to 4–40 points for spends in the dining category. However, on weekends, 10X points are earned. That means you earn 40 RP/₹200 on weekend dining spends.
4 RPs are the regular earning rate per ₹200.
Reward Rate: ~0.4% (on regular spends)
You can get Complimentary access to Visa Airport lounge with the MyZone Card (2/qtr). Even though this is okay but it is pretty much something that is the norm in the credit card industry as of now.
There is waiver of fuel surcharge on spends ranging between ₹400-₹4000/ month. However, as with most of the cards, you won't be getting back the service tax that is deducted. You don't earn any points too on the fuel purchases.
Cardexpert Rating: 3/5
Apart from these very average benefits, the card doesn't have anything more to offer. However, one can argue that this card can still be kept if this is being offered as a life time free card. It is usually offered Life Time Free to Salary Account customers and also to others (once in a while). Besides, even if it is not offered LTF, you can still get it for a very nominal fee of ₹500/annum.
From my experience, I can tell you one thing is Axis Bank is pretty generous with the credit card limits. So, if you are a first timer too, you can easily expect a credit limit that is almost double your salary.
So if some of you want to get a higher limit on a credit card, you can apply for better cards like YES FIRST Preferred Card through Card-On-Card Basis (it requires a minimum credit limit of 2 Lakh), you can give it a shot. However, to apply Card-On-Card Basis you still need to hold the Card for more than a year.
This is an entry level card and can very well act as your entry into the wonderful world of credit cards. Let us know if you are interested in the offerings from AxisBank or not.