Its in my wish list for quite sometime to start a relationship with Citi and the Citibank Premier Miles Credit Card is indeed a decent credit card with Travel benefits to start with, except the renewal fee part. Also, there comes Rs.1000 cashback offer (still up) that was running for a while and so its the best time to apply for the Citibank Credit Card.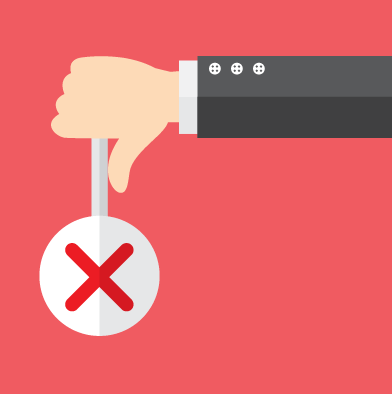 Hence i applied online for the same just to know that i was rejected due to internal policy criteria. This is infact after address verification and document collection, which is common with other banks as well.
Reason for Rejection of Citibank Credit Card Application:
I tried to email the Nodal Officer to find more info on the so called internal policy but again got an email response stating the same reason. It's obvious that they don't disclose the actual reason, but well, it's clear when it comes to my account.
So what is the actual reason? All my documents were perfect and the sales guy was 100% sure that the application will go through if CIBIL is okay. Now this is where the problem comes. I checked CIBIL to see an inquiry by Citi and the CIBIL score was well above 800 without any over-dues or blackmarks, but hey there are hell a lot of credit card accounts on the report. Flags Raised!!
It's obvious that some banks consider it to be risky when a person has too many active unsecured accounts like credit cards & personal loans as this exposes the customer to a very large credit line which is considered risky than those accounts having fewer cards.
Too Many Credit Cards are sometimes Bad:
Before all these, i visited the Citibank branch to see if they have any offline offers. And when i mentioned him in the conversation that i have about 5+ cards, his tone went down. He mentioned that he had seen many applicant's cards getting rejected when they have many other cards with them.
Hence it's obvious that CITI Bank has rejected my application for the same reason. However, I believe they'll approve it if I apply for the second time, probably in 6 months or so. Though, they might expect a good repayment pattern and no other new cards added in meantime. Let's see how it goes!
Have you ever been rejected for Citibank Credit Card? Share your experience in comments below