I happened to visit Chennai airport last week, by Mid July 2016 and was pretty impressed with the look and feel of the airport by itself. Even-though i heard bad stories about the Chennai airport in the past, the lounge was beyond my expectations and the first impressions were all great. This review is about the OLD TFS lounge (Near Gate 5).
New TFS Lounge: Pass security and take right – Near Gate 1, 3rd floor
Old TFS Lounge: Pass security and take left – Near Gate 5, 3rd floor
I was with 2 of my friends and went straight into the lounge after security check. Lounge is on 3rd Floor and you need to take a lift to access it. There were less signage around but finally figured out the place and we got in. Me and my friends got access to the lounge with our Visa Signature Credit cards after a quick authentication.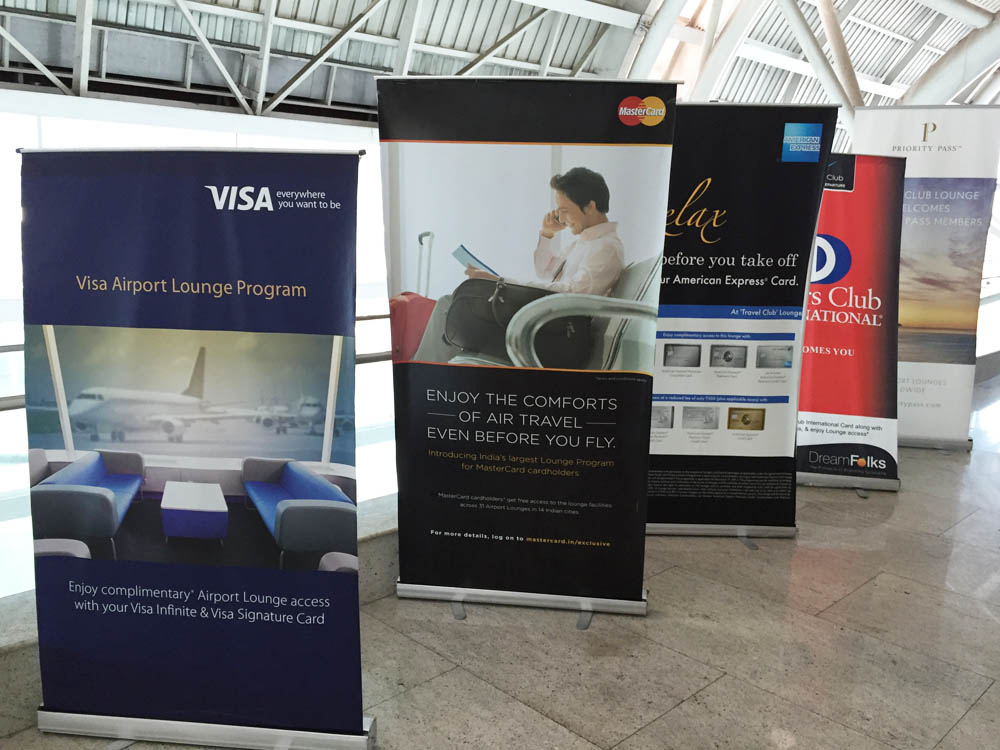 Travel Club Lounge Ambience and Food:
I hardly had 30 mins to spend in the lounge so i rushed up to have my breakfast as soon as i got in. They had perfect buffet breakfast as you see in any other 4 Star hotel in India. Starters, Main Course were all really tasty and i loved it. I selected "Milk coffee" in the coffee machine and it wasn't good, but my friend had cappuccino and said it was much better.
Only drawback of this Lounge is that it was very much crowded and hard to get a seat with dining table, maybe because its the peak time. So we had breakfast from the couch. Hence i wasn't able to take much snaps of the delicious food.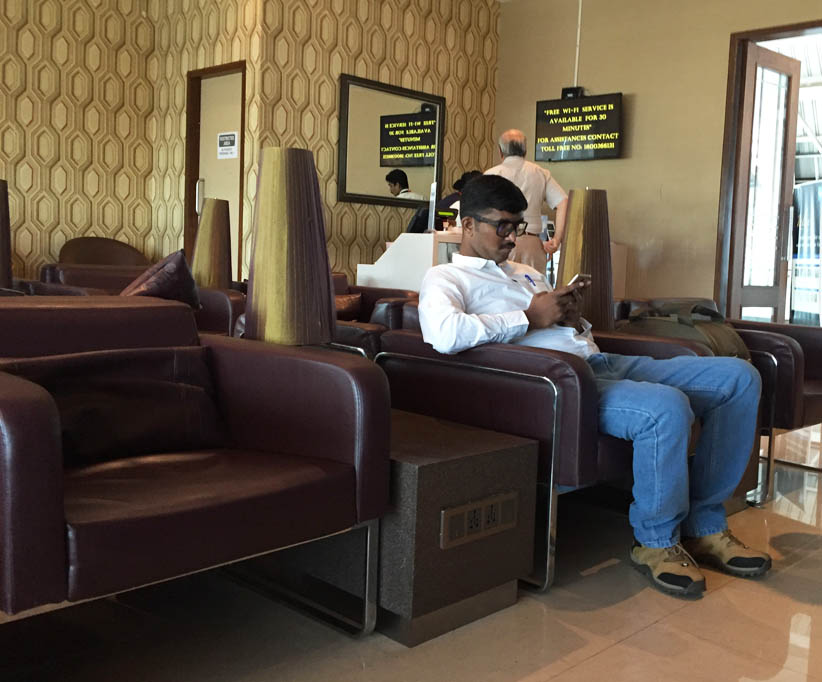 They have Coke(tin) and other soft drinks like Tropicana in multiple flavors. You can possibly have unlimited soft drinks, simply you go pick up and have, no one asks. By the time we left the lounge, it was almost full and there were no free seats available to occupy. Wish the lounge was little bigger to accommodate the crowd.
Facilities at Travel Club Lounge Chennai Airport (Domestic) :
Wifi: Yes
Food: Yes – As good as 4 Star Hotel Buffet
Ambiance: Good interiors but crowded.
Recharge Station: Yes, most chairs fitted with 3 Pin Plugs to charge your devices.
Complimentary Access on: Visa Signature, MasterCard, Priority Pass, Diners Club
CardExpert Lounge Rating: 4/5 [yasr_overall_rating]
Overall, Travel Club Lounge is the best place to have some food in Chennai Airport before you board your Plane. Have you visited this lounge? Share your experiences in comments below.