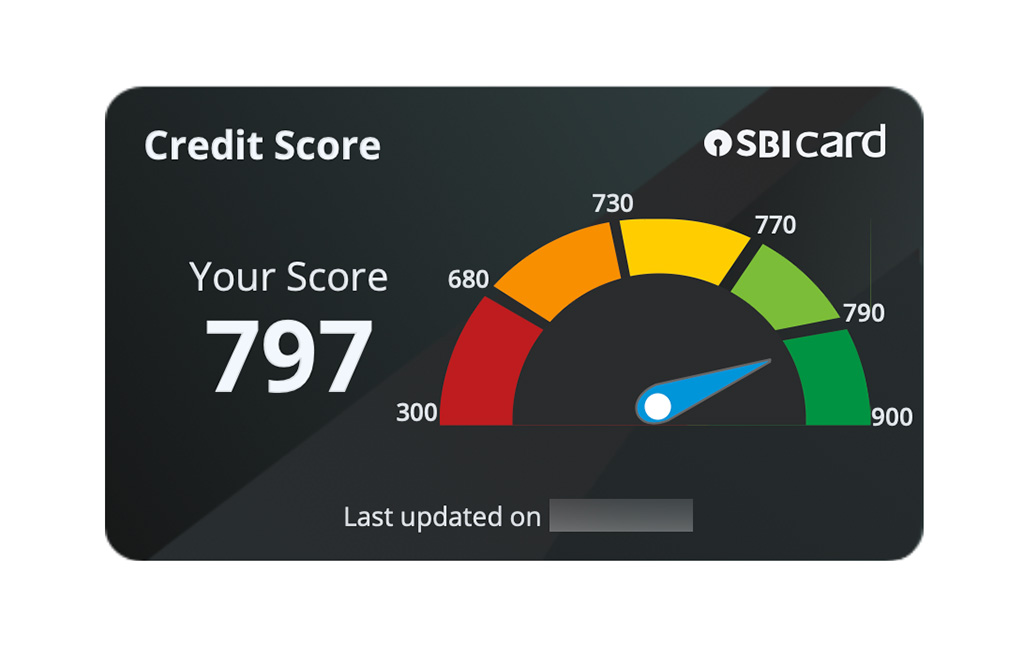 SBICard, the 2nd largest credit card issuer in the country now lets you view your Credit score (CIBIL) online from your SBICard account.
This option is currently in beta mode and only the score is reported at the moment, for free. If you need report too, you need to pay for it. Well, you don't actually need to, more on that later.
We don't know exactly how often they plan to update the same, but it could likely be refreshed every 1-4 months, just how others are doing.
Here's a quick look at my "Credit score" dashboard of SBICard: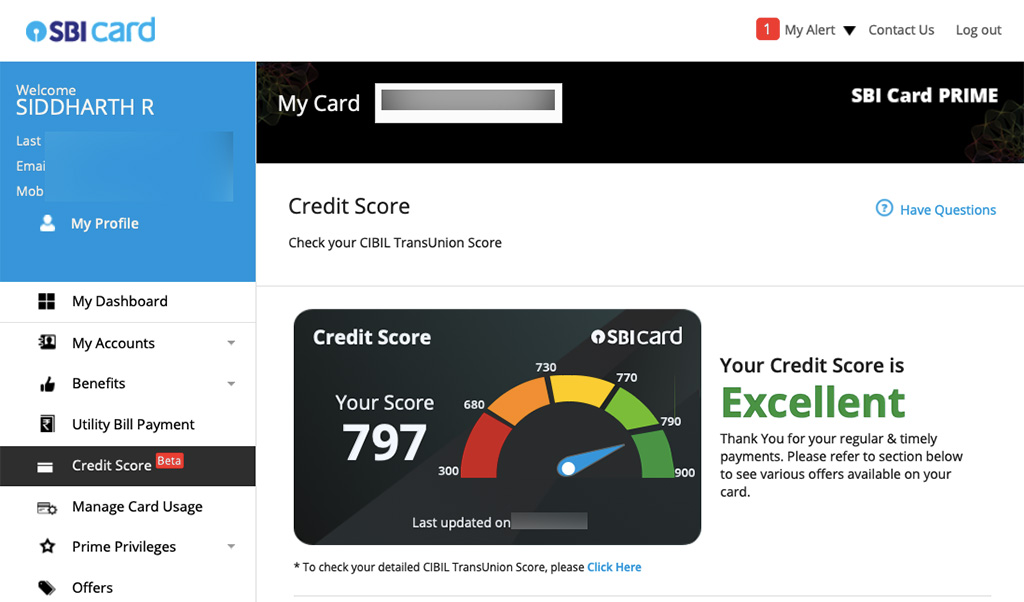 However, interestingly my score is +1 than what it shows on SBICARD dashboard. Not a big difference anyway.
While SBICard doesn't call it as "CIBIL score", what they're currently reporting is sure the CIBIL score. But it seems they may show other scores too in the future, which would be very nice.
Things to know
If you're wondering how Sbicard and others know your CIBIL score, here's the answer.
It seems CIBIL reports back to the banks with score and reports when banks report their customer's loans to CIBIL.
Its a win-win deal as CIBIL gets more data and banks too get to know the current financial position of the cardholder. It applies to other loan products as well.
This I actually came to know ~2 yrs ago when my friend asked Amex for a Limit Enhancement and was denied over the call stating the CIBIL issue.
Final Thoughts
So one can now know the CIBIL score via SBICard, Experian & CRIF score via CRED.
That aside, ICICI Bank too is giving both CIBIL score & report for ICICI Wealth customers. And of-course HDFC Bank also gives CIBIL score and report via CIBIL dashboard itself through their custom link.
Its good to see SBICard fulfilling my wishlist for 2020 and its no wonder that other issuers too will soon start providing this basic feature for their card members.
If you're new to SBICard, you may start with SBI SimplyClick credit card as its a quite rewarding one on online spends and yet carries a very low annual fee.
Are you able to see your Credit score on SBICard dashboard? Feel free to share your thoughts in the comments below.