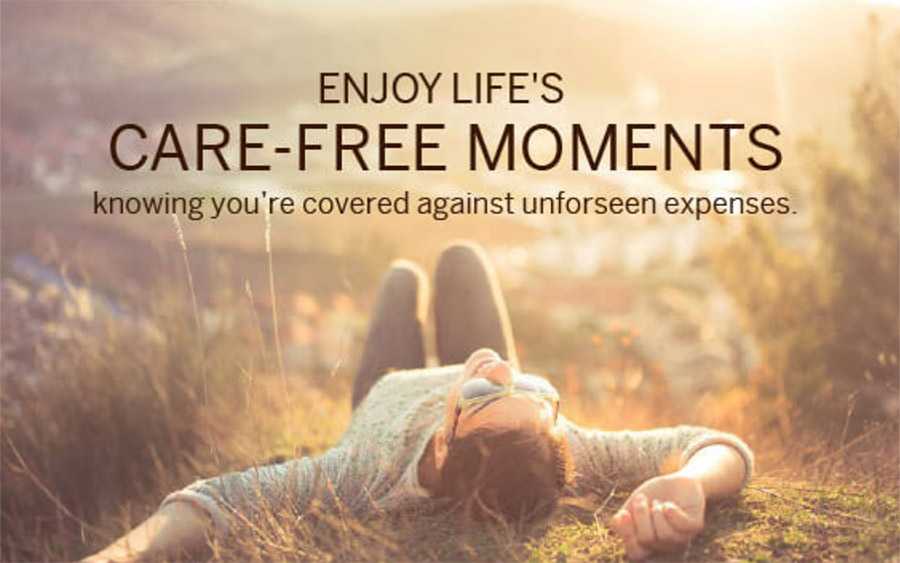 As you might know, last year I took the Amex health Insurance underwritten by ICICI Lombard especially for its OPD benefit of Rs.10,000. Do check above link if you're new to this.
So its time to avail the benefit.
But well, the virus had other ideas. So it got delayed but anyway I fortunately got my new specs from Titan Eye Plus and the invoice was done in last 5 mins of closing the store. FYI, that's the last day of my insurance policy period as well. 😀
Reimbursement
So with the invoice in hand I called up ICICI Lombard about the process. This took about 20+ calls/emails (which I have covered in detail below) and I was finally said to share below details:
OPD Claim form (you may google it, not linking here as it may change)
All Invoices (only one in my case)
Cancelled Cheque
ID/Address Proofs
The same was emailed to both of these email ID's: ihealthcare [at] icicilombard.com and customersupport [at] icicilombard.com
Note: If you intend to claim for specs, remember that it covers only the lens part and not the frame.
The Rs.10,000 reimbursement was successfully deposited to the mentioned bank a/c after ~10 days of sending the documents.

Policy Renewal
So after re-imbursement comes the renewal of the policy.
Initially when I opted for the insurance, I was said that renewal will be slightly cheaper, like 5% or so. ICICI guys even said it could be 10% cheaper if I go with 2 yr renewal.
But to my surprise it got higher by about ~ INR 2000. I think its due to Covid-19 but not sure though. When I tried to negotiate, I was given a option without OPD benefit. So my renewal options were like,
~Rs.8,000 – 10L cover, without OPD benefit
~Rs.16,000 – 10L cover, with Rs.10,000 OPD benefit
So ideally, I can pay Rs.8K more and get Rs.10K value back. That's a good deal but I don't intend to change my specs every year just for the sake of availing this benefit and also no plans to use Gym/Yoga.
So I went with the ~8K plan.
Covid-19 Updates
Speaking of health insurance, you might as well ask "What about covid-19 claims?". Below is what I heard so far!
The above policy covers hospitalisation expenses related to Covid-19. And when I asked whether it also covers the "kit expense", I was said that there are some limits to it.
2 kits every day, upto ~Rs.800/kit is the maximum claim limit for testing kits with ICICI Lombard, as per the update I got by 1st week Oct 2020.
I think this could change from time to time based on what price government puts on the covid-19 testing kits.
Customer Service
While it all looks simple and easy, I had to make like 20+ calls/emails to get this done.
That is because American Express Insurance team (both health & motor) is probably the worst you could come across in the Amex ecosystem.
The most disappointing part is that Amex says they've dedicated team with ICICI Lombard but the real fact is that they don't actually exist. At-least that's what I could conclude from my past 20+ calls in an attempt to reach them.
Amex Plat Concierge too can't help much as they simply connect to the so called dedicated line via conference and it disconnects after few mins, every single time.
Overall am totally disappointed with the time I wasted in getting this sorted. I've been reporting this car/health insurance team issue to Amex every year yet nothing improves.
But well, at-least the good news is you don't need to worry about them. Following above should help you claim the OPD benefit on time.
Bottom line
Even-though there are issues when it comes to support, overall the ICICI Lombard policy is still one of the best, atleast for my needs. Ideally its good for individuals in ~30 age group.
If you intend to go for family cover, I would suggest to go for other options. I personally took one from Star Health for parents as that's what is popular in Tamilnadu and also has good hospital coverage. So your options may vary with location.
That all said, if you're new to American Express and would like to avail these Rs.10,000 OPD insurance benefit just like I did, its good to start with one of these two cards:
Do you have Health insurance from American Express or from any other providers? Feel free to share your experiences in the comments below.