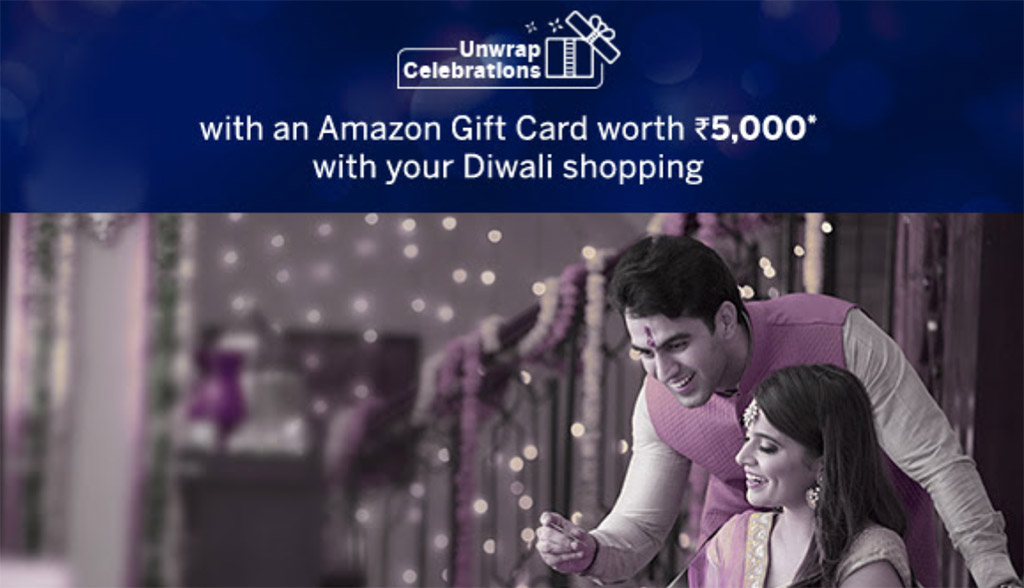 Amex Diwali offer is one of the most awaited offers in the credit card industry as it is usually a rewarding one.
This year too we've the offer LIVE for most cardmembers and its much attractive compared to last year due to vouchers like Flipkart/Amazon as it is very much relevant to use during the current pandemic situation.
Offer Details
Offer: Spend Rs.X and get Rs.Y worth of voucher.
Offer Type: Spend linked, targeted offer.
Offer Period: October 15, 2020 to November 15, 2020
Fulfilment: February 15, 2021
Excluded Cards: Centurion, Plat charge card, Jet & corporate cards.
The offer is applicable for only select American Express Cardmembers. A Cardmember is eligible for this offer only if he/she has received an offer communication directly from American Express through any of its channels.
Spends on the Supplementary Card(s) will be accounted under the Basic Card. The Supplementary Card(s) need not be enrolled separately.
To Enroll: Please check your email or Call Customer Care if you've not received the email.
Offer Variants
There are 6 different offer variants as far as we know, here are they:
Offer #1: Spend Rs. 3,75,000 – Get Rs.20,000 LUXE voucher (5.4% Value)
Offer #2: Spend Rs. 2,00,000 – Get Rs.10,000 Amazon voucher (5% Value)
Offer #3: Spend Rs. 1,00,000 – Get Rs.5,000 Amazon voucher (5% Value)
Offer #4: Spend Rs. 40,000 – Get Rs.2,000 Amazon voucher (5% Value)
Offer #5: Spend Rs.15,000 – Get Rs.750 Flipkart voucher (5% Value)
Offer #6: Spend Rs.5,000 – Get Rs.250 Flipkart voucher (5% Value)
And the cardmembers getting Offer #6 is also eligible for Offer #5 automatically. So they can choose their spend levels.
This is exactly how I wish Amex to do for others too. Giving two options would give more flexibility for cardmembers.
Anyway, its 5% return on spend as usual and if you've got the Offer #1 then its 5.4% but LUXE vouchers are not as attractive as Amazon vouchers.
Plat Charge Offers
Just like last year, its clear that the above offers are not intended for Amex Platinum. So if you have other cards along with Amex Platinum, you got to wait for some more time.
Remember, Amex usually considers the highest card variant on account for targeted offers.
So whether Plat/centurion users will get a separate offer or not will be known shortly. Mostly there will be something better than above!
I wonder why they send offers for plat cards after sometime, while they've to treat them in advance.
So, I have not received the offer yet. Will update this space if I do.
Bottom line
Overall the return on spend (~5%) is almost similar to what we saw last in 2019 Diwali promo and 2018 Diwali promo. And of-course this is apart from the regular rewards.
I should say that these are lot more valuable than previous year offers, especially for those who got Amazon Vouchers, as its almost cash equivalent.
That aside, some of them were disappointed in 2019 due to voucher type, like Paytm movie voucher. So they should all be happy this year, provided they have received the promo.
What offer have you received? Feel free to share your thoughts in the comments below.
Update: The Offer was fulfilled on 13th March 2021.