As we hardly have 6 more months to go for 2020, it's time to dream about the future of Indian credit cards. I've made a list of top 10 benefits that I'm looking for with Indian credit cards in 2020 and here's everything on my mind.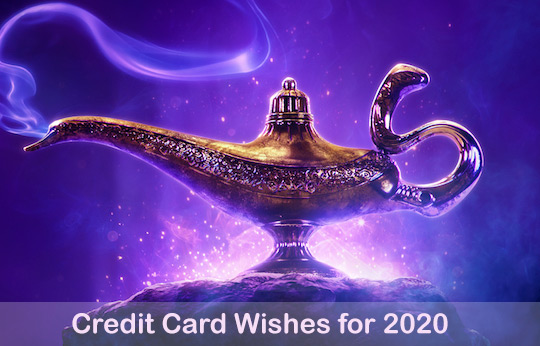 1. 0% Markup fee
We've 0% markup fee debit cards like Indusind Exclusive Signature, which I've been using since past couple of years but we don't have a single credit card with this benefit yet.
This is probably not happening because banks would need to sacrifice one of their primary revenue stream. But I think it's time for a change as some startups have started providing this benefit on prepaid cards.
2. Special Health/Car insurance
Except Amex, I wonder how on earth other Credit card issuers are ignoring this AMAZING cross-sell product. Oh yeah, whenever I call ICICI customer Care, they never close a call without promoting about their "special health insurance" plan, which has nothing "special" in it other than what they sell otherwise.
I'm using Amex Car Insurance (Bharti-Axa) benefit for over 2 years that saves me ~30% compared to its competitors and also I recently took Amex Health Insurance (ICICI Lombard) which has amazing OPD benefits.
I think this is a huge space to explore both for banks & cardholders in the premium/super-premium segment.
3. Hotel Credit Cards
Looking at the rate Marriott & other brands expanding their properties in India, its no wonder that India needs a Hotel credit Card soon. This could be with Marriott or with Taj as both have very good # hotels in the country with solid brand identity.
Do check out my Marriott credit card concept for India.
At present, while the Amex Platinum Travel Credit Card serves this purpose to a certain extent, it would be nice if we've dedicated cards with high value travel benefits.
If not a whole new card, at-least the ability to transfer at good conversion rate would be good to start with.
4. International Airline Credit Cards
To be more clear, it could be an International Airline Credit card or a domestic airline credit card that has tie-up with internaltional airlines. Ex: Airindia & the star alliance partners.
The idea to improve the ability to fly internationally using the points & miles earned on Indian credit cards. The only card that serves this purpose at the moment with lot of options is Citi Prestige, which is far from reach for most card holders.
That aside, as JetPrivilege's partner redemptions too went out of system (except Etihad), it has created a huge vacuum which is yet to be filled.
The recently launched SBI Etihad card is not lucrative enough to play this game. Even a new Air India credit card with attractive earn rate would help in redeeming points with star alliance.
5. FREE CIBIL Report
About ~10 Years back I was wondering why should I need to pay ~Rs.750 to get one time CIBIL report. Thanks to RBI, 5 years later now we can get the credit score for free once a year and even their paid plans are affordable.
And now I wish Credit reports to be given complimentary to premium/super-premium cardholders with monthly auto-refresh.
As we recently saw HDFC providing Free CIBIL report, its clear that the technology is there. Banks could integrate it into their apps, which would also improve the time spent on app.
6. Reciprocal Banking Benefits
If you need multiple Premium credit cards from multiple banks to make use of various offers & benefits, you need high value relationship with every bank. That means more balance to maintain in each account. This is becoming headache to me recently and I was trying to find a way to get rid of this.
So giving a premium credit card along with premium banking benefit would be a real blessing in 2020.
At the moment only IndusInd has this benefit, for ex, holding Pinnacle credit card makes you eligible for their Exclusive Savings ac. ICICI too has this benefit but "partially".
I wish for a simple and easy to understand system that gives complimentary premium banking benefit if a cardholder is using a Premium/Super Premium card.
Infact, banks can even do a cross sell, like: Spend 2L/5L and get complimentary HDFC Classic/Preferred Banking relationship. Options are endless.
7. Birthday Benefit
Who doesn't want to be rewarded with extra points for the spends done on birthday?!
HDFC & SBI Cards are the only 2 issuers (worthy ones) that rewards the cardholders with accelerated points for all spends done on birthday.
I wish other credit card issuers too follow it. It definitely feels good to be rewarded for spending on the special day. 😊
8. Complimentary Memberships
These days we end up getting into multiple memberships and hardly end up using them effectively. So it would be nice if credit cards give Complimentary memberships to below services:
YouTube Premium/ Netflix Premium/ Amazon Prime/ Swiggy Super User/ Zomato Gold
It would be nice to get such a card even without a reward rate on spends. Just dedicated totally for membership benefit.
9. Dining offers
Dining, especially online ordering platforms like Zomato/Swiggy are so popular and widely used. I've done at-least 20 orders every month in last 3 months and this doesn't seem to go down anytime soon.
That means there is a huge opportunity to grab user's attention by providing valuable offers in this area. Amex Zomato offer was the BEST ever I've seen in the past. Wish something like below comes to reality:
Premium Cards: 40% Off (Min. Txn: 200 / Max. Discount: 150)
Super Premium Cards: 50% Off (Min. Txn: 300 / Max. Discount: 250)
With some limits ofcourse!
10. Overseas Medical Insurance
This is for the super premium card holders. Overseas Medical Insurance could be optional for travelling to most Asian countries, but if you plan to travel to west, an Overseas medical Insurance is mandatory.
It costs about Rs.1000 for a trip, but having it as complimentary would be amazing.
While most of the super premium cards has this benefit, remember you can't use it to procure Visa as its usually a group policy (like with HDFC) and not individual policy.
Currently you can get the individual policy as complimentary with two cards: Amex Platinum & Citi Prestige. It would be nice if other issuers start to issue individual policies similar to Citi's offering, which covers for longer duration.
Bottomline
While the current credit card benefits in India are quite decent at the moment, the benefits like above if it gets accessible easily, would push the credit card industry in India to the next level.
So these are my thoughts on the benefits I would wish to see in 2020. How about you? Feel free to share your thoughts in the comments below.