I was waiting for these dining apps to hit my city for quite sometime and i was happy when i saw the Zomato guy on road yesterday. I then figured out that Zomata started operations in my city. And today when i saw the 50% Offer with Amex Cards, i was on cloud 9. Here are the offer details,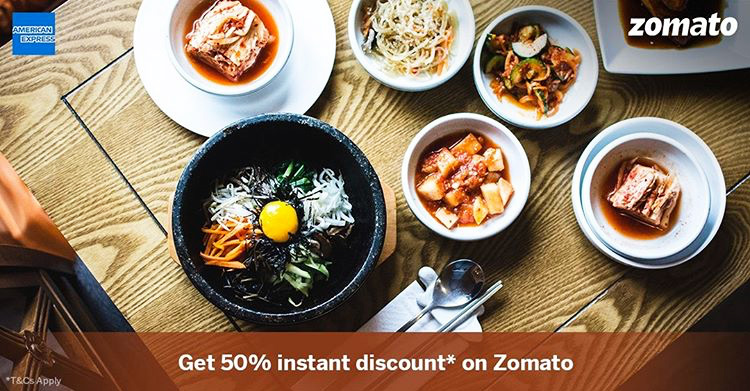 Zomato 50% Offer Details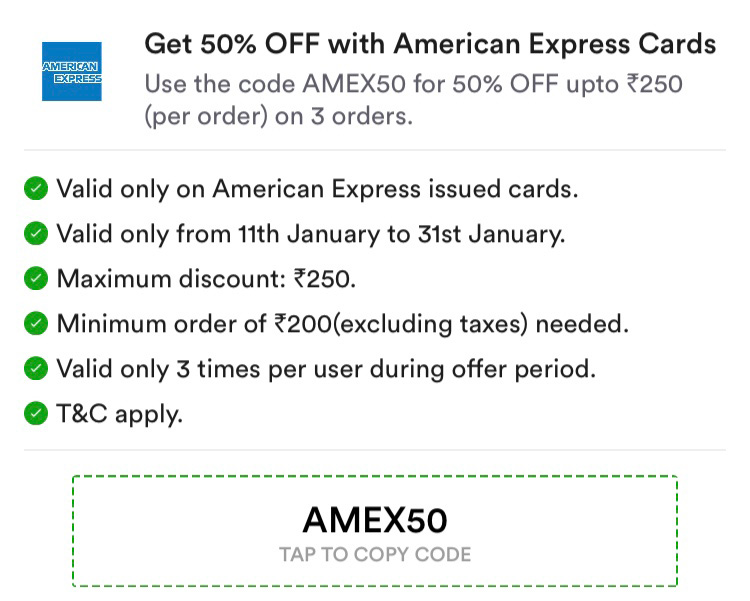 The Offer is plain & simple as always when it comes to Amex. You get instant 50% on order value>Rs.200 which is cool.
How much Can you Save?
It says you can use it thrice from single Zomato account – So potential savings: Rs.750. Now the good part is, they haven't excluded Supplementary cards, as anyway they're Amex issued and i believe they will be working too.
So this where you can magnify the savings. If you've 1 primary card & 2 Supp. cards, you can save upto Rs.2250.
Or, if you're a credit card freak who's roaming with 3 American Express Credit Cards like me, then you can save sweet Rs.6,750. While i don't think me & my family can spend that much in ~15 days, you get the idea 🙂
Bottomline
So this is how you can get value out of the American Express Credit Cards that comes at a cost. Just incase if you're not holding any American Express Credit Cards, its hightime to apply for one as Amex appears to be on roll in 2019.
You may explore the Amex Platinum Travel Credit Card – FREE for First Year Limited Period offer.
Or, you may go also for other cards by applying throw below links. Using below links not only gives you additional 2000-4000 referral bonus points, but also adds lifeline to run the blog.
What's your take on this Amex Zomato Offer? Feel free to share your experiences with other Dining apps (Swiggy?) that gives good discounts in this range.