I happened to have a short layover in Bangkok, Thailand before I was heading to Ho Chi Minh City, Vietnam. I was looking out for the best place to stay in the heart of the city and that's how I came across Courtyard by Marriott Bangkok. Here's a review.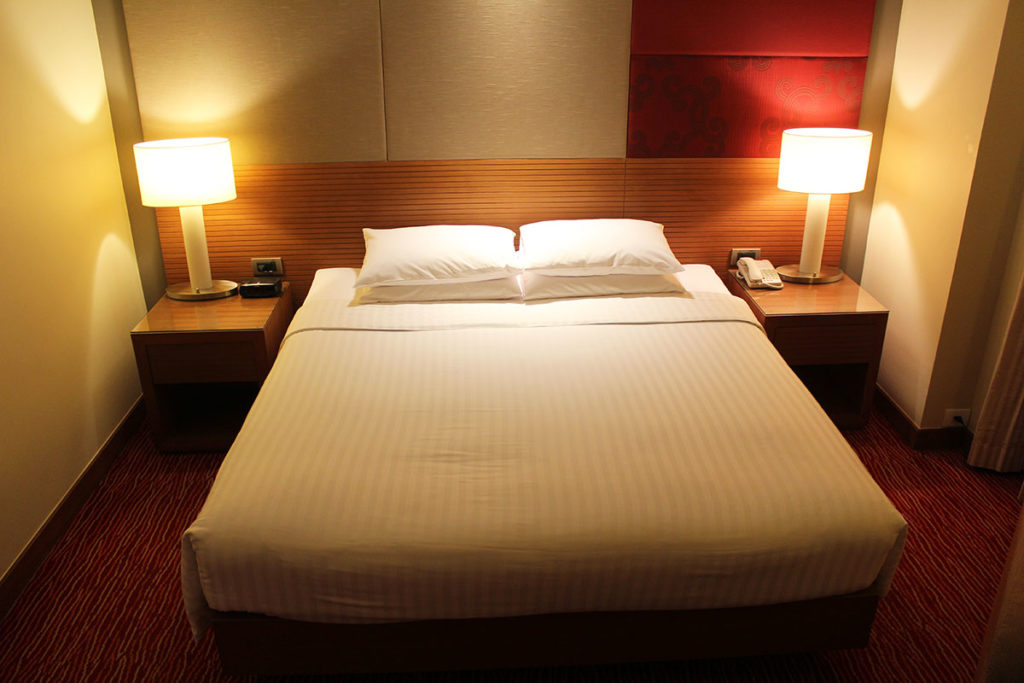 Booking
Revenue Rate: ~Rs.9,000 / Night (Executive Room with lounge access)
Paid by: CC Points
I was initially planning to pay using Marriott Reward Points, but then I found a sweet deal with lounge access on credit card points redemption, so I went with that.
Check-in
I checked-in late in the evening and the process was quite smooth. By the way, they even took a copy of my "departure card" along with passport. I was wondering why!
And they also have complimentary Tuk-Tuk service from/to BTS from 6 AM – 10 PM, just incase if you need.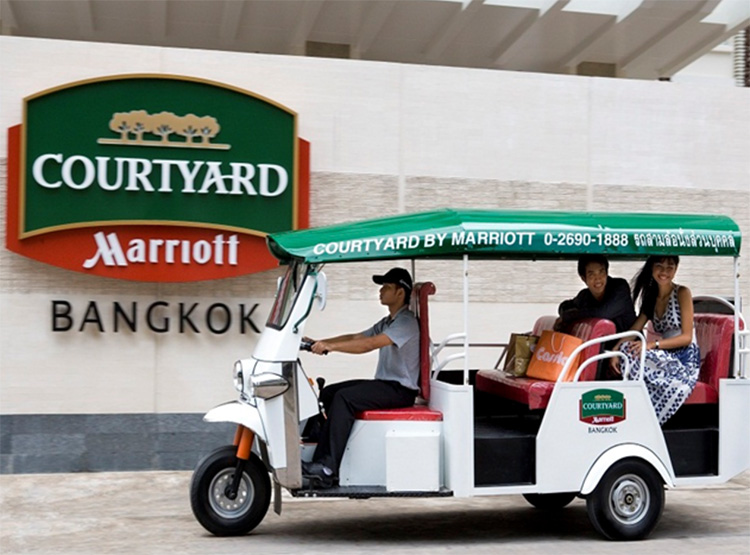 Welcome Amenity
I didn't get anything in room by default, so i requested some fruits and this is what arrived.
The Room
The room was quite compact and you could imagine a typical business hotel room & amenities. You can get some good views from the window and its actually better at night with lights around.
The bathroom is bit small though. Here's a quick look,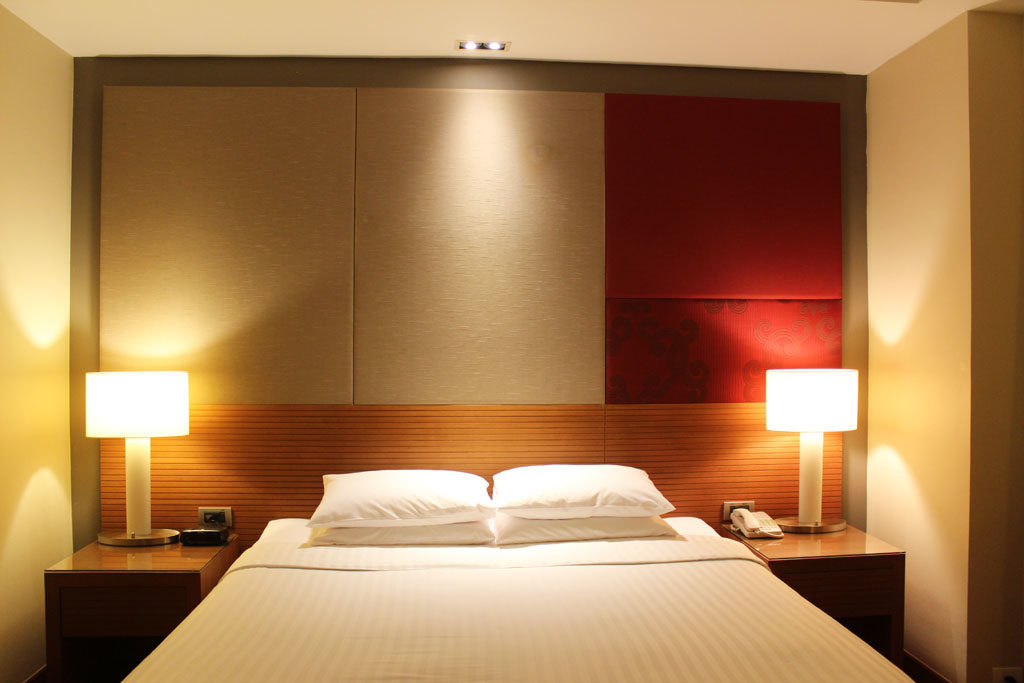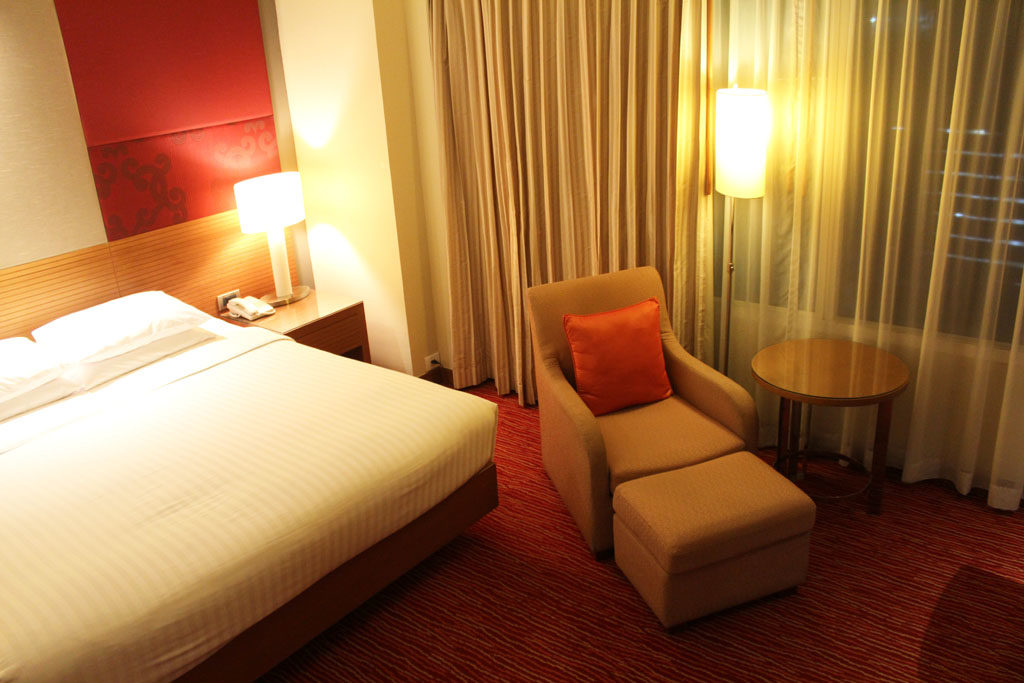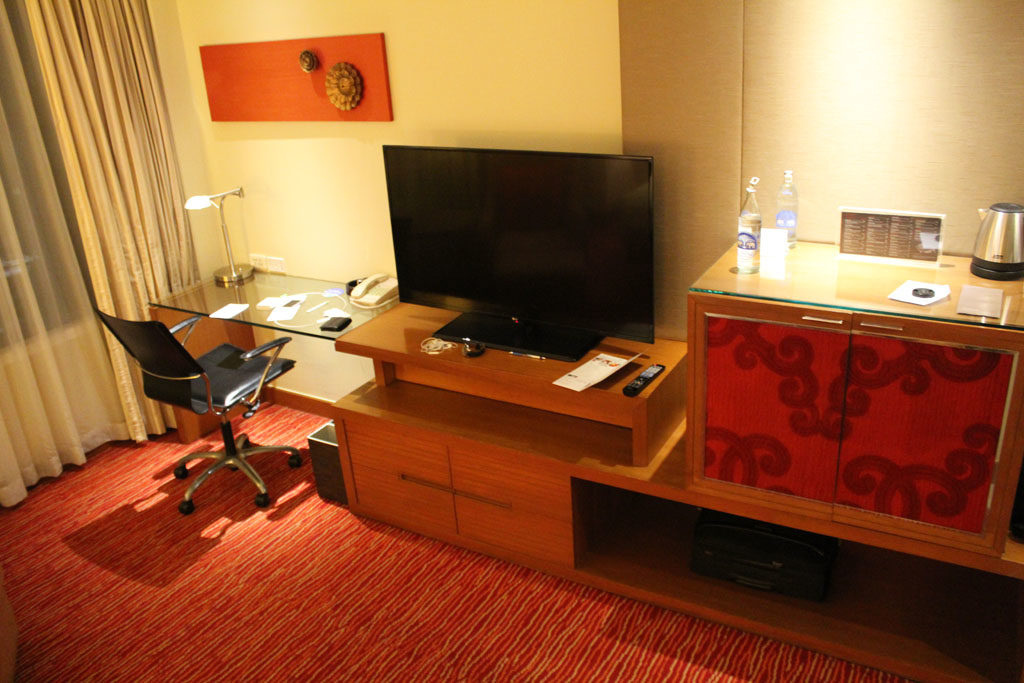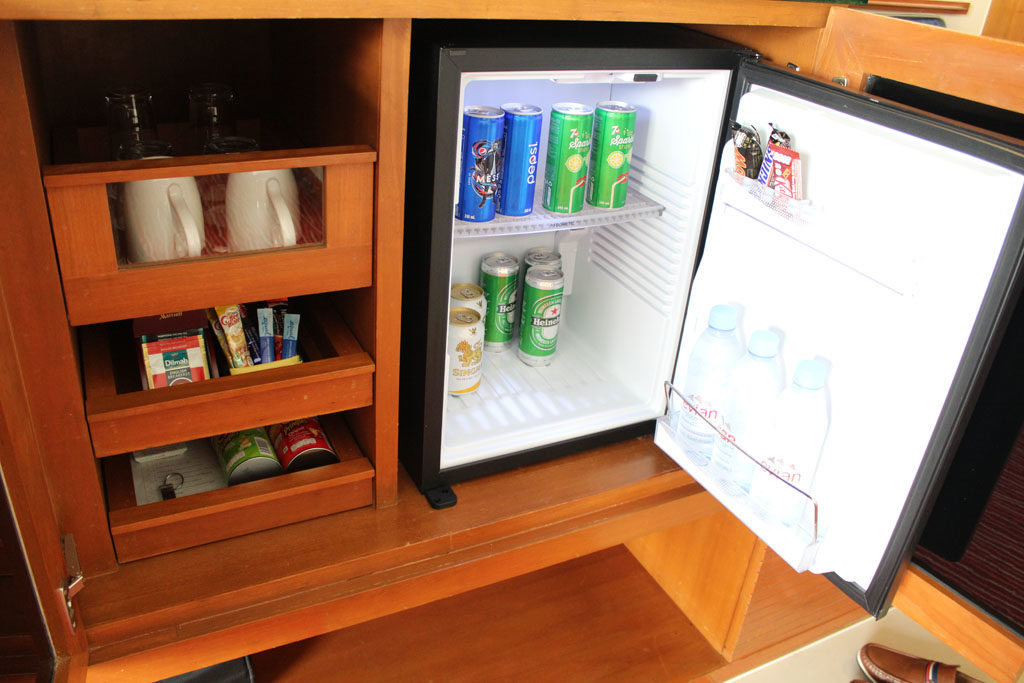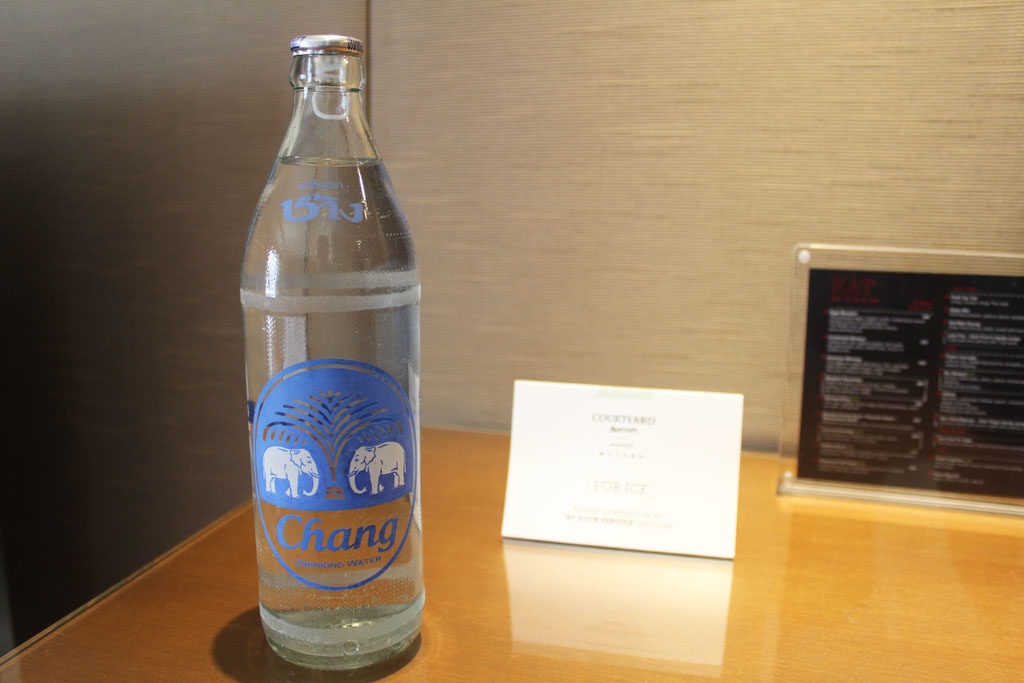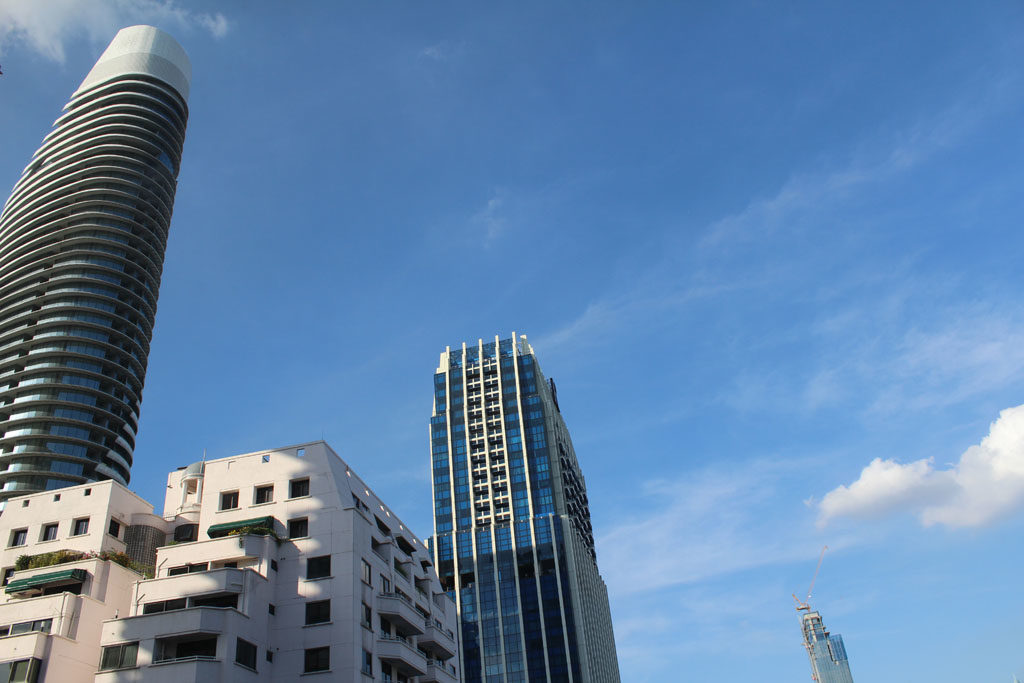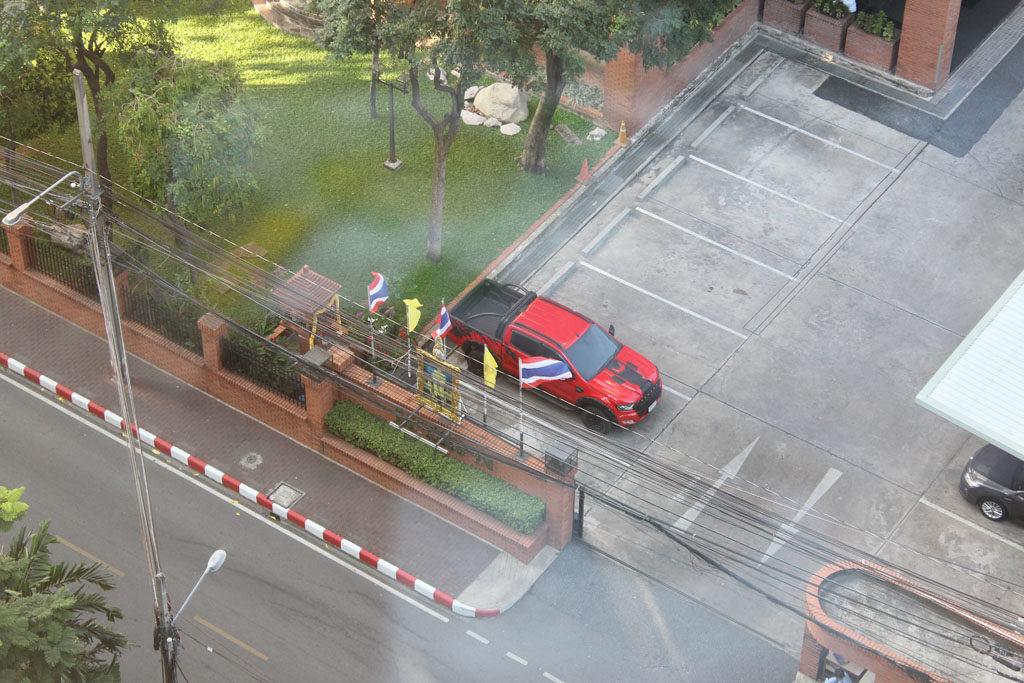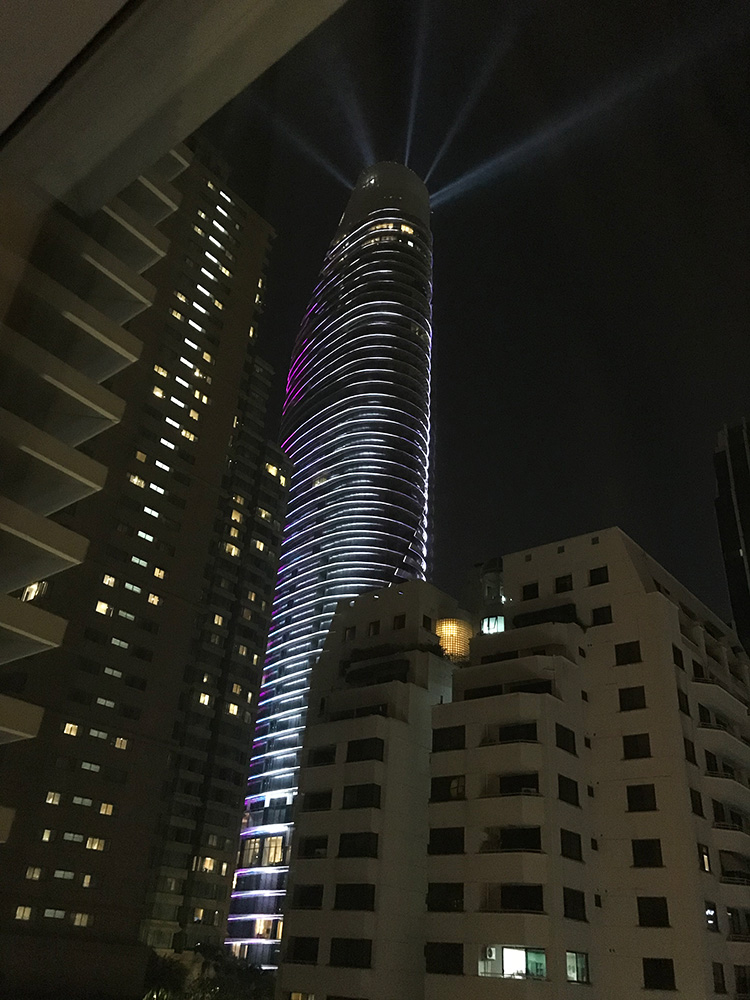 Executive Lounge
The reason for this article is actually to talk about the awesome lounge that this property has.
As I checked-in late evening, I went to the lounge to see if they have some treats. Happy hours was over by then but they did have fresh fruits and other snacks, which were good enough for dinner.
The lounge happened to be a great place filled with amazing people, too. On the first day, I came across a guy who happened to lead one of India's popular snack brands in Thailand.
He's a Marriott Plat and he quoted "this is the best hotel in the city". No wonder, the receptionist welcomed his family like her own. He seems to be visiting the hotel quite often, every year.
The other day, I met a networking engineer who works for Bookmyshow. We spent quite a good couple of hours talking and i gained wealth of knowledge on server/network.
And of course, the lounge food was also as amazing as the people it hosted. Lounge occupancy goes as high as 90% at times as their Happy Hours is not only longer but they also serve afternoon delights.
Ideally, you can swing by and have a bit of something in the lounge all through the day.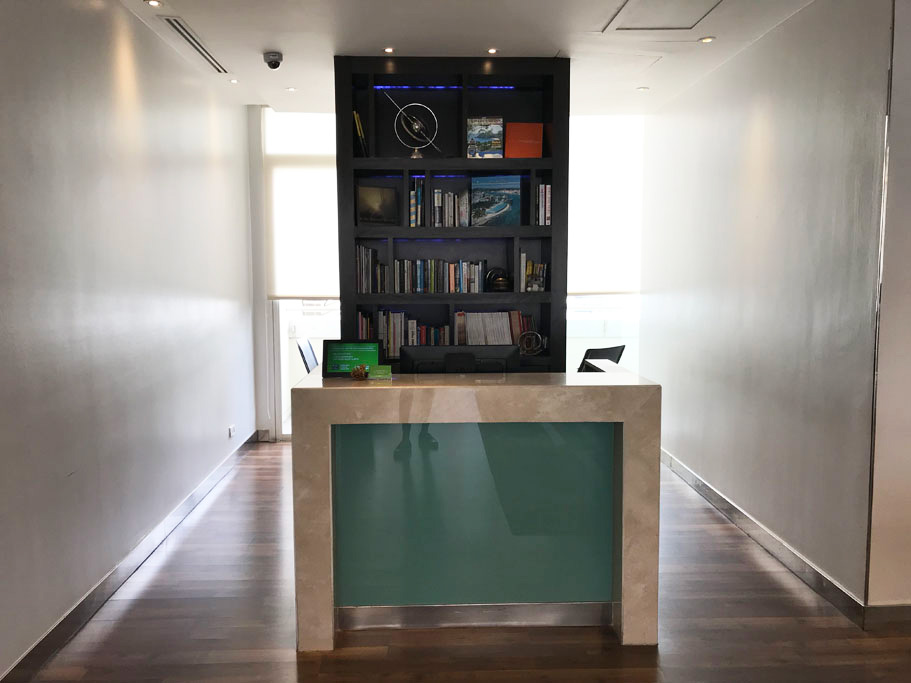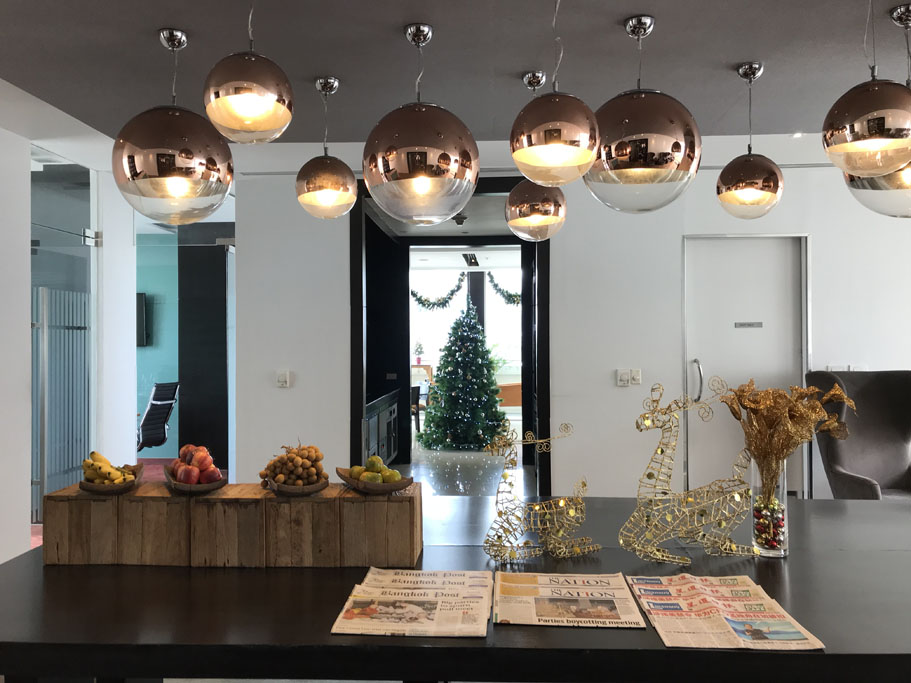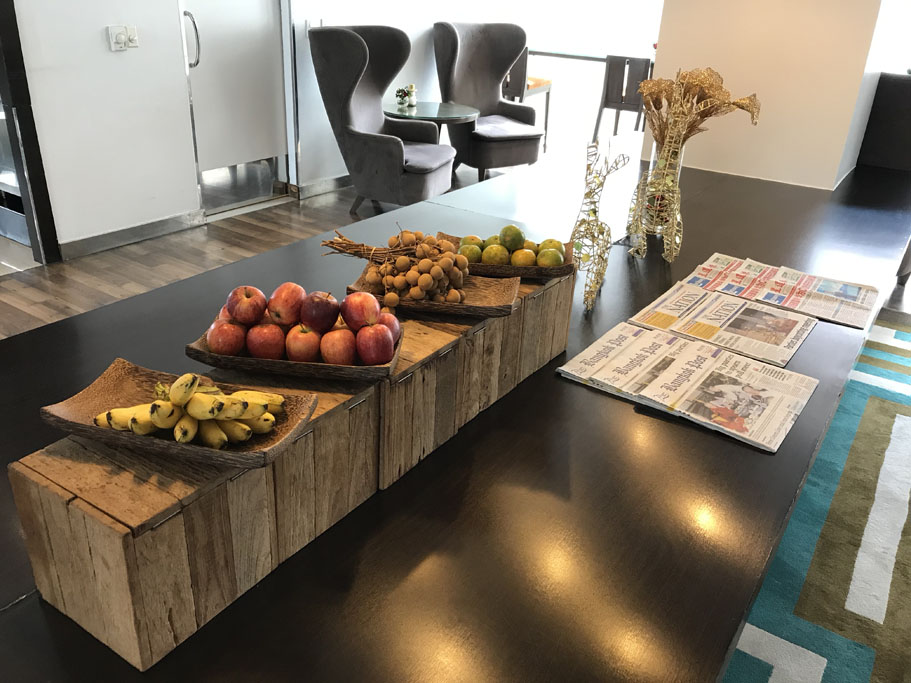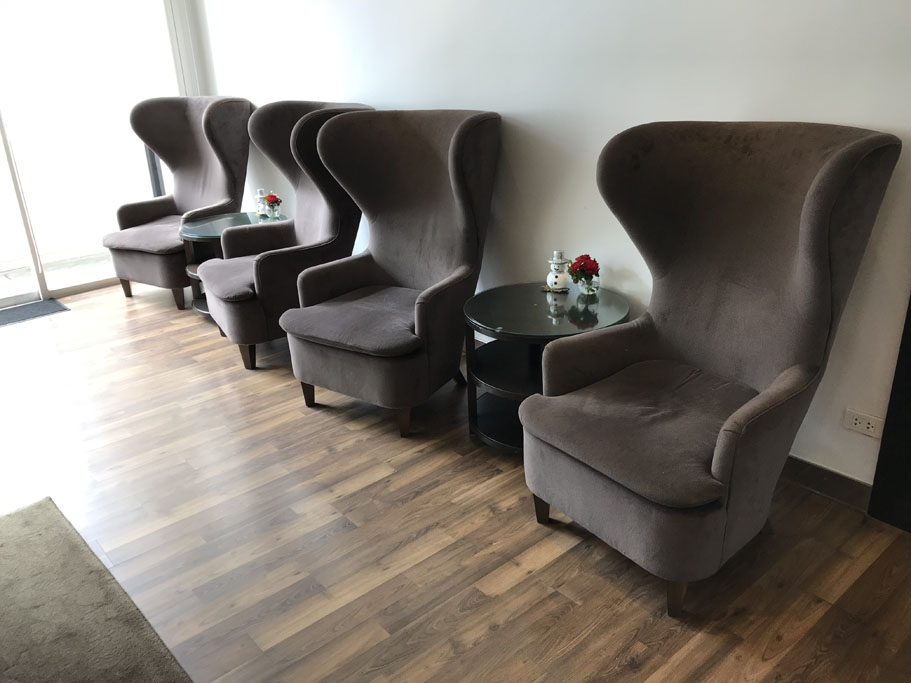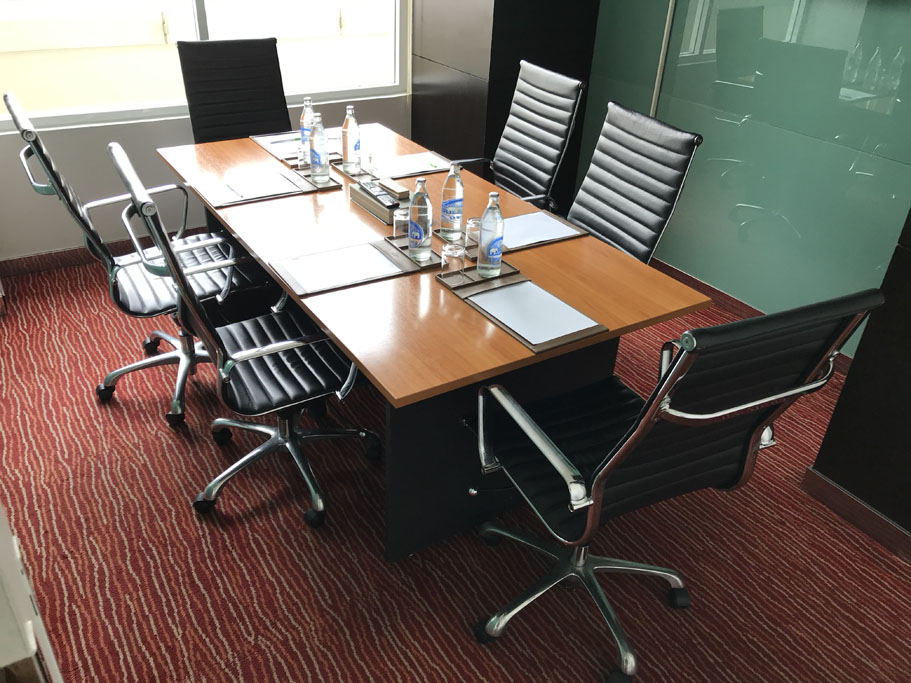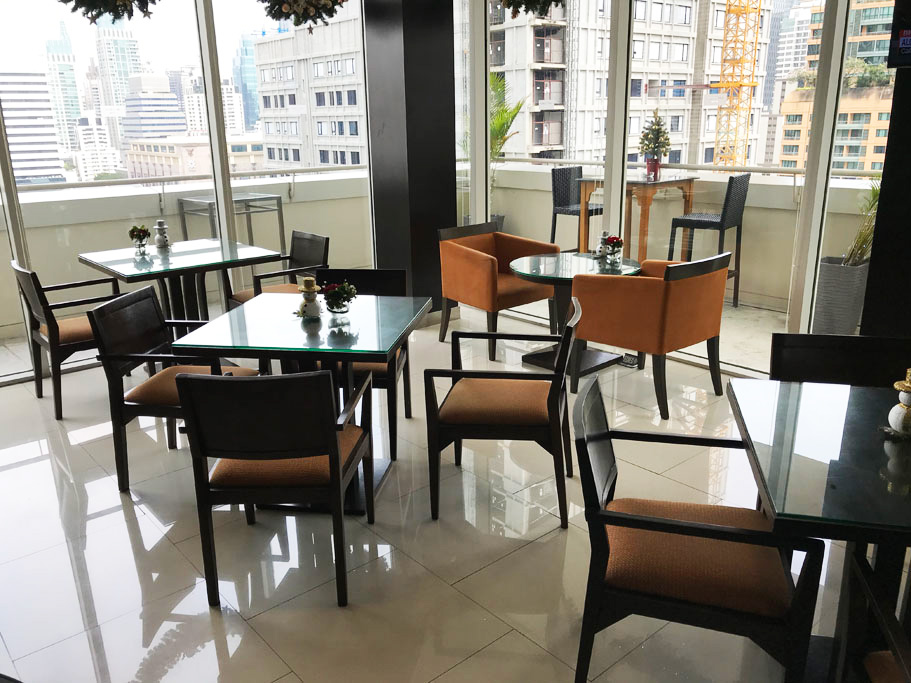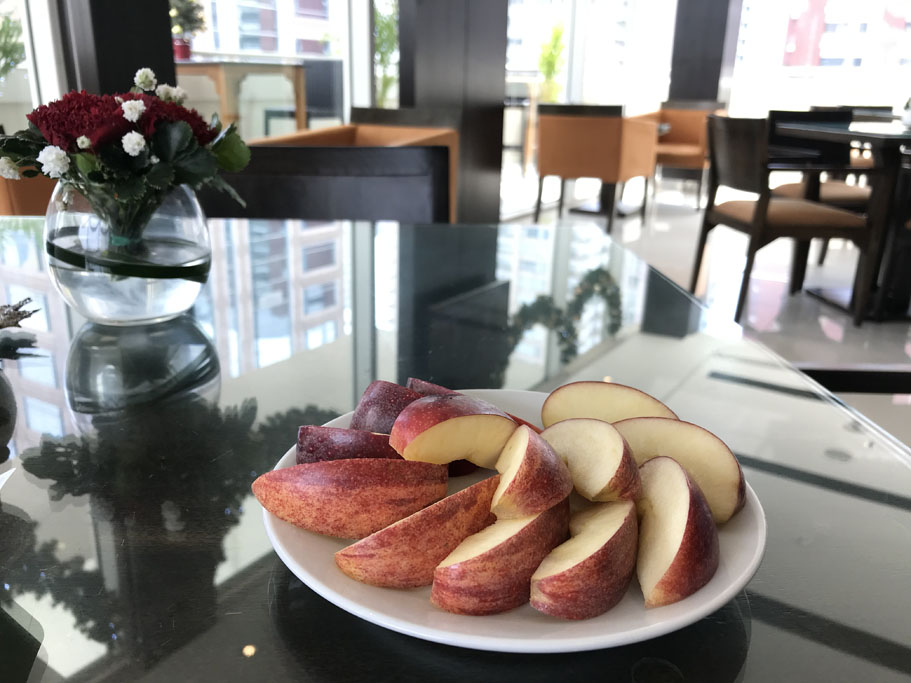 Food at Restaurant
While I can choose to have breakfast either in the lounge or in the Restaurant, I went for the restaurant with a hope to experiment more delightful dishes.
You can get basically everything here from spicy Indian to savory Chinese to salty sweet American cuisine.
They also have a live kitchen for Indians just in case you feel like having Masala Omlet or that favourite Dosa.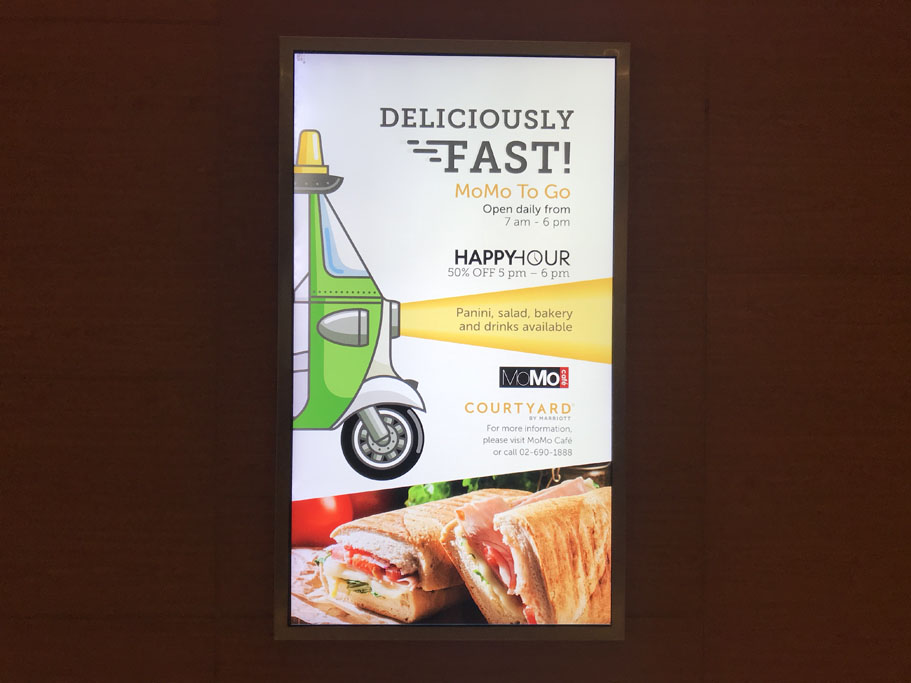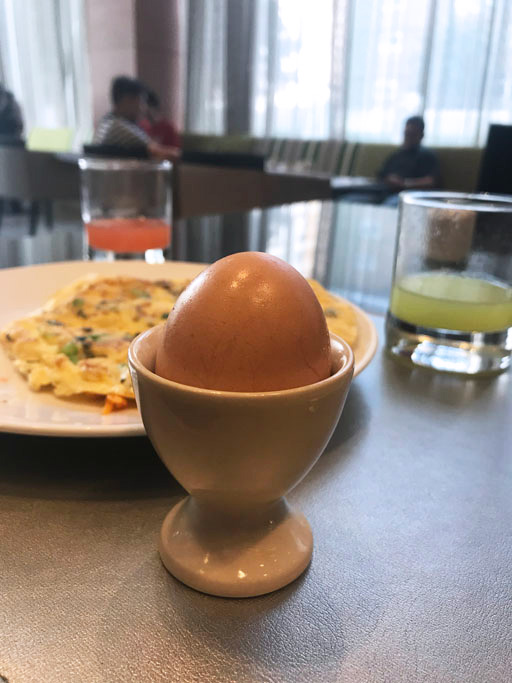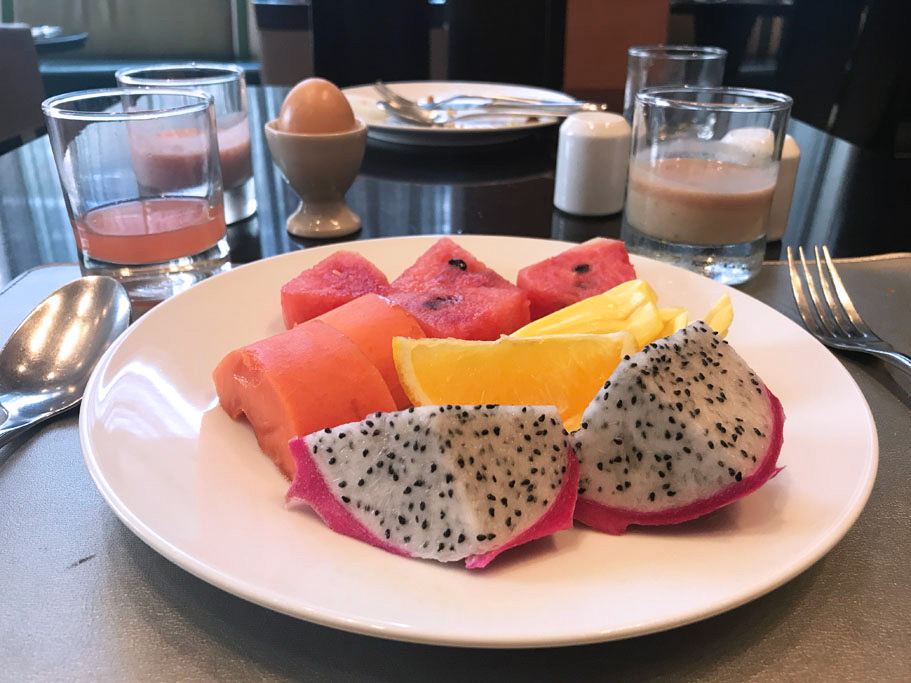 Bottomline
If you're looking for a comfortable place to stay in the heart of Bangkok, Courtyard by Marriott is certainly one of the best compact business hotel to be in.
It has everything: from Prime place, amazing people to good food at the lounge/restaurant.
Have you been to Courtyard Bangkok or planning to visit? Feel free to share your thoughts in the comments below.