As you might know, American Express is the only credit card provider in the country to issue charge cards without a limit. While that's good, the downside is, you can't carry forward the balance to next month as you're supposed to clear 100% of the due by due date.
As some card holders expected an EMI option, Amex issued the gold credit card / MRCC as a free companion card, which is similar to Gold Charge card except that its a credit card, so you can carry forward the balance or convert to EMI. But again with companion card, you need to manage multiple cards and once you're with MRCC, you're less likely to use the Gold charge card.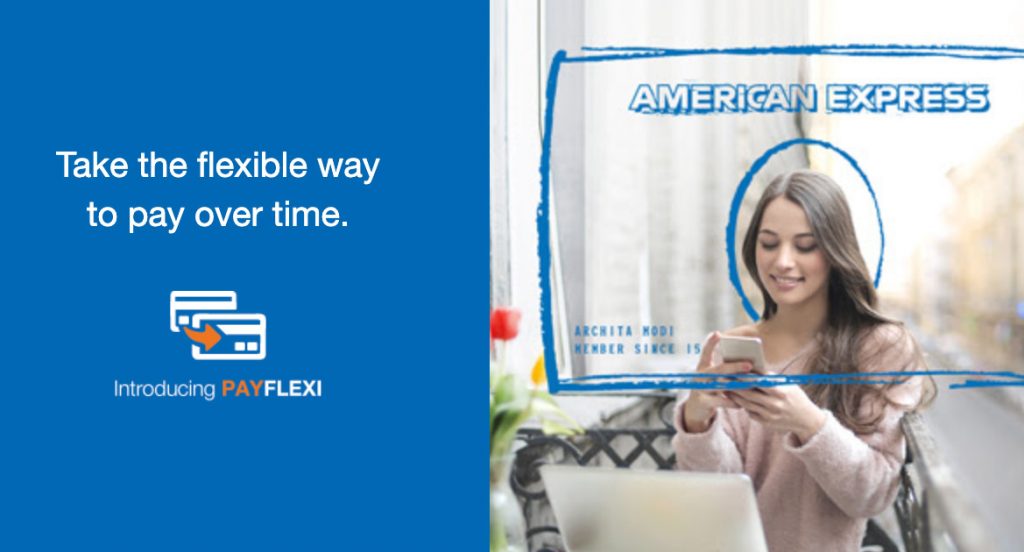 What is Amex PayFlexi
So finally Amex has come up with a new option called PayFlexi that alows you to transfer the outstanding from your Amex Gold charge card to any other Amex credit cards that you hold.
Remember this allows to transfer only the outstanding on Gold charge card only and not on Plat Charge card. I tried with one of the plat charge and it didn't go through. They may have different offer/option in future though.
Payflexi EMI Options

The rate of interest above is highly competitive in the credit card industry and is infact as low as an Auto Loan. Not to forget, even the regular EMI option on Amex cards are very attractive.
How to Payflexi Works?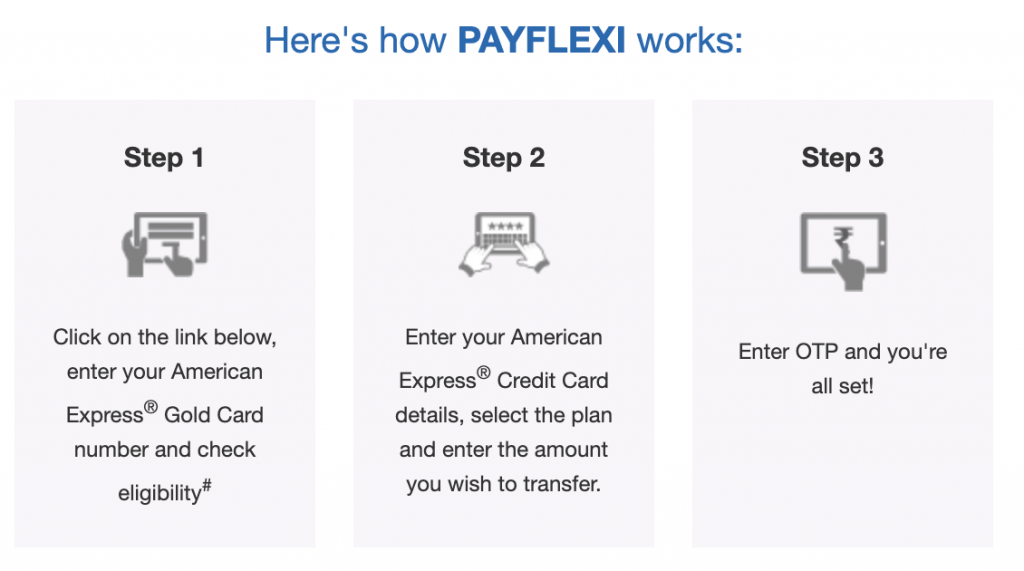 Bottomline
While going for EMI or balance transfer is not something I would recommend in the world of credit card rewards, its still good to have options so that you may use it when there is a need.