In the last 2 months or so, I've heard at-least 10 of them saying "I've more than half a million JPMiles and now I lost all hope. Which airline loyalty program should I switch to?" and I usually don't have a solid answer.
As you know, the shutdown of JetAirways has created a huge vacuum not one in the airline industry but also in the airline loyalty program. Yes, all airlines have improved their frequency, launched new routes, boasting higher revenues, but none of them seem to have interest in taking advantage on the loyalty program side, which a big business in itself.
Speaking about airline loyalty programs in India, we only have 3 major airline loyalty programs: JetPrivilege, Air India Flying Returns & Club Vistara, out of which JetPrivilege is facing tough times, Air India is good yet not serving domestic needs of a premium flyer, so only Club Vistara has the ability to serve, but will it? Here are my thoughts,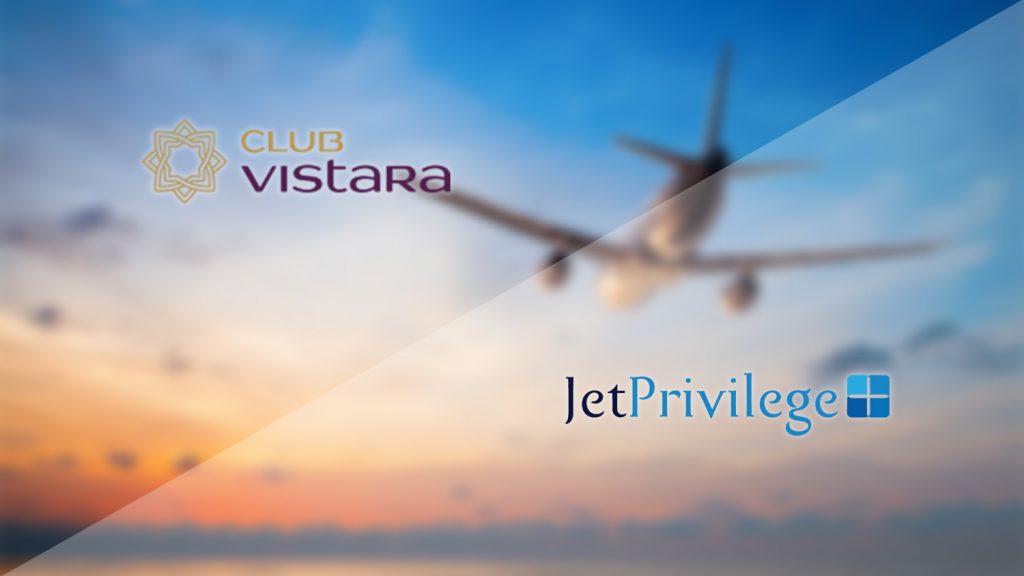 Domestic Redemptions
If you've a Vistara credit cards in your wallet, you could get returns north of ~10% on the credit card spends when you redeem for domestic business class. The CV points earn rate is also good on spends done with the airline.
The returns are decent even with economy & premium economy redemptions. The only downside of the program is about the Vistara connectivity, which anyway is growing pretty fast at the moment. They're also coming up with good offers on club Vistara to earn more CV points & redeem for less.
So it's all good when it comes to flying domestic award tickets. With improved connectivity, Vistara is set to make and break records.
To compare, Air India has decent redemption ability, but not so great product. Jet Privilege has very poor value in its current form. So Vistara Wins!
International Redemptions
While Vistara is undoubtedly the best airline loyalty program for domestic award redemptions, they've nothing much to offer when it comes to international redemptions.
Their newly launched flights from Mumbai & Delhi to Singapore demands 100k points for one way business class – which is quite steep. I value Vistara points @ ~75Ps, so that turns out to Rs.75,000 for a flight that sells revenue ticket around Rs.35,000. That aside, earning that kind of points is also very tough at current earn rates on their top tier card: Axis Vistara Infinite.
While I continue to wonder why Vistara came up with such high requirement, chances are they don't intend to give award seats easily as chances of selling paid tickets in these sectors are easy for the airline.
That said, I hope their other international destinations which is expected to go live soon comes with lower points requirement for award seats.
Speaking about international redemptions, with Jet Airways, one of the biggest advantage used to be their long list of partner airlines. Vistara too has the award winning Singapore airlines as their partner, but they never leveraged it – a big mistake!
Bottomline
With jet airways shutdown, JetPrivilege lost its name and fame as JPMiles got devalued by at least 60% for most of its members. Hence the customers are looking for the best alternative.
While club Vistara is a very good alternative in domestic segment, they definitely need to work out a plan for international redemptions. If done right, I see Vistara can definitely replace JetPrivilege. But will they do it right? Only time will tell.
What's your thoughts on Club Vistara w.r.t international redemptions? Feel free to share your thoughts in the comments below.