As you might know, as per RBI mandate passed during Sep 2016, Credit Information Companies (Credit Bureaus) like CIBIL & Experian has to give atleast one free credit report to individuals every year.
I've written about this in past about Getting Your CIBIL Score for FREE with Full Report, Every Year. But somehow CIBIL recently allows you to access only the score as a part of this free plan and not the entire report. On other side, Experian still gives your free report & score.
There is no transparency in this but anyway now you've an option to get the full CIBIL report for free through HDFC Bank. Here's is everything you need to know,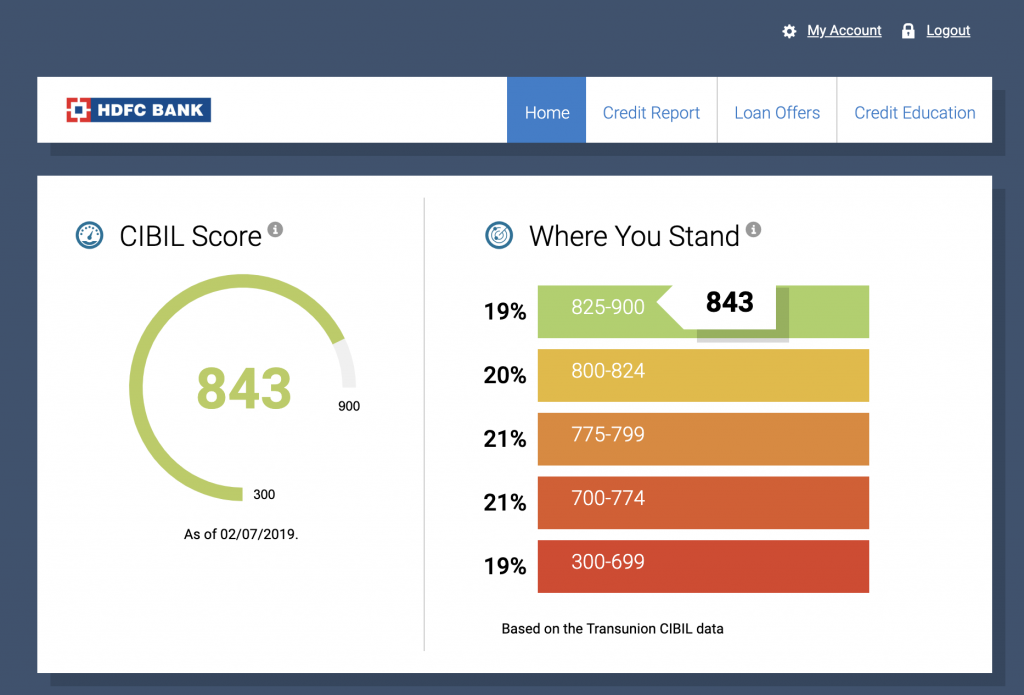 Getting Free CIBIL report via HDFC
HDFC has a customised page on CIBIL website where you can put in your details to get access to a free full CIBIL report. I tried this on multiple accounts I manage and it all worked perfectly. Here's how to get your free report,
Goto this link
Enter your details
And you get the report & score instantly.
Just FYI, Checking your report doesn't affect your score. Further, it appears that HDFC/CIBIL would allow you to check the free report again after 3 months. But can't confirm this yet.
Why does HDFC gives it free?
When you use HDFC link, you're seen as a HDFC customer in one way or other. So I assume Cibil will share these profiles with HDFC Bank which will help the bank to send targeted offers like credit card, home loan etc.
Its an amazing customer acquisition model just like what everyone else is doing in the industry with Experian. But the tie up with CIBIL is unique and I'm sure this would cost the bank a bit compared to those who deal with Experian.
Bottomline
I think this is a win-win for both the bank and customers like us. I had always expected that knowing our credit score & report must be easily accessible and I see this going in a right direction.
I personally have subscribed for the yearly plan with both CIBIL & Experian so its not of great use to me, but it does help a lot as I went ahead and explored the reports of all of family members and some relatives too.
Have you checked your CIBIL score and the report? Feel free to drop your thoughts in the comments below.