If you're an American Express Credit Card holder, chances are you would have got all possible supplementary cards on your A/c so as to enjoy the reward points (or) Amazon vouchers that came with the Amex Supplementary card offer, which recently got renewed with a similar offer.
Now this article deals with after effects of getting those supplementary credit cards. Here's everything you need to know,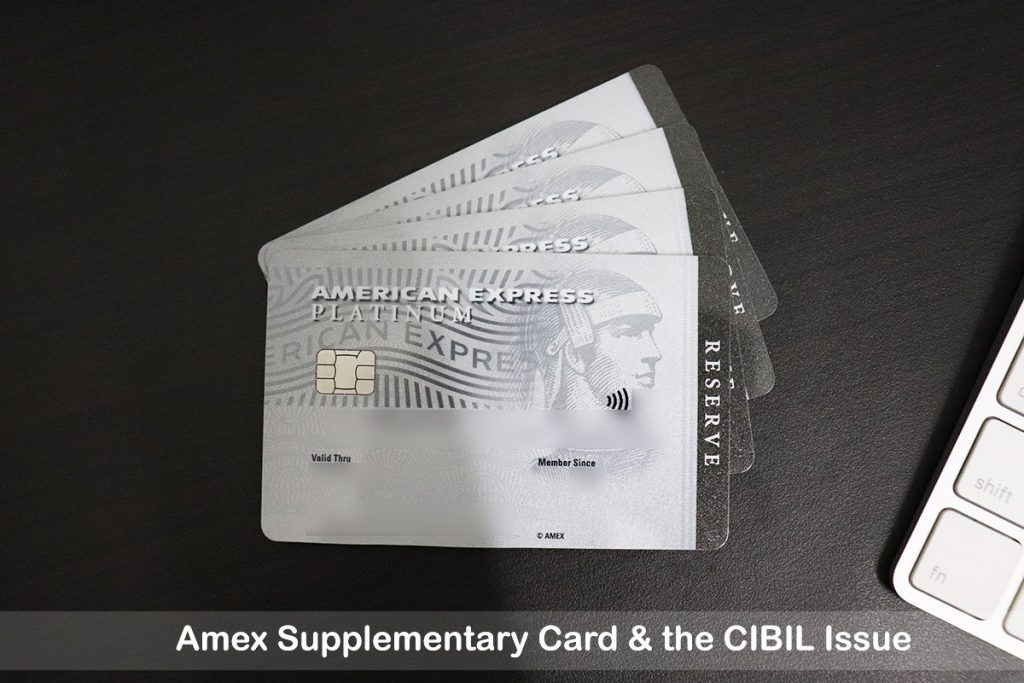 Authorized User
The concept of Authorised user is quite popular in western countries like USA, where-in when someone is new to the credit system, he/she can improve the score quickly just by being an authorised user to the primary cardholder who has good track record.
I was expecting this to happen in India for a long time. I've even asked Amex rep. reg. this few years back but they said no such thing exists in Amex India.
But I was surprised to see the Supp. card a/c issued from my primary Amex card A/c show up on my family member's CIBIL report that was marked as "Authorized User". WOW!
Yes, Amex now reports Supp. Card usage to CIBIL. But Its tough to figure out if CIBIL really considers this into Ac while computing the Score. Most likely YES, but could have given very low weightage.
So this is an awesome thing to happen for Indian Credit Cards. But a sad news comes with it as well.
While some of you might have given the respective Supp. Cardholder's mobile/email while activating the card, chances are most of you would have given your own details to make things easier, just like me.
But that was a bad decision. Because your details gets shared with your Supp. Cardholder's Credit Report. Yes!! If you open your Supp. Cardholder's CIBIL report, you can see your Contact Number/Address being displayed there, along with their info, sometimes it gets REPLACED too.
For Ex, in my case, as I got the Amex supplementary card recently from my friend, all his details like Address/mobile number got updated on my records and know what, my own mobile number was missing on my report. But I can see my mobile # on one of my Family a/c's profile. 😛
The real problem is, when you want to authenticate your credit report, CIBIL uses that number to send OTP. For ex, when I was attempting to authenticate one of my Family's CIBIL a/c, I got the SMS on my Mobile.
Ideally, it looks like I messed up everything!
So, How to Fix?
Ofcourse, you may raise a dispute with CIBIL but the simple way is to update the info with AMEX by calling them, hoping that Amex will share the Updated contact details next time when the bill generates & reported to CIBIL.
I assume this is how it would work and the Amex Rep. too assured the same.
But I still doubt. Need to wait for a month to re-confirm if it really works this way. If not, the other option is to raise a dispute with CIBIL.
Limit Period Offer: Get Amex MRCC or Amex Plat Tarvel Credit Card as First year FREE
Bottomline
So going forward, whenever you get an American Express Supp. Card for someone, its safe to update their own details on A/c, else you may mess up not only his ac, but also your's.
Have you spotted this issue? Feel free to share your experiences in the comments below.