IndusInd Bank is in the business of launching new credit cards every few months. While I appreciate their intention of bringing new products to the market, I equally dislike their new products as most of them comes with worst reward structure and no benefits that the market demands.
That all said, here's yet another failure attempt by Indusind Bank with the launch of their new credit card called Celesta in partnership with American Express. Here's everything you need to know.
Joining Fee: Rs.50,000+GST (welcome gift as below)
Annual Fee: Rs.5,000+GST (waived on spend of 10 lacs p.a.)
The available welcome gift options for Celesta are:
Rs.50K worth Oberoi Resorts and Hotels vouchers
Rs.50k worth Montblanc vouchers
A combination of 25K worth Montblanc and Oberoi Resorts and Hotels vouchers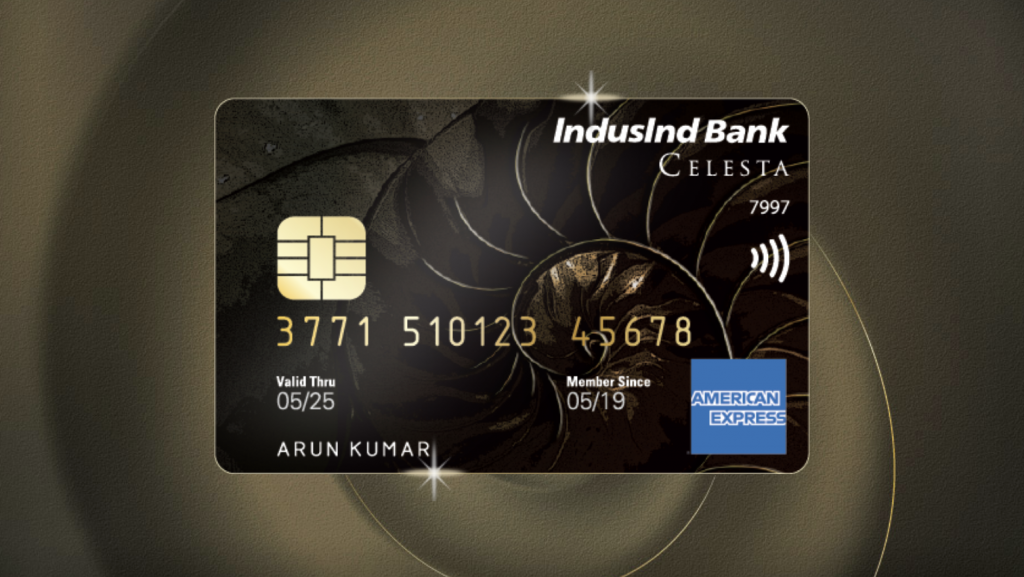 Benefits at a glance
Reward Rate: 1% Domestic / 3% International
Unlimited Complimentary lounge Access
Complimentary Shangri-La Golden Circle Jade Membership / Taj innercircle Gold
Movie Benefits: 2 complimentary Première Class movie tickets also Buy 1 Get 1 via Bookmyshow
Dining Benefits: Dineout Plus, Rs.2500 Discount, Amex Dining Benefits
Golf: 3 Complimentary Golf Games per month & 3 Complimentary Golf Lessons per month
All Amex Merchant Offers applicable too
While they've given a taste of Amex Platinum Charge card into this platform, Indusind can never get close to that when it comes to "Service". Moreover, a card that costs 50K without International lounge access benefit??!
With this kind of joining fee, you can actually get one top-tier credit card from each of the top 3 credit card issuers like: HDFC Infinia + ICICI Emeralde + SBI Card Elite, which gives you benefits much more than this single card and of course you'll still save ~23K in doing do 😀
Thanks to Ankit for spotting the card.
Bottomline
Cardexpert Rating: 2/5 [yasr_overall_rating]
Just incase if you're wondering why I gave "2" rating instead of "0", that's because 1 for decent design and 1 more for Shangri-la/Taj benefit.
Currently Indusind has 6 Super Premium Credit Cards: Indulge, Crest, Celesta, Pinnacle, Pioneer Legacy & Pioneer Heritage. Out of them only Pinnacle is a good one, which also lost its shine due to new limitations imposed by Indusind from 1st Aug 2019.
Indusind Bank keeps doing the mistake over & over again by launching USELESS credit cards in the Super Premium segment. I still wonder why on earth a bank needs to have so many unwanted super premium cards?!
The kind of money, time & energy they put in setting up the new & useless credit cards could rather be used effectively elsewhere.
Well, that's just my thoughts. How about yours? Feel free to share your thoughts in the comments below with open heart 😀