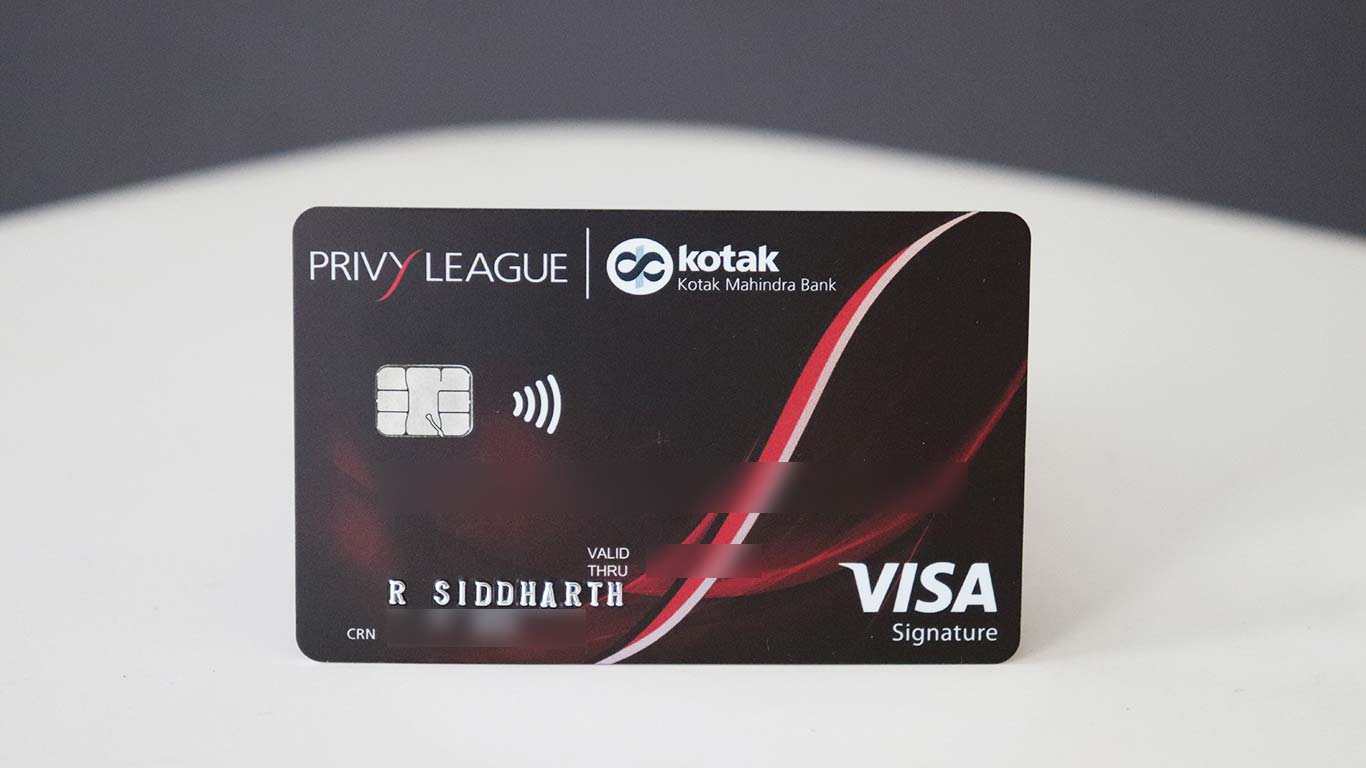 I recently applied for the Kotak Bank Privy League credit card and here's the complete hands-on experience with the product.
This only covers the hands-on experience. If you're looking for the review, do check out the Kotak Privy League Credit Card Review article.
Privy League A/c
To apply for Privy League Credit Card you would need a Kotak Bank Savings a/c with Privy League status. Kotak Privy League further has three variants as below,
Prima (AMB: 2L)
Optima (AMB: 10L)
Insignia (NRV – 1Cr)
Prima is sufficient to apply for the Privy League card as free variant.
Savings Account opening is pretty simple and fast. You can open a/c online and then convert to Prima but that may be bit complicated so I went with offline mode.
KYC docs and cheque along with the preferred account number (just like IndusInd savings ac) were taken. The Ac was opened in about 3 days and then fully operational in about 10 days as you would need welcome kit to activate net/mobile banking . 
Application Process
The Kotak privy League credit card application process took quite long and here's a quick look at the timeline,
Day 1: Applied offline with all required docs
Day 3: Application pushed for processing post some internal approval.
Day 6: Physical verification done
Day 16: Card approved and I can see it on mobile app
Day 18: SMS/Email with tracking details received
Day 21: Card delivered
So it took about 21 days to get a credit card from Kotak Bank. Btw, this is the fastest via offline application and I checked status with the branch almost every other day.
It ideally takes about a month if not tracked often. Sales guy was able to see the status from his end and it was very useful. I just wish that they publish that information online as well.
I neither got SMS nor email about the status until 18th Day of the application. No application number, no acknowledgement, nothing. That's a weird system.
That said, if you apply online, expect it to be processed 1 week faster, which is still late IMO in 2022.
Welcome Kit
The welcome kit had the welcome letter, the card and a nice catalog. The kit was quite simple and is similar to the Privy league savings a/c welcome kit. It can be improved little bit to give the premiumness. Here's a quick look at them.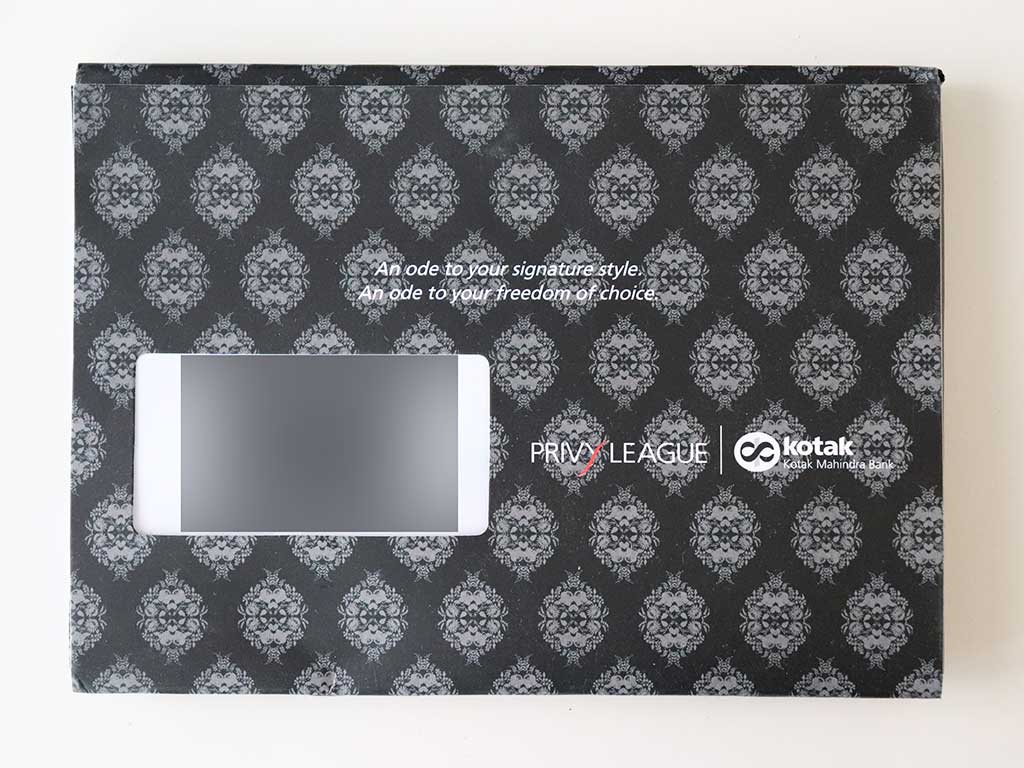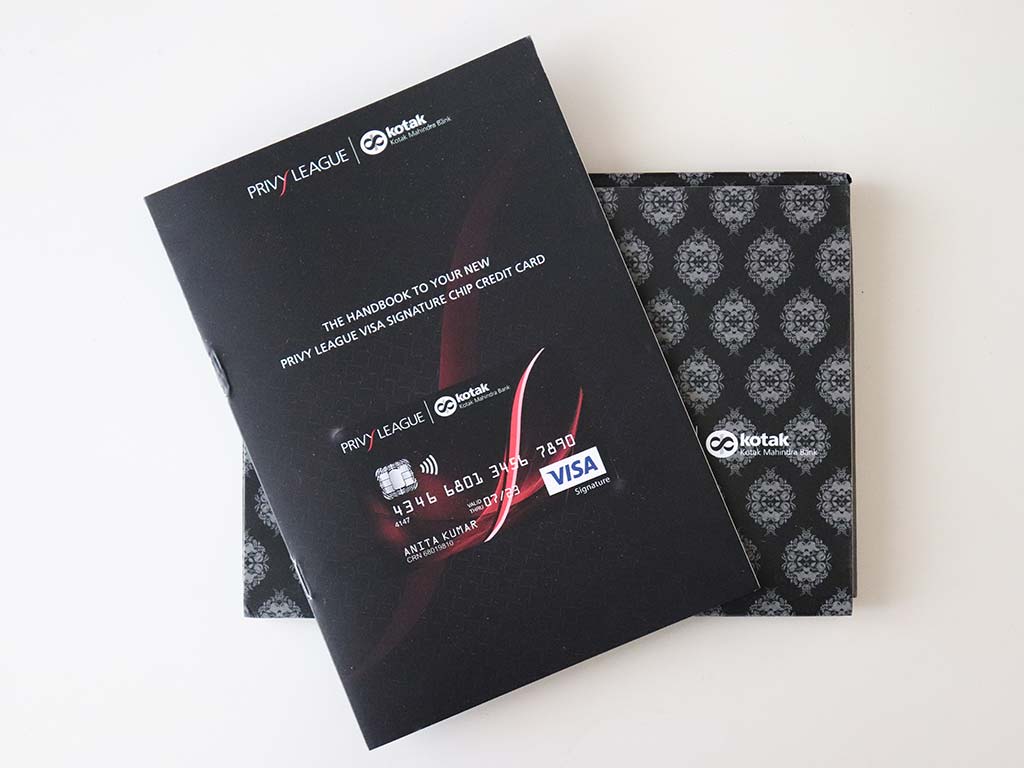 Credit Limit
It's good to see that Kotak Mahindra Bank has given a "generous" credit limit for a credit card in this category, premium segment.
It's no wonder anyway as we know that Kotak is good with initial credit limits and also on further credit limit enhancements.
Net Banking
Kotak's net banking seems to have got a new interface recently but neither the old nor the new interface feel stable for various reasons.
Also, the new interface is actually not fully new either. It simply shows the old interface inside the new interface in most pages.
The new interface didn't send me OTP despite trying for about 10 times but the old interface anyway worked. Faced that issue once but later its all good.
And I'm shocked to know that I can't see the un-billed transactions of the card on net-banking.
Mobile Banking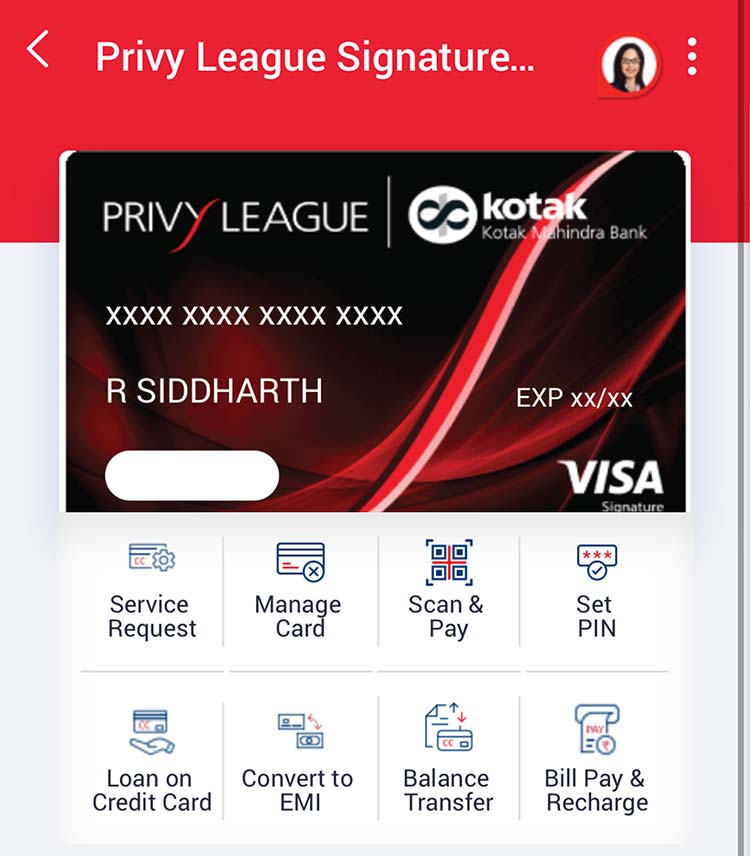 While net banking experience is poor, Mobile banking is surprisingly good. It also shows the virtual credit card on app, which is pretty useful.
Fortunately we can view un-billed transactions and do a lot more in few taps. And overall the mobile banking is relative stable compared to the net banking.
FYI: Kotak credit cards need 6 digit ATM PIN instead of the usual 4 digits. That's interesting again!
Bottomline
Overall, the onboarding experience can be improved a lot. I wonder why bank's still need 3 weeks to process the application while the new age products like RBL Zomato card and Uni card hardly takes 3 minutes.
Having all said that, the previous article on Kotak Royale Credit card and the comments were extremely useful to clear the doubts while applying for a new Kotak credit card.
It's probably the first time I used Cardexpert myself as a third person to gain information on a product that's completely new to me.
THANK YOU ALL for the wonderful contribution you've done on that article and many others.