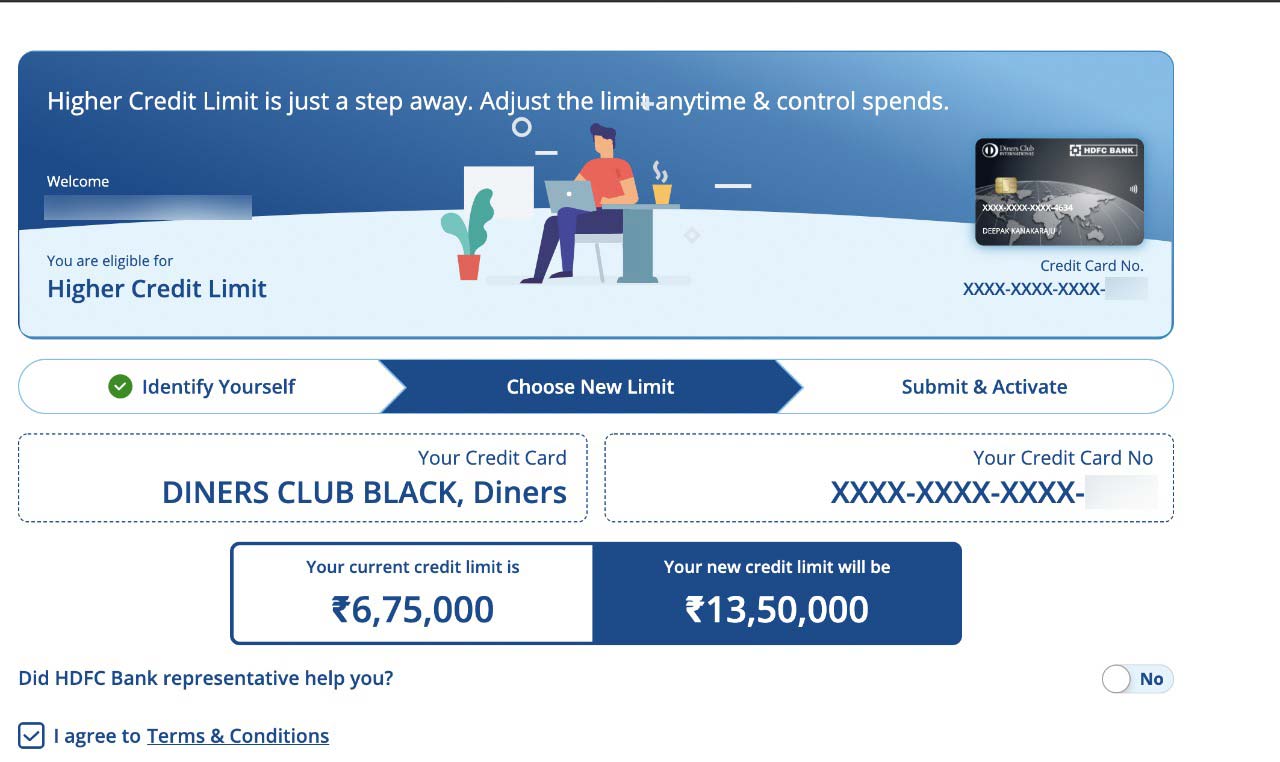 We've seen multiple credit limit enhancement offers on HDFC Bank credit cards during 2020 & 2021 as seen here and it looks like the bank has decided to continue to same for 2022 as well.
If you're new to HDFC limit enhancement system, do check out below link (during day time) to check if you're eligible for the offer.
Login to NetBanking > Cards > Request > Limit Enhancement
This article will reflect all the Auto LE offers rolled out on HDFC Credit cards in 2022.
January 2022
Major Auto Credit Limit Enhancement offer has been rolled out during 1st week of Jan 2022.
The % of LE is different for different people. Most have got about 30-50% lift in the limit.
However, neither I nor most others I know have received the LE offer this time, probably because the limit is already high and also because it was recently revised, some 6 months or so back.
Ideally, those who didn't receive the LE in 2021 or those who got it during early 2021 would have received the offer now.
Bottomline
It's indeed interesting to see HDFC being so generous with the credit limit enhancement for 3rd year in the row. As a result of which, almost everyone I know is now holding HDFC credit cards with credit limit >5 Lakhs.
Did you receive a limit enhancement offer on HDFC Credit Cards in 2022 and if so how much % was that? Feel free to share your thoughts in the comments below.