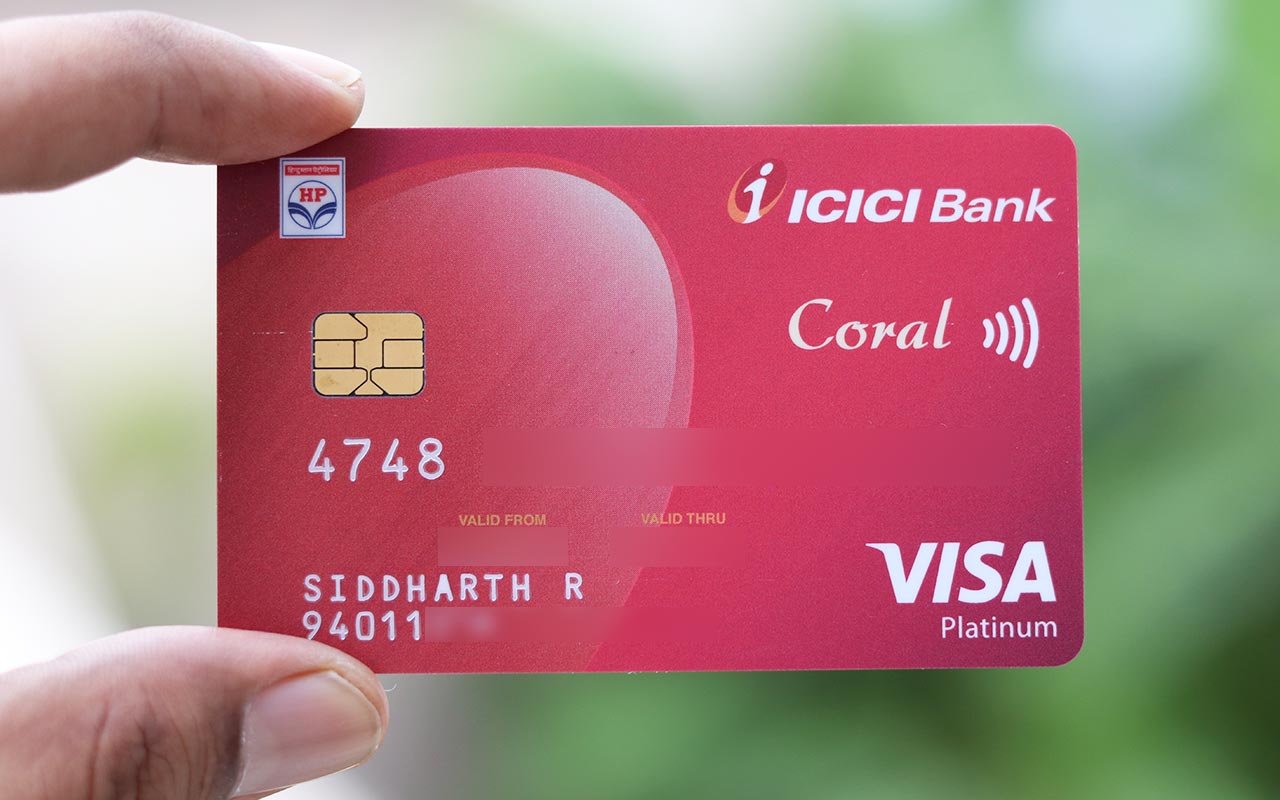 ICICI Bank has been having HPCL co-branded credit cards issued on both Visa & Amex for a long time. It used to be one of the best credit cards for fuel until recently. Here's everything you need to know about the same.
Joining Fees
| | |
| --- | --- |
| Joining Fee | Rs.199+GST |
| Welcome Benefit | Nil |
| Renewal Fee Waiver | Rs.50,000 spend in a year |
Looks like we're being charged for the plastic which is fine. The renewal fee waiver too indeed looks pretty good for a beginner who might be having this card.
Rewards (Mastercard/Visa)
| | |
| --- | --- |
| Regular Spends | 0.5% (2 Payback Points per Rs.100) |
| Fuel Spends (cashback) | 2.5% (Upto Rs.100 per month) |
| Fuel Surcharge Waiver | 1% (upto Rs.4000 per txn) |
Rewards (Amex)
| | |
| --- | --- |
| Regular Spends | 0.5% (2 Payback Points per Rs.100) |
| Fuel Spends (cashback) | 2.5% (Upto Rs.100 per month) |
| Fuel Spends (Rewards) | 1.5% (6 Payback Points per Rs.100) only on ICICI swipe machines |
| Fuel surcharge waiver | 1% (Per txn limit: upto Rs.4000) |
As you could see, the value lies in the Amex variant only and not with Visa/MC.
However, few have reported recently that the points/cashback were not getting fulfilled as before and part of the reason is that ICICI now wants you to swipe only on ICICI swipe terminals to be eligible for the same.
Is it worth taking?
Absolutely not!
The Amex version used to be good until last year but not at the moment because of various fulfilment issues.
As always, fuel credit cards as such are of no use for most cardholders, so it's better to stay out of this trap.
Cardexpert Rating: 3.5/5 [yasr_overall_rating]
If you just need an ICICI credit card for holding your credit limit, go with the lifetime free ICICI Platinum credit card along with ICICI Amazon Pay Credit Card which would help you grab all ICICI Bank offers.
Note: ICICI Amazon Pay credit card may not be eligible for all ICICI merchant offers.
So why did I take it?
My two year old ICICI Emeralde credit card was up for renewal but as I didn't get a waiver, I explored options to keep the account live.
I initially requested for Intermiles Sapphiro but that was denied stating that they no longer issue them, which actually sounds weird as someone else reported that they got it few weeks back.
Anyway, as that option is ruled out, and as I don't want to take the platinum card again, I thought to take this HPCL coral card assuming it would have the lovely updated coral design like this ICICI Coral Amex.
But I was disappointed.
So basically I got it for no specific reason other than keeping the a/c active. I've no plans to waste time looking at the tiny max. caps on fuel spends, and I feel no one should do that either.
Our time is precious!