ICICI Coral Credit Card is the beginner range of credit cards in the ICICI Bank's Gemstone Credit card collection. Even in the coral variant, there are further sub-variants as Coral Visa/MC, Coral Amex & Coral HPCL Cards.
Here we're looking into the Coral Amex Variant, which according to me is the best Coral credit card. If you can use it right, it can get you very good returns on spend for a card of this range.
ICICI has been tweaking the benefits on this card couple of times and here's what it has for now,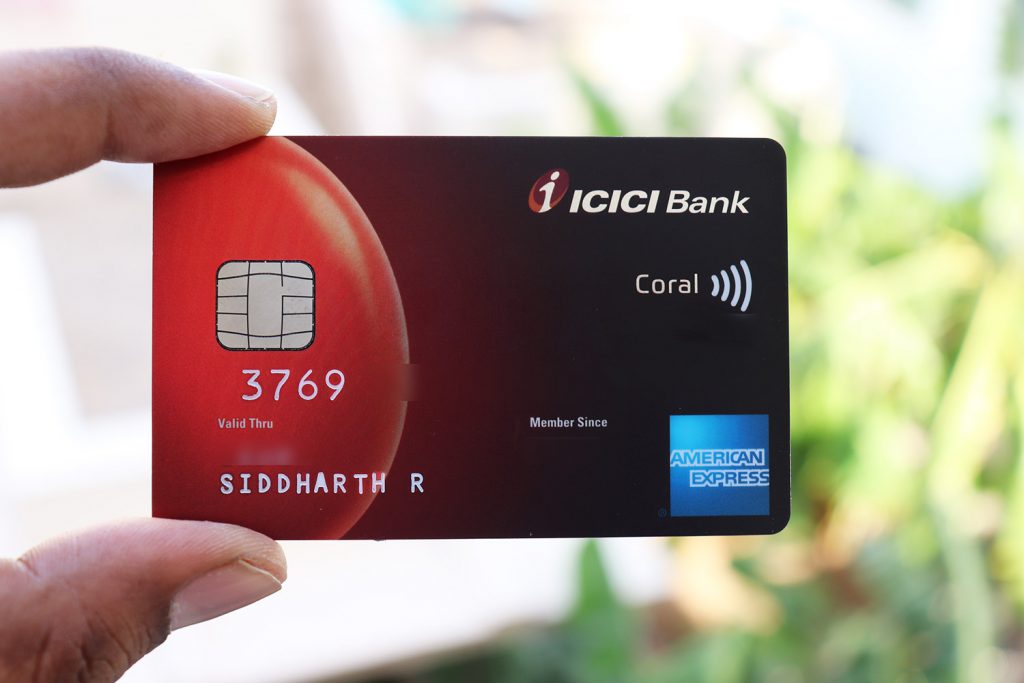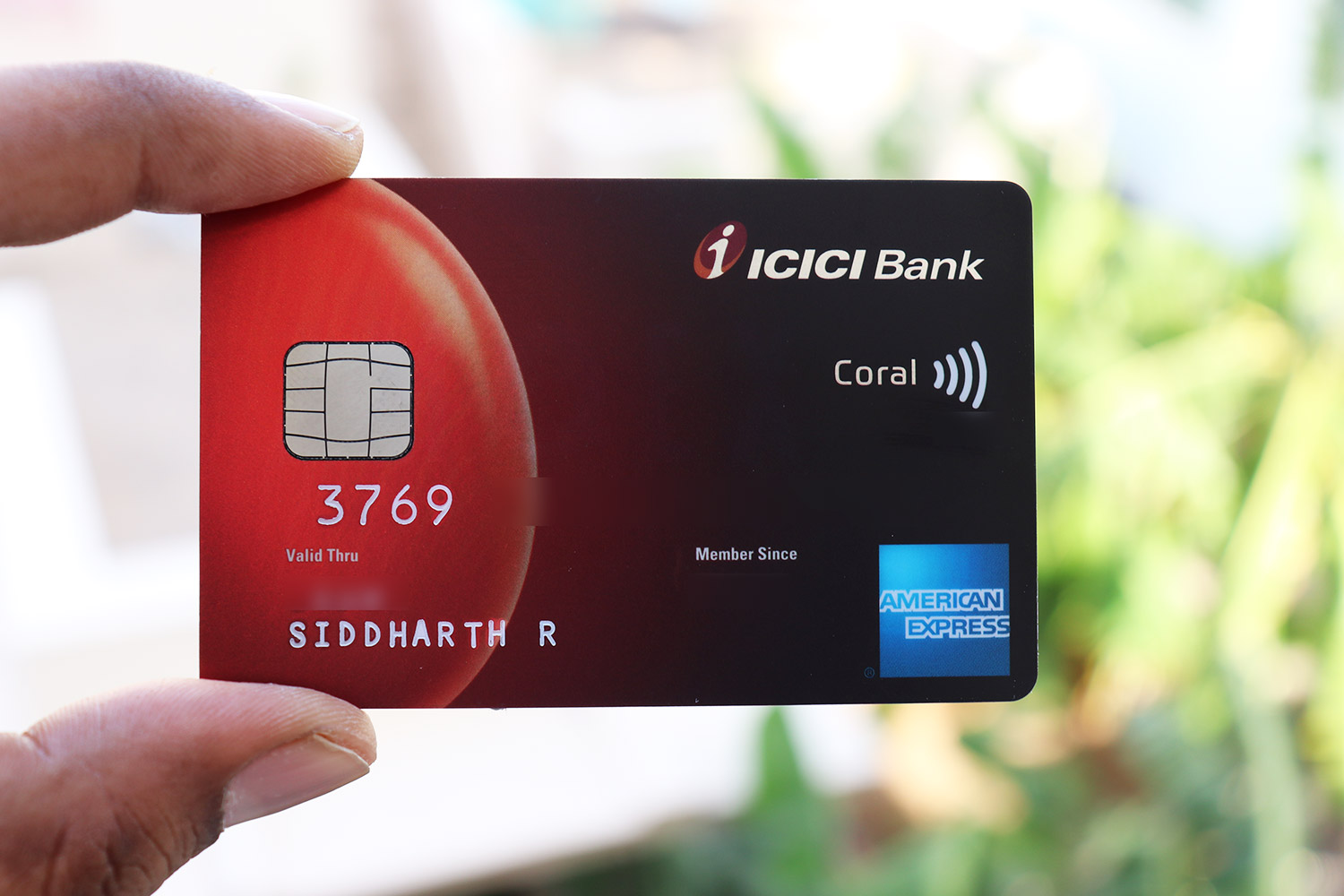 Fees
Joining Fee: Rs.500+GST (no welcome vouchers)
Annual Fee: Rs.500+GST (Reversed on 1.5L spends)
While annual fee waiver requirement is good, ICICI must have given something as a welcome benefit to make the product more attractive.
Reward Points
2 PAYBACK Points on every Rs. 100 spent on your card, except fuel. (Reward Rate: 0.5%)
4 PAYBACK Points on every Rs. 100 spent on online transactions. (Reward Rate: 1%)
1 PAYBACK Point on every Rs.100 spent on utilities and insurance categories. (Reward Rate: 0.25%)
Milestone Spends #1: 2000 PAYBACK Points on spending Rs. 2,00,000 on your card
Milestone Spends #2: 1000 PAYBACK Points each time you cross Rs. 1,00,000 spend (post 2L spend); maximum of 10,000 PAYBACK Points per year
If my understanding is right, the card holds good for upto 10L spends. If you can make more spends online, you can get maximum reward rate, which would be 1.25% by including milestone spends.
Benefits
Buy 1 get 1 free on BookMyShow (up to 2 free tickets per month valued at up to Rs.250 per ticket.)
Buy 1 get 1 free on INOX (up to 2 free tickets per month valued at up to Rs.250 per ticket.)
Complimentary airport lounge access: 1 per quarter
Complimentary Railway lounge access: 1 per quarter
Overall, the rewards and benefits are very good for such a beginner card. But the most important aspect to note here is that the card comes in AMEX variant and so the acceptance of the card is low. For a coral card user profile, they'll definitely have issues with acceptance.
How to Apply?
New Customer: Apply Online or Visit Branch
Existing ICICI Credit Card Customer: Call Customer Care & request for this variant.
I applied for this card while holding ICICI Jet Sapphiro, which I'm not planning to renew this year. It was delivered within 7 days of taking the request, no CIBIL enquiry.
I like the way ICICI deals with multiple cards on shared limit. I wish other banks too work this way.
Bottomline
Cardexpert Rating: 4/5 [yasr_overall_rating]
If you really want a credit card from ICICI, this is probably the only best credit card that makes sense in lot of aspects: Low fee, decent benefits & ICICI amex offers.
Moreover, it is a good card if you want to hold the credit line with ICICI, just incase if you too plan to get rid of Jet cards like me. And of course, Amazon pay credit card is there anyway.
And not to mention, I love this card for its BEAUTIFUL design. And that's one of the reason I got this card 🙂
What's your take on the not so popular ICICI Bank Coral American Express Credit Card?