If at all i need to say about a bank that sends 300+ promotional emails in a year with useless offers and unlimited terms and conditions, its none other than the ICICI Bank. The only offer that i see worth availing with ICICI in past 1 year is their Super Value Day offer with Amazon, everything else is just a crap with lots of catch in it.
Every day i open their promotional emails and delete them within a second, literally. Fortunately, here comes a new spend based offer in association with American Express that's worth reading.
Dineout Voucher Worth Rs.1000 with ICICI Bank Amex Credit Card
Offer Details:
Enroll by giving a missed call on

7069-577-555

from your registered mobile number
Do 4 or more purchases each of Rs.1, 000 or more every month
Applicable only on Amex co-branded ICICI Bank credit cards
Dineout voucher will be sent to the registered email ID: Within 60 working days from the end of every month of the offer period.
Offer period: July 17 – June 30, 2018 (extended)
Looks like the offer was live since July 2017 and surprisingly ICICI sends such good offers only after 2 months of its launch. I haven't used Dineout yet but i believe its a good service worth using as long as you live in a metro.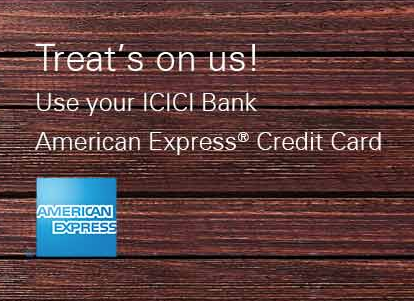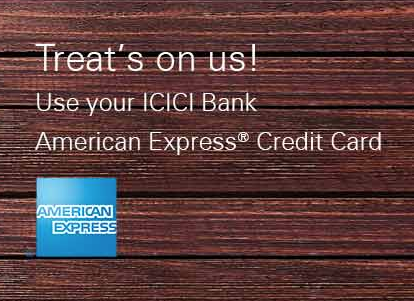 An important thing to note is, the above offer is possible only because of the presence of American Express. As you may know that they provide 1000 Bonus points on their proprietary cards likes Amex Membership Rewards Card for spends of Rs.1000 X 4 times a month, this offer is also designed similarly. Great move!
Bottom Line:
Looks like American Express is finally hearing its bank co-branded customers. Hope this continues with similar offers in future. I've signed up for the same with my ICICI Jet Saphhiro Amex Credit Card and i'll probably giveaway the voucher to one of you soon 🙂
Anyone noticed this Offer before? and have you used Dineout Before? Feel free to share your thoughts below.