While I was recently having a word with American Express Chat support, the executive went out of the way and explained about the card benefits including various options about redeeming the Amex MR points to get best value. That's when I came to know that Amex silently added a new redemption option for Gold cards (both MRCC & Gold charge cards).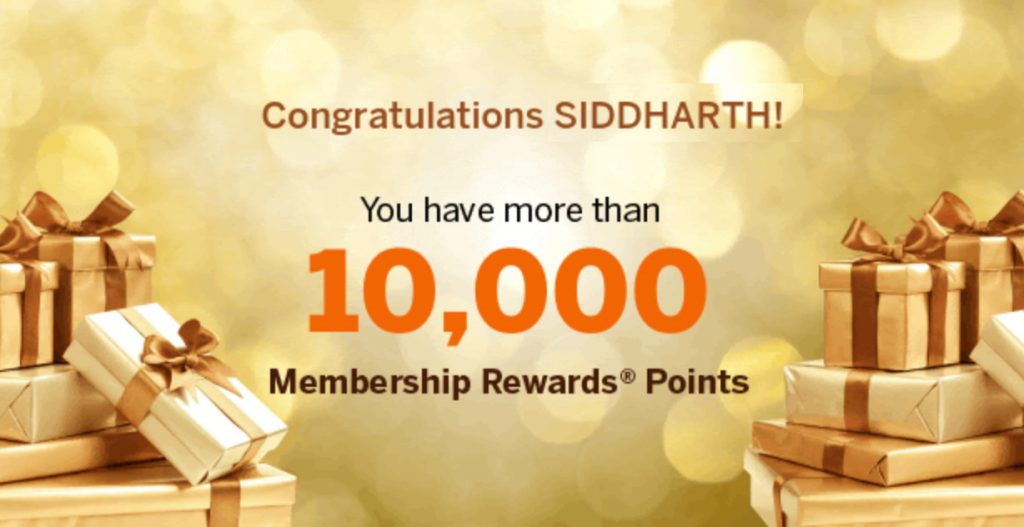 Here are the available options if you want to redeem your Amex MR Points for Statement credit.
12,000 Amex MR Points (NEW): Rs.5,310 Statement Credit (once per calendar year)
18,000 Amex MR Points: Rs.7,500 Statment Credit
24,000 Amex MR Points: Rs.10,000 Statment Credit
If you do the math, you'll get to know that 12K points give you slightly more value (44Ps over 41ps) than other options. But remember that it can be availed only once in a calendar year and it looks like we're in right time of the year to do this redemption 🙂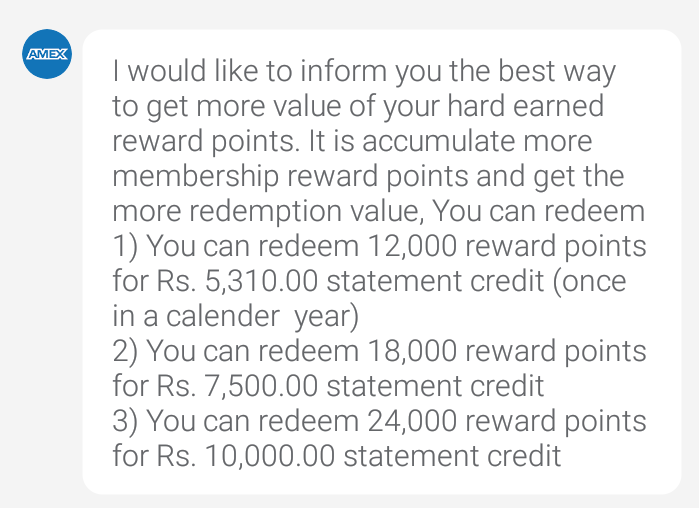 Note: I cross-checked again with customer care over call and this appears to be a "temporary offer" and maybe revoked anytime.
Bottomline
That's a great move by American Express as always and I think this was added because Gold card users might find it tough to redeem their points as getting 12K points (thanks to monthly 1K bonus) is lot easier than accumulating 18K/24K points.
So basically the gold collection now comes with redemptions options of 12K (temporary), 18K & 24K points. Here are ways to maximize your Amex MR Points Value other than redeeming for Gold Collection.
This is the sign of American Express "listening" to its cardholders. So if you need something to see with American Express, go ahead and "tell them" either via their online ac survey or via customer care.
What's your take on the new 12K redemption option? Are you gonna make use of it? Feel free to share your thoughts in the comments below.