I flew Jet Airways Business Class (Première) recently during my onward trip to Bangkok. If you're here for the first time, you may need to check out my first Jet Airways business class experience here: Jet Airways Domestic Business Class from Mumbai to Coimbatore. This article will be short & crisp, more like an Add-on review.
Introduction
The actual itinerary of this trip has two flights as below:
Chennai (MAA) – Mumbai (BOM) (in this article)
So this review is about my experience of the connecting flight on Jet domestic business class from Chennai to Mumbai (MAA-BOM). I booked both tickets on single PNR, using JPMiles directly on Jet Airways website within minutes and here's all you need to know.
Total Cost: 60,000 JPMiles + 5000 INR (Taxes)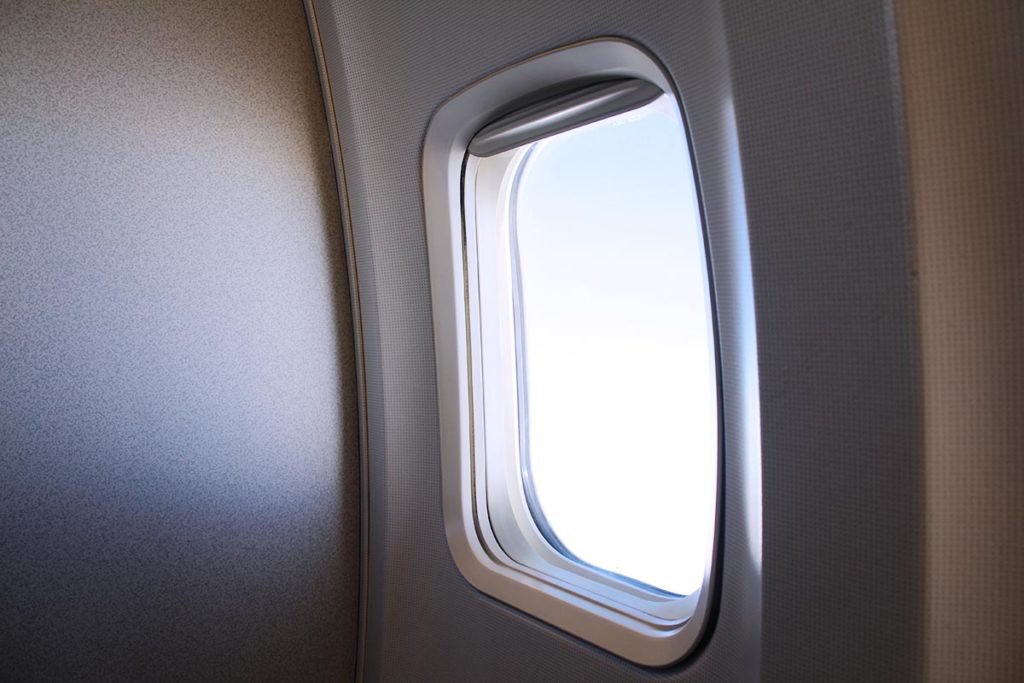 Flight Info
Flight: Jet Airways 9W 489
Aircraft: Boeing 737
Route: MAA – BOM
Seat: 1F (Premiere / Business Class)
Revenue Ticket: ~18,000 INR
Occupancy: ~60%
I Paid: 15,000 JPMiles + Taxes (for this sector)
Ground Experience
1. Dedicated Check-in
As always, Business Class passengers can access dedicated check-in counter and so i used it to skip the queue. As this is my connecting flight, i got the boarding pass for both flights at MAA itself and the check-in luggage sent directly to the destination.
So, on arriving at BOM, i need to go through "international transfer" and then pass "immigration".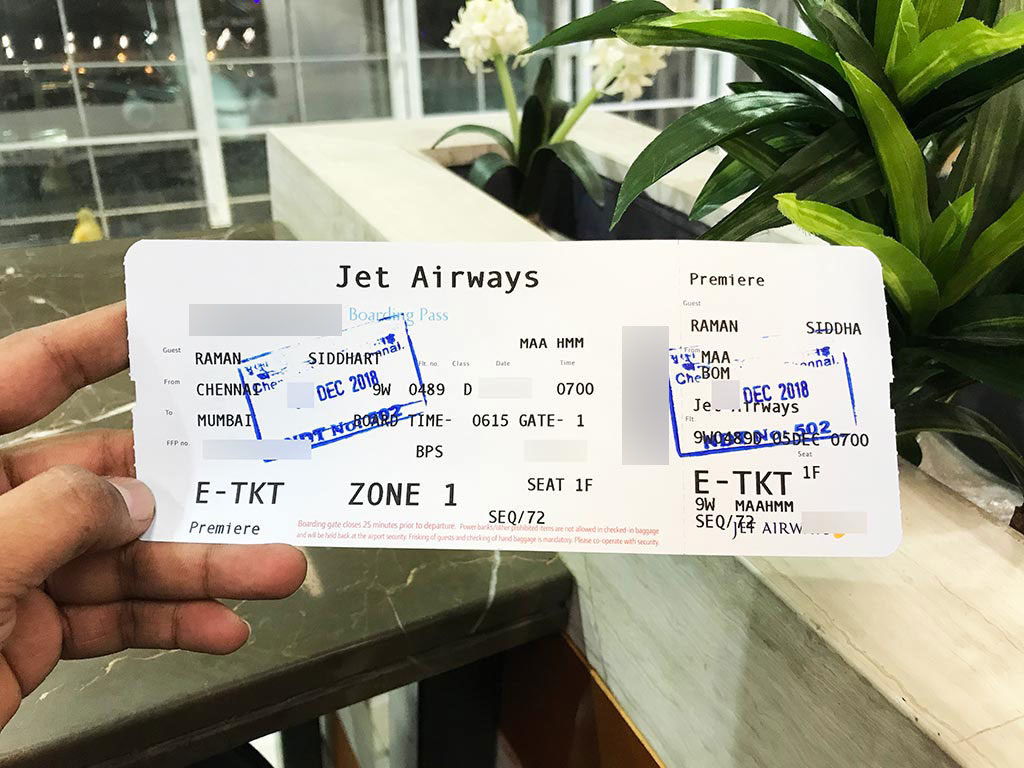 2. Security Fast Track
Chennai Airport don't have a fast track security lane, however, i was able to bypass the Zig-Zag lines as they had kept a direct entry board for "crew/biz class". But the security screening area is still the common one for business class passengers. So that's kind of partial fast track!
Not sure if they added this recently as i didn't notice this when i flew Vistara Business Class (MAA-DEL) few months back.
Saved: 3 mins.
3. Lounge Access
Along with boarding pass, they also gave me lounge pass. So this time i don't need to use my mind to choose the right credit card to swipe 😉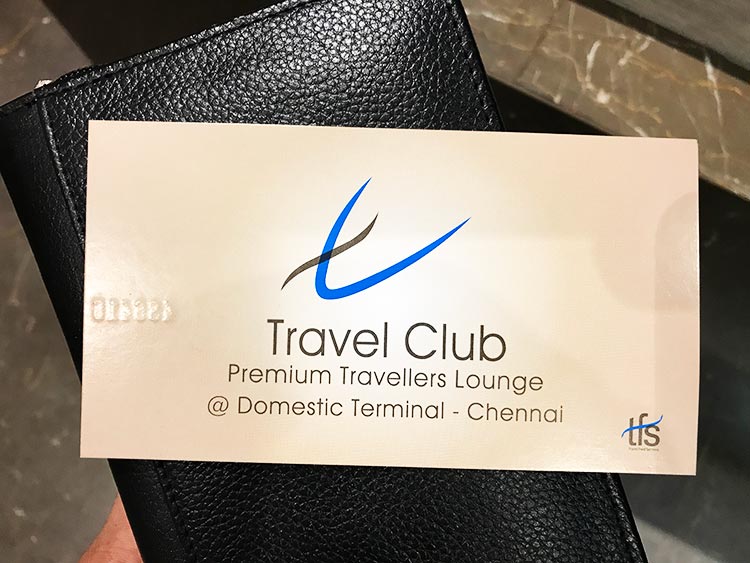 I had about 30 mins to spare at lounge, so as usual i went to the TFS Travel Club lounge (New) as this will also give me the view of my boarding gate.
In Flight Experience
1.Seat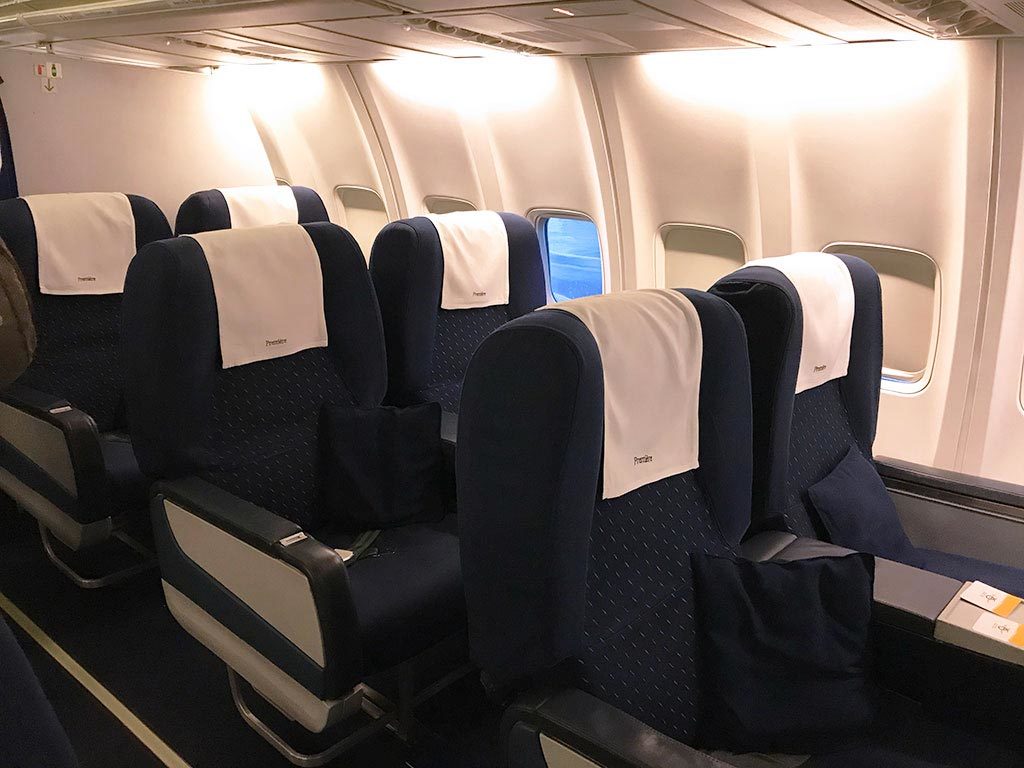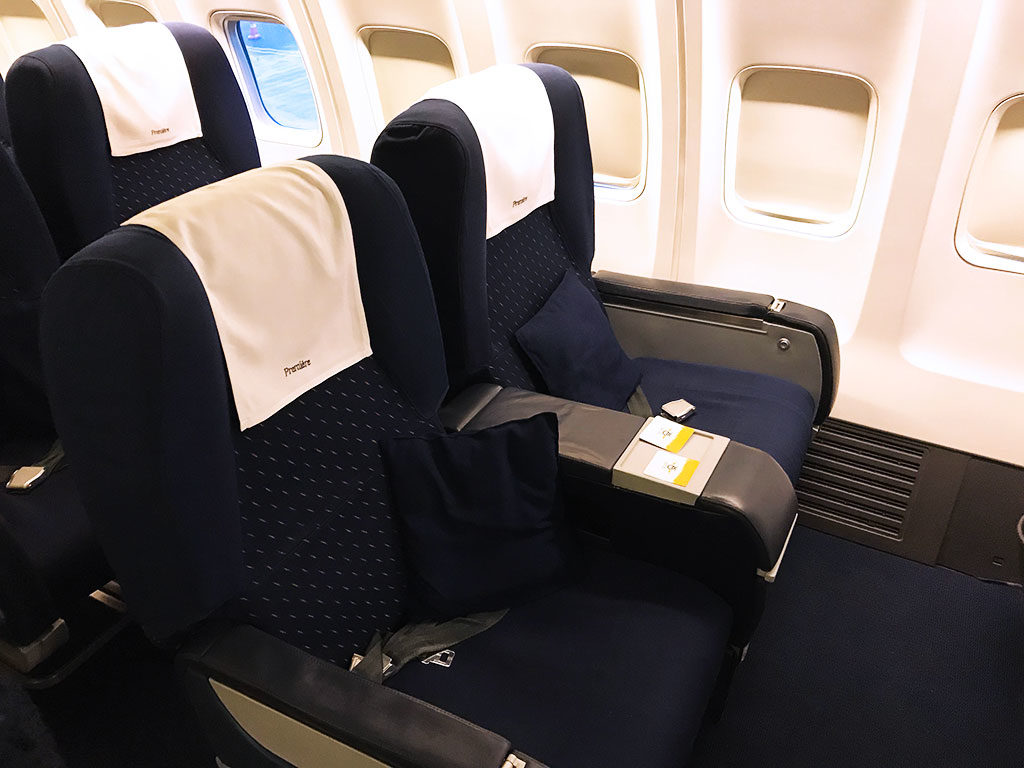 The seats on Jet Airways Business Class (domestic) are comfortable and there is nothing much to complain or praise.
Its not surprising that the business class cabin had occupancy of over ~60% during my trip. I guess this is the case of all flights flying in/out of Mumbai/Delhi.
2. Welcome Drink
I wish they had Watermelon & Coconut water to the options. Well, this is what they had for me: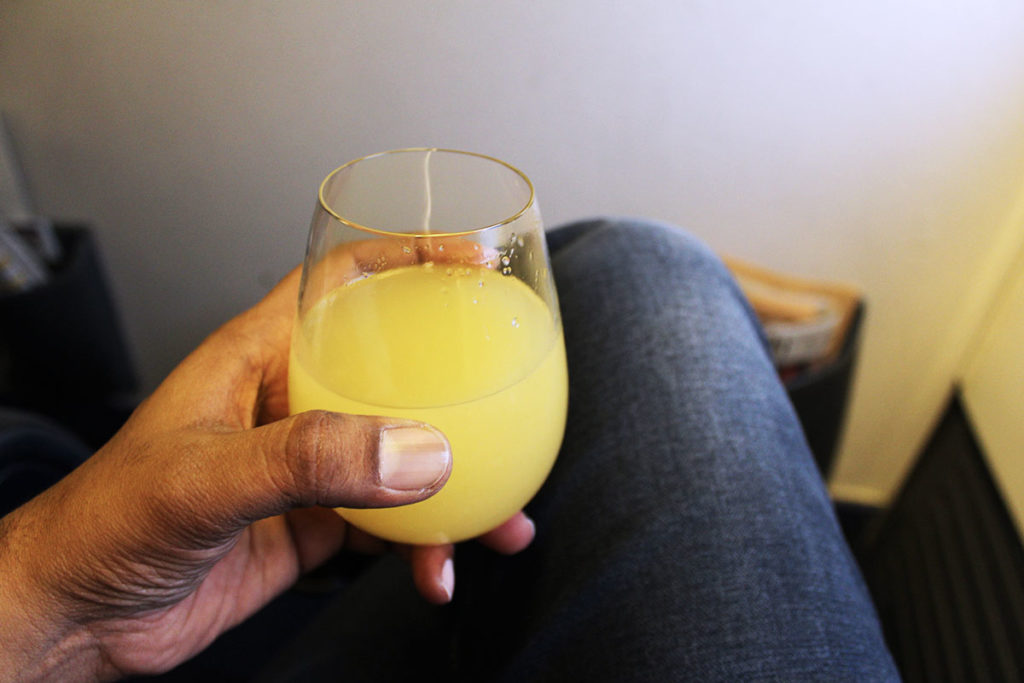 3. Food
The only option for non-Veg was Omlette with mushroom. I'm not a mushroom fan, so i'm not really happy with the food option. yet, it was all okay.
The Omlette "looks like" not so well baked, but the taste was actually pretty good!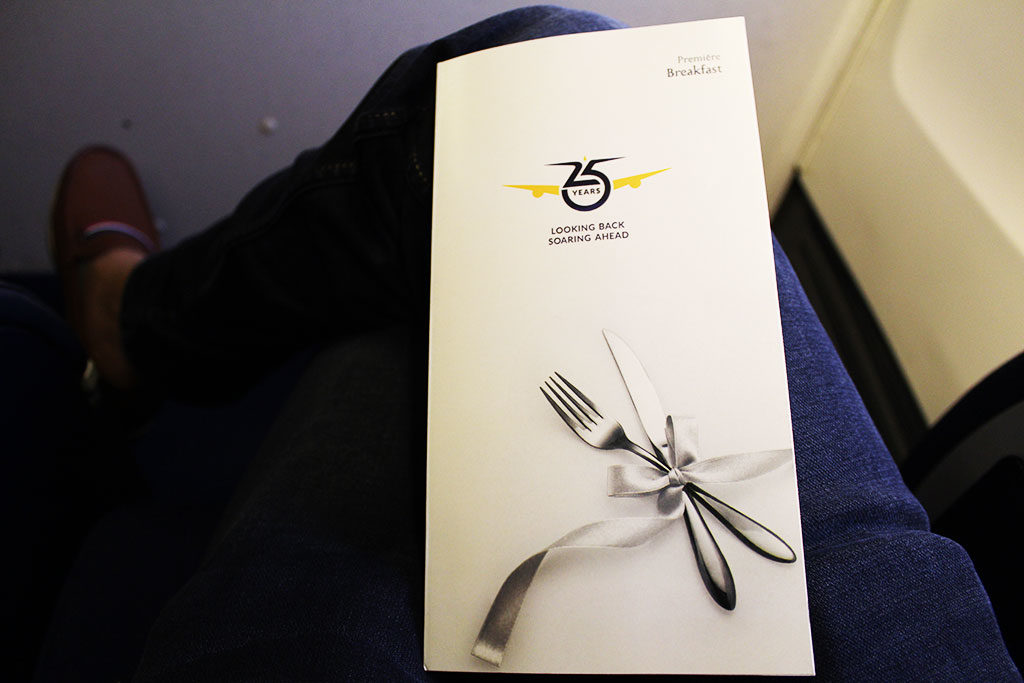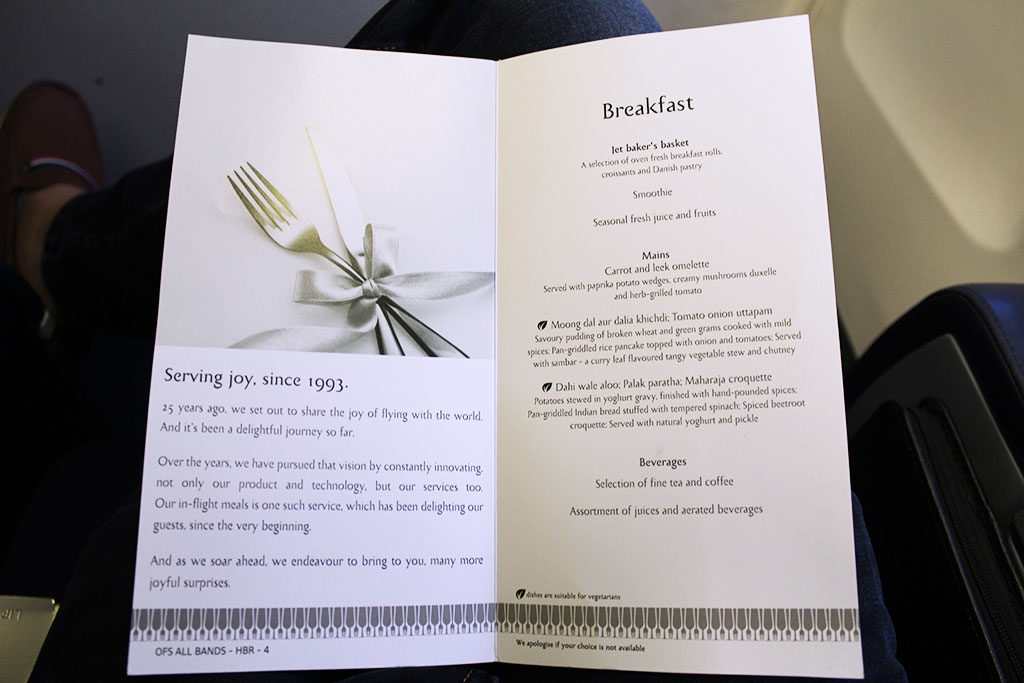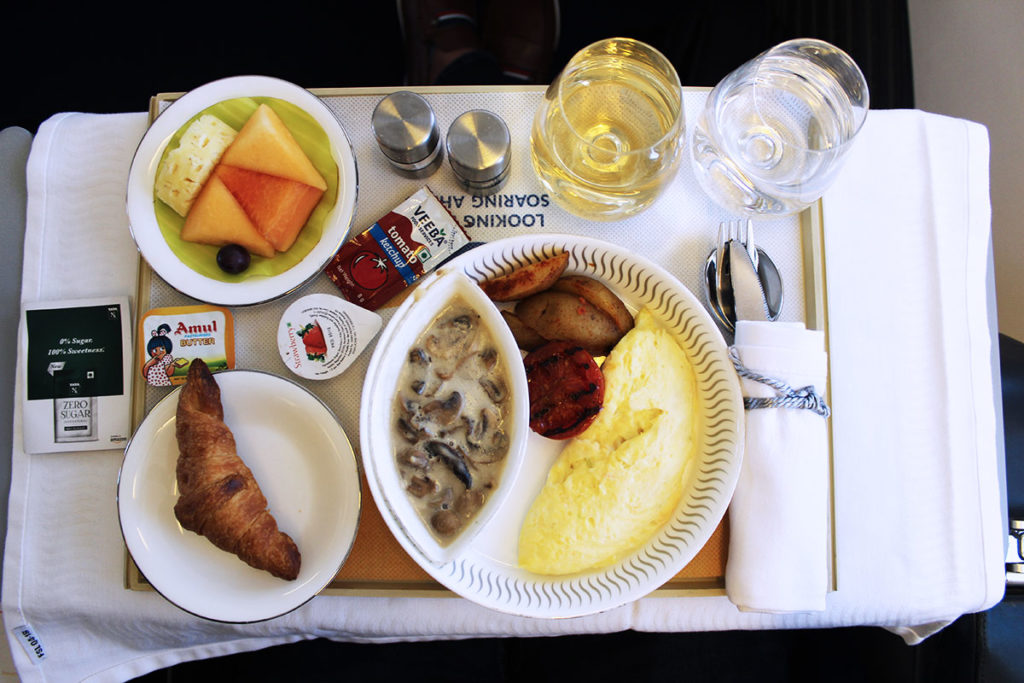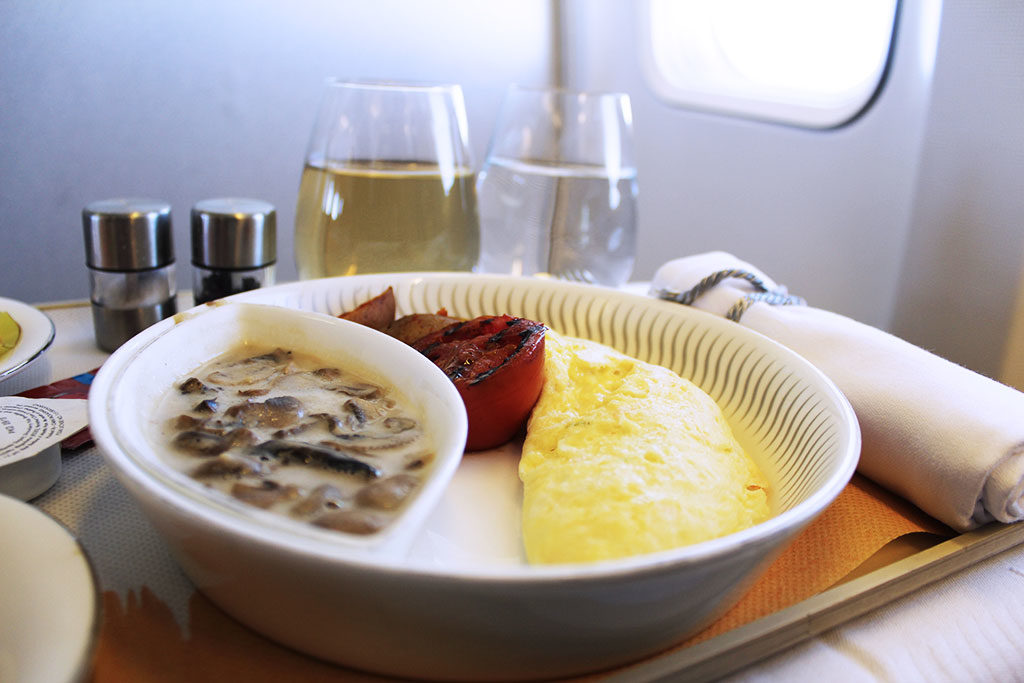 Bottomline
Despite the airline having tough times, Jet Airways continues to be one of the best airline around if you want to play the airmiles game.
I flew Jet biz in DEL-MAA too couple of months back and i can say overall that the domestic service is pretty good as you get what they promise, though you can't expect awesomeness!
Cardpext rating: 4/5 [yasr_overall_rating]
It would be pleasant if MAA Airport adds a dedicated fast track security lane and I wish Jet Airways issues a "premium" looking boarding pass soon. 🙂
Have you been on Jet Airways Business Class in recent times? Feel free to share your views in the comments below.