I've been waiting to fly Jet Airways International Business Class for almost a year. Initially I was planning to make it on MAA-SIN sector but then as I flew Air India Business Class on 787 Dreamliner as it was attractive and now it looks like Jet is no longer available in that route.
So I flew to Mumbai to experience this flight & the GVK Lounge. Here's my detailed experience on the recent Business Class flight that i took from Mumbai to Bangkok on Jet Airways Premiere.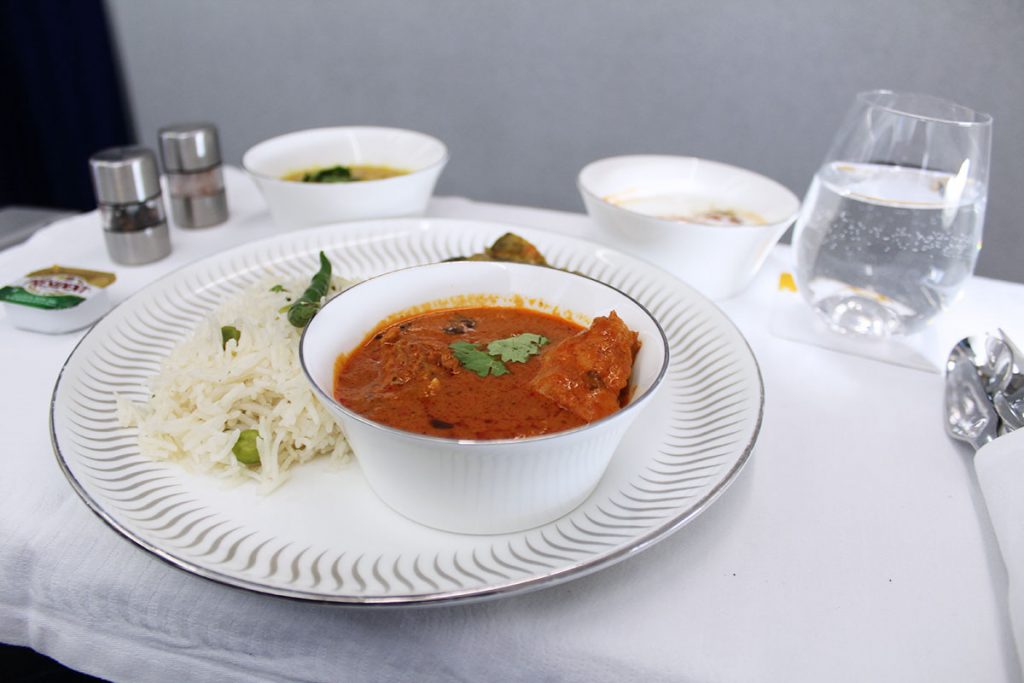 Introduction
The actual itinerary of this trip has two flights as below:
Mumbai (BOM) – Bangkok (BKK) (in this article)
So this review is about the Jet Airways International business class from Mumbai (BOM) to Bangkok (BKK). Here's all you need to know,
Total Cost: 60,000 JPMiles + 5000 INR (Taxes)
Tip: When you book two award tickets in single PNR, taxes are less compared to booking two separate award tickets.
Flight Info
Flight: Jet Airways 9W 60
Aircraft: Boeing 737
Route: Mumbai (BOM) – Bangkok (BKK)
Seat: 1F (Premiere / Business Class)
Revenue Ticket: ~36,000 INR
Occupancy: 2 Adults
Paid: 45,000 JPMiles + Taxes (for this sector)
So technically, this is not a wise redemption option as I get value of about ~75 Ps per JPMile, but I got a targeted offer which will give me bonus JPMiles on the booking. So I was OKAY with it.

Ground Experience
1. Dedicated Check-in
As always, Business Class passengers can access dedicated check-in counter but as I'm on Domestic -> International transit at Mumbai Airport, this sadly doesn't apply to me.
I got my boarding pass while checking-in my connecting flight, which I wrote about here Jet Airways Business Class Review (MAA-BOM)
You could save: 25 Mins
2. Fast Track Security Lane
Mumbai airport has a fast-track security lane for Business Class passengers, but again, this too didn't apply to me as I'm on transit. However, as there was no transit queue, I passed security elegantly like a cat walk.
You could save: 15 Mins
3. Fast Track Immigration
As soon as I cleared security, there was a separate Immigration lane for Business Class passengers; so I used it. No one was there as I cleared it in a minute or two.
Saved: 25 Mins
Ideally, I cleared both security & immigration in under 5 mins. Sense of satisfaction for redeeming lots of JPMiles 🙂
4. Lounge Access
Jet Airways Business Class passengers are allowed to access the GVK lounge (East Wing). Its one of the beautiful airport lounges in the world and here's my full review of the lounge: GVK Lounge East Wing, Mumbai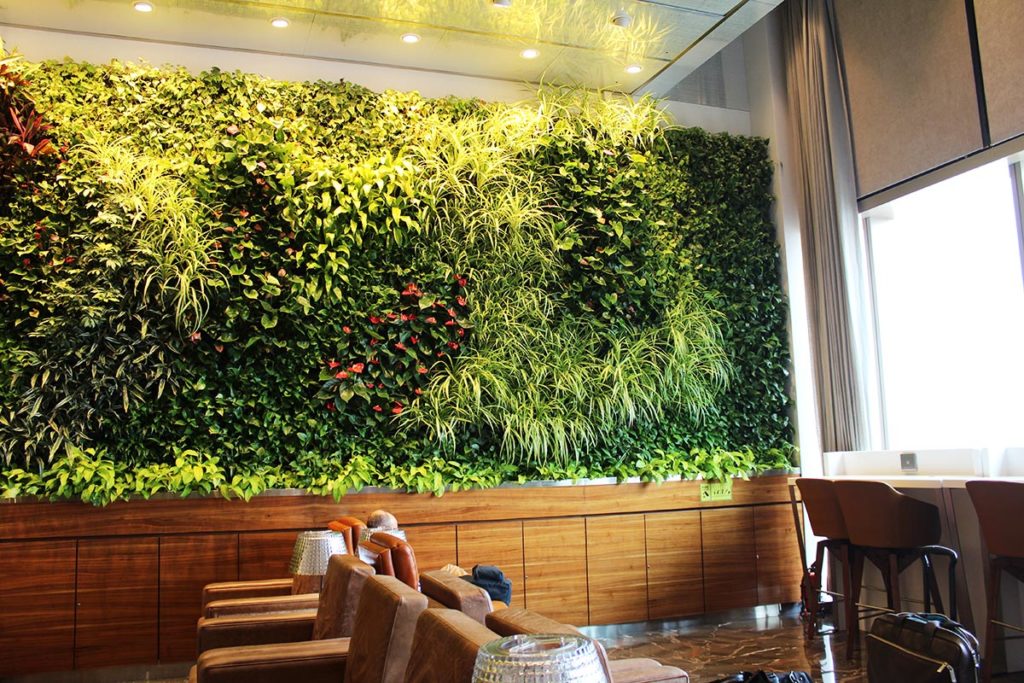 In Flight Experience
1. The Seat
The leather seats on Jet Airways Business Class (International) were soft and comfortable. Given the age of the product, there is nothing much to complain or praise.
And the good news is, there were only 2 souls in the entire business class cabin. This was surprising to me as I was expecting higher occupancy. Okay, so maybe this means Mumbaikers have no business to deal with in Bangkok.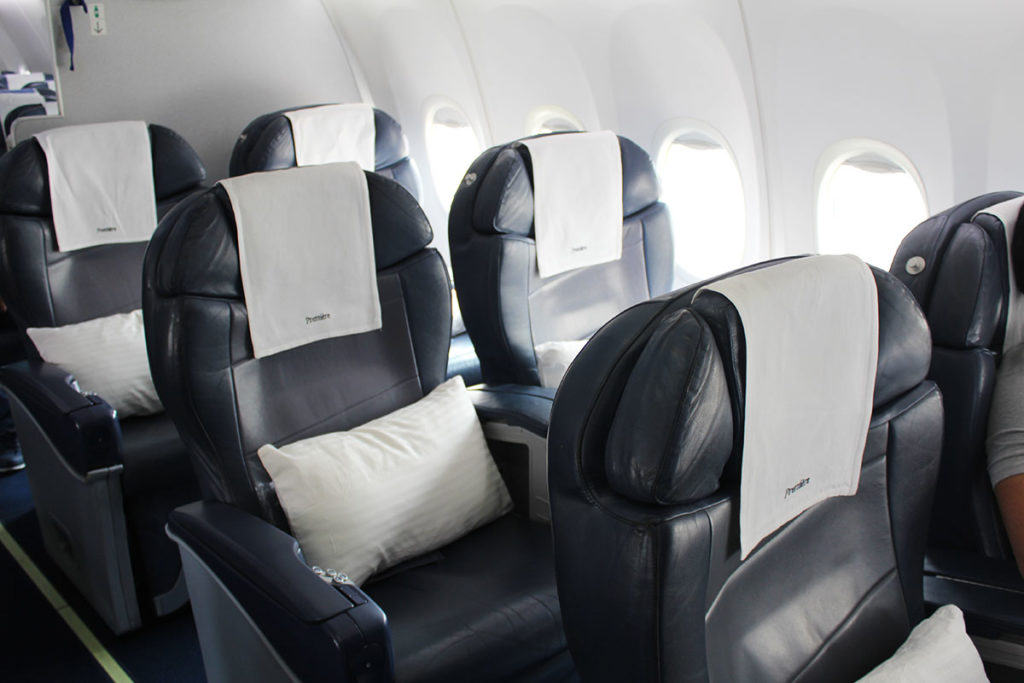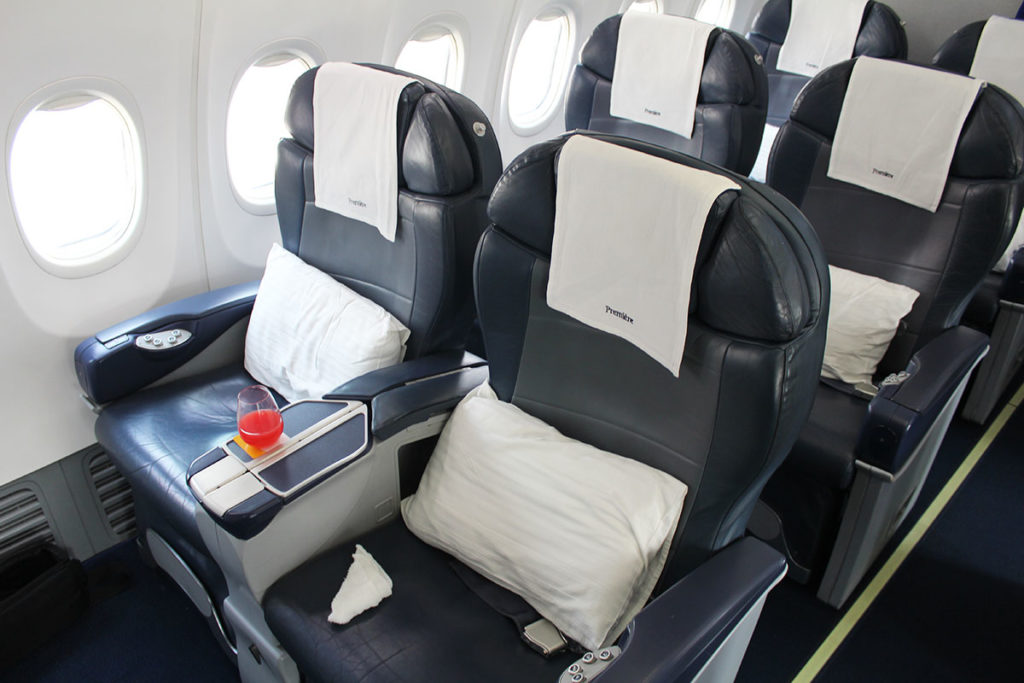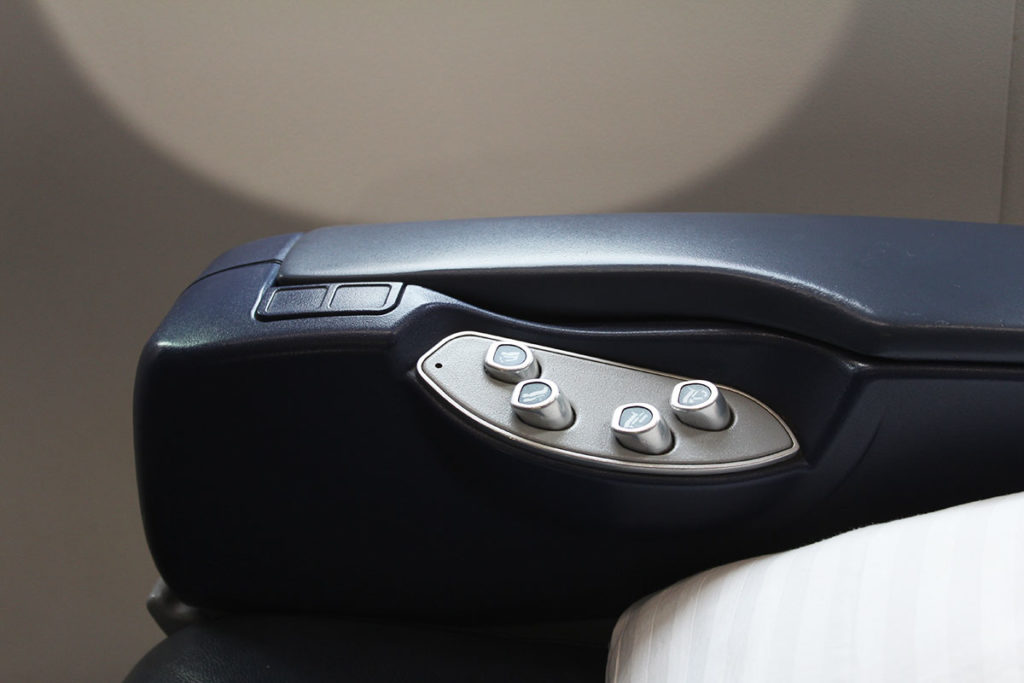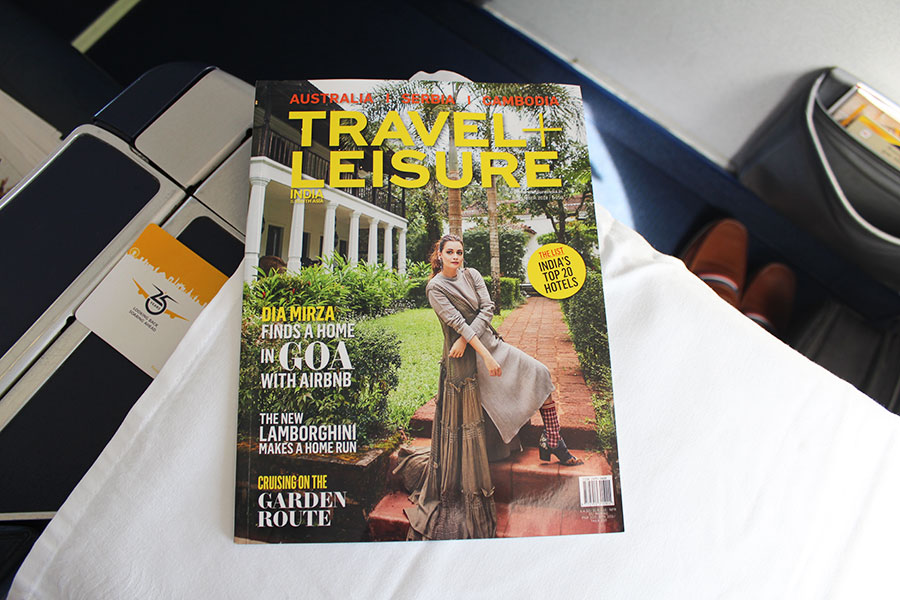 2. Welcome Drink
There came my favourite watermelon juice. Then came the cold towel, magazines, newspapers & the dining menu.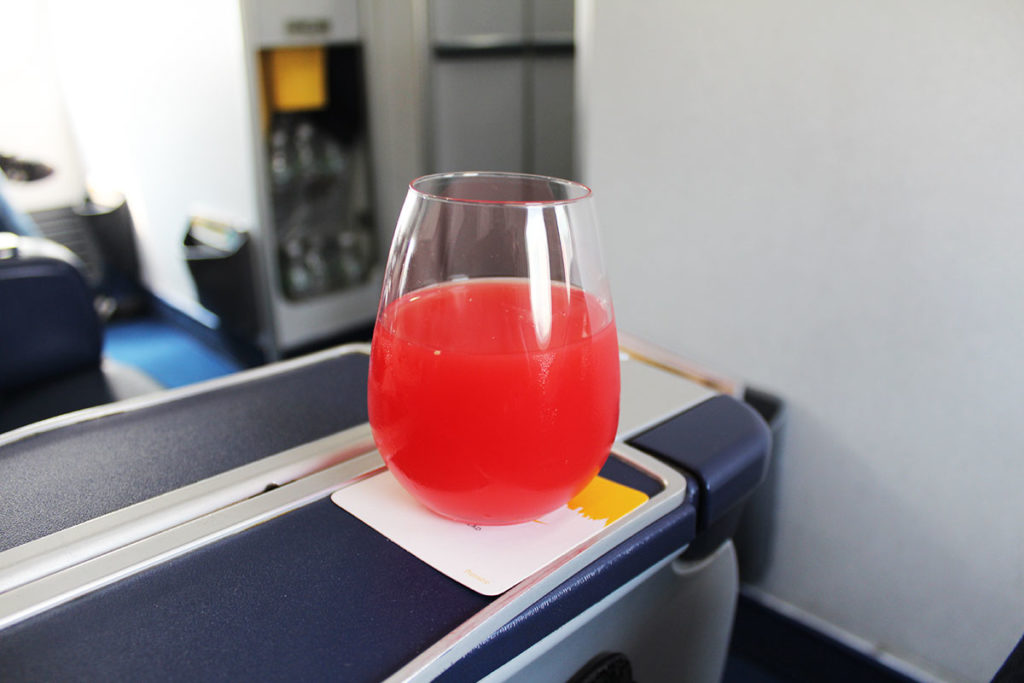 3. Champagne
Shortly after boarding came snack time. While I can choose from a set of alcoholic beverages, I decided to sample a Champagne.
The flight attendant came up with my order and helped me in sampling it with some snacks.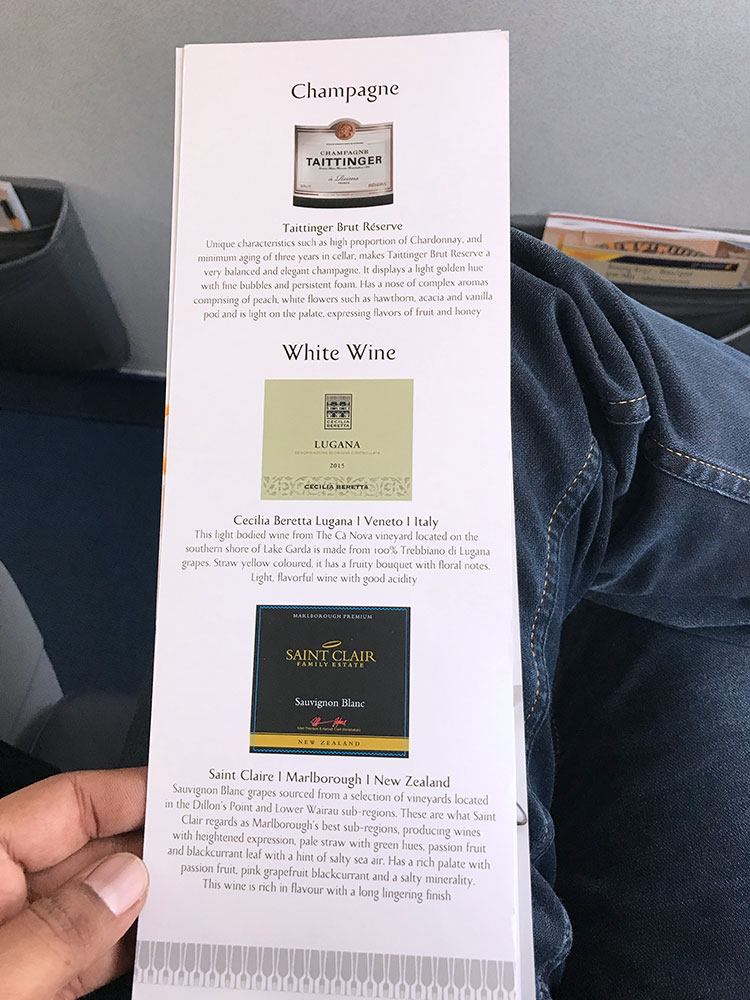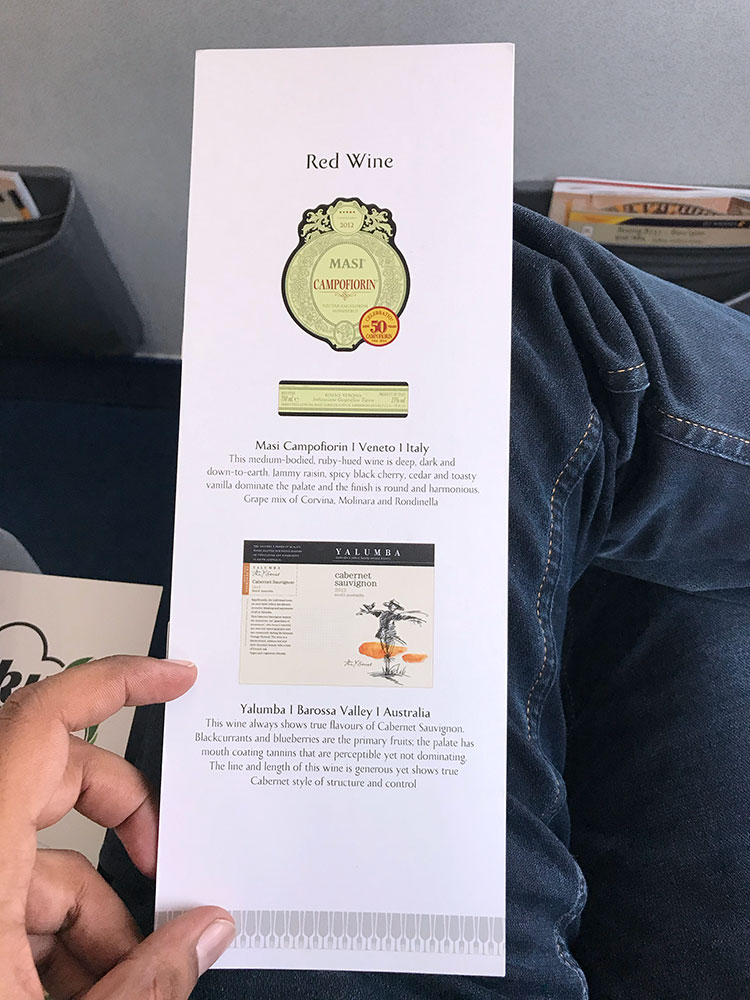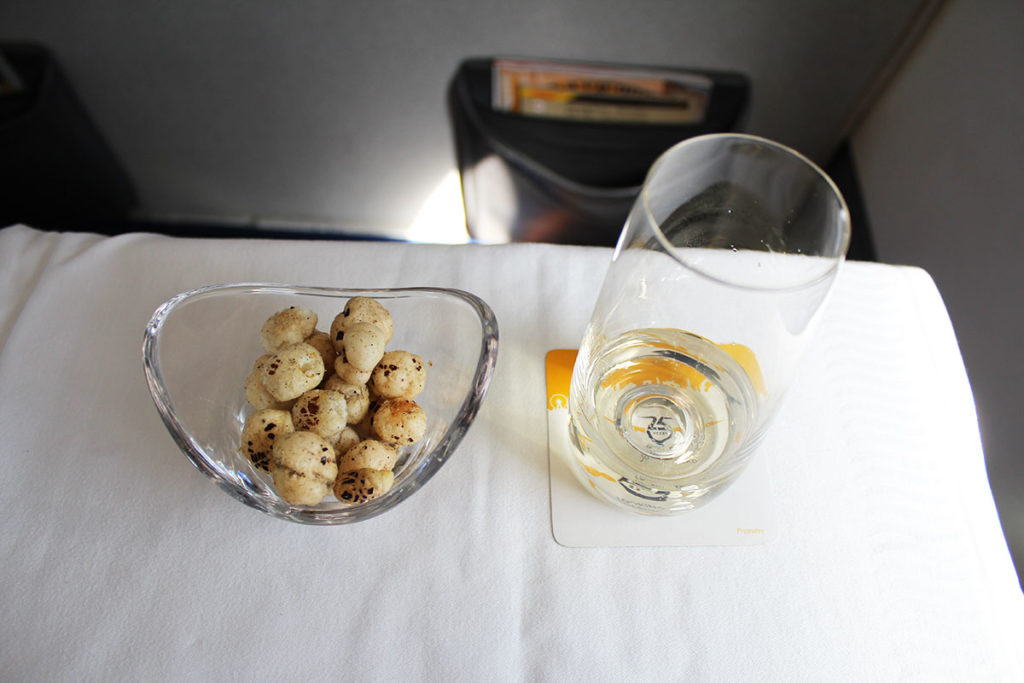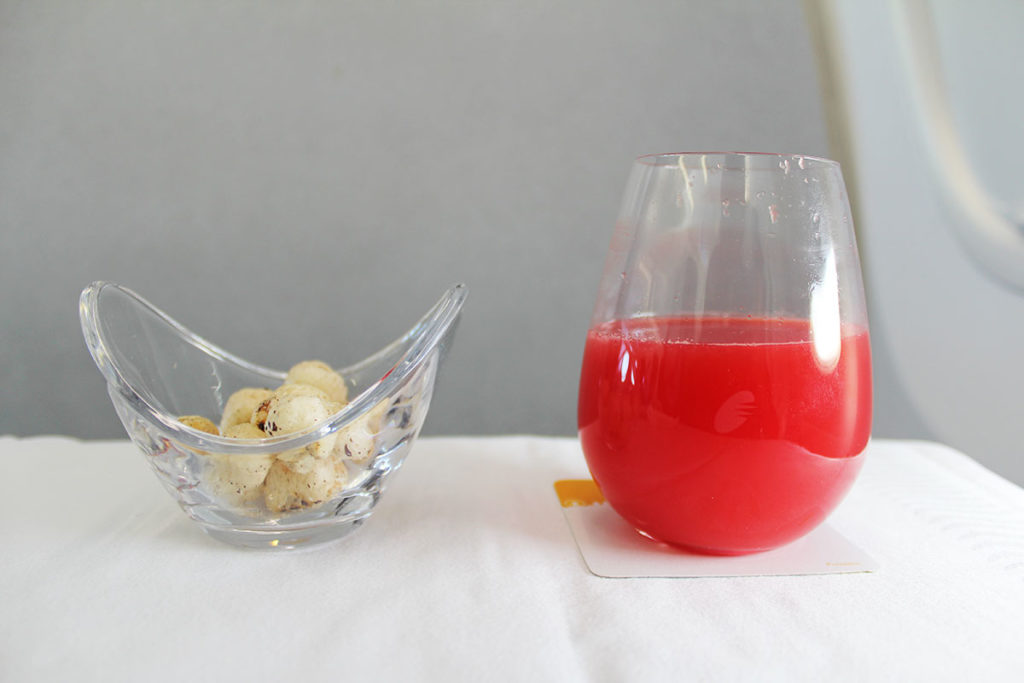 Snack time went for about an hour and then they started serving multi-course meals.

4. Food
I went with South Indian Non-Veg option and here's what all you could expect as a part of the meal,
Soup
Vegetable Salad
Main Course
Dessert
Soup: I didn't expect a bowl of soup and while looking at the size of the bowl, I was like, "OMG, this is too much". Well, once the first spoonful went down my throat, I was like "Uhmmm!!! Give me more!!!" 😀
Its one of the tastiest soup I've had in my life.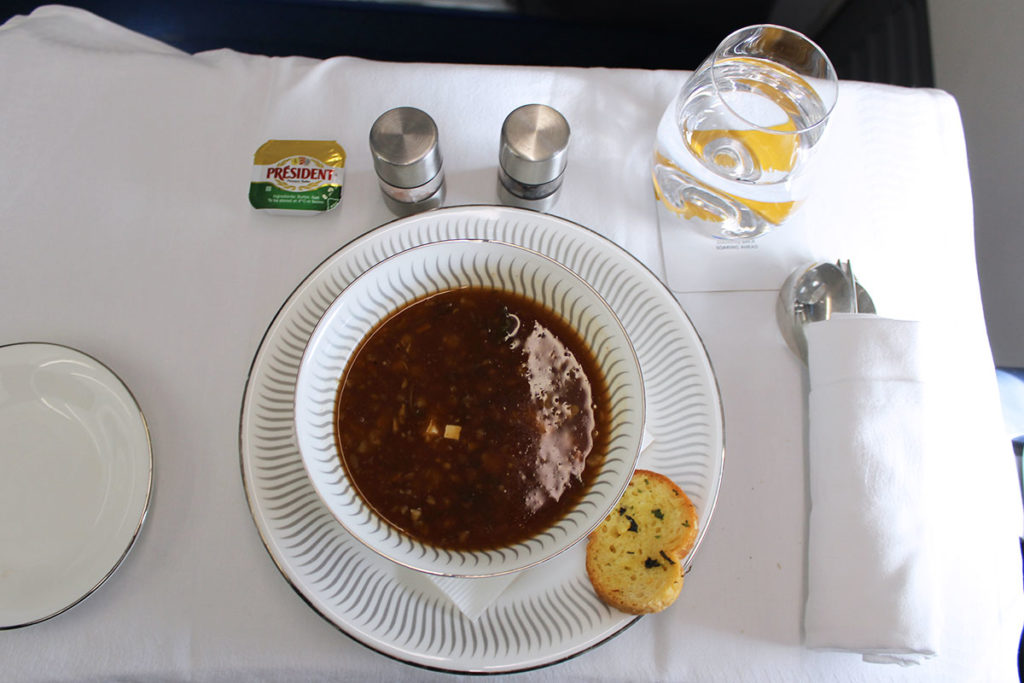 Salad: After the soup was all gone, there went the colourful salad. To my surprise, even the vegetables tasted so heavenly. The trick is in the salad dressing as always. The right ingredients were added to bring out all the beauty of the dish.
Even after I've stayed in good set of 5 star hotels, I've never had such a good salad. This was so far the BEST salad.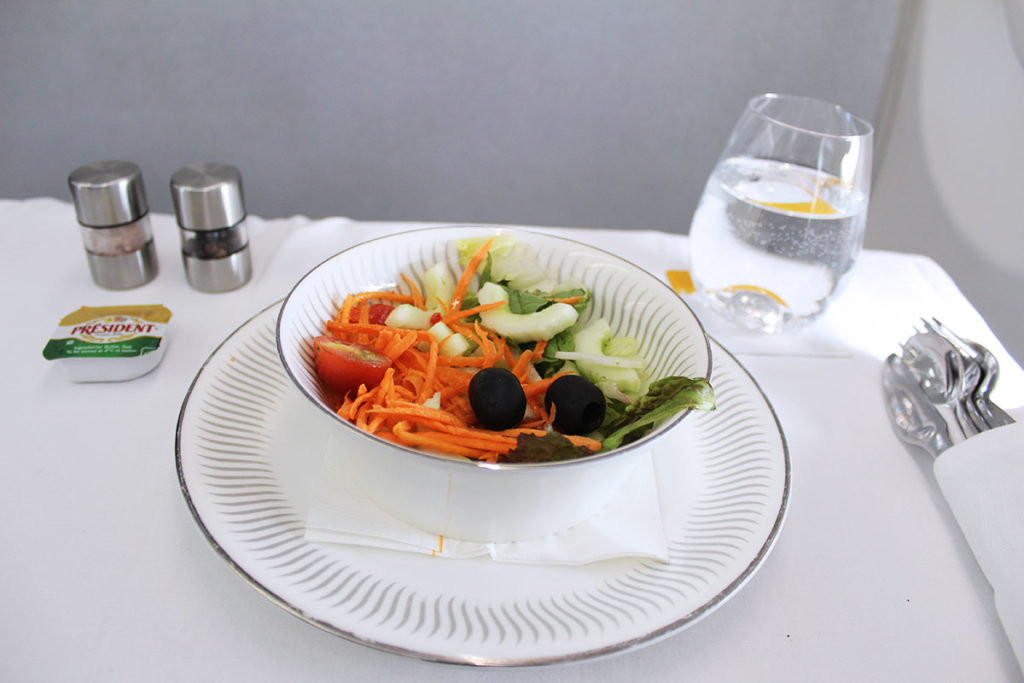 Main Course: This was the typical South Indian rice and chicken curry. I always have the feeling that Jetairways is especially good at making chicken curry as they have never disappointed me so far on multiple domestic business class flights.
Dessert: Just a piece of cake, nothing outstanding. It was a nice touch of sweet to finish things off with the meal.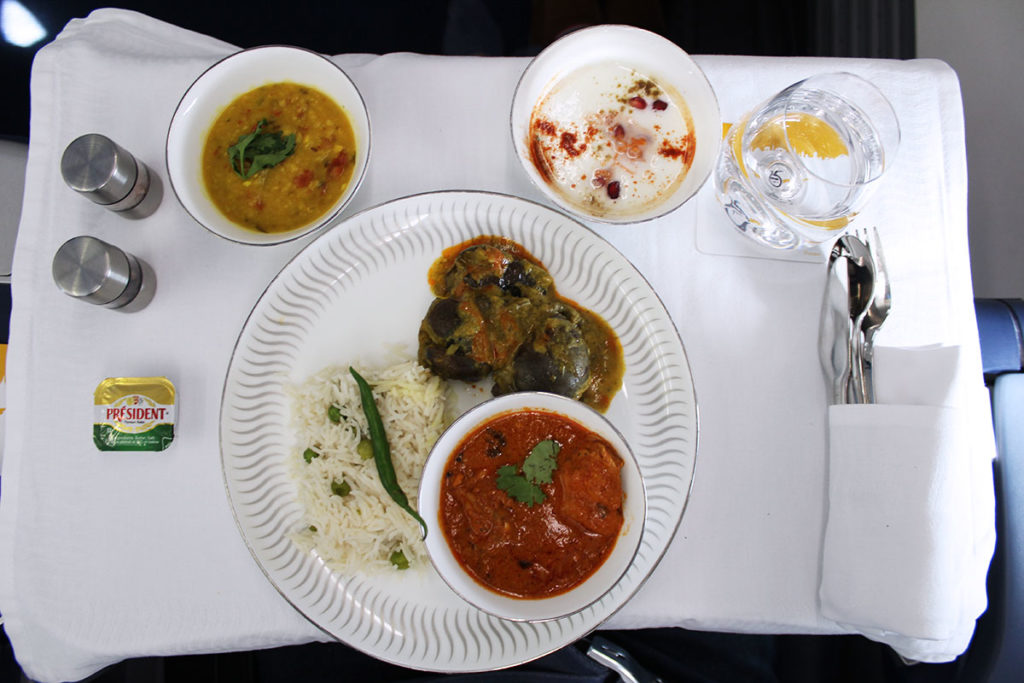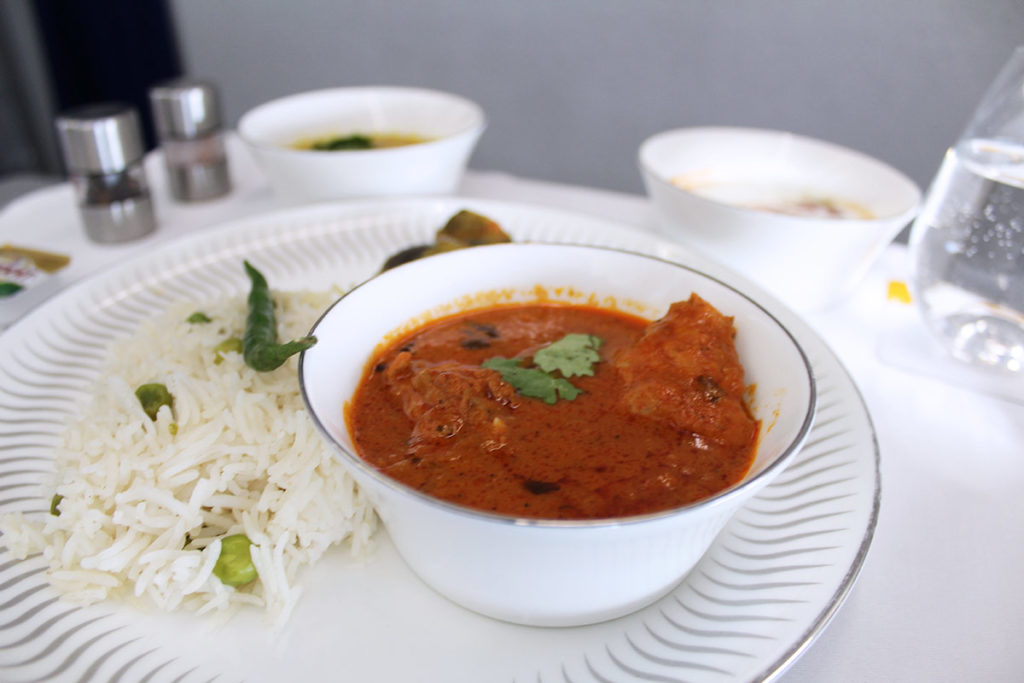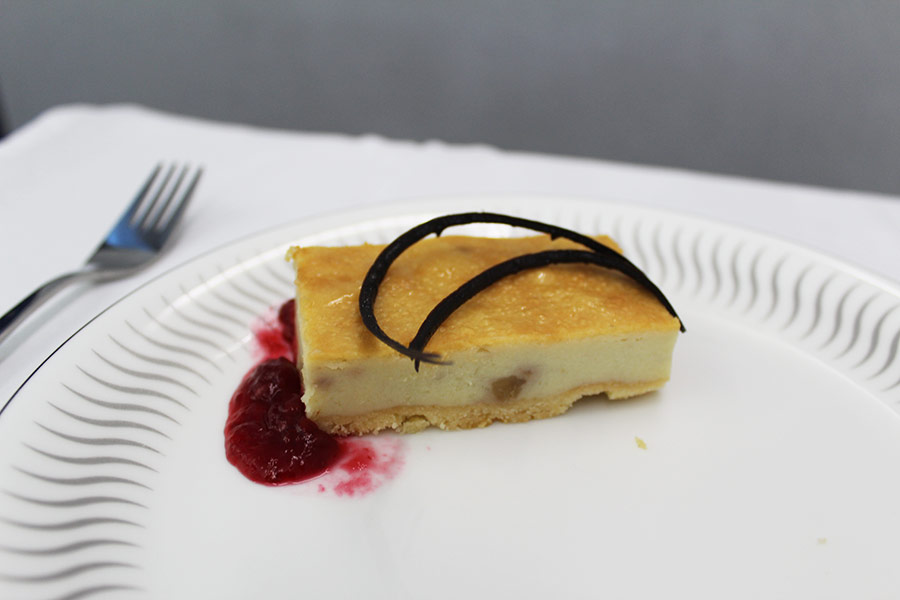 In Flight Entertainment
As you may know, JetAirways has In-flight entertainment service called Jetscreen. I was in no mood to explore movies & TV series, instead, I used it to track the flight stats.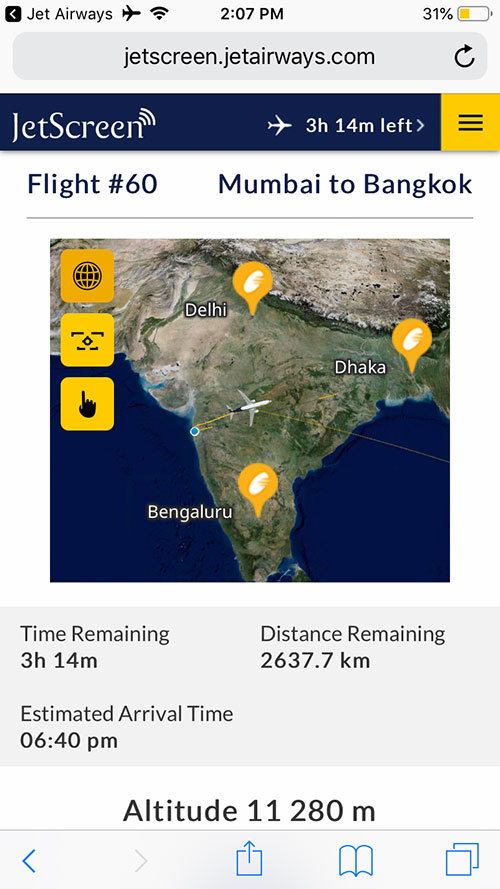 Fast Track Immigration (Arrival)
Once we started descending, Business Class passengers were given the departure card for entry into Thailand and also this "Premium Lane" pass which gives you access to fast-track immigration on arrival.

Saved: 20 Mins
While this saved me from a small crowd, I was stuck in a huge queue before that at Visa on Arrival counter as the inflow of passengers (esp. Chinese) were too much due to Visa fee waiver program (Dec 2018 – Jan 2019) during my visit.
It took me about 1 hr there even after spending 200 THB for fast track here to skip the queue (50% skip kind of). Sadly the airport do not have a system to fast-track business class passengers. Such a shame!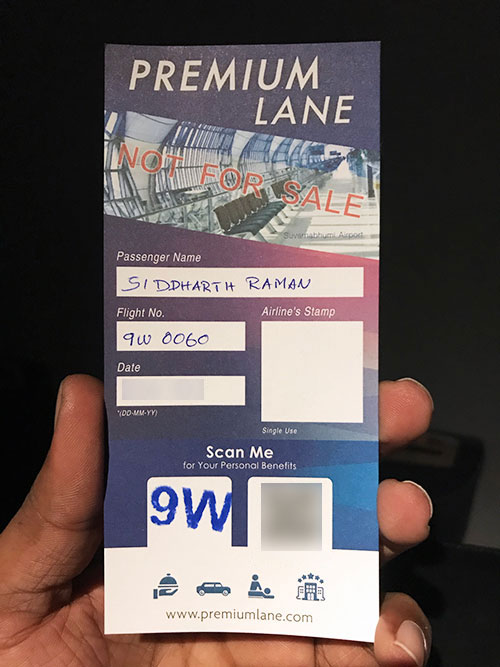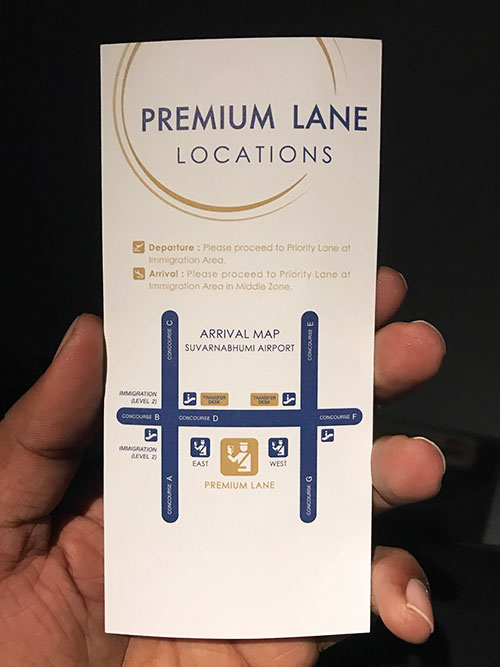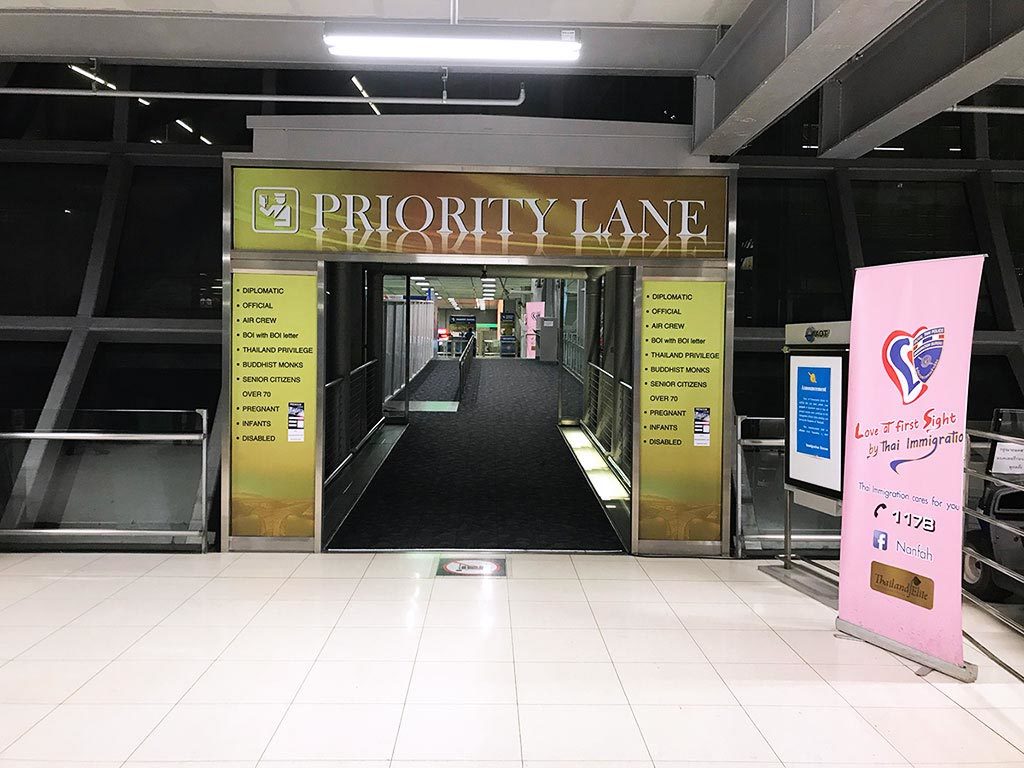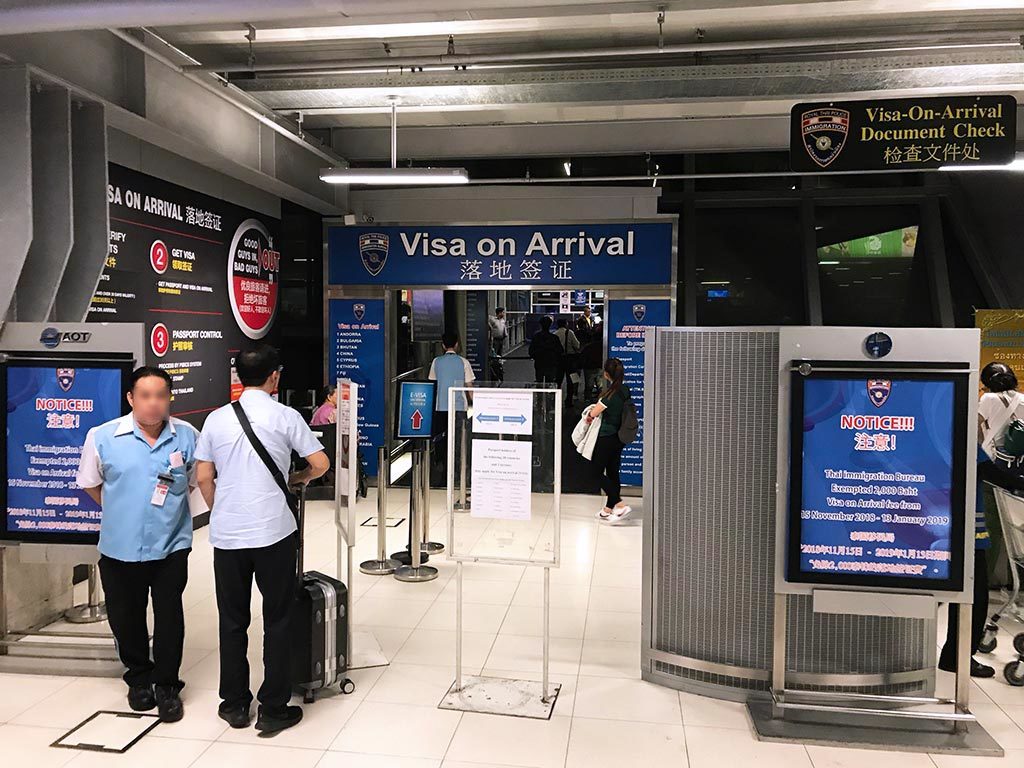 And yeah, the baggage would have arrived early, but well, it was me who arrived at the baggage counter after an hour or so 😛
Cardexpert Review: 4/5 [yasr_overall_rating]
Bottomline
Overall, I would say this Jet Airways Business Class experience in the international route was quite a good one. Their tasty food and attentive service made a lot of difference even with their old aircraft/seat configuration.
Hope to try their wide body aircrafts sometime soon. Any route suggestions?
Flying Business Class in International sector on a relatively longer flight is a pleasure and Jet Airways is the easiest airline if you want to experience one. Your spends on their co-branded credit cards like Amex Jet Airways credit card can take you there faster.
Have you been on Jetairways Business Class in international sector or, maybe planning to make that happen some day? Feel free to share your thoughts in the comments below.