There are two GVK lounges in the Terminal 2 – International departures: East Wing & West Wing. Based on the airline you fly, you either get access to West or East wing. Here we're exploring the GVK East Wing Lounge.
While East wing has only Business Class section, West wing also includes a separate section for First Class passengers. You can access these lounges if you fly Business/First Class or based on the airline status.
Note: Jet Airways has recently revoked access to this lounge for Plat members.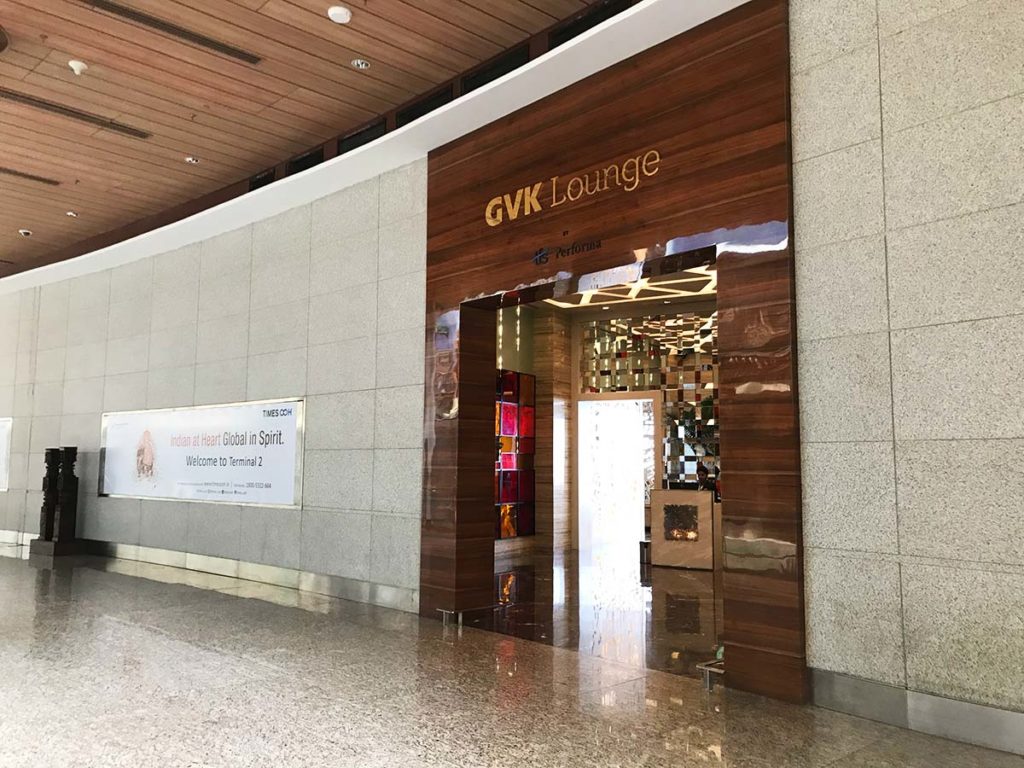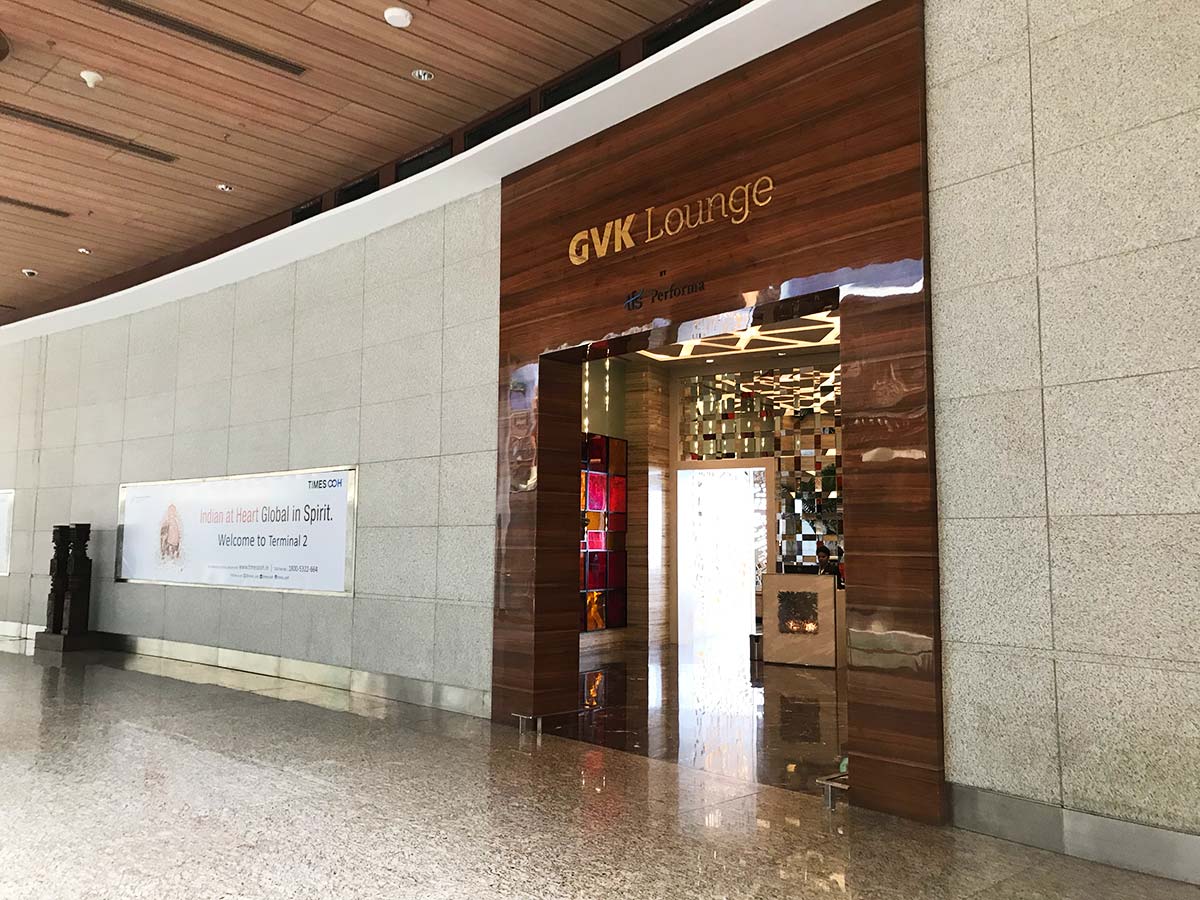 Check-in
As I got into the terminal through Domestic->International transit, I did not have the opportunity to get the lounge invitation. However, as Business Class passengers do have access, I just showed my Jet Airways Business Class boarding pass.
The lady at the reception tried to call someone to check if I'm eligible. After few mins of verifying, she let me in finally. However, she said that its not allowed for "upgraded" passengers.
While I'm not sure why it is so, maybe I think they meant those who got complimentary upgrade.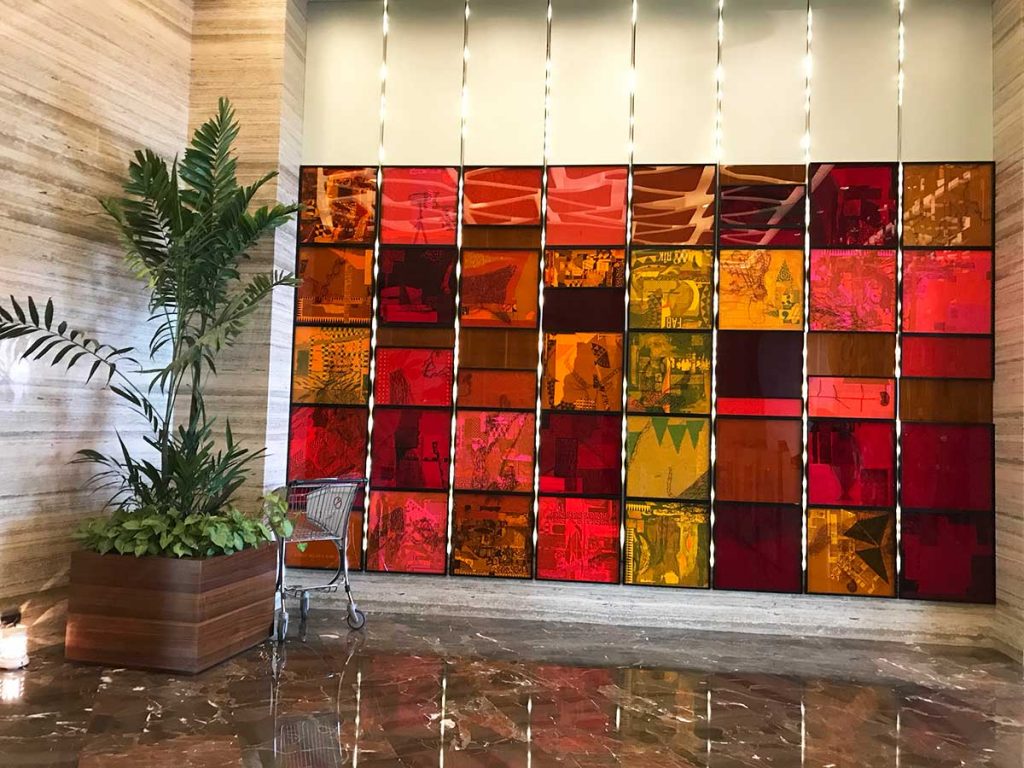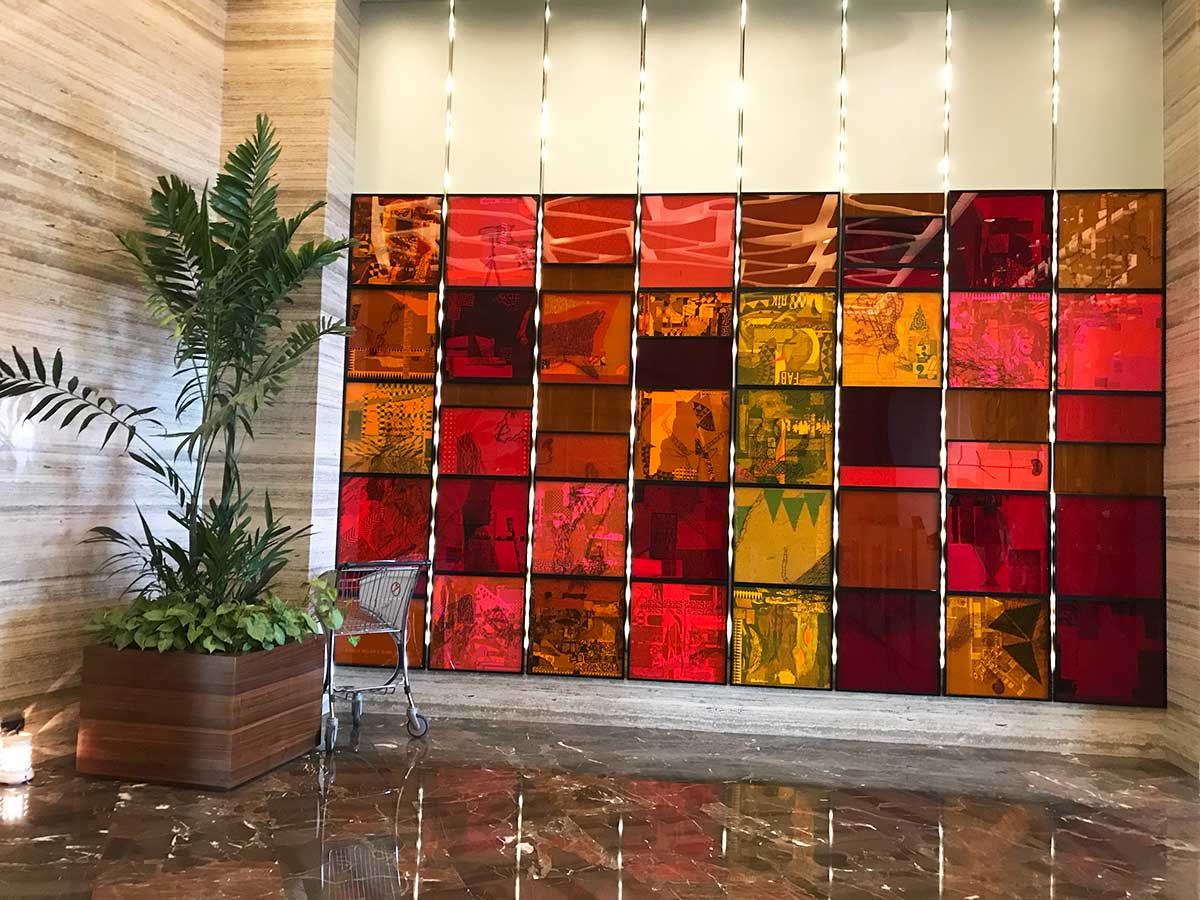 Seating & Interiors
The lounge is very big – bigger than the GVK Lounge at domestic departures with variety of seating, ranging from lounge area of different designs, bar area, then comes the dining area where the Buffett is served.
You could find high stools overlooking tarmac, lounge chairs of different designs spread across the lounge.
The lounge is kind of big rectangle split into parts with designer walls, giving more privacy to the passengers. Lets have a look at the pics now,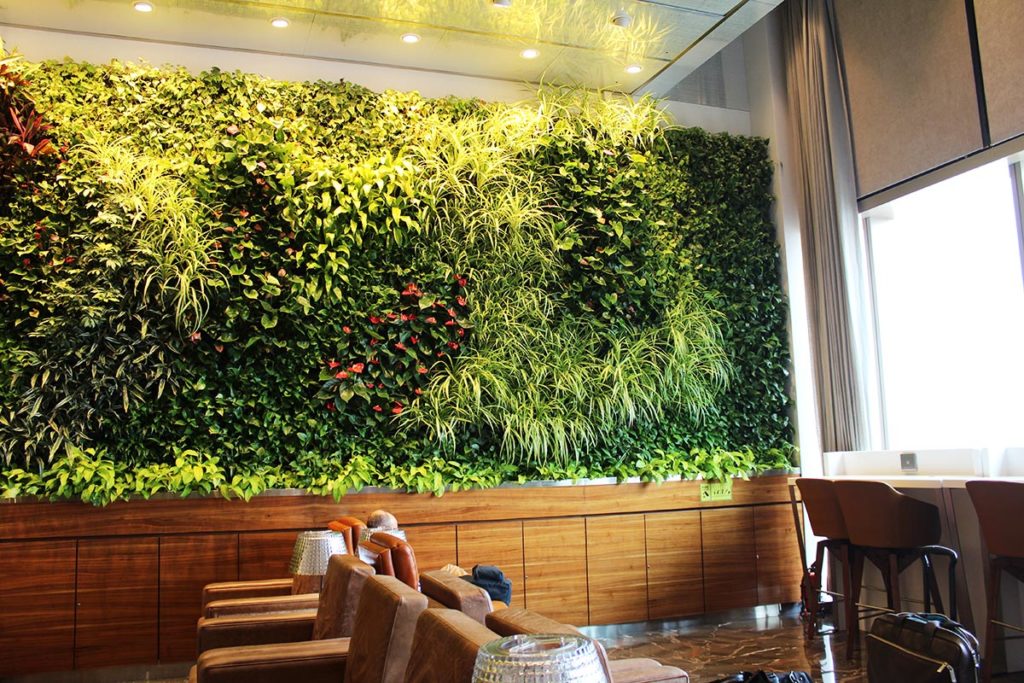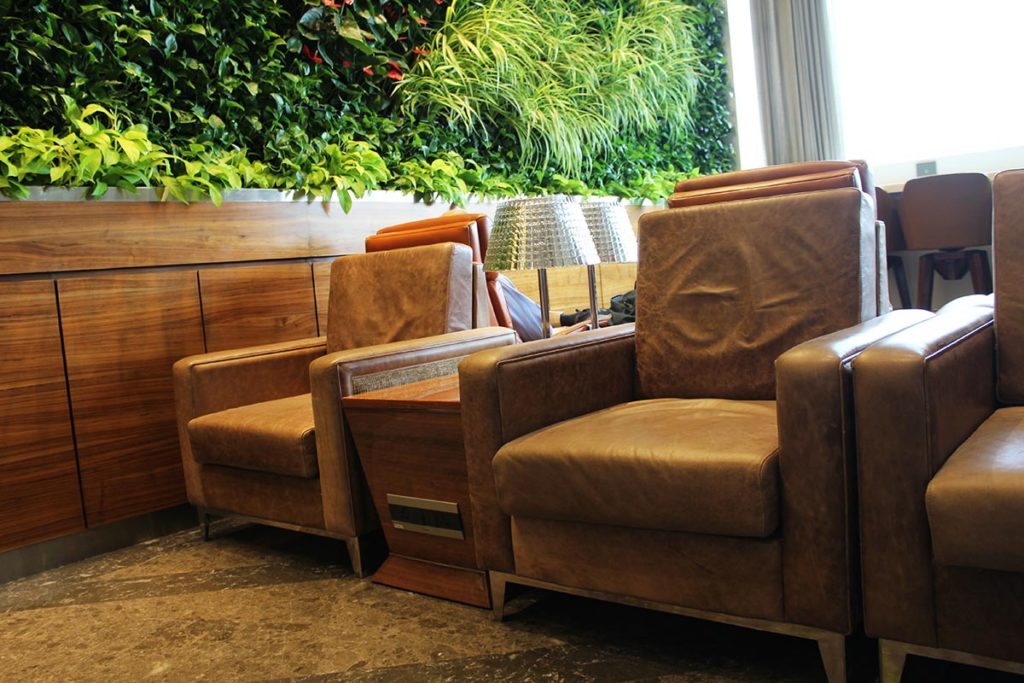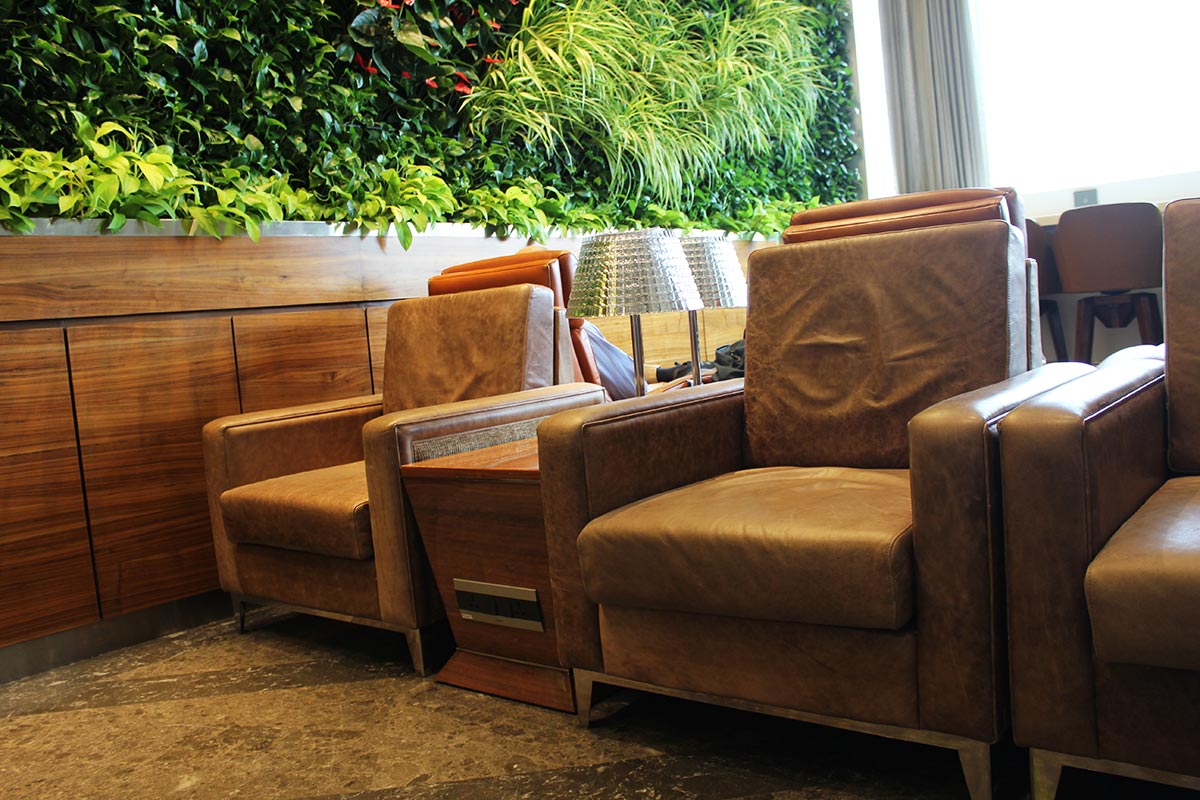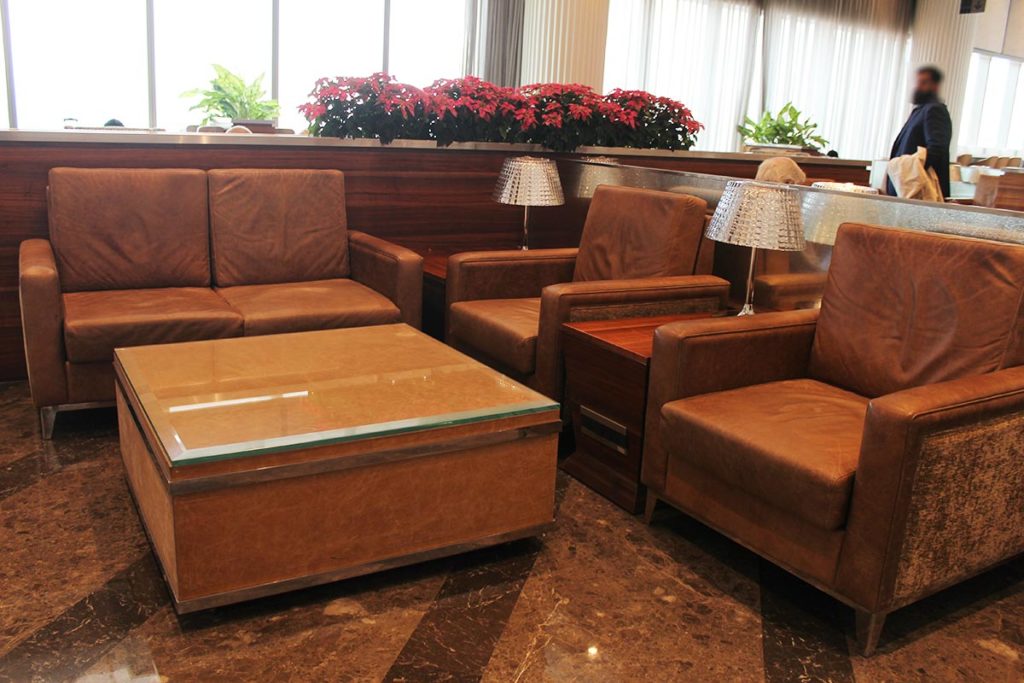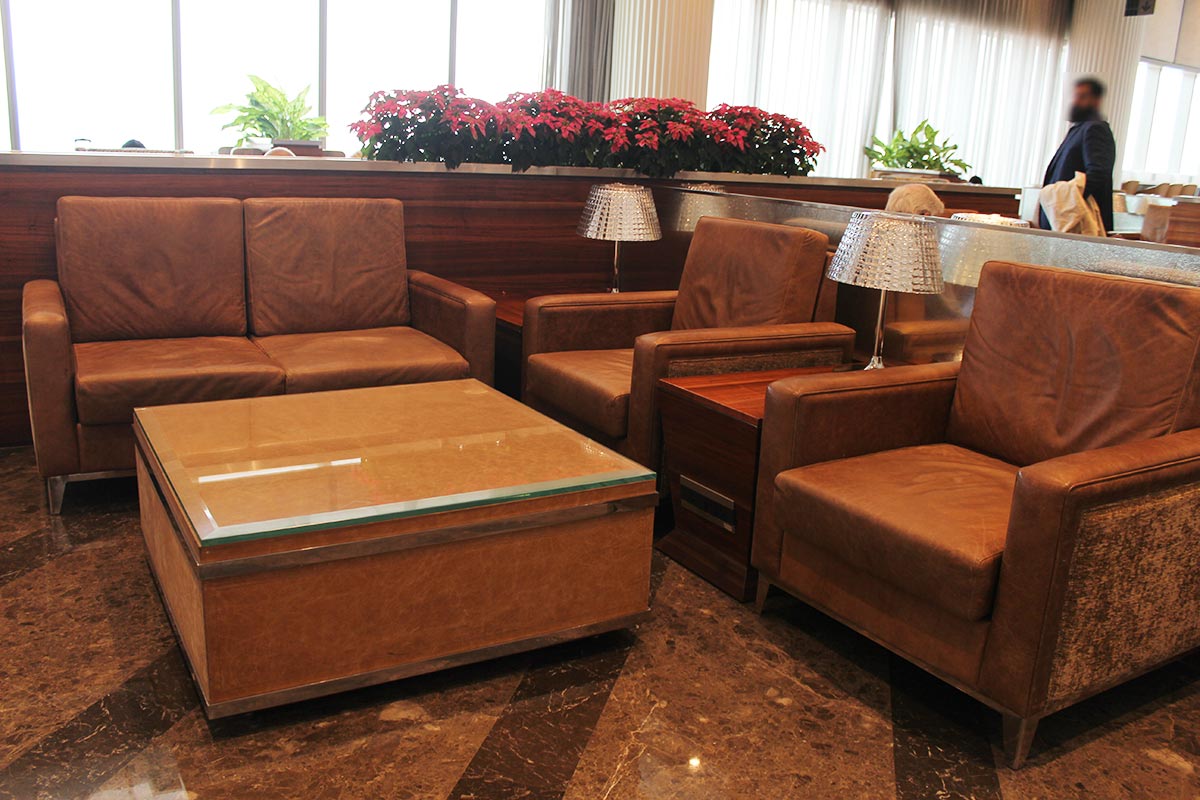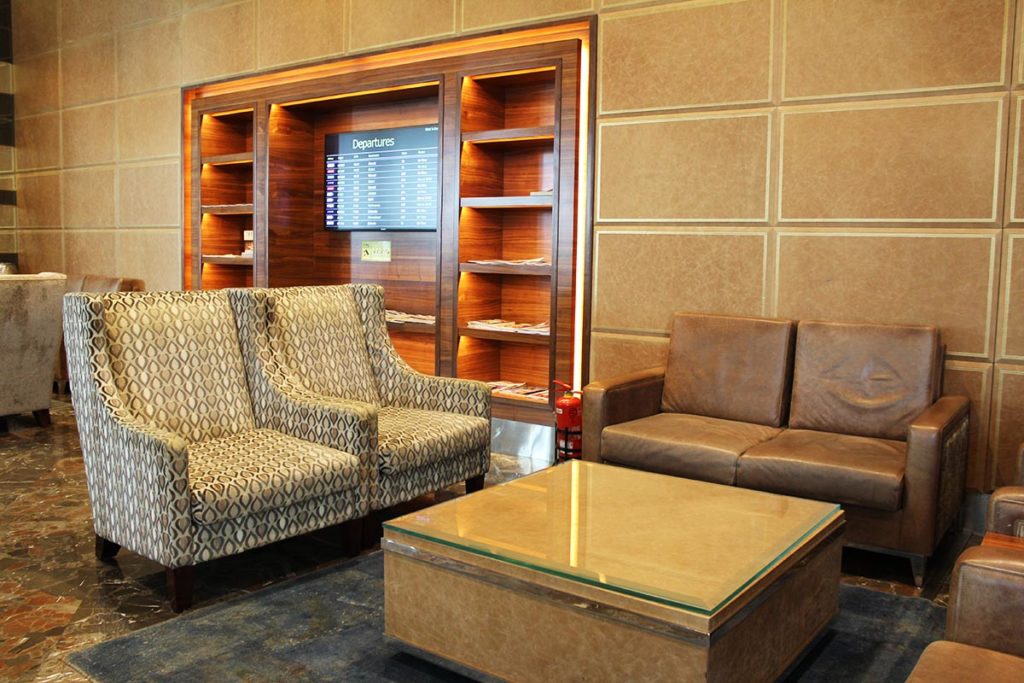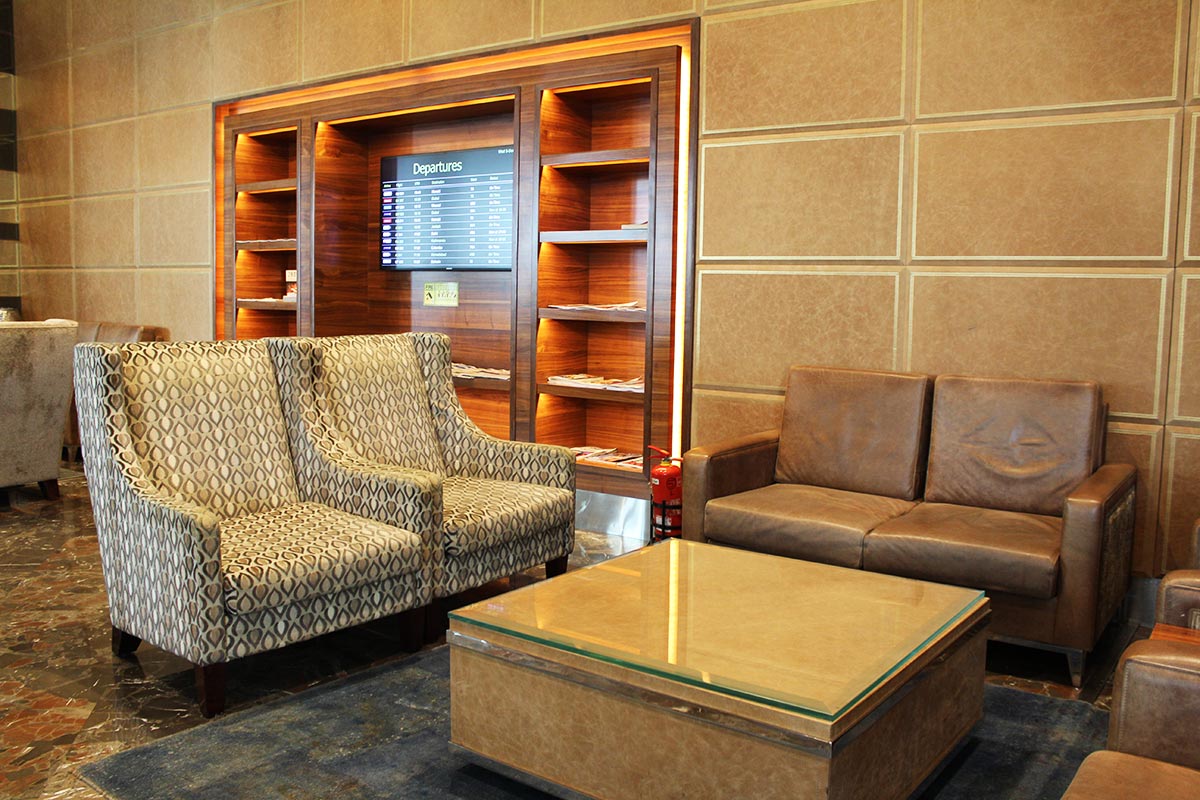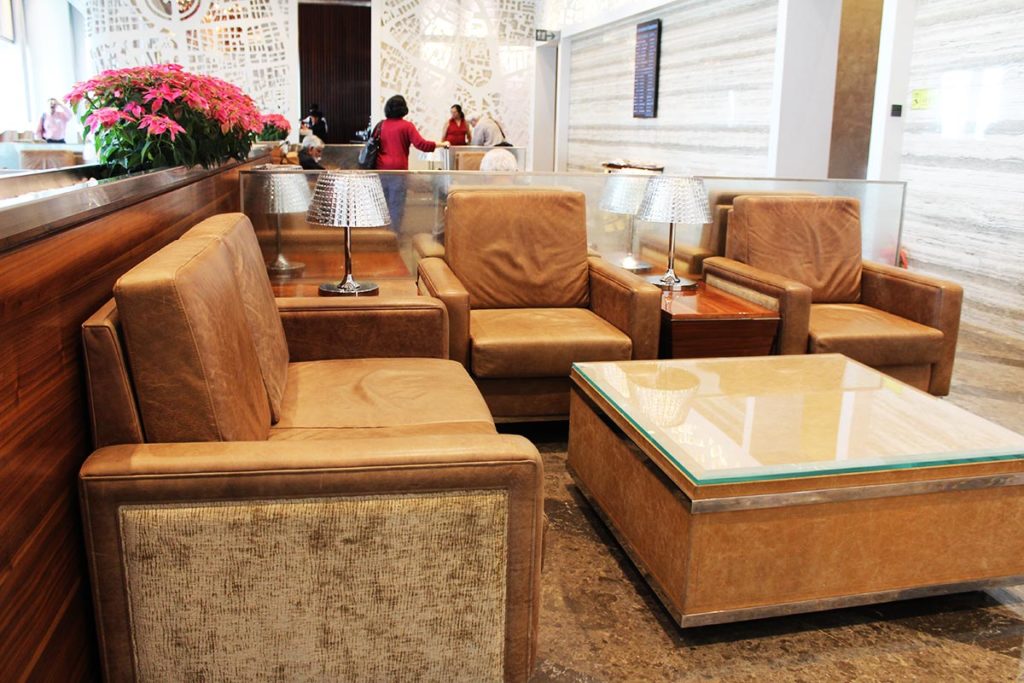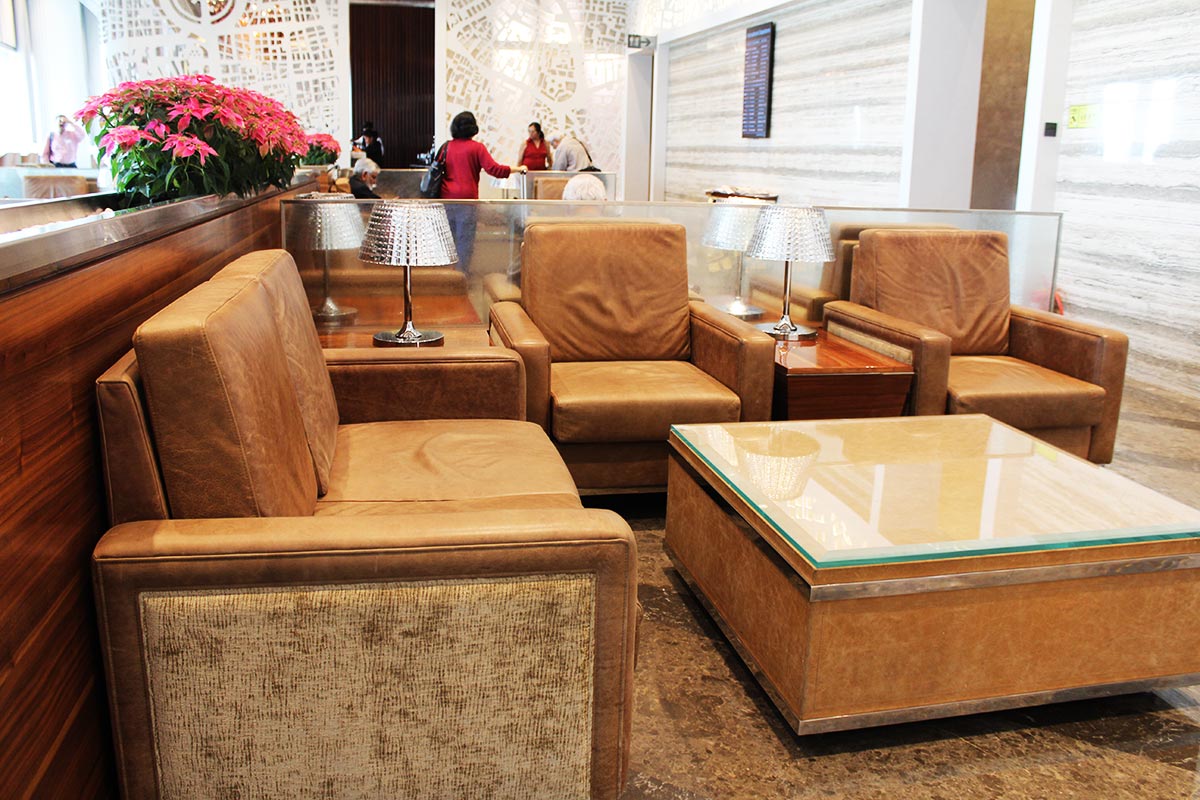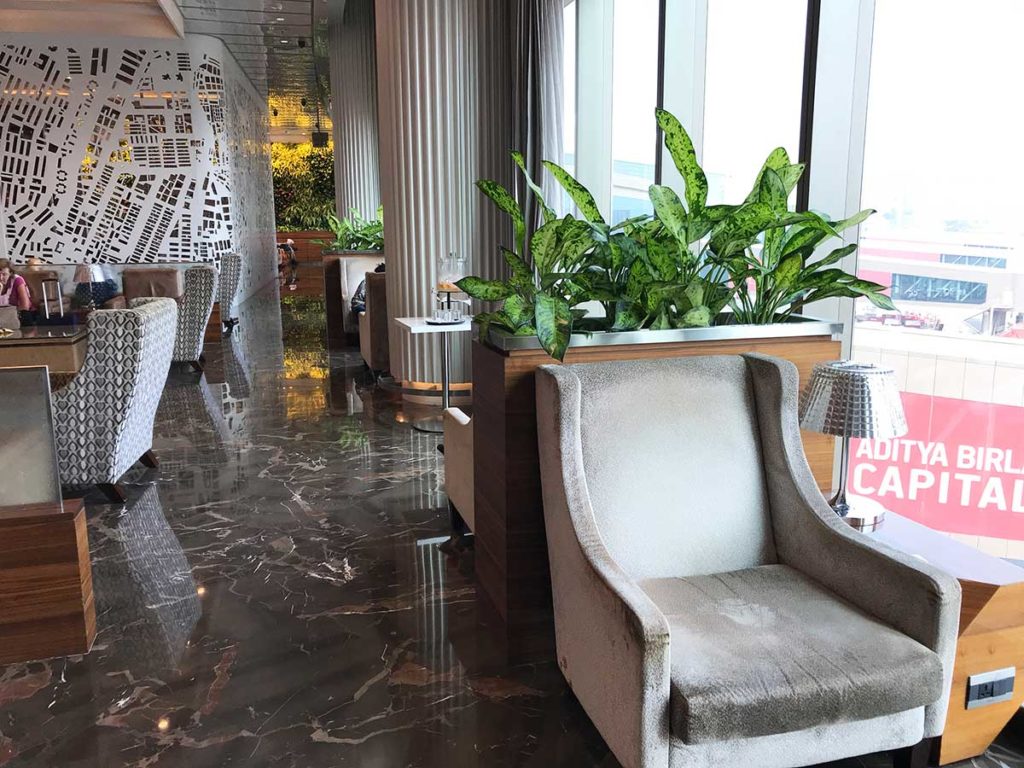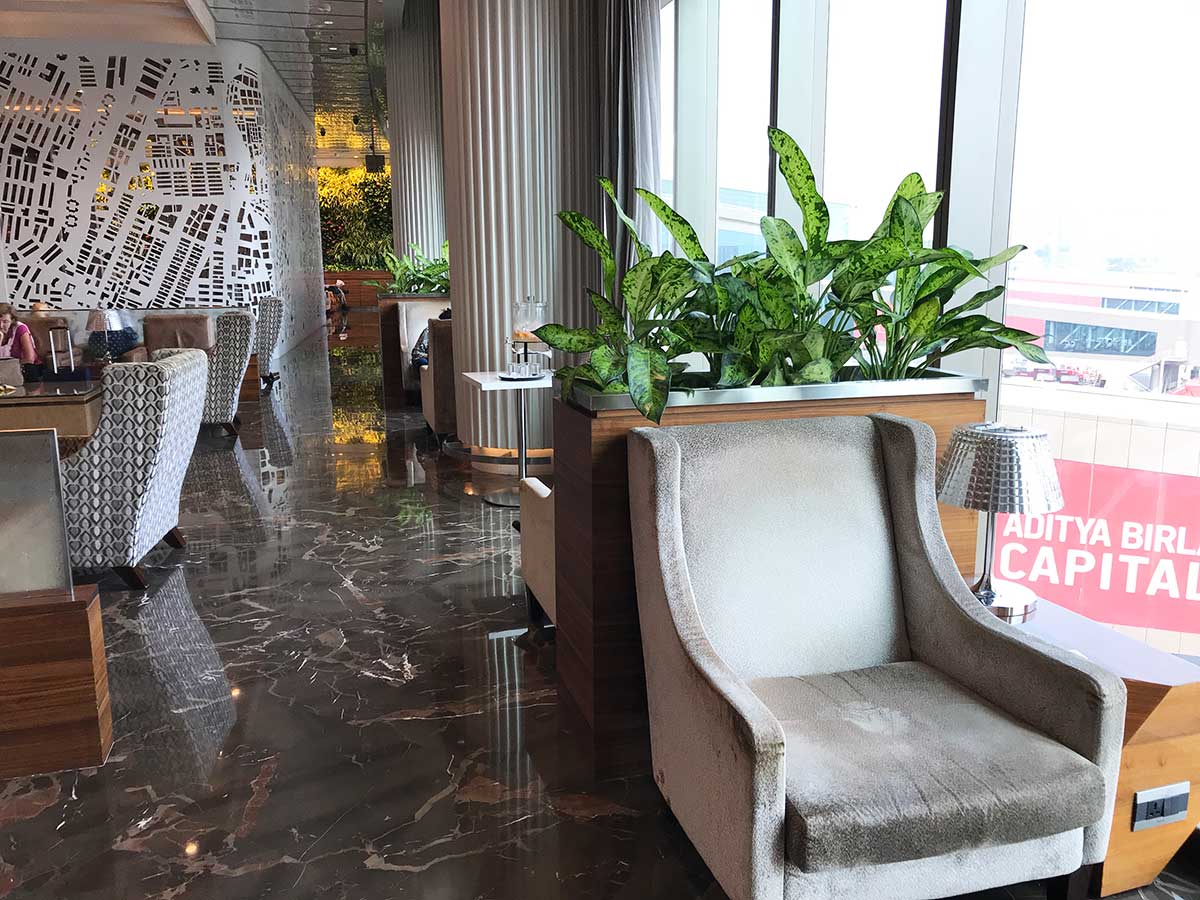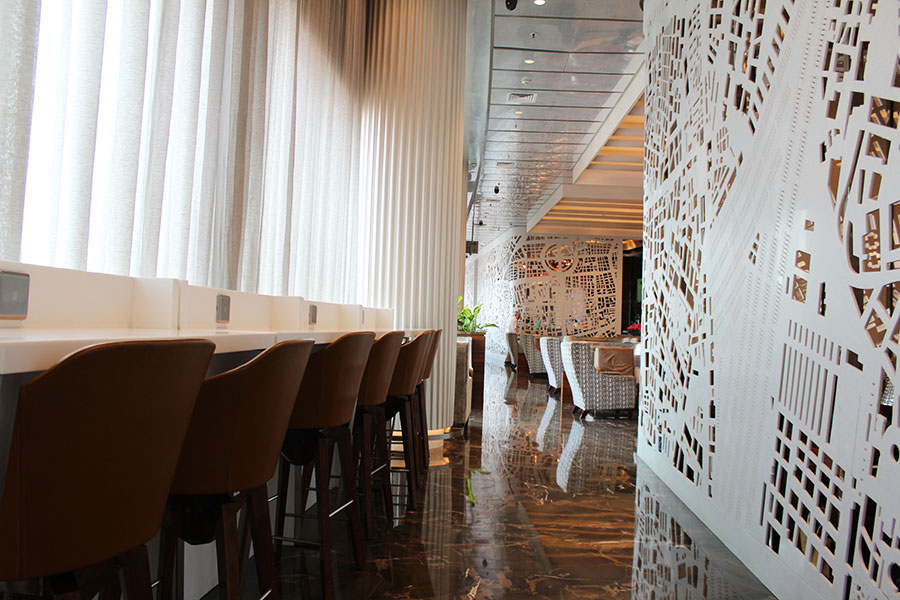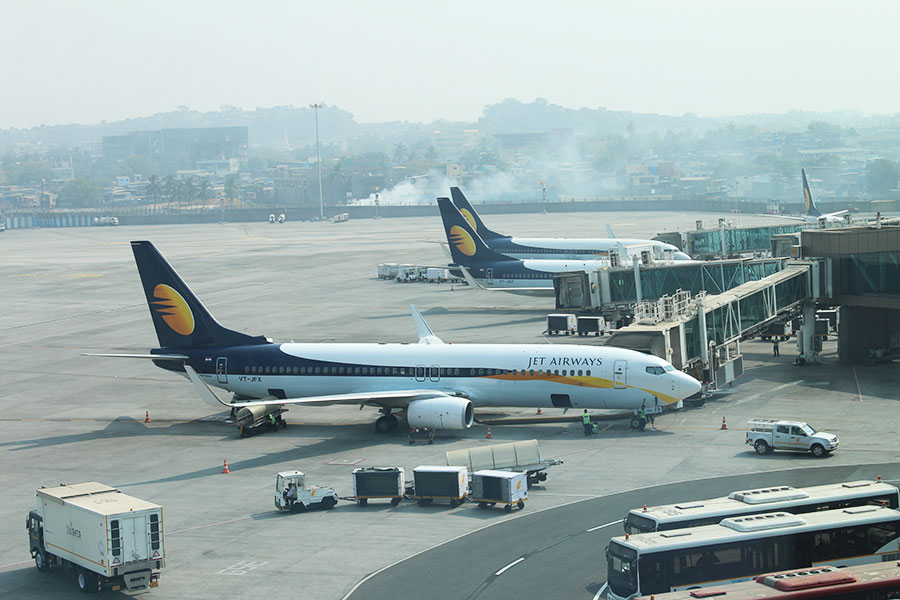 Spa Service
While I missed to check Spa Service located inside the lounge, I was said by someone who visited the lounge by early 2018 that they used to provide complimentary 15-min Foot Massage for business Class passengers, while First Class passengers can avail upto 30 mins.
While the paid service still exists, I don't think complimentary spa is available anymore. Do anyone have updated info on this?
Food & Drinks
Food: Eventhough they had large spread with fruits, pastries, cakes and other food items, I felt its unfulfilling. I'm not sure if I went at wrong time though.
I still love the GVK Lounge at Domestic Departure for its chaat items, which I found missing here, or maybe they'll open in the evening?!
That all being said, the food spread is still best if you compare it with other non-GVK lounges.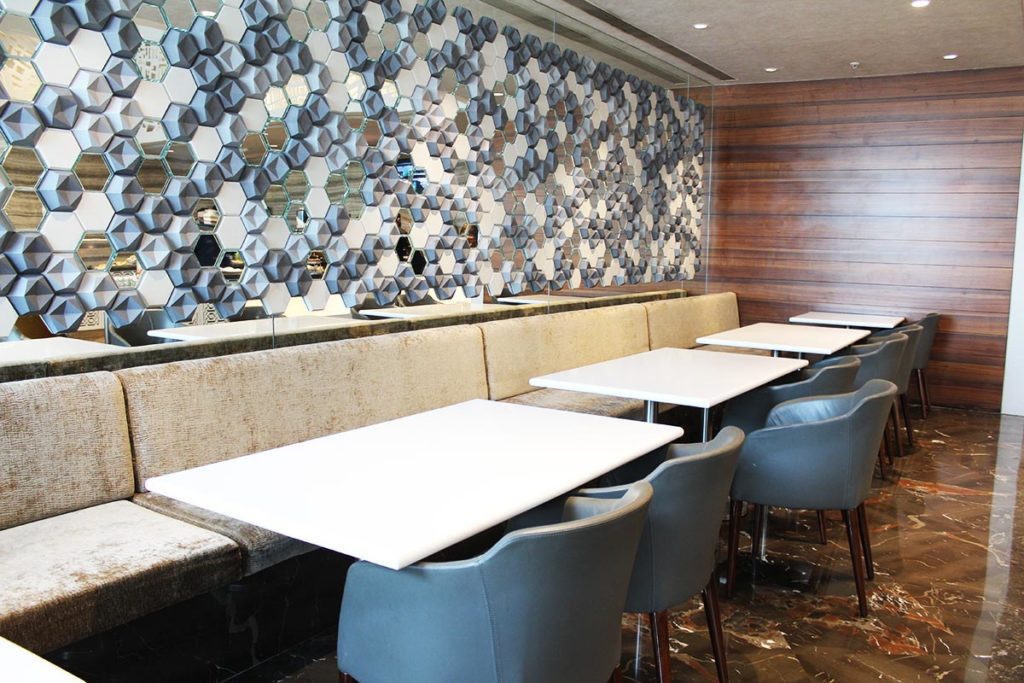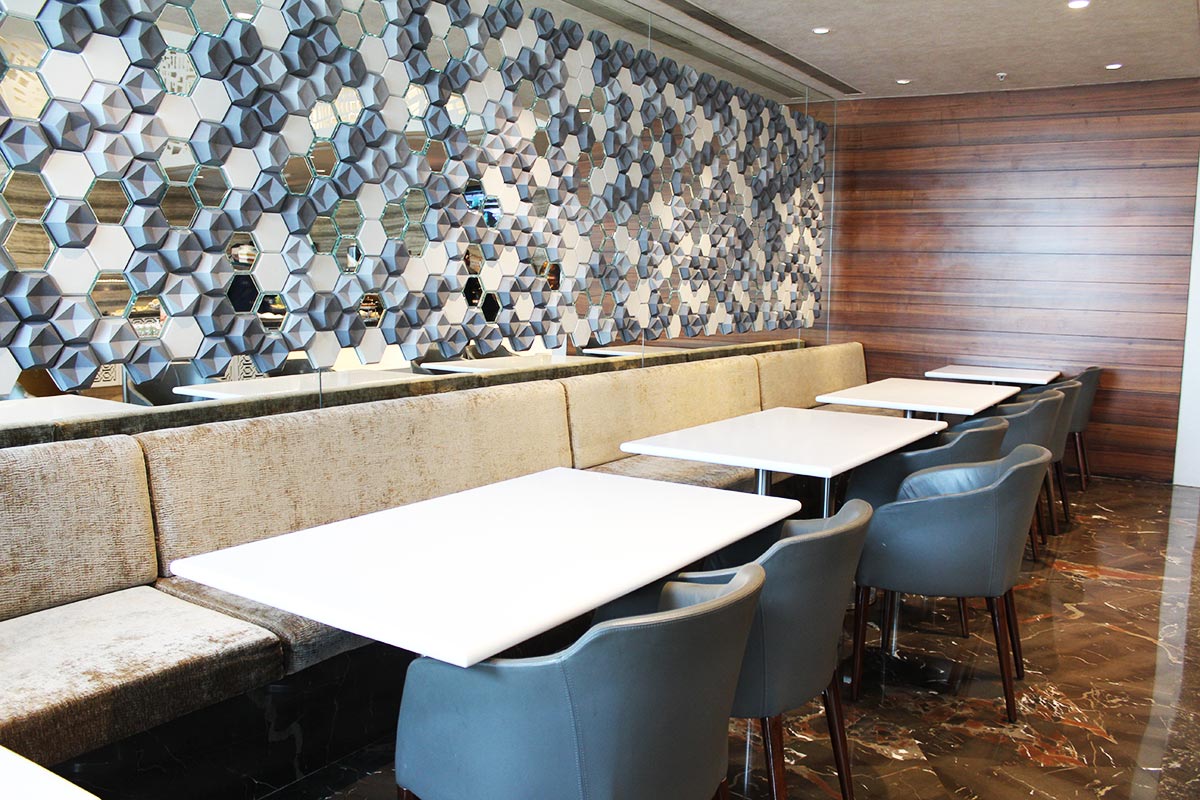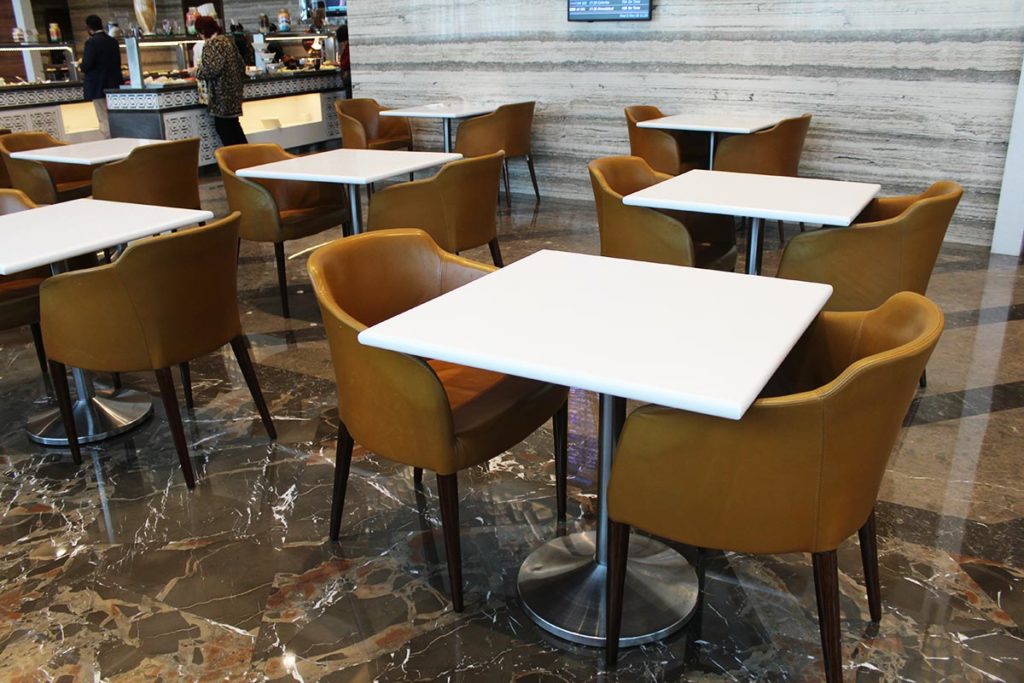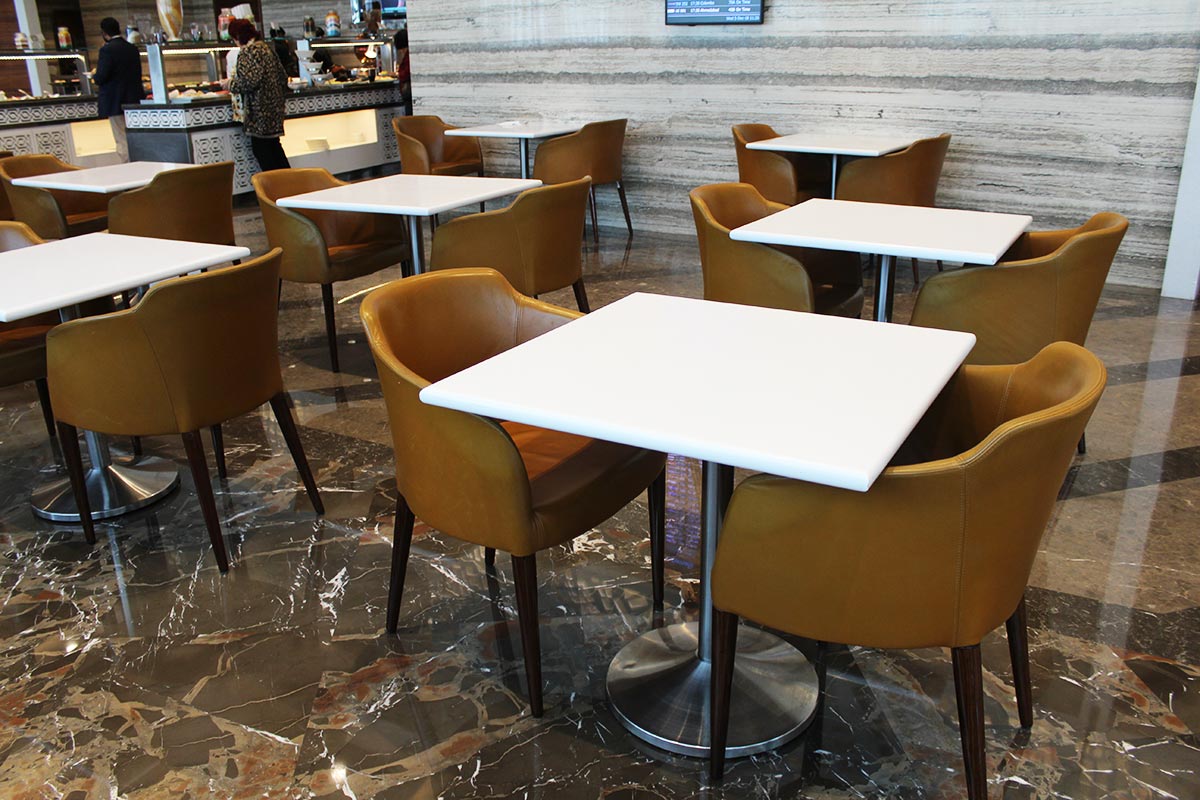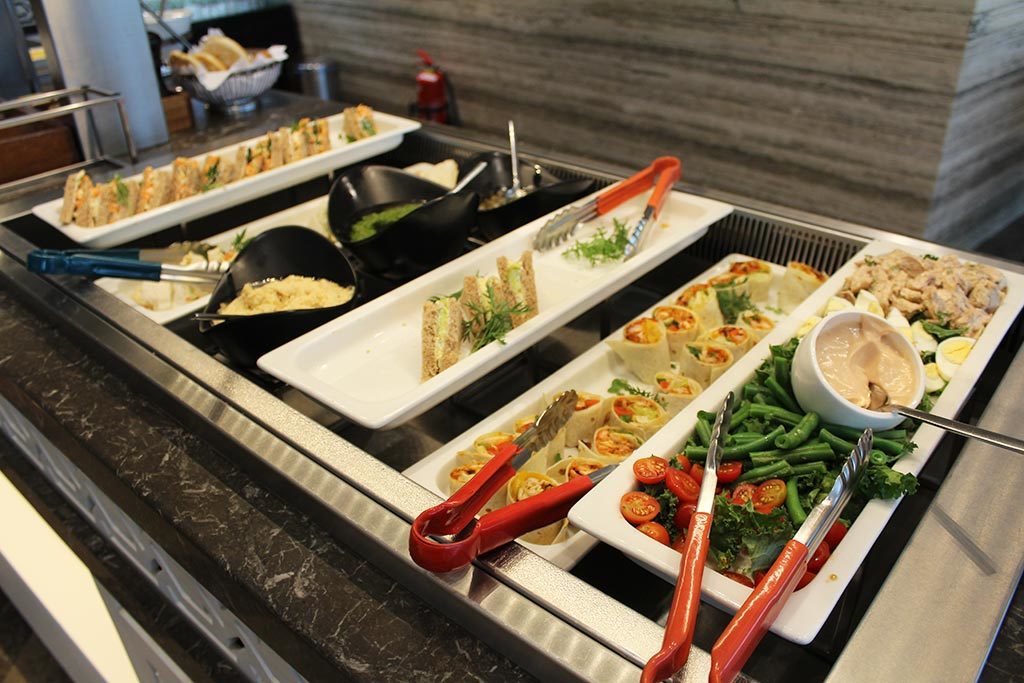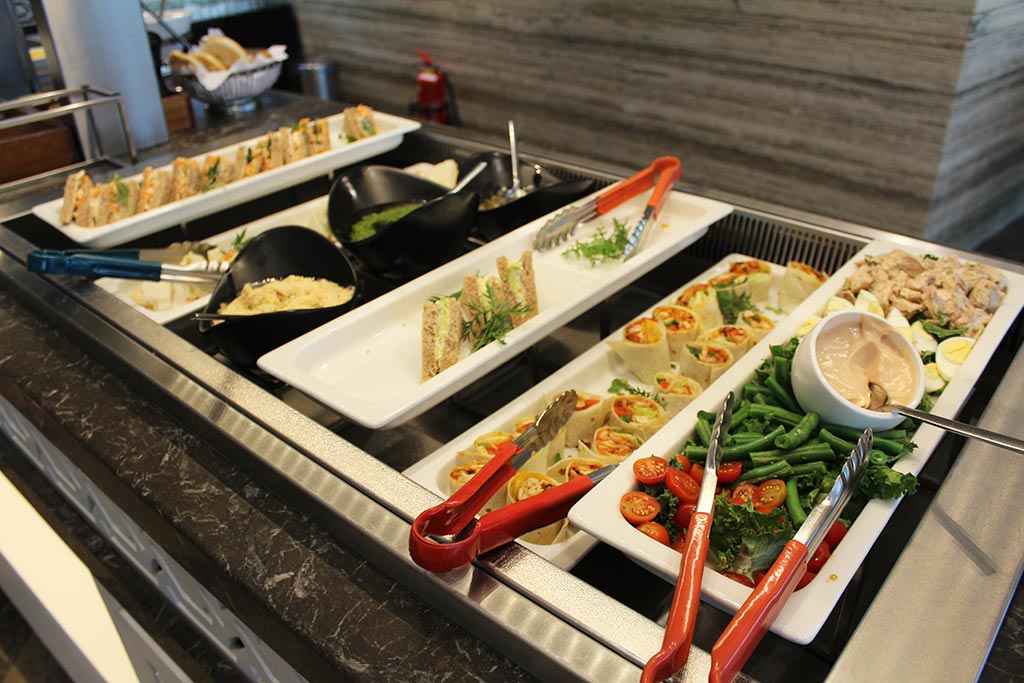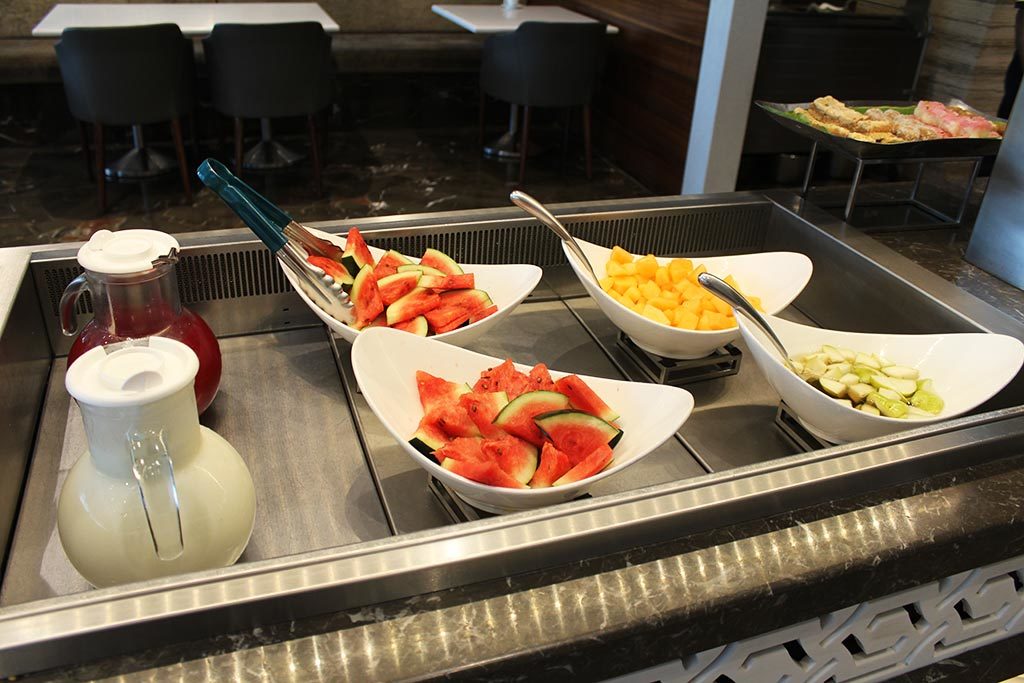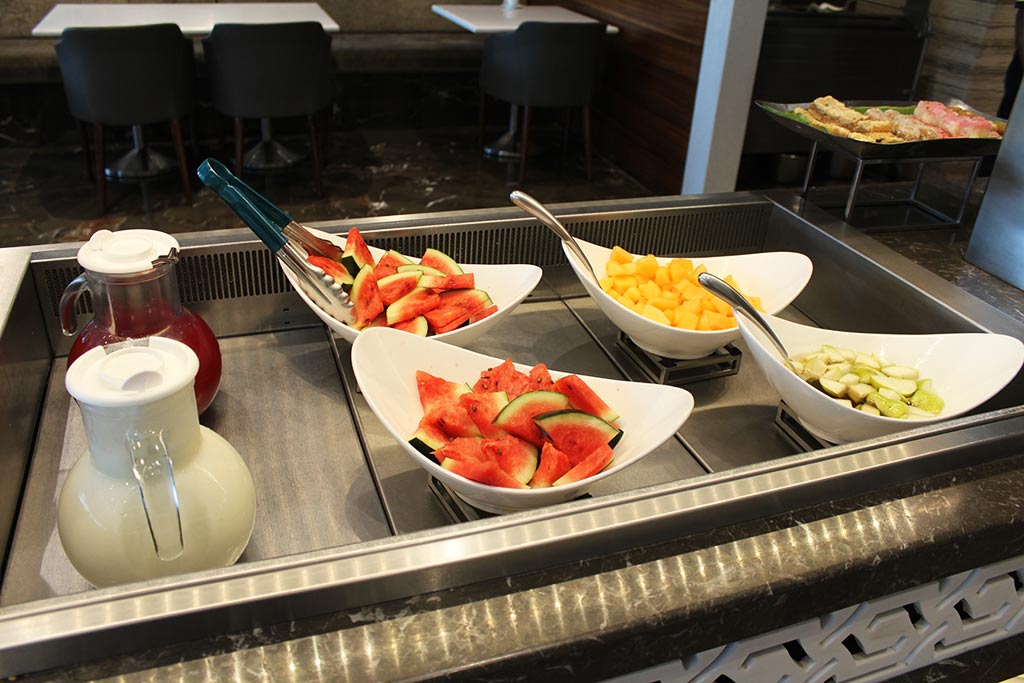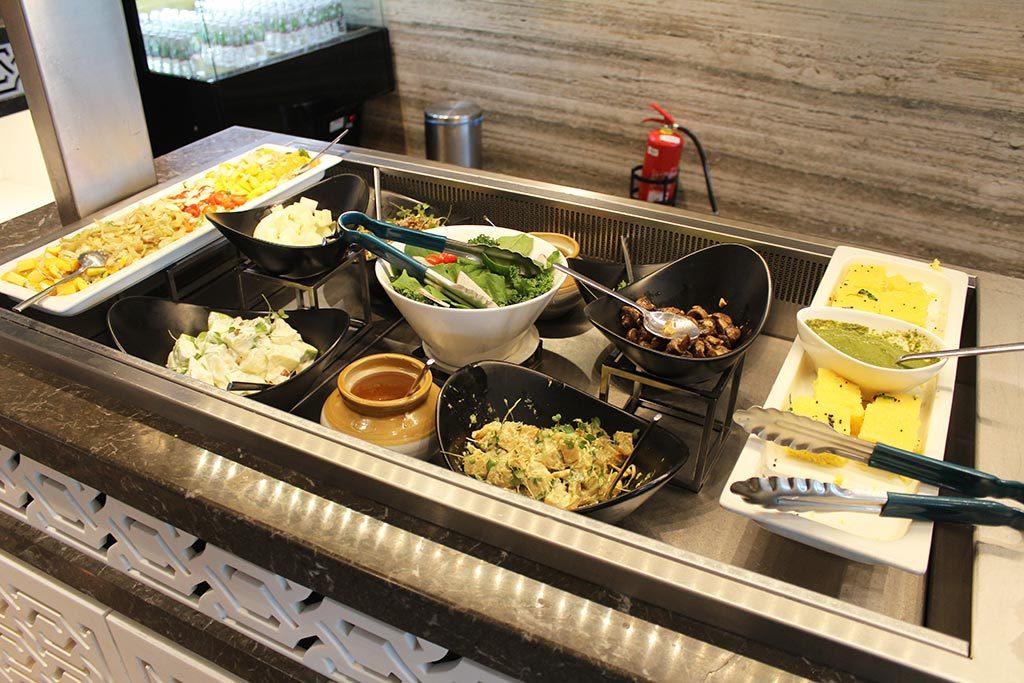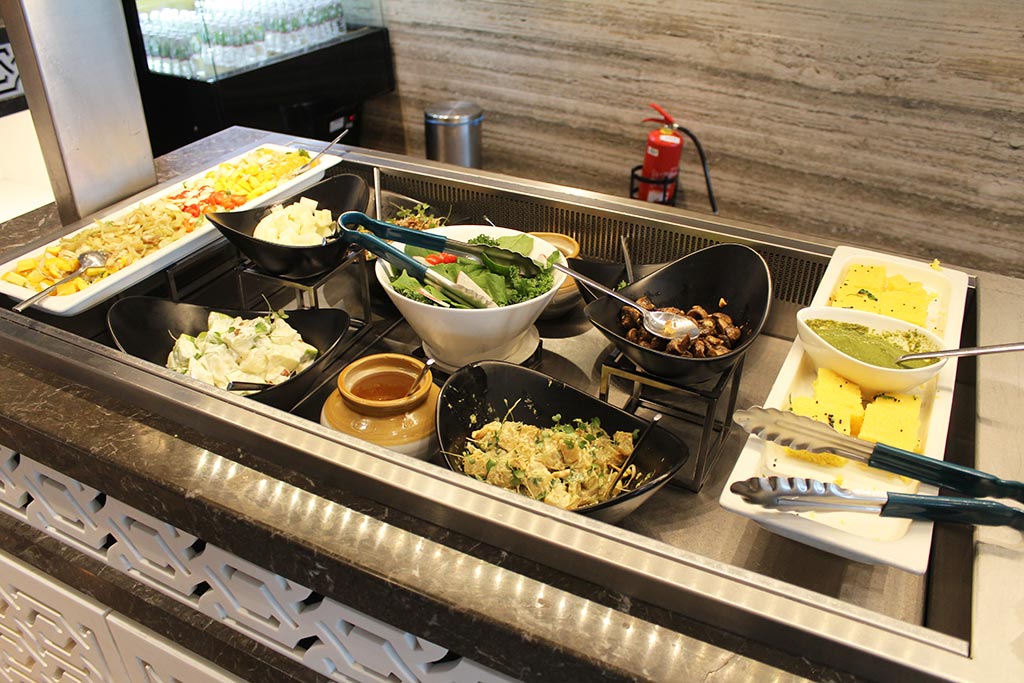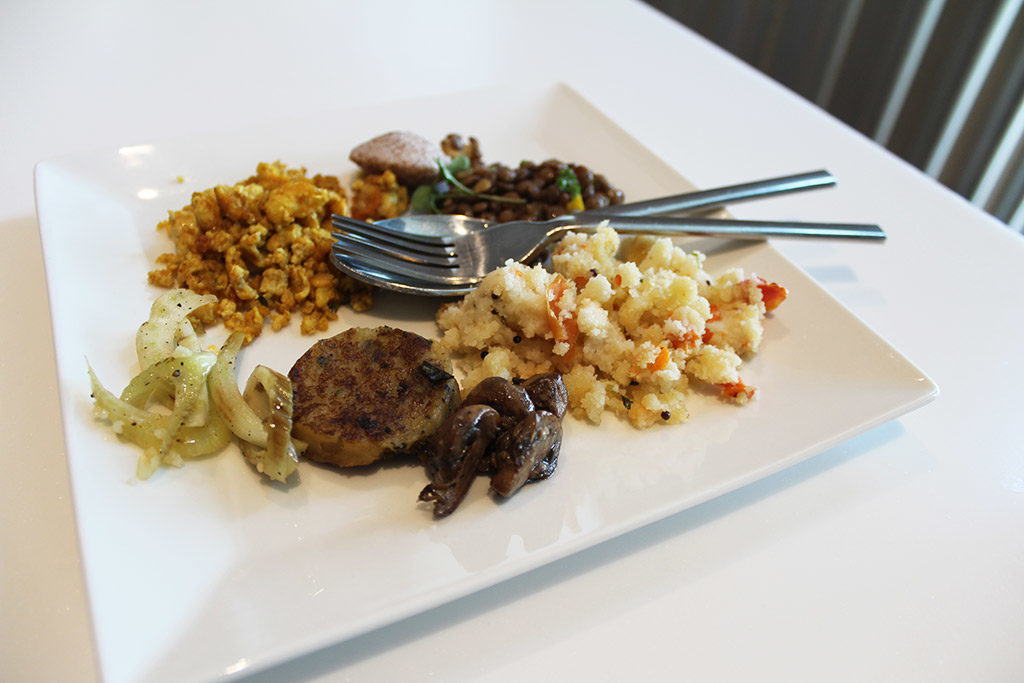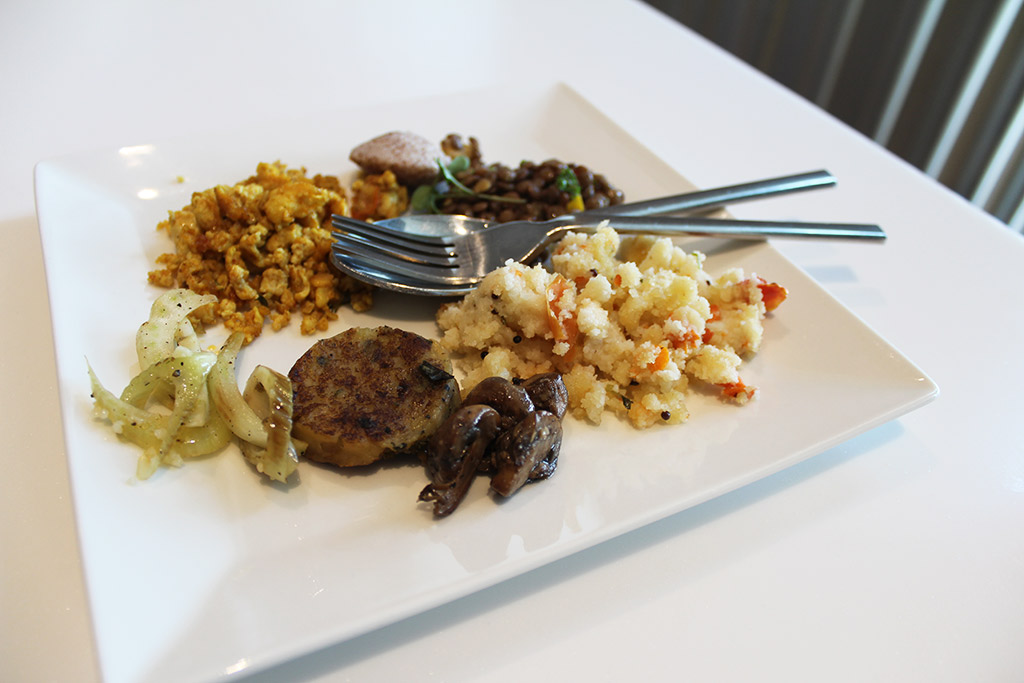 Drinks: Apart from the self-service drink station, there is also a dedicated bar area serving liquor, if you're interested.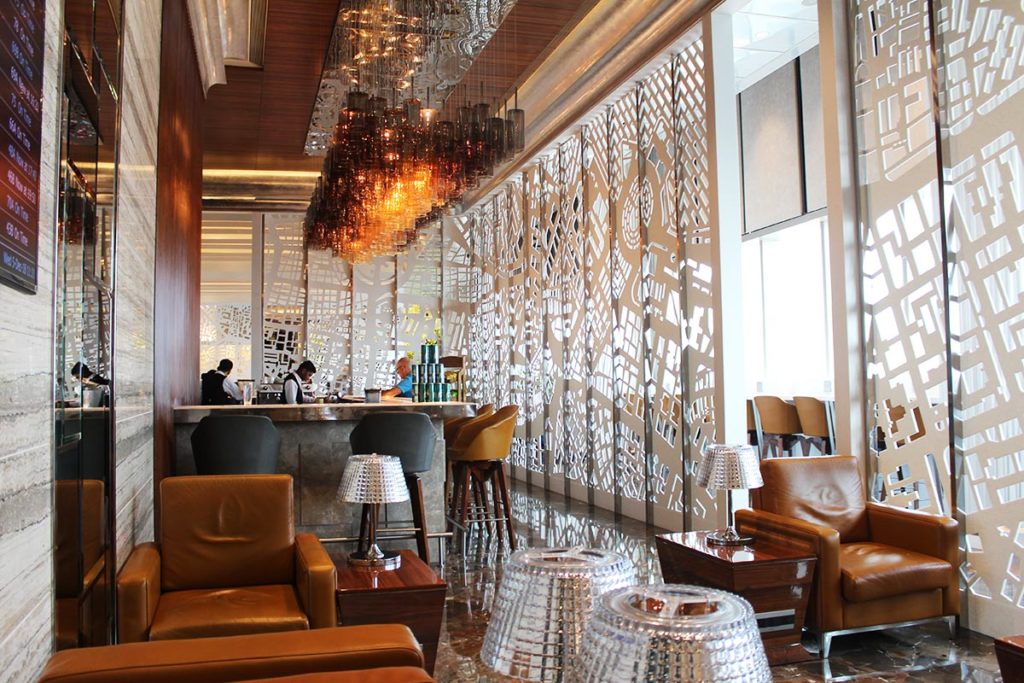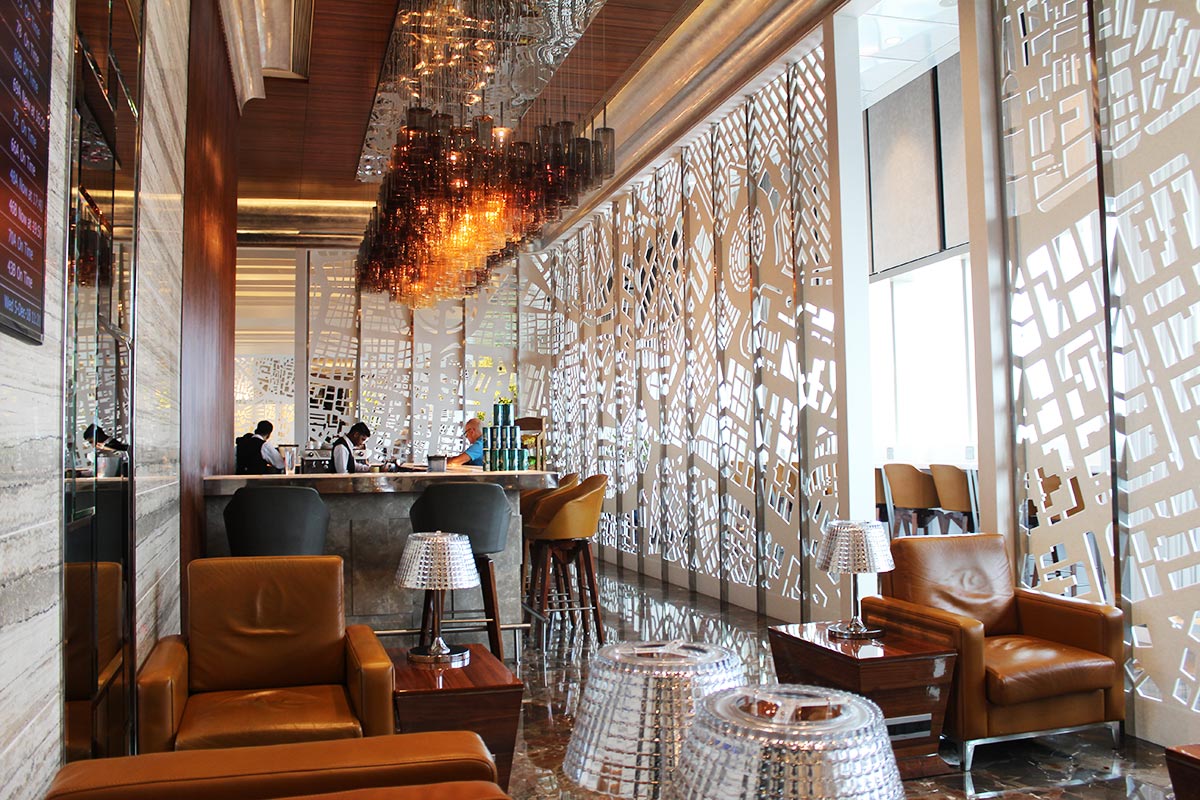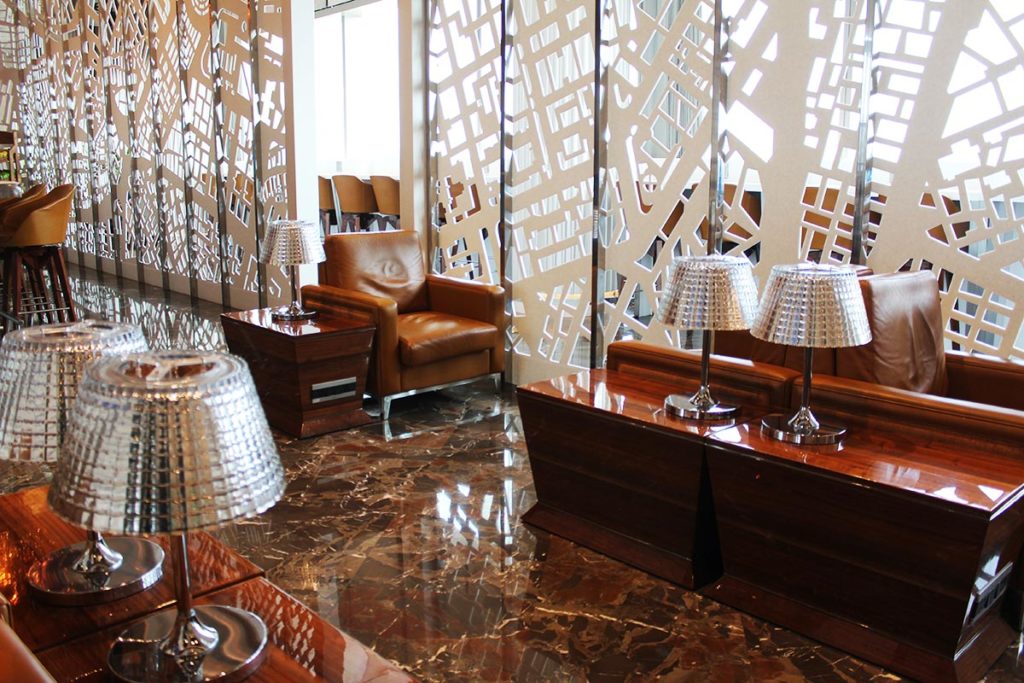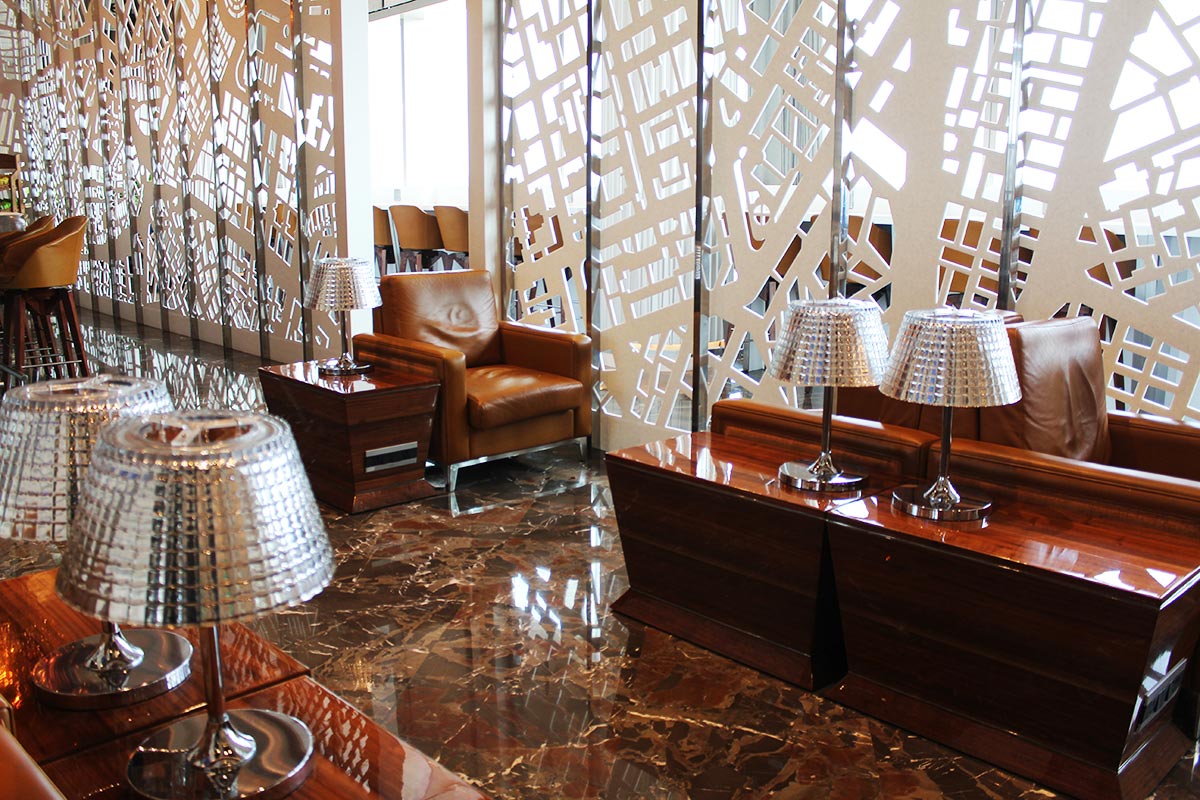 Bottomline
With beautiful interiors, ample seating options, large food spread, this GVK lounge is certainly one of the best lounge you could visit not just in India, but across the world.
Cardexpert Rating: 4.5/5 [yasr_overall_rating]
Hoping to visit GVK Lounge West wing sometime in the future, as it seems to be even bigger & better than this. Which airline should i fly in that case?
Have you been to the GVK lounge East Wing located at T2, international departures? Feel free to share your thoughts in the comments below.