August 2019 Changes is now live: Checkout the latest update here
Update for July 2019: Both SmartBuy & Diners 10X partners are extended till July end. We might see fresh version from Aug 2019
While its good to know that the 10X benefit on HDFC credit cards still exists, its a shame on HDFC part that they aren't updating the information on their website on time. And hence neither I got interest in writing about it 😐
With the launch of new portal for all premium & super premium cards in one place, let's hope they update the content on time going forward. For now, here's everything you need to know about the latest changes.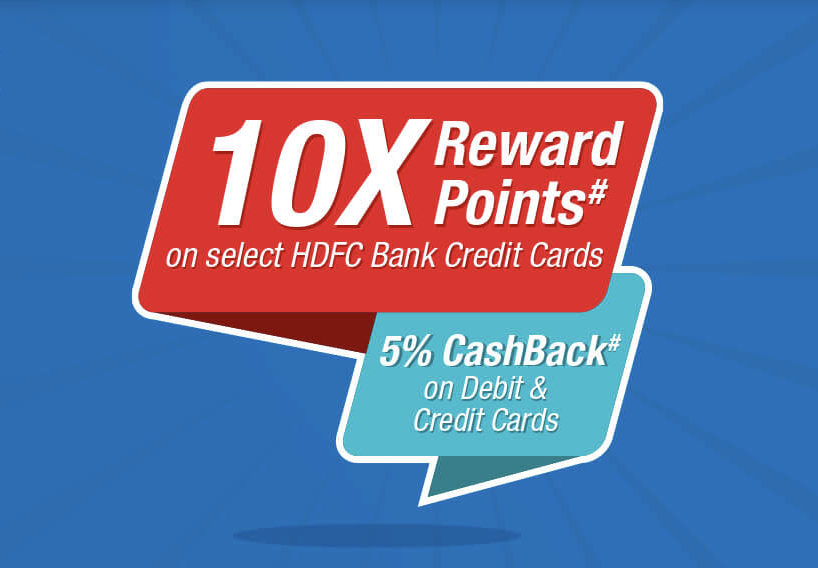 Smartbuy 10X Offer


Validity: 1st June'19 – 30th June'19
Upper Cap: 25,000 Points for Infinia | 15,000 Points for Diners Black | Other Diners Cards & Regalia: 5000 Points | All other cards: 5% Cashback upto Rs.1000
Upper Cap Reset: Calendar Month
This Covers: Flights, Hotels & Flipkart/Amazon via Smartbuy
Reward points or Cashback will be posted within 90 working days from the last date of transaction month.
So that's a significant change, yet not a major hit I would say. Non-premium credit card holders now need to settle with 5% cashback instead of 10X points.
Diners 10X Offer


Extended till: 30th June, 2019
Brands: Tata CLiQ, Swiggy, BigBasket, Uber, BookMyShow, SOTC, Furlenco, Treebo Hotels
Upper Cap: 2K for Diners Rewardz, 5K for Diners Clubmiles/Premium & 25K for Diners Black
Upper Cap Reset: Statement Cycle
Points will be posted: in next statement cycle.
Bottomline
So with this update, you can be sure that Infinia is set to get better Upper Cap's over Diners Black in the future. But even now, you could earn 40K points a month with Diners Black if you max out both offers.
That aside, the offer still holds good as 10X remains. Let's hope the teaser 5X Offer never comes to reality 🙂
What's your take on the changes happening to the HDFC 10X reward Points program? Feel free to share your thoughts in the comments below.