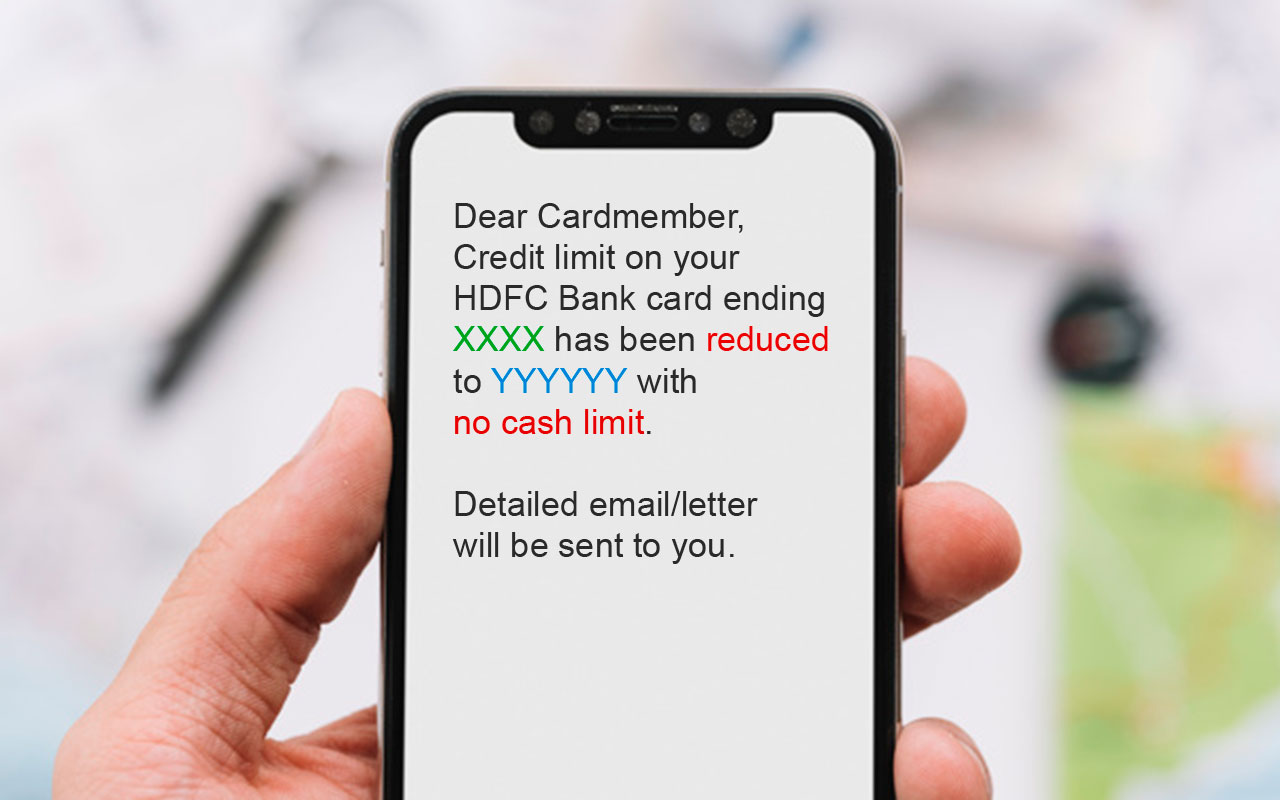 HDFC bank is one of the very few banks in the country to offer high credit limits on retail credit cards and during the pandemic this got even better.
As you might know, HDFC has been offering multiple credit limit enhancement offers back to back to most credit-worthy cardholders in last 1 year or so.
Most HDFC cardholders I know are now enjoying credit limits in sweet 6 digits. That's good for many, especially at times like this, as this will help those going through huge medical expenses arising out of Covid.
But things seem to go on reverse gear now for some reason.
Few HDFC bank credit card holders have reported (as of June 2021) that their credit limit has dropped as low as 50% of the previous limit.
Why its happening?
Generally speaking, reducing credit limits are normal in the industry as banks consider various factors to reduce overall risk exposure.
We've also seen Axis bank and other banks reducing credit limits during Covid-19 1st wave. And apart from that some banks like RBL has the habit of reducing limits even before pandemic, if the card is not used for a long time.
However, HDFC bank don't usually reduce the limit, so this makes us wonder about the reason behind this move.
So far, about 5 Cardexpert readers have reported this, but its tough to figure out the factor that's causing this as there are no sufficient inputs from these reports.
From my understanding, it could be because of less usage with high limit or could also be due to various inputs that banks know through Machine Learning.
What to do if affected?
You may ask the bank for a detailed reason reg. the same. But in most cases it wouldn't be required. If you're not using the high limit that the bank has given you, this change wouldn't hurt you anyway. So you may simply ignore it.
Continue to use the cards for future transactions and you may very well get limit enhancements based on your spend/repayment pattern.
Final Thoughts
While it's fair for banks to reduce credit limits, it would be lot better if a reason (detailed) is given for the same to those affected, instantly. Delaying the reason not only hurts the cardholder but also adds an unwanted pressure to the bank's credit card phone/email support.
That aside, I haven't seen this reduction in credit limit with any of my/family HDFC credit cards and those I track via friends & relatives who use the card day-to-day for regular use.
So this seem to have affected very few % of HDFC cardholders for sure. But if you're affected, do let us know your inference on the same.