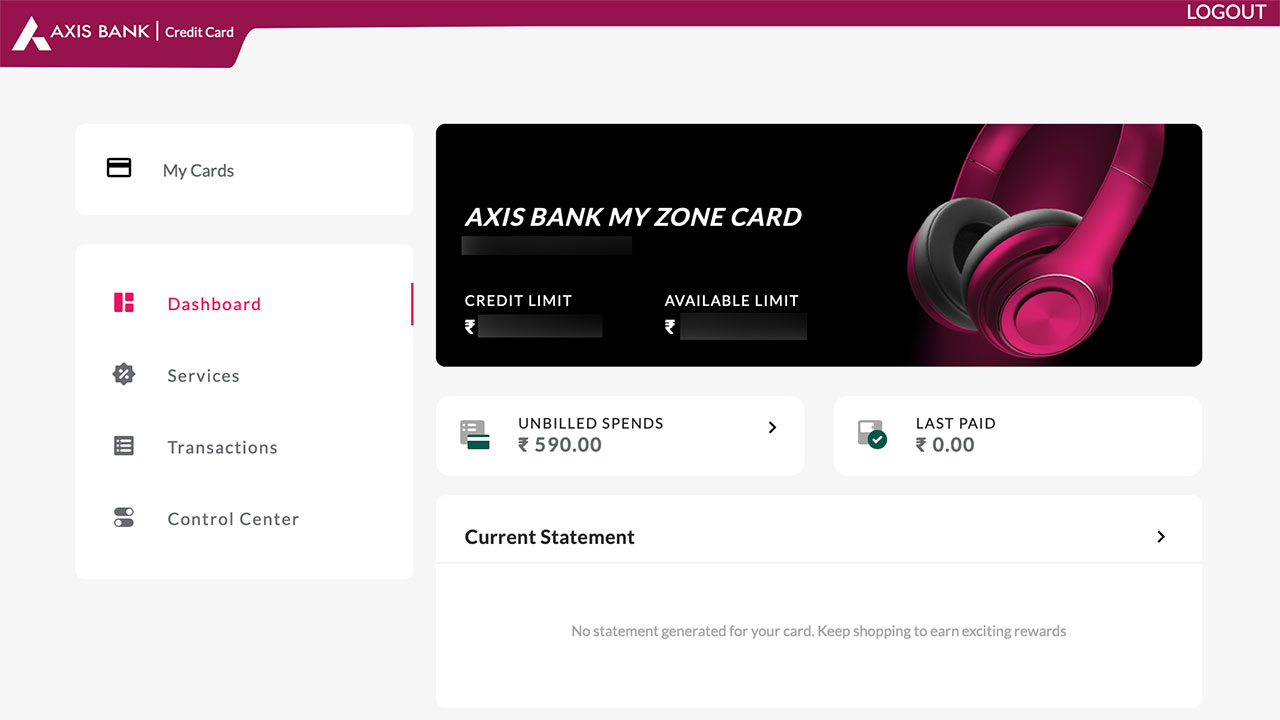 New Interface
As you might have seen, Axis Bank now has a new interface (since ~May 2021) for managing credit cards and can be accessible both on mobile and desktop. This new interface is sleek, simple and right to the point. It displays your card with its own design – nice touch (tile missing for ACE card though).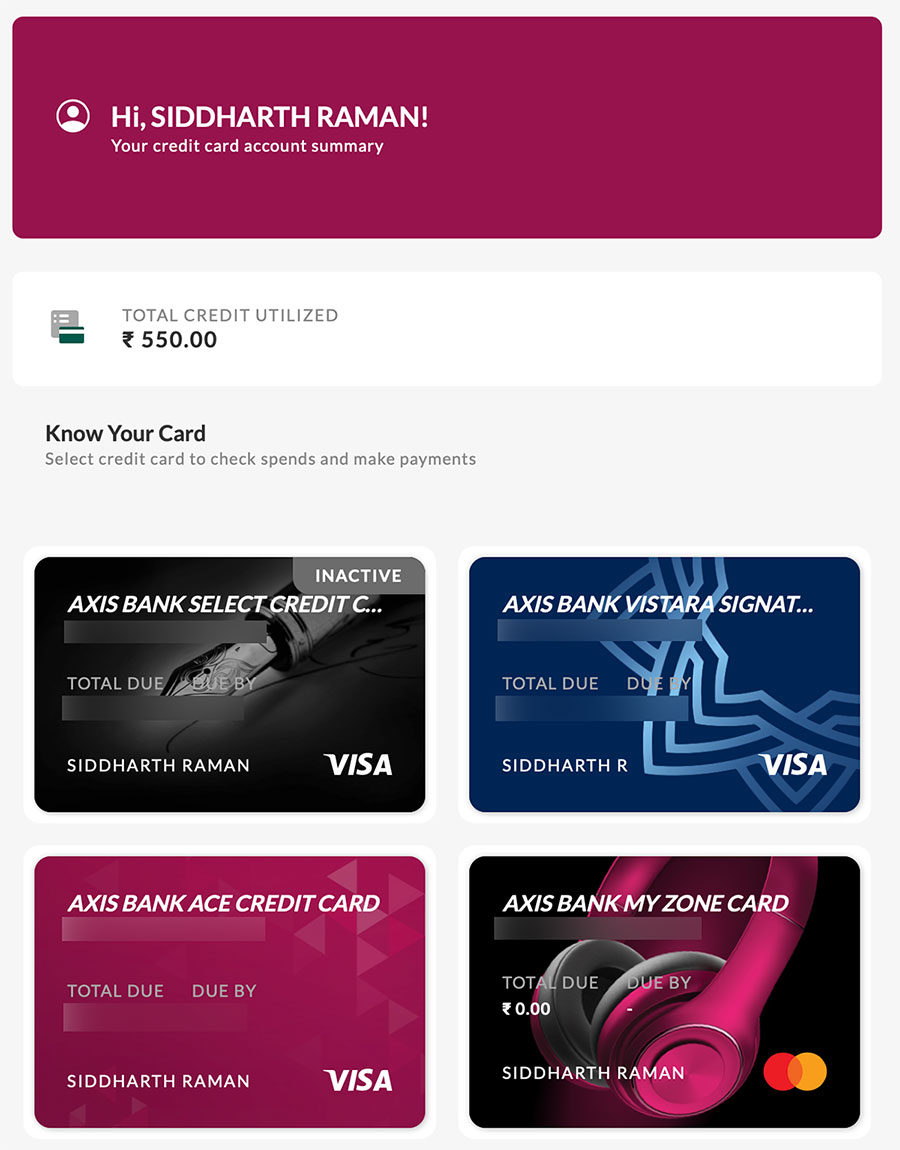 Overall it's good and we can expect new features to be added soon. However this interface has a small problem. If you want to make a payment, you'll get redirected to the old interface. That's bit inconvenient but hope it gets fixed soon.
New Application system
New card for existing axis cardholders: I recently applied for the new Axis Myzone credit card (40% Swiggy offer is cool) and the card was instantly generated and added to the online card Ac on taking the request. That was mind blowing. The card got delivered in 5 days.
But before that happened, three requests failed previously. It seems the application system is not properly in sync with the old one which was causing some issues. But once that's sorted it went smooth. So if the request fails, don't give up!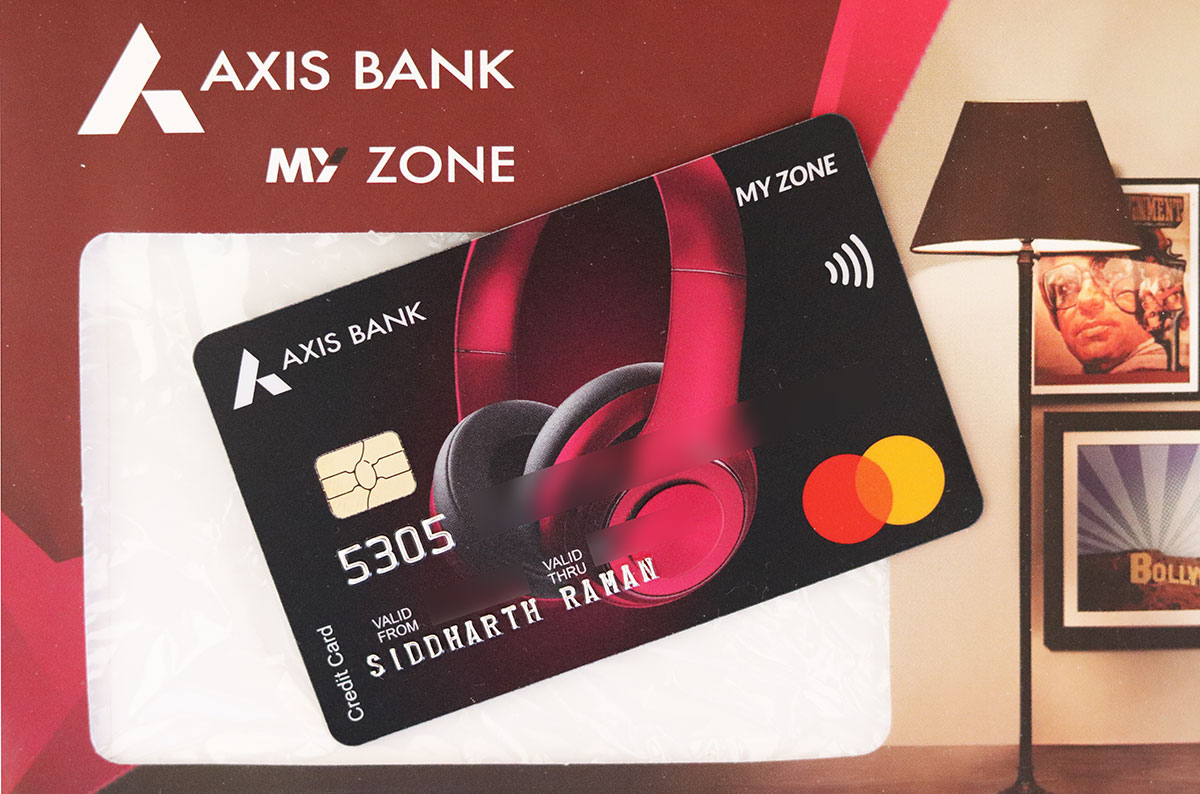 New axis credit card: I recently faced a weird issue while trying to apply for a new primary credit card for a family member who has an add-on card on my axis credit card.
The application was instantly approved but later rejected stating that the applicant cannot have an add-on card with someone. Hmm, silly issue.
So cancelled the add-on and tried again. And now too it's on hold and on escalation I'm asked to send another form to "remove" the add-on card from the Ac as cancellation alone is not sufficient. Hmm, Wonderful system!!
That aside, as you might have known, Axis has one of the worst system to handle add-on cards. Getting one is harder than getting a seat for the upcoming flight to Mars.
One of my add-on credit card application is pending for 6 months and no one has any clue where it went. Managing the axis add-on card is another headache!
Final thoughts
Apart from fixing the new application issues, I wish axis improves the add-on card application system. They could perhaps learn from HDFC wherein you can apply for an add-on card in one click (if they have HDFC AC) and they usually deliver the card in 3 days, whereas axis takes almost ~20 days to even process add-on cards.
And I hope axis someday gets rid of all the weird tech glitches, like one day it showed my credit limit ~50k higher than usual on one of my axis credit cards. And not to mention, axis never increased my credit limit since past 3 years or so despite decent usage on Vistara cards.
And unfortunately the RM at branch usually have close to no power on credit card operations. Axis Priority Ac is of NO use lately.
How is your experience with Axis bank credit card system? Feel free to share your thoughts in the comments below.