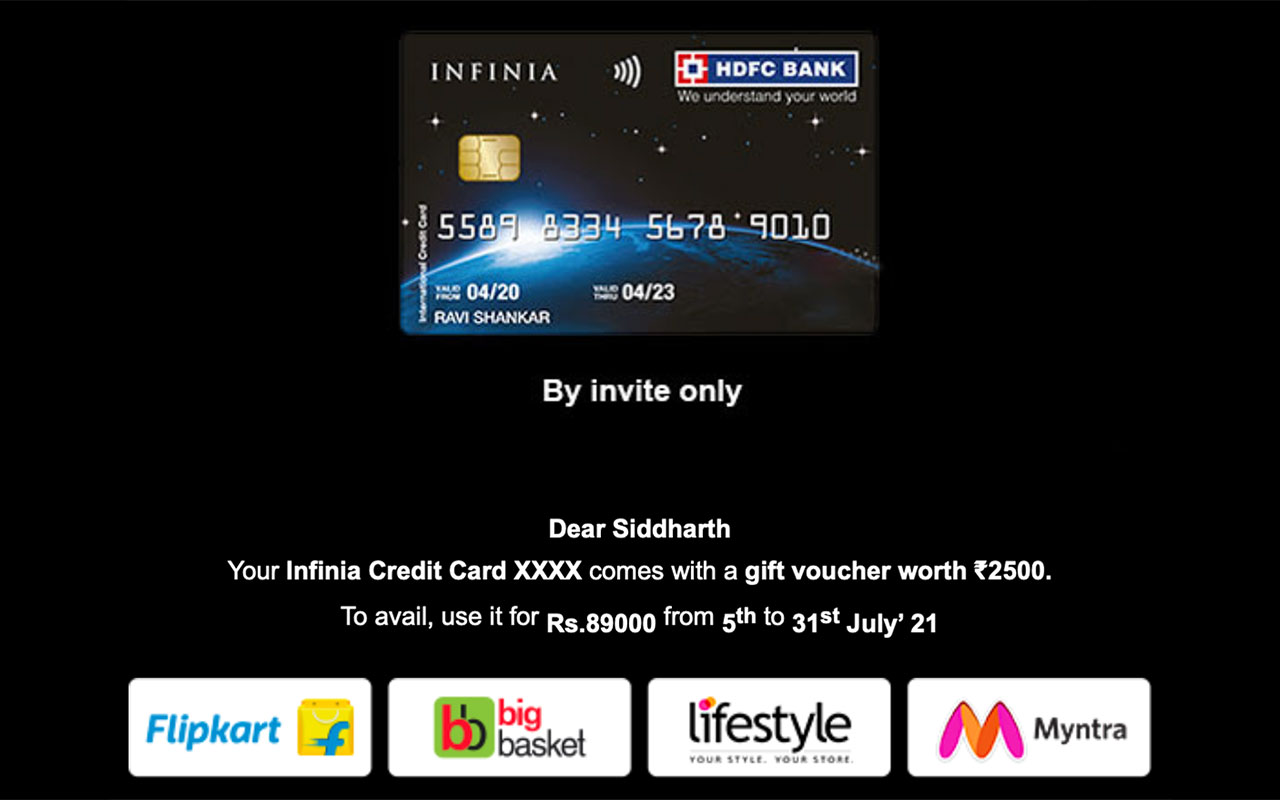 HDFC Bank has been rolling out spend based offers on their credit cards since long time. Recently we see that HDFC has become quite aggressive on this as you could see the offers that many received on April, May June 2021.
But now this offer "seem" to have got less aggressive as of July 2021. Here's everything you need to know:
July 2021 Offer
| | |
| --- | --- |
| Offer | Spend Rs.XXXXX and get voucher worth upto Rs.XXXX of your choice (Flipkart/Bigbasket/Lifestyle/Myntra) |
| Duration | Spend between 05 July 2021 and 31 July 2021 |
| Type | Spend linked / Targeted |
| Fulfilment | within 90 working days from the offer end date. |
| T&C | Offer Source |
The offer is similar to previous ones, except that the voucher value got reduced. The target that I received (89K) gives me additional 2.8% on the spend which is over and above the regular rewards. Decent savings!
That aside, there is also an EMI offer bundled in this promo.
EasyEMI offer: Transact using HDFC Bank EasyEMI on your Credit Card for Rs.15,000 or above and get an Amazon/Flipkart/Myntra voucher worth Rs.750
Add-on offer: Spend Rs.5000 and get Rs.500 voucher.
EMI offer might be useful for those who intend to avail HDFC EMI, but the problem is HDFC EMi rate of interest is very HIGH (even higher for self-employed) in the industry, as seen below: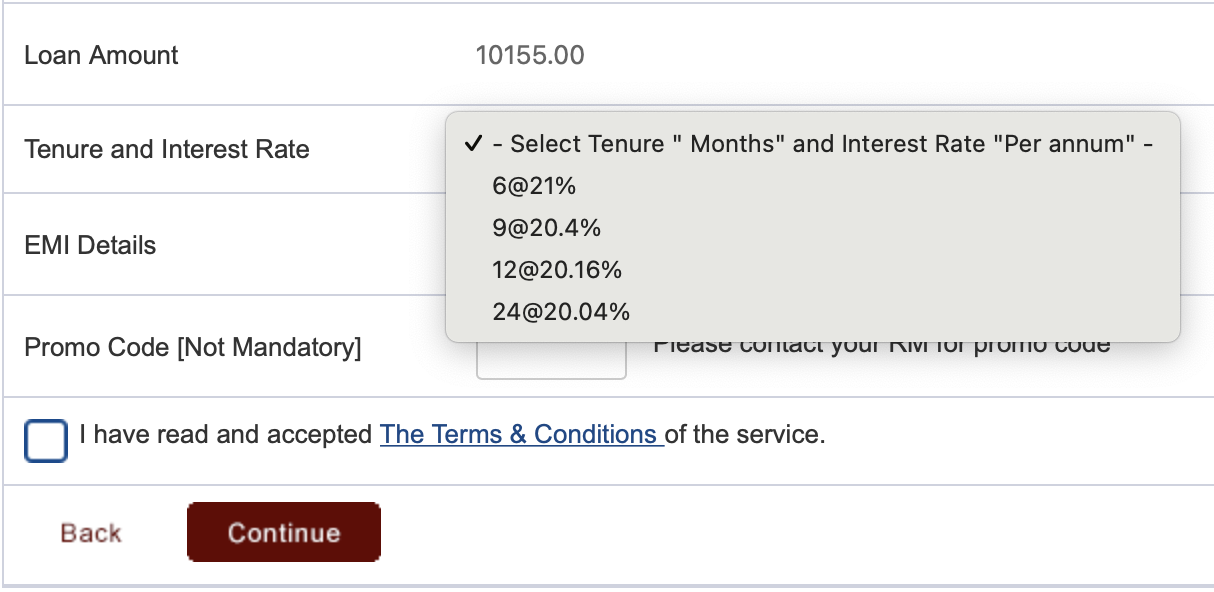 For your info, Yesbank Credit card has an offer to convert to EMI or take as cash loan at ~9.9% – that's the only good thing about Yesbank cards though.
Aug 2021 Offer
A similar offer has been triggered for August 2021 as well and here's a quick look at one of the offer triggered for diners black on a card with minimal usage.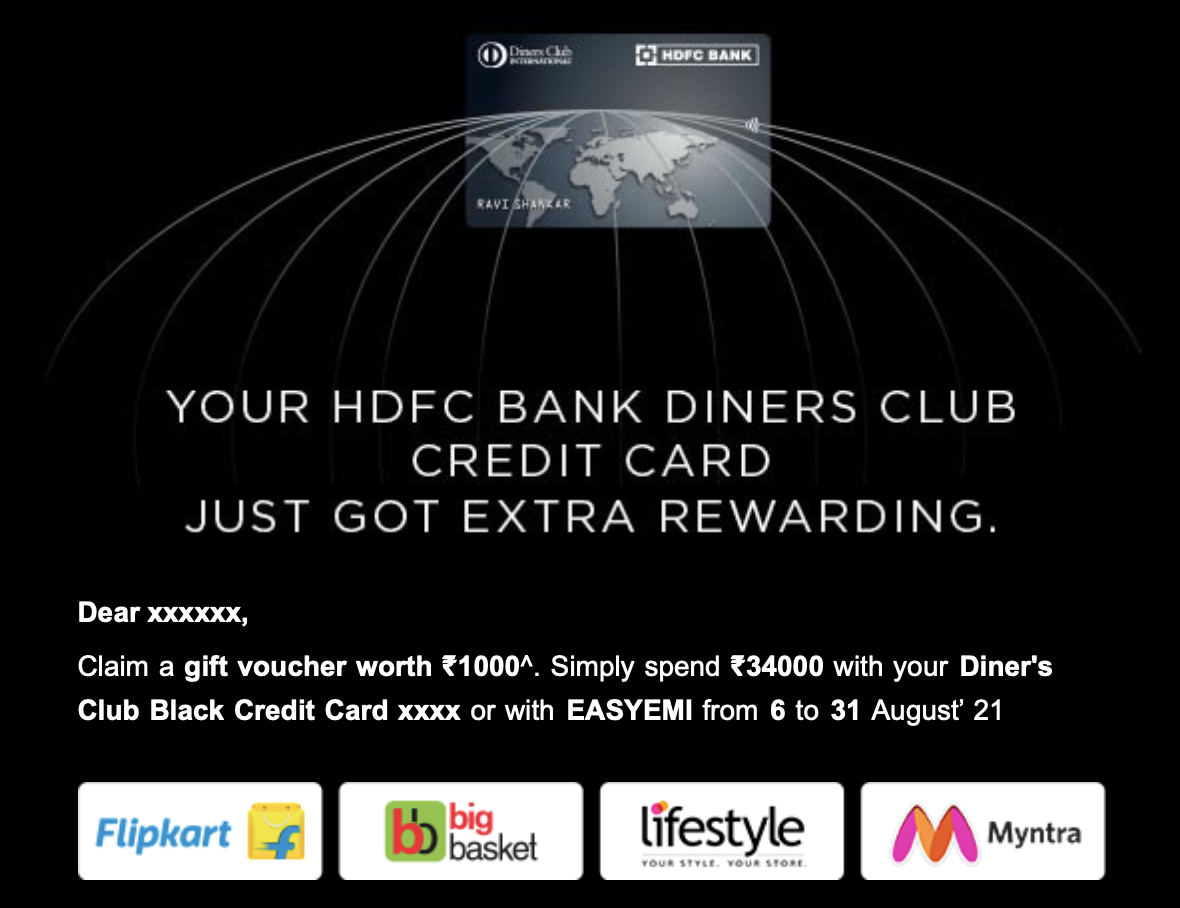 And there is one add-on card offer too!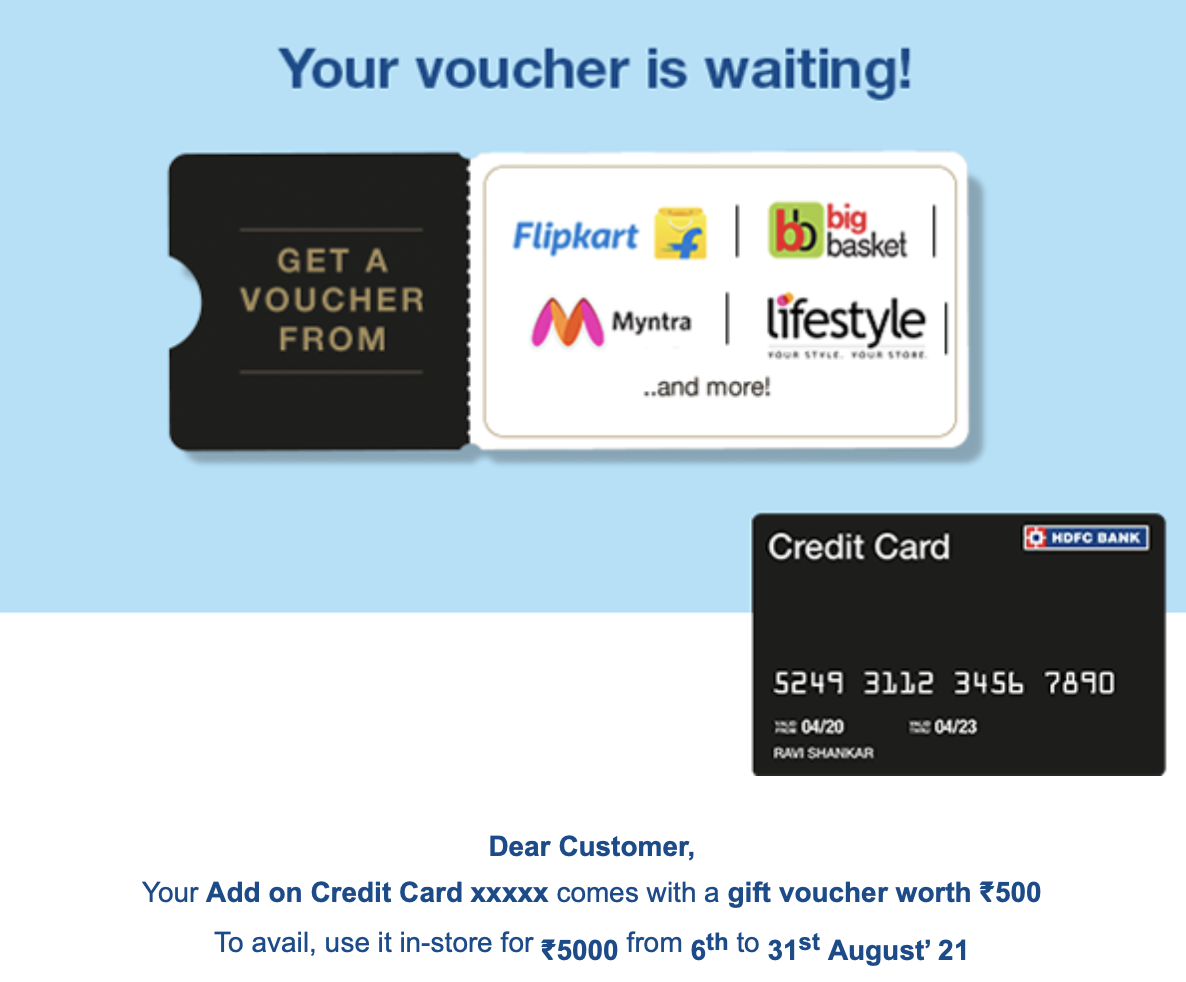 Updates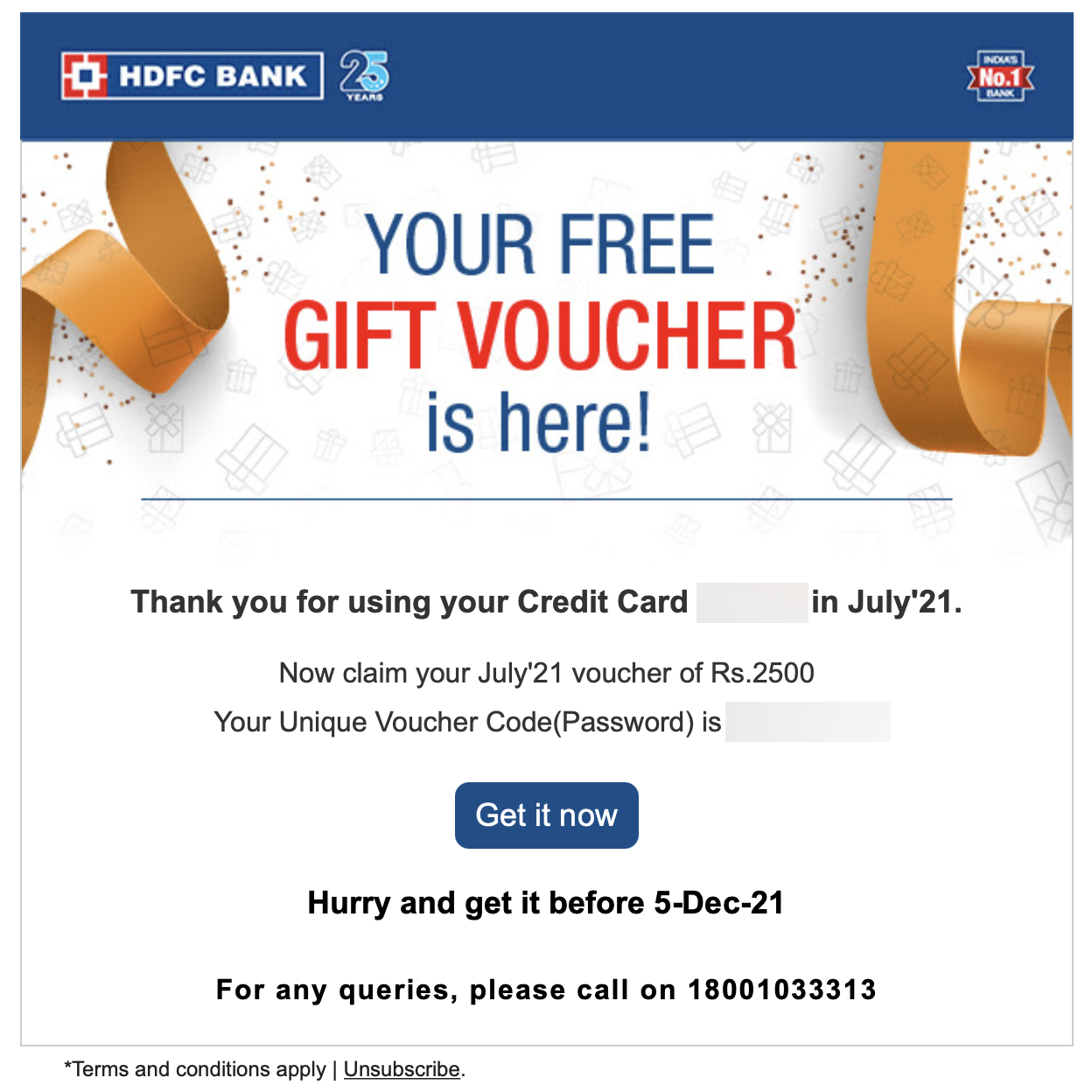 July Offer was fulfilled on 27th Oct 2021.
Aug Offer was fulfilled on 29th Nov 2021.
My Thoughts
It's good to see that the HDFC spend linked offers are getting rolled out often for many lately but with what I see from multiple reports, high value vouchers (like 7K voucher) are not targeted for anyone for July 2021. Hope it comes back sometime in future.
What's the offer you've received on your HDFC Credit Card? Feel free to share your thoughts in the comments below.