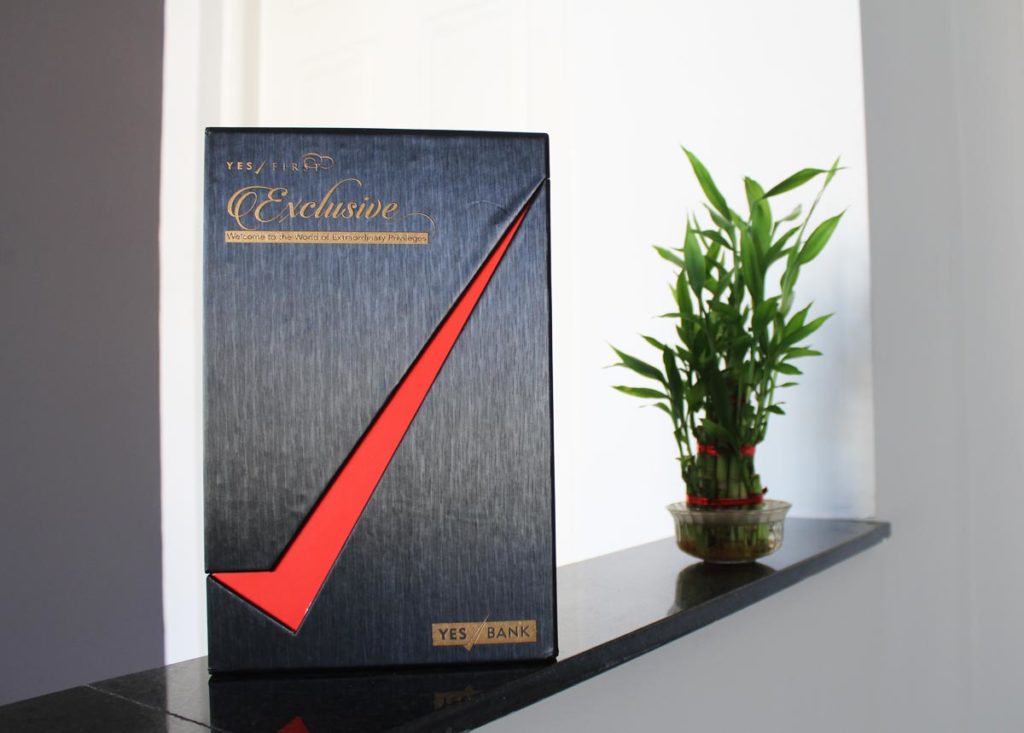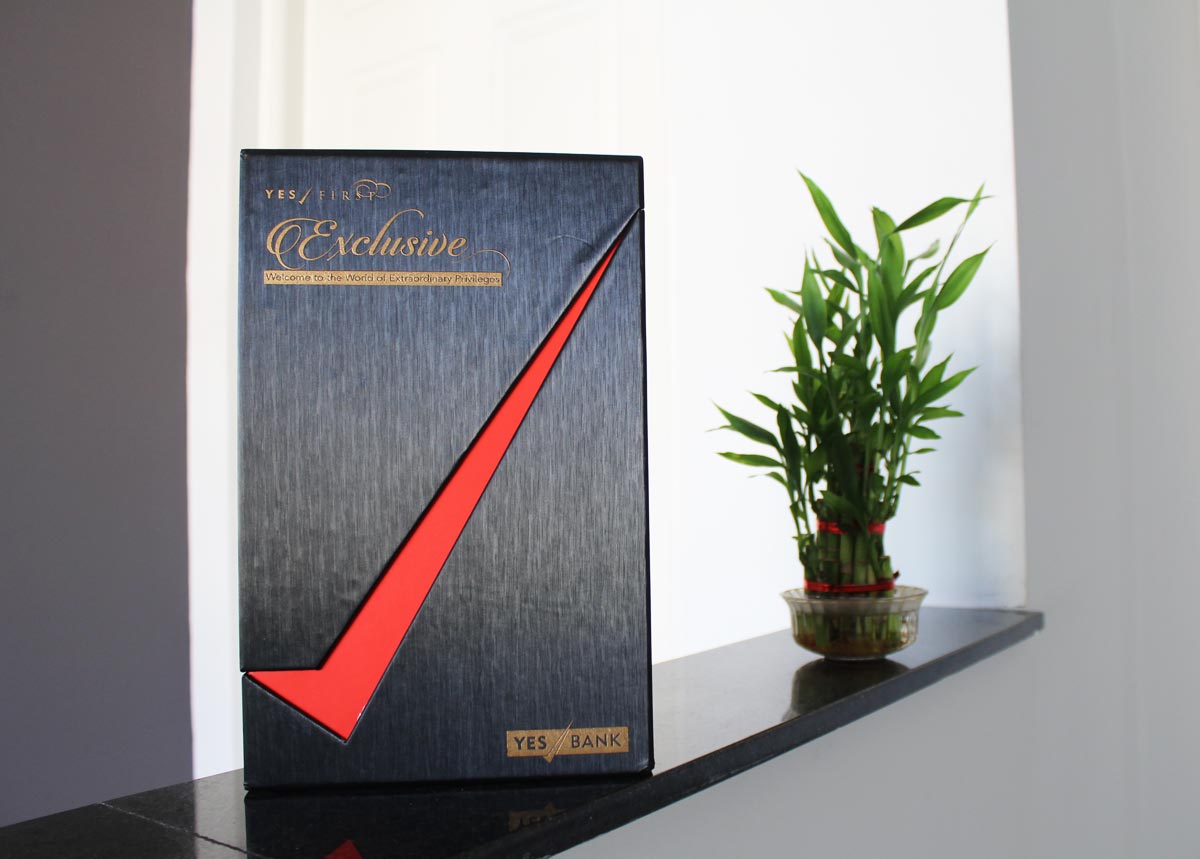 Yes Bank Credit cards used to be one of the most rewarding credit cards in the Industry when they were initially launched. They used to have mind blowing offers just like this one where they used to give upto 1,00,000 bonus points based on spends.
Those offers were huge by then, with return on spend exceeding even the major players like HDFC. Not just the rewards, even then presentation/box of their premium cards (as you see above) like Yes First Exclusive are some of the best in the industry.
But things started going opposite turn since past 2 years and it seems other complications with YesBank added fuel to the flame, making it even worse. Initially the offers stopped, then came series of devaluations.
June 2021 Devaluation
The latest devaluation that affects the reward rate on select categories and lounge access limits are going LIVE by 15th June 2021. Here's a quick look on what's changing:
Domestic Lounge Access: is now limited to 3/card per quarter for primary & Add-on Exclusive card and limited to only primary card on Preferred Card.
Reward rate: drops to 0.75% on YFE & 0.5% on YFP (on these select categories)
And you may also "assume" that International lounge access will be limited by mid-2022 or so, as soon foreign travel begins.
This is very much expected, as anyway unlimited lounge access on a free card is not something that can last forever. If you're aware of the truth behind Lifetime Free Credit cards, you wouldn't be surprised.
Lucrative EMI offers
So these all changes likely raises the question about taking Yesbank cards going forward. Speaking about which, I would say, they're still useful for two things:
Loan on Credit card @ 9.9% p.a
EMI @ 9.9% p.a.
That's right, Yesbank is one of the very few credit card issuers with such low interest rates on above services.
That alone makes it worthy to hold, for those who need such benefits. Especially the loan on credit card with such interest rates are very rare in the industry.
However, note that above are not standard offers with YesBank credit cards and another issue is that most Yes bank cardholders have relatively low credit limit, so making use of such offers is another challange.
Final Thoughts
While I do not recommend Yes Bank credit cards for anyone as a primary card for rewards, its still worth holding if you're looking for the EMI/loan offers.
So you may gladly take it if you're given as LTF, else better to ignore. There are so many other credit cards in the country to choose from. The list is here, just incase if you're confused: Best credit cards in 2021.
What's your thoughts about Yesbank credit cards in 2021? Feel free to share your thoughts in the comments below.