We've recently seen in detail about the impact of Covid19 on credit cards in long term. But now here's something happening as an immediate response to Covid19.
Banks have started revising credit card limits of their customers to safeguard themselves from potential NPA's arising out of salary cuts & job loss, as the Coronavirus situation is yet to get under control even after the extended lockdown.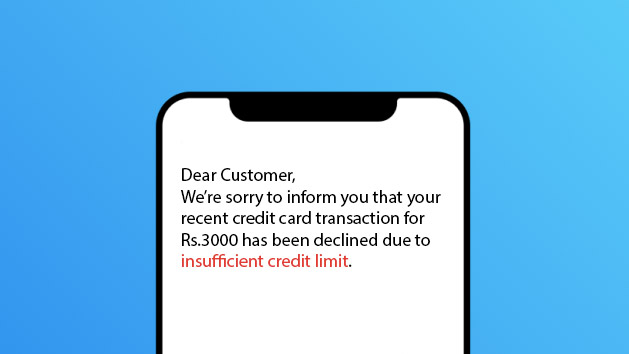 What's happening?
Axis Bank: According to a report in the Economic Times, credit card limits of nearly 200,000 customers of Axis Bank has been reduced with effect from April 15. Here at Cardexpert too we've seen a couple of readers report about the revision in credit card limit. Some of them have got hit in credit limit, as bad as 90%
Kotak Mahindra Bank: Kotak Mahindra Bank too has slashed credit card limits of its customers according to ET Now.
SBI Cards: There are also cases on internet reporting 60% reduction in credit limit on credit cards issued by SBICards.
That aside there are also reports saying that some issuers like Amex are holding requests for credit limit enhancements. This could be partly due to low workforce to handle the requests but it could also be a sign that issuers are getting sensitive about it.
What to do?
Nothing much, just keep a track on your credit card limit once in a while and always carry a backup card (just incase if you had to step out) as you never know when the banks would reduce your credit limit.
It would be smooth if issuers send an immediate notification via email/sms regarding the change.
Bottomline
Its no surprise to see banks reduce credit limits at situations like this but revising limits in the range of 90% is bit on higher side in my opinion. However, banks would be having enough big data AI to back their actions.
It has only begun now and that too in small numbers. If the lockdown keeps extending with more negative news, we could see major impact on credit limit on most cards, if not all.
While nothing could be done when banks decided to reduce the credit limit, I just wish they revert back to original limit once the situation gets under control.
So far the credit limits are intact on all of my cards. How about yours? Feel free to share your thoughts in the comments below.