As a regular reader of the blog, most of you might be aware of this offer, however, i'm sure it helps lot others who're new here. American Express recently has come up with new limited period promo – A Lifetime Free Membership Rewards Credit Card (MRCC). Its a reminder that you shouldn't miss it by any chance as its about to expire soon. Quick glance:
Joining Fee: Free
Annual Fee: LifeTime Free
LifeTime Free Offer Eligibility: ITR 12L p.a.
LTF Offer Expires on: Oct 5th 2017 Sep 20th 2017 (Extended)

If you're new to the world of American Express, you should check out my recent article on 5 Reasons why You should have an American Express Credit Card. Don't miss to go through the comments section as it has valuable information left by other readers.
Why You should Apply for Amex MRCC Lifetime Free Credit Card Now
American Express has various credit cards in India and here we're talking about the Membership Rewards Credit Card which is currently available as Lifetime Free. If you're looking for a complete review of this card, please check out – American Express MRCC Review. Here we'll see some quick points.
#1 Decent Rewards
Though the default reward rate of MRCC card is 0.5% on any spend, their accelerated reward rate jumps to ~2.15% on 3.5L annual spend, as long as you also avail their Monthly Bonus of 1000 points, which you get on spending Rs.1000 x 4 times in a month.
If your spends are spread across various categories and not just limited to some, you get better reward rate compared to SBI Card Prime.
#2 Merchant Offers
American Express is known for their aggressive promotions with various Travel and lifestyle partners. Some of their offers are Godsend for people like me, as i travel every once in a while.
This is the HUGE part that's going to save you few thousands every month, though i'll skip it now as i've explained in detail already many times here and here.
#3 Festive offer
Every year, especially during Diwali season, American Express runs a spend based offer that is very lucrative. Last year they ran this promo: Tanishq Gold Vouchers worth Rs.20,000 on spend of Rs.2L – That's nice 10% in savings!!
I'm expecting a similar spend based offer this year as well. And to enjoy that you need at-least one American Express Credit Card.
Apart from these, you do enjoy: Emergency Card Replacement, 24/7 Friendly Customer Support and of-course peace of mind with their Zero Lost Card Liability. I recently had couple of fraudulent transactions on my Credit Card and check out how American Express saved my Day.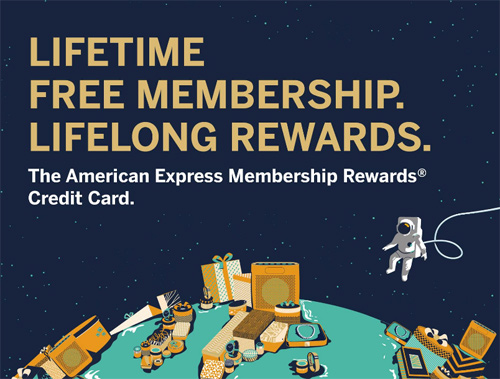 If you're eligible for the MRCC Lifetime Free Offer, i would highly suggest you to get one as it not only helps you to avail the festive promos but also enjoy all the existing and upcoming offers for the rest of your life.
Even if you're not eligible for LTF offer, consider getting even the paid one as the fee will payback multiple times, as long as you can spend well and avail their promotions.
Bottom Line:
Remember, the Lifetime Free Credit Card from American Express is much more valuable than other bank cards due to its exclusive offers as i mentioned on my recent article – The Truth about Your Lifetime Free Credit Card. That all being said, its wise to grab the LTF offer if you're eligible.
Did you grab the MRCC Lifetime Free offer? And who else is waiting eagerly for their festive promo like me? Share your comments below, as always 🙂