There has been lot of buzz lately related to HDFC credit card reward points program changes from July. These are very minor changes for most of them and is primarily made to stop few people from abusing the system. Here are the changes as per HDFC:
EasyEMI and e-wallet loading transactions will not accrue

Reward

points

.

Reward

points

accrued will be reversed if a retail transaction is converted into SmartEMI.

Reward

points

accrued for Insurance transactions will have a maximum cap of 2,000 per transaction.
Lets put it in easy words and see why these changes are happening. Before that, check out this article to brush up some basics: Credit Card Reward Points and Cashback Demystified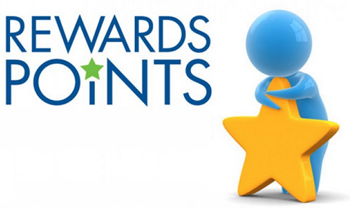 Changes to HDFC Reward Points Program from July 2017
#1 E-Wallet Loading Transactions
It looks like a lot of people were gaming the system by doing Manufactured Spends, especially on Paytm wherein a person can load upto 1 Lakh from his credit card and then take it to bank without loosing a dime (now they seems to charge a bit, it was free during demonetization). This maybe to meet the yearly spend milestone, or maybe to earn a lot of reward points or just to get some free money while revolving the balances on credit card.
This affects both Paytm and the bank, as Paytm absorbs some 'X' amount when you load your wallet. The banks are also loosing as you keep the funds revolving forever without any interest. Hence Paytm decided to charge 2% extra on credit cards and then reverted that as everyone was against it. Now it seems Paytm has asked the bank to give them lowest TDR (to reduce their loss) which results in this new rule as banks can't give them low TDR and also reward us at the same time.
Note that only "Wallet Loading" txn's are affected. You can still use Paytm payment gateway to make payments and get reward points for them as usual. I hardly load 1k or 2k to Wallets for some emergency recharges. Hence it doesn't affect me much and hope for the most.
#2 EMI Transactions
I've been thinking about it quite sometime as to how HDFC was able to allow reward points on EMI txn's. This is because, if you've availed 2x/5x/10x rewards on a txn and convert to EMI, the reward rate offsets the interest rate and even ends up in profit most times. My dad had used this opportunity a couple of times and was able to revolve the credit for couple of months and also get some reward points.
Now you can no more do it. However, it doesn't matter as most people who take EMI's aren't even aware of the reward points system. Anyways its a whole different topic as EMI's shouldn't be an option in your life if you're planning to SAVE money using credit cards.
Tip: You can still bypass this by taking Insta Loan or Insta Jumbo Loan rather than availing SmartEMI/EasyEMI. If you don't have Insta/Jumbo Loans enabled, you must check out this article: Secret is out: How to Enable HDFC Credit Card Loan offers
#3 Insurance Transactions
I remember HDFC was running 2x Points on some insurance payments for a while and i was wondering what the hell they were doing. Maybe that was a short offer, or maybe they just want us to get used to the system before they put such limits. The reason for limit is more like the #1 thing we talked about.
Higher the txn volume = Lower the TDR Merchant wants = Lesser the Bank Earns = Low Rewards to End Users
That being said, Insurance payments are bulky ones that can burn bank's profits if they keep giving us a lot of reward points. Hence the limits.
So with these changes initiated by HDFC, i believe all other banks too will follow the same in coming days. Lets see!
Are you getting affected by these changes to HDFC Credit Card reward Points program? Feel free to share your thoughts in comments below.