Axisbank Vistara Credit Cards are one of best rewarding travel credit card in India when it comes to domestic award flights. Their Vistara Infinite Credit Card is probably the best airline credit card in the country with whooping reward rate of over 10% on spend. It has given me amazing business class flight experiences in Indian skies.
Now these Axis Vistara Credit cards are getting additional spend based milestone benefit, which means you get 1 extra award ticket on each of the cards (on additional spend). Here are more details,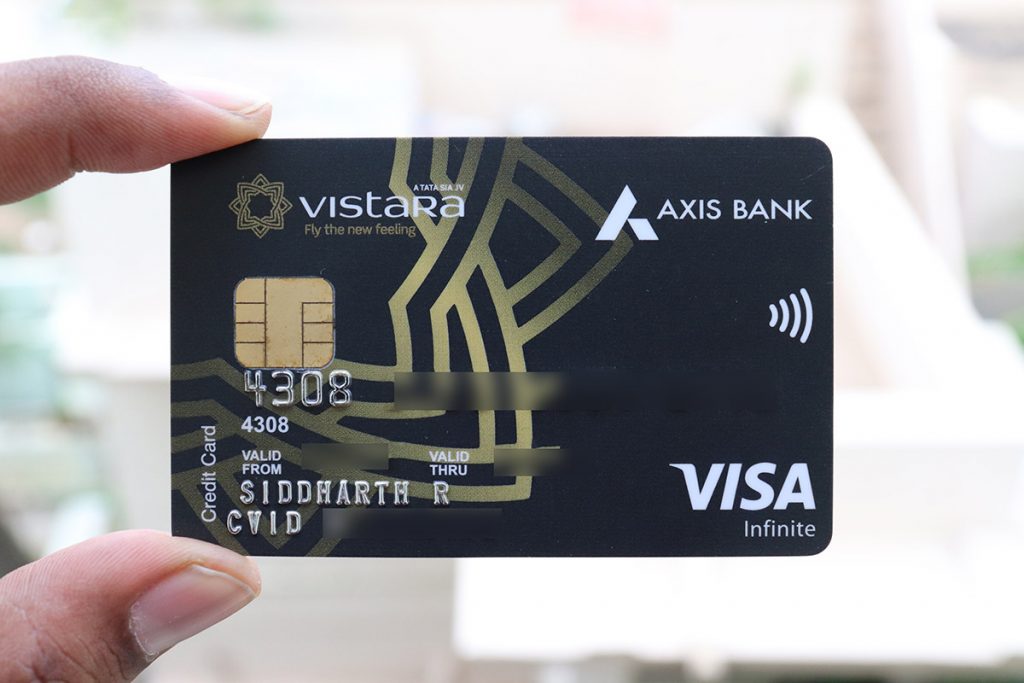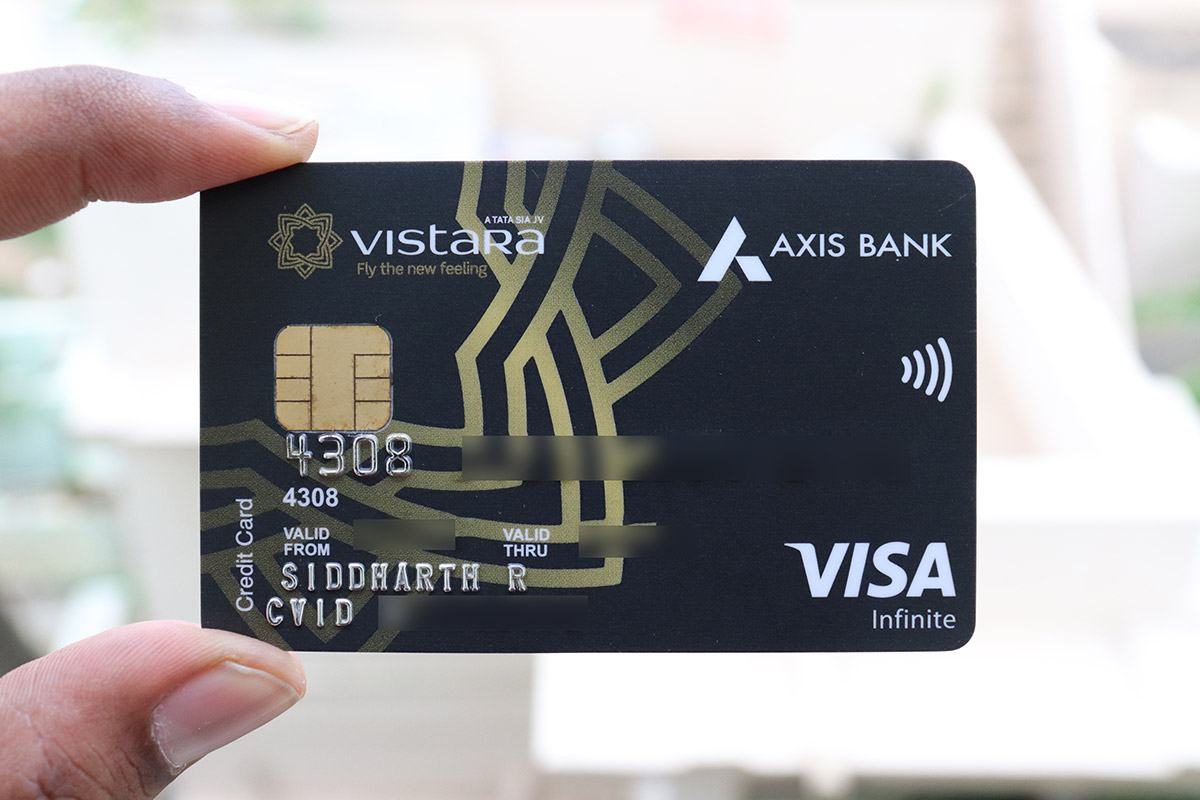 New Benefits on Vistara cards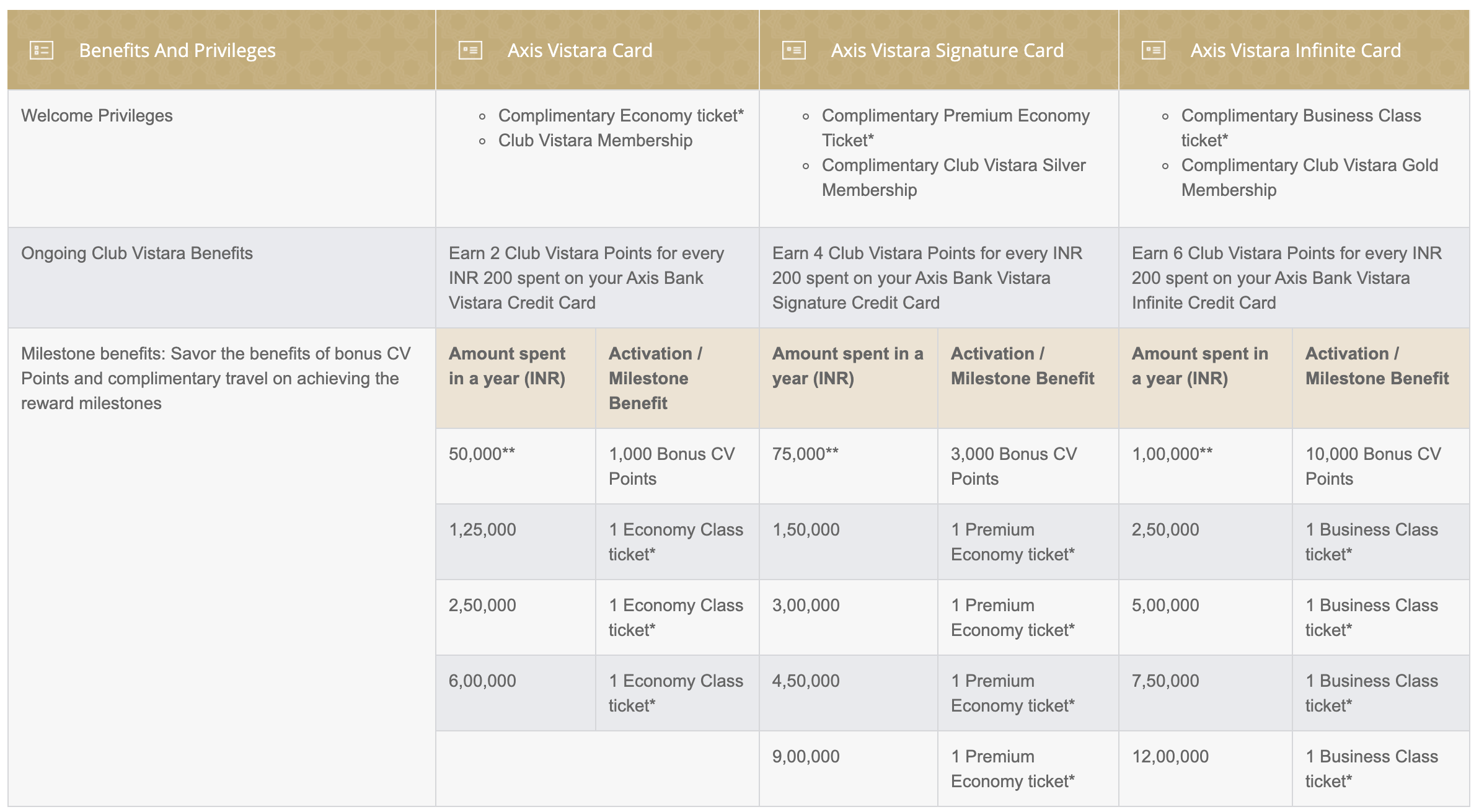 If you would like to check in detail, here's the updated content on vistara website.
So basically the additional voucher demands you to spend 6L,9L & 12L (totally) or in other words the new ticket comes at additional 3.5L, 4.5L & 4.5L spends on platinum, signature & Infinite variants respectively.
Are they worth it?
Platinum & Signature – Nope, not worth it for most. For ex, instead of spending 4.5L on vistara signature, you may rather spend it on Diners Black and get 14K worth points which you could in turn redeem for even 2 Premium Economy Class tickets.
But if you've spotted any premium Economy ticket >14K, this milestone benefit may still be worth it. Similar case for Platinum (basic) variant too.
Infinite – Yes, its definitely worth it as you get more than 4% return on this additional 4.5L spend, but do note that your overall reward rate may go down on this card a bit.
When will this go LIVE?
For card anniversary beginning on or after 1st Nov'19
I checked with Axis Bank over call and they're clueless. It seems Axis may take a while to communicate this internally. But the Axis website is now reflecting the updated numbers.
Anyway Vistara had the information ready. Here's what Vistara said when I asked:
"We wish to inform you that eligibility for the milestone benefit is considered only for card anniversary beginning on or after 1st Nov'19 for all the 3 card variants. The subsequent milestone based on spends will be credited automatically in the Club Vistara account."
Bottomline
The new milestone addition to Infinite variant is a very good move. For others, it could be considered as an additional option if you can stretch your spends. Might work well for those who don't have other premium/super-premium credit cards.
Its good to see Axis upgrading their existing cards. Looks like this season we're seeing a couple of face-lifts on existing cards like the one on Diners black last week.
Let's hope this happens to all other credit cards too based on the demand. And the demand is created only when you share feedback to the banks.
What's your take on the new milestone benefit addition to Axis Vistara cards? Feel free to share your thoughts in the comments below.
Thanks to Nipun for sharing the info on new benefits.