Last month we saw one of the amazing Amex-Marriott Promo that gets you 50% more points on Marriott Bonvoy Points transfer. As that offer ended in October 2019, this month we have a fresh offer from American Express India with which you could save about 25% on Marriott spends. Here's the offer info,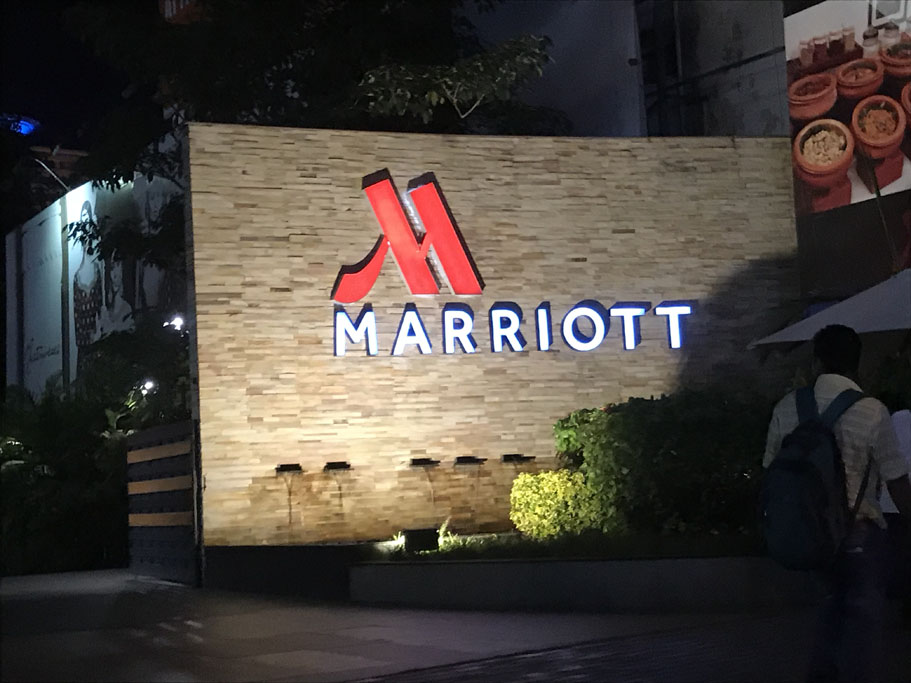 Marriott Amex Spend Based Offer
Offer: Spend ₹20,000 or more, in one or more transactions, at participating Marriott Bonvoy properties by 31/12/2019 to receive ₹5,000 cashback one time.
Offer valid at participating Marriott Bonvoy properties in India, Thailand, Japan, Singapore, Australia, Hong Kong, New Zealand.
Cashback should appear on your billing statement within 5 business days from qualifying spend but may take up to 90 days from the offer end date 31/12/2019.
Amex was previously running a similar promo with Hilton and its good to see Marriott now. Definitely an amazing offer with 25% savings, as long as you meet the minimum spend criteria.
Getting enrolled for this Amex offer among others has got lot easier now as all you need to do is a simple click after logging into your Amex Account.
Just incase if you don't know, it was live since past 1 month. This section is available on your Amex Account, just below your "Recent Transactions" history.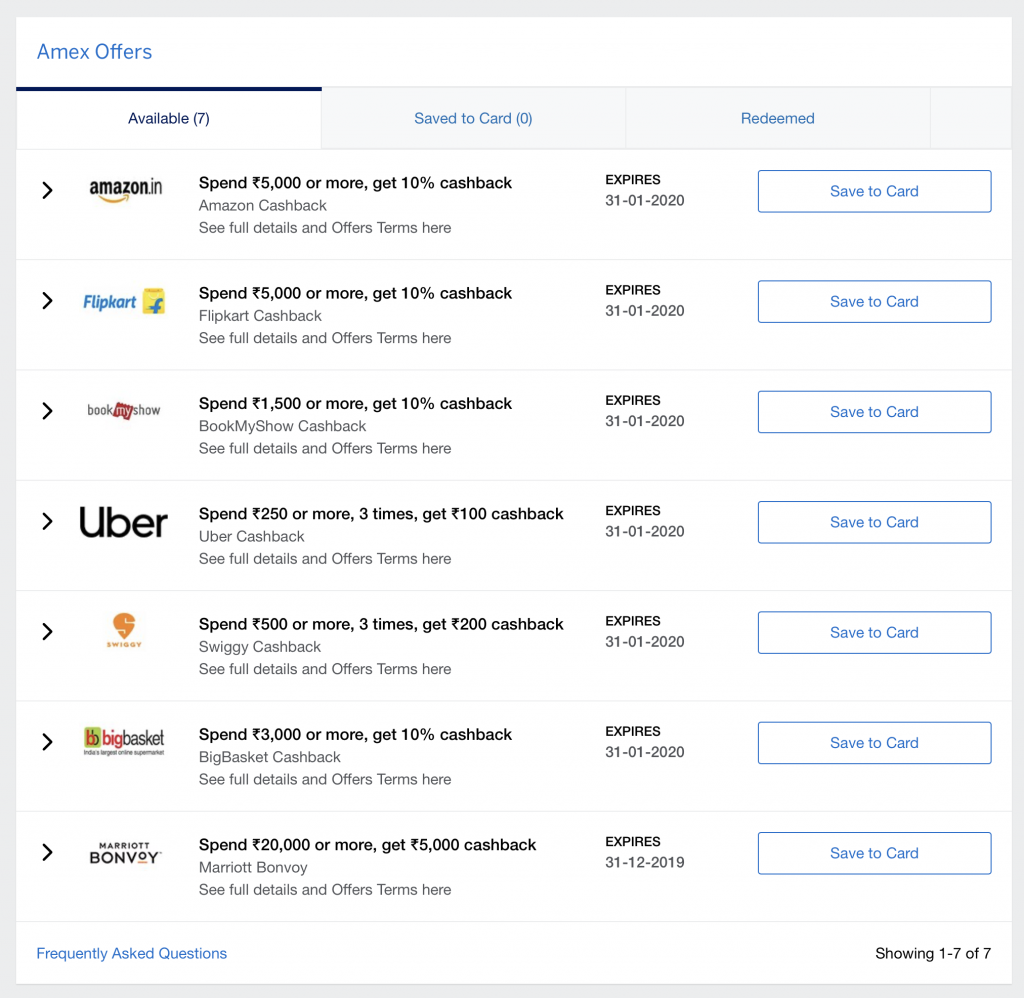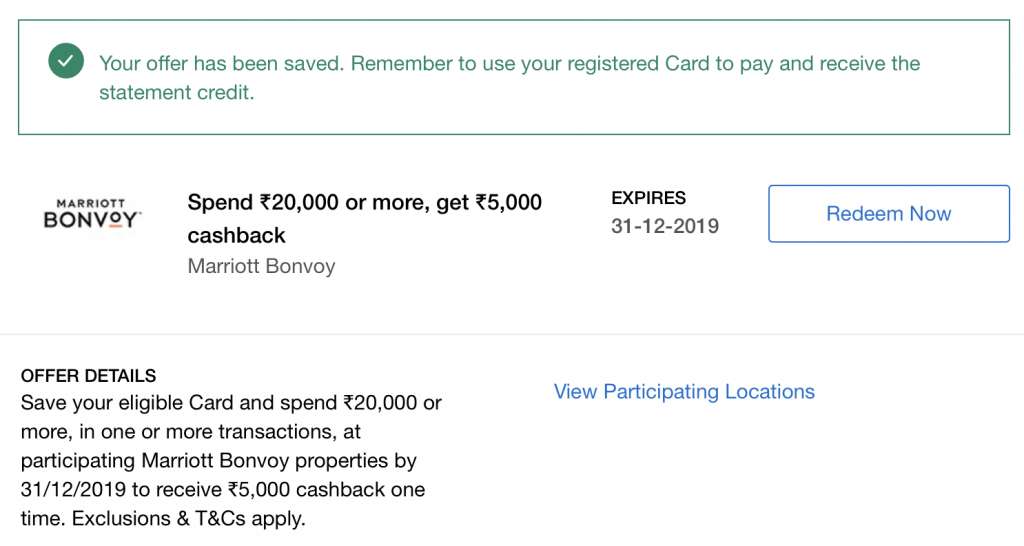 Bottomline
I think Marriott is finally moving in right direction and I "assume" that they're testing the waters before they bring in their Marriott Credit Card to India. Its good to assume things, but let's see where its going. As long as they run these kind of offers regularly, its as good as having the Marriott card.
Speaking about Marriott credit cards, it seems Amex is working on a new card that's positioned between Plat Charge & centurion at 1500$ fee for US and is expected to be named as "Optio".
The rumours say that it may come with Marriott Plat status. Whether it'll come to India or not is a big qn though, but I think it would make sense. We'll have to wait!
What's your take on this Marriott Spend based promo? Feel free to share your thoughts in the comments below.