Disclaimer: This is not an actual card, it's just an imaginary concept by me. It's an idea as to how a best super premium credit card can look like, in my point of view.
Thanks for showing your interest in my previous Lifestyle Credit Card – Concept which is a premium credit card. So, as a continuation to that, here's my concept on the best super premium credit card.
Type: Super Premium Credit Card / Visa Infinite

Joining Fee: 25k+GST / (Renewal: waived on 25L spend)
Welcome Vouchers: 10k Taj vouchers + 10k Dineout voucher + 10k Uber Credits/Ola Money
I badly need that Olamoney as it not only gives access to cab rides for the entire year, but also helps with some recharges here and there 🙂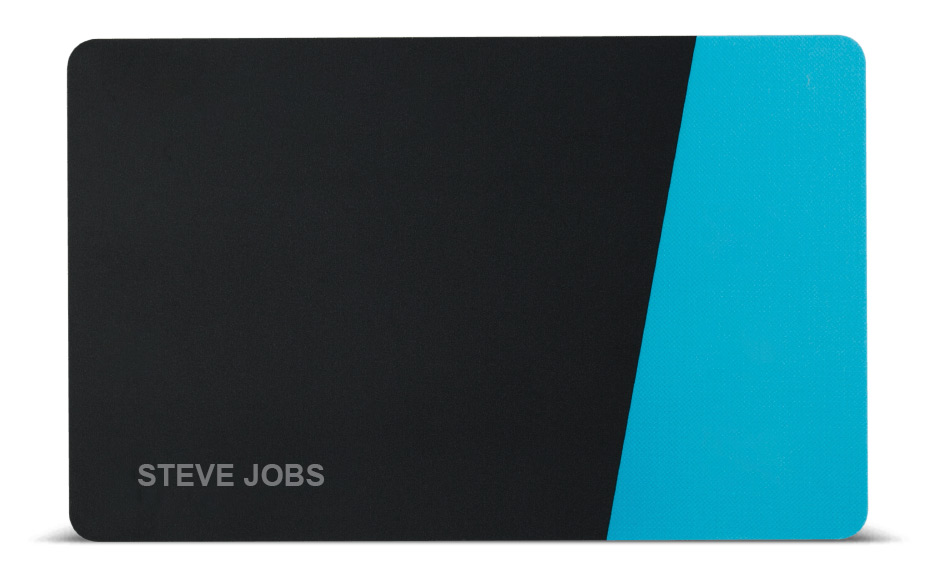 Design
Metal card (or) with some design as above
Reward Points
Points Reward rate: 2.5%
1 Point = Rs.1
Redemption Options
Points Transfer
Hotels: Hyatt/Marriott (1:2)/Taj
Airlines FFP: Jet Airways/Vistara/Air India/British Airways/ Singapore Airlines
Vouchers
Shopping: Pantaloons/Lifestyle/AdityaBirla Brands/Arvind brands
Dining: Dineout/Eazydiner/Marriott
Travel: Cleartrip/Taj/Oberoi
Elite Tiers
Hotels: Marriott Gold Elite/Hilton Gold/Taj Gold
Airlines: Vistara Gold/Jet Silver
Dining: EazyDiner Prime / Club Marriott membership / Taj epicure
Milestone Benefits
Other benefits:
Lounge Access: Unlimited + 10 Airport Spa Access via Dreamfolks
Meet & Greet: 5 times/Yr (Most Desired)
Forex Markup Fee: 0% (First of its kind in India)
Add-On Cards: to friends/family, post reports to Credit Bureau
Flexible Limit: Go upto 2X of current limit (on approval)
Emergency Replacement: Instant (for online usage), within 3 days (anywhere in the world)
Concierge: No hold/No IVR. Direct access to support ex. who can solve issues in minutes & callback wherever applicable.
Bookmyshow: Rs.500 Discount every month (similar to SBI Elite)
Birthday Benefit: 2X points on birthday spends (5% Value)
Spend Based Offers: Engage customers once every now and then with targeted offers.
I recently did an entire trip on international business class and for the first time i've realized the importance of Fast-track immigration which is usually a part of Meet & greet.
So having Meet & greet is just like flying business class and it saves atleast 2 Hours on international arrival.
Only Citi Prestige has Meet & Greet at select airports at the moment. Wish some credit card company could make it work across the world. I believe this would definitely attract those who value time.
Value to User
On spending 20L, a user gets Rs.95,000 direct value which is nice 4.75% reward rate.
And if you add the indirect benefits via Meet & greet, lounge access, etc. the reward rate would cross well above 6%
Value to bank
Considering atleast 20,000 cardholders sign up for the card in a year, and if we consider the average spend at 10 Lakhs a year, this would boost additional ~100 Crores revenue to the bank.
That's a sweet number when we don't even consider the other cross-sells.
So Why such a card?
This card was designed by keeping in mind about the real HNI's of India who value the values of money for what it has to offer.
This typically provides all lifestyle benefits and to travel in style for the one who's doing couple of domestic & international trips every year.
Cardexpert Rating: 4.9/5 [yasr_overall_rating]
Bottomline
That's by far the best features i could come up with this concept, while keeping the numbers a bit realistic.
I thought of adding even more features but that would end up in Ultra super premium, invite only credit card 😉
What's your take on this super premium credit card concept and which benefit you love the most?