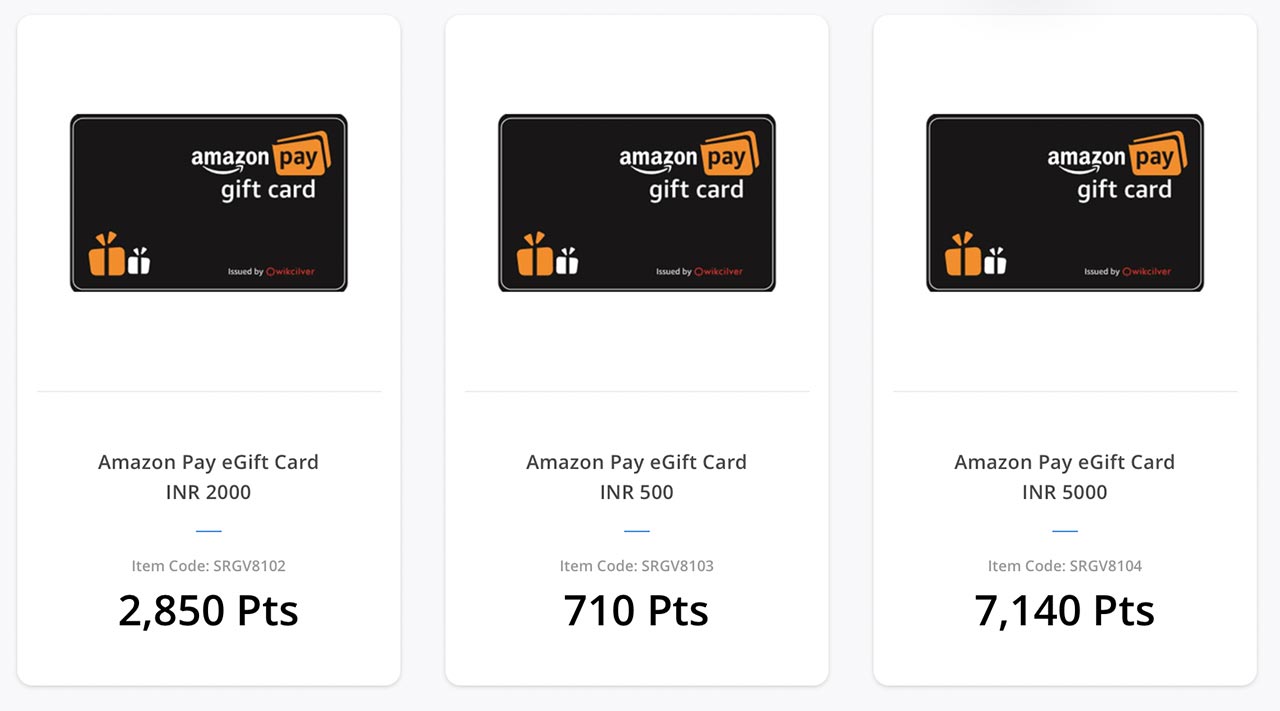 Just like the last HDFC redemption offer that ran during October 2021, this time too HDFC has come up with a good redemption offer where-in you could redeem your HDFC Infinia (or) Diners Black points for vouchers at 70Ps instead of usual 50Ps.
Offer: Redeem points for vouchers at 1:0.70 INR for vouchers
Offer Period: 18th Dec to 20th Dec 2021
Not sure if a similar offer is running on other HDFC credit card variants.
It's a good offer depending on one's situation. For example, my HDFC points are expiring almost every month and I usually transfer points to Club Vistara.
But given Omicron is on the way, travel will further be delayed, so in this situation redeeming for Amazon vouchers at 70Ps felt like a very good option.
Hence, I just went ahead and redeemed some of my points that I think will expire in next couple of months. The order was fulfilled in under 5 mins. Wonderful!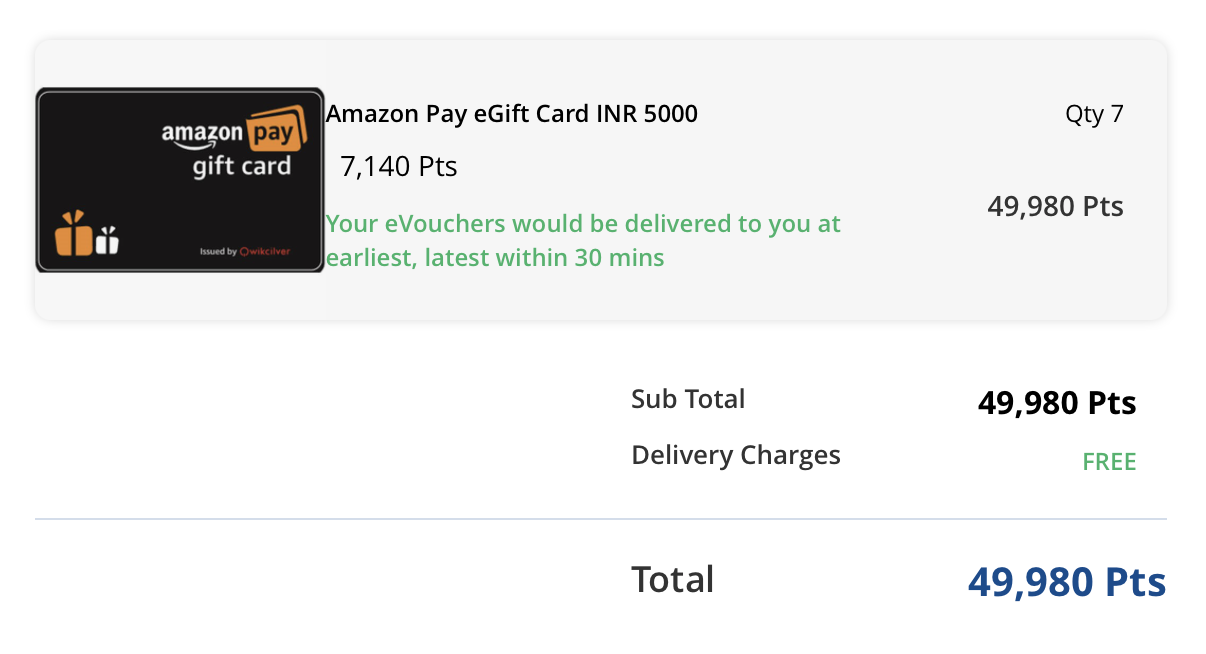 That aside, HDFC is also running Buy1 Get1 offer (since past 1 month or so) where-in certain "products" are eligible for this redemption offer. Personally, I don't find anything interesting here but you may have a look to see if it excites you by any chance.

What's your take on the HDFC redemption offer @ 70ps for vouchers on super premium credit cards? Feel free to share your thoughts in the comments below.