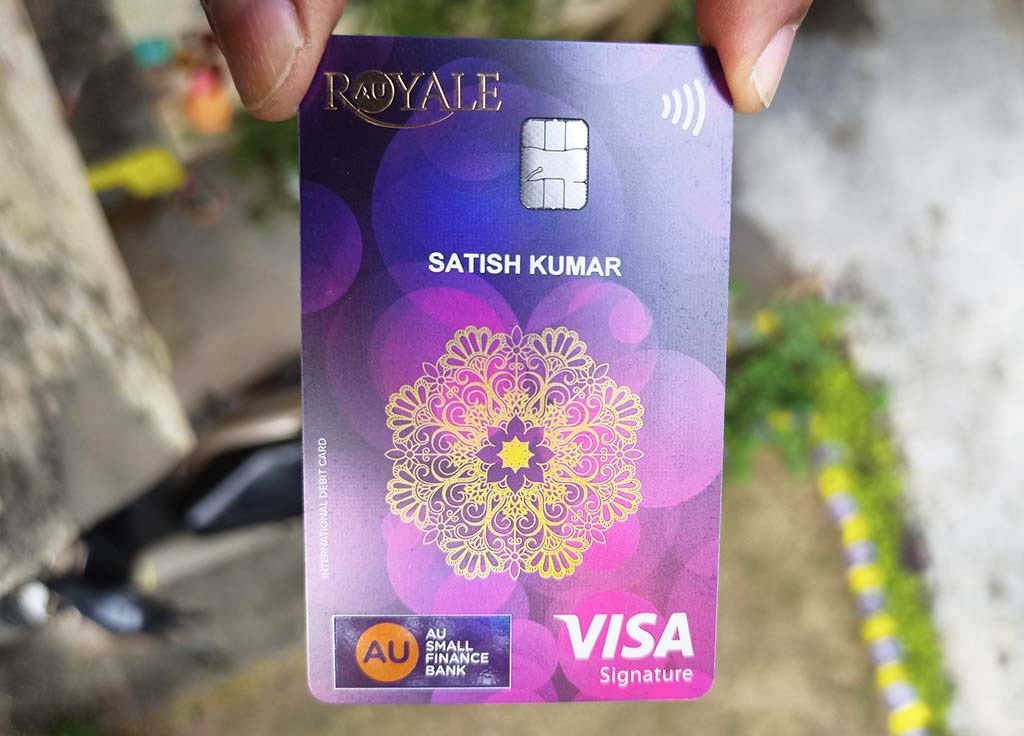 AU bank started operating in India as a vehicle financing company since 1996 and later converted to a Scheduled Commercial Bank in 2017 upon getting license from RBI. It is a listed entity on NSE & BSE having its origin from Rajasthan.
AU ROYALE is a premium banking programme by AU small finance bank offering various lifestyle benefits and value to its affluent customers.
AU bank has already launched 4 credit cards to extend its bouquet of services, though there are hardly any industry leading features (like IDFC First Bank credit cards) to be excited with. Here's my experience with the AU Bank Royale Savings A/c,
Eligibility
Eligibility criteria: 1 Lakh or above AMB on Savings A/c
It allows you to add upto 6 extra family members at no extra requirement. Penalty charges applicable if AMB is not maintained.
As told by bank executive AU Bank Royale account holders will most likely be pre-approved for LTF Vetta/ Zenith AU Bank credit cards basis their relationship value.
This we will know in the coming months. I'm expecting the LTF offer to kick-in in 3-6 months. Let's see if it does.
Opening Account
Visited one of its branch in my city (currently 2 running) and talked to an executive regarding AU Royale account.
Next day an executive visited my house for Royale account opening formalities on an Integrated Tablet kind of instrument (containing camera n biometric reader) and the account was live in 4 days.
Here's a quick look at the timeline,
30 Nov 2021- Account opening formalities completed at home
03 Dec 2021- Email confirmation of account opening
06 Dec 2021- Welcome kit delivered via Bluedart
Welcome Kit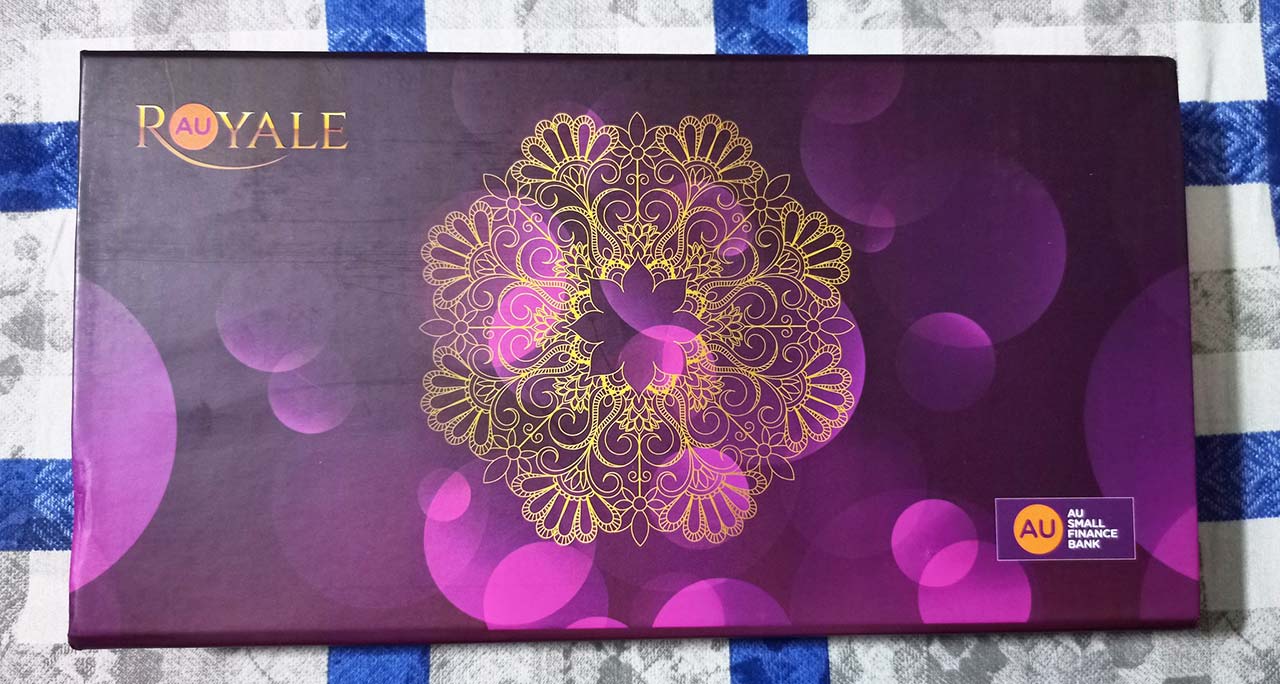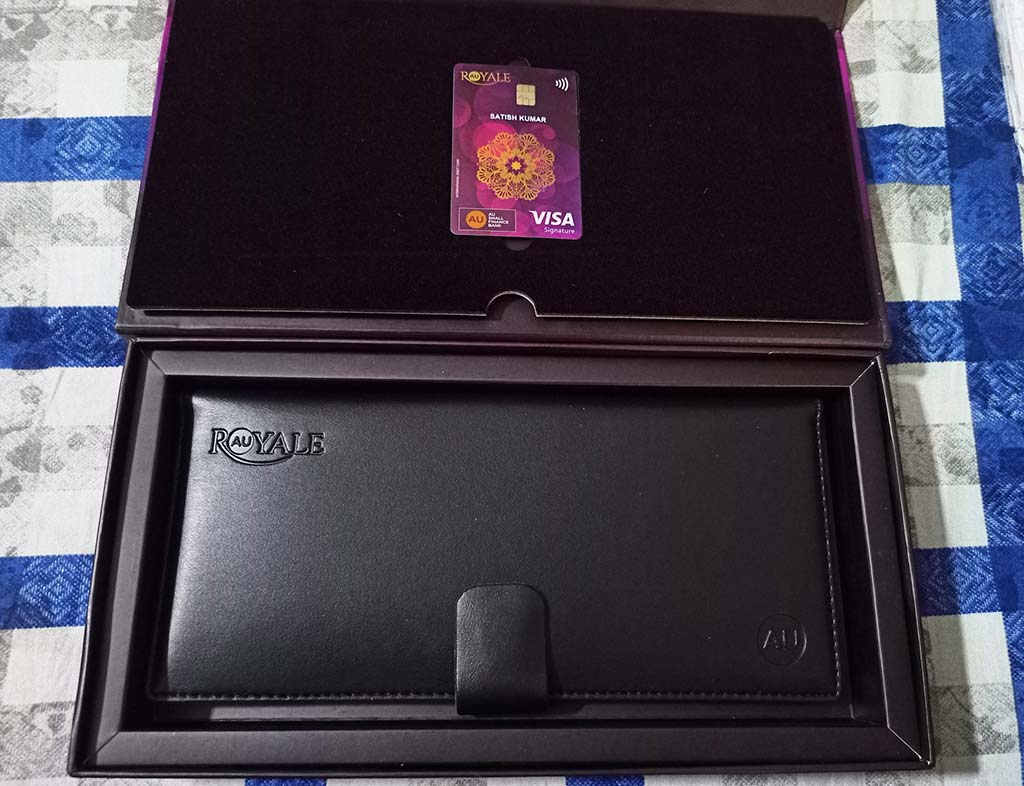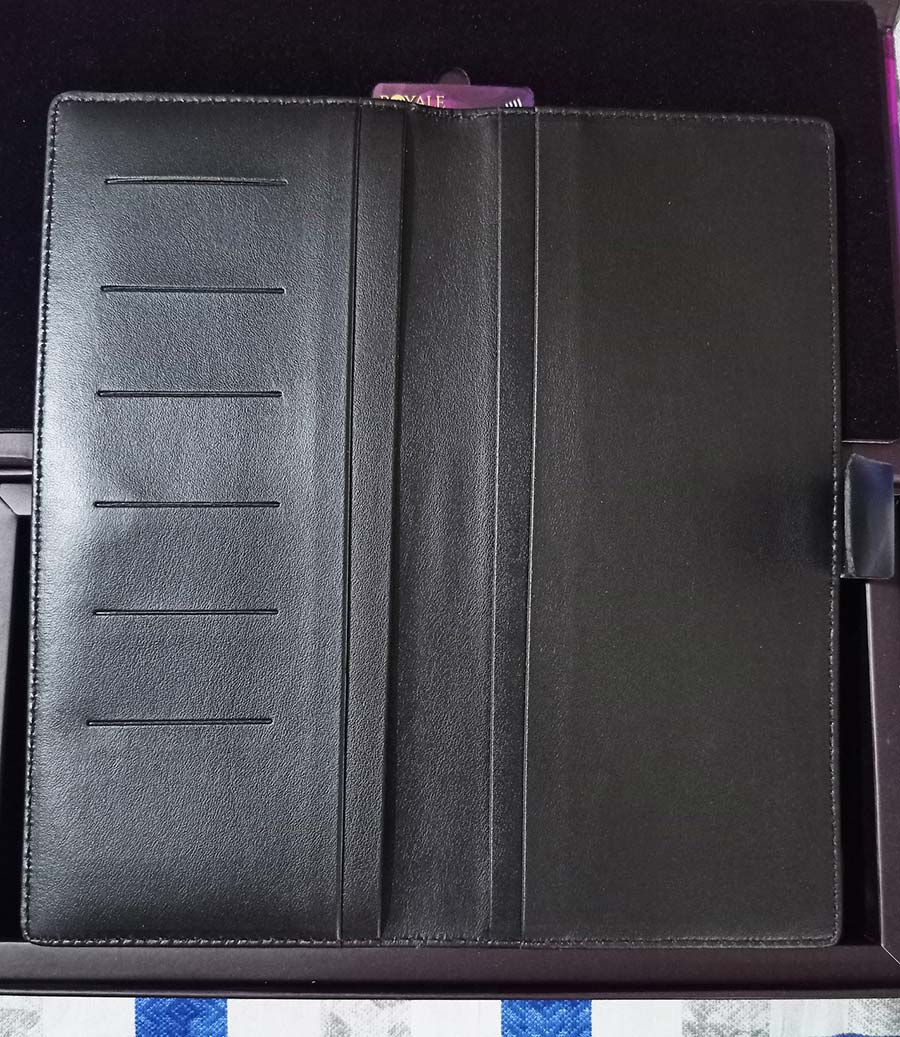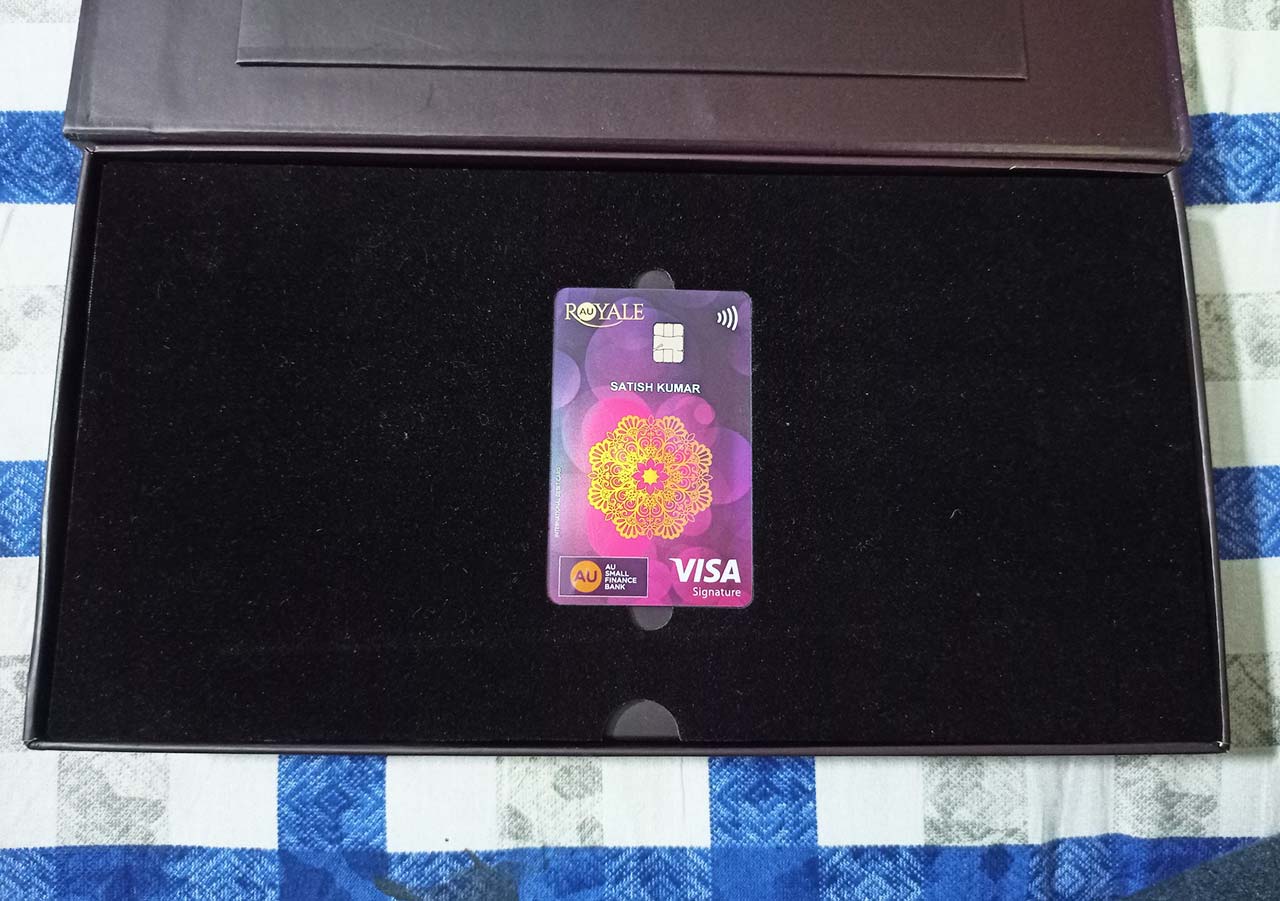 You get a very nice looking AU Royale Visa Signature debit card having decent features & benefits, details of which are mentioned below:
Card Features & Benefits
Welcome Benefits
Upto 10% cashback at booking.com (Unlimited cashback)
15% off at Titan, Hamleys, Bata
Upto 25% cashback at Samsung online store
25% off at Crocs online store
20% off on Gold making charges at Joyallukas & 3000 off on Diamond jewellery
10% off at Tanishq, AND, House of Masaba
Note: Welcome benefits are applicable for 1st year only
Welcome benefits are nothing great and only few customers would be able to make use of it. Would have been far better if useful memberships like amazon prime, disney hotstar, zomato pro or timesprime were given instead.
Regular Benefits
Visa Signature debit card enables Visa Signature benefits
Domestic airport lounge access: 2 per quarter
1% monthly cashback on non fuel spends upto 200 per month (min. monthly spend of 2500 required for cashback & posted to ac 45 days post the end of transaction month)
Buy 1 get 1 offer on bookmyshow twice every month upto 250 each ticket
Cross currency markup fee of 1.5%

30% discount on green fees at select golf courses globally

Fuel surcharge waiver, nil debit card annual fee, higher ATM & POS limits (4 lacs per day)
Complimentary insurance coverage (Card liability cover- 4 lacs, Purchase protection- 25K, Bag loss- 2 lacs, Air/ Personal accident- 1 crore/ 5 lacs)
75% discount on locker charges for 1 per group
Demat annual charges waived off (if you decide to open one though !!!)
Regular monthly offers at Bigbasket and frequent popular online offers (Cleartrip 20%, Yatra 15% discount on flights)
Annual vouchers on high spends (as mentioned below)–
| | | |
| --- | --- | --- |
| Annual Spends* | Milestone Benefits | Voucher Details |
| INR 100,000 | INR 500 Voucher | INR 500 Amazon Voucher |
| INR 200,000 | INR 1,250 Voucher | INR 500 Amazon Voucher + INR 750 BookMyShow Voucher |
| INR 500,000 | INR 2,250 Voucher | INR 500 Amazon Voucher + INR 750 BookMyShow Voucher +INR 1,000 Taj Hotel Voucher |
| INR 1,000,000 | INR 4,750 Voucher | INR 500 Amazon Voucher + INR 750 BookMyShow Voucher +INR 1,000 Taj Hotel Voucher + INR 2500 MakeMyTrip Voucher |
Basis total spends on AU Royale debit card in a financial year
Milestone benefits will be provided within 90 days after the end of financial year. Not valid for ATM withdrawals, fuel & cancelled transactions.
[Note: As always, read the tncs of each offer carefully if you are planning to join the programme. If in doubt, ask customer care (better to have an email reply)]
NRI NRO Account
AU Royale also has an account for NRI/NRO with 5L AMB, which they call it as "AU Royale World". It has some additional features, one of it being: Zero Markup Fee on the debit card.
That's quite interesting and aggressive for a small bank to offer Zero markup fee benefits as its only offered by the banks like IndusInd. But unfortunately this benefit is only for the NRI accounts and not for the resident Indians.
Bottomline
As a new entrant AU bank offers high interest rate on savings & fixed deposits compared to PSU/ bigger private banks. (Slab wise, from 3.5% to 7% on savings).
But remember that you are protected by RBI only upto 5 lacs / account in case bank goes bankrupt.
AU Bank's Royale account looks like a good one (USP being very good looking Royale debit card) in the premium banking segment at low AMB requirement with its USP, as this enables you to get family banking benefits with lounge access for all.
Do you bank with AU Small Finance Bank, either with savings a/c or credit card? Feel free to share your experiences in the comments below.