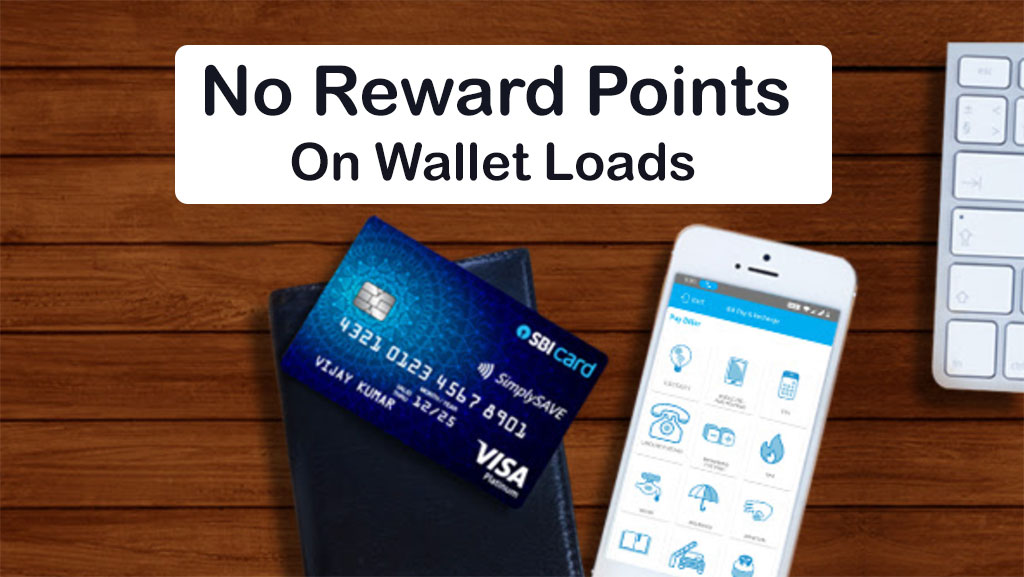 Just like how every credit card issuer has one or more sad news during the Covid situation, SBICards is no different.
What's the change?
Here comes a bad news for everyone who love using online wallets like Paytm, Mobikwik, etc as SBICard silently decided to revoke reward points accrual for e-wallet load transactions by adding a line in the Terms & conditions.
Here's a quick look into the updated T&C (see under Shop-and-Smile rewards program):

After HDFC Bank, SBICard is the second major credit card issuer to stop giving reward points on spends.
Why this Change?
This is usually done by banks because some users load the wallet through credit cards and then take it back to bank account.
This isn't a healthy behaviour and so banks are trying to avoid it by revoking points on such spends. But the reason for current change is bit different.
SBICard CEO recently confirmed to ET Now in an interview that their transactions via e-wallets are on spike during the current Covid-19 situation.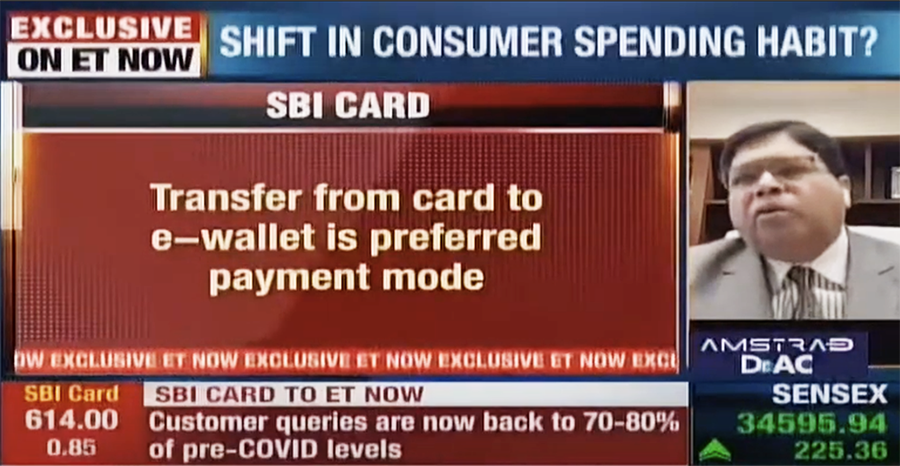 This is likely because many cardholders are doing big spends like paying utility & insurance bills via wallets among other small expenses.
That will be huge as you can imagine. We can assume that SBIcard must be seeing well more than ~30% (assuming, not real) transactions on wallets, if not more. FYI, Amex wallet spends increased from 2% to 10% during covid-19 (confirmed numbers), and hence the above assumption.
And so they must have decided to do this. Their balance sheet would now look good at the cost of our Reward Points.
What about other transactions?
There are two types of transactions when it comes to wallets.
Wallet Loads
Wallet as payment gateway
The second situation happens when you use wallet more like a payment gateway and transact directly with the merchant without loading.
But the problem is this is also treated as wallet load when it comes to HDFC bank and so likely to happen with SBICard too.
This is because either the MCC Code is not reported properly by the wallets or the bank wants to enjoy those transactions too by tagging them by "name" of the merchant, like Paytm Or maybe the problem is wallet services sometimes actually loads the amount and then debits the wallet instead of directly debiting them.
Either way, you have no control on it and so its safer to stay away from any wallet transactions, as much as possible.
Bottom line
Is this change fair to cardholders? No! 
I think they could handle it better in a different way. Something like "No Reward points beyond Rs.1 Lakh spend a year or so". So that the genuine users are not affected by this.
But well, they're into the "business" so they will see what makes them more profit than what users like. Yet, if they see a lot of customers complaining about it, it may change.
That all said, remember, this wont affect your milestone spends and you will continue to earn the spend linked benefits on most cards like Elite, Prime & SimplyClick.
What's your take on this new change by SBICard? Feel free to share your thoughts in the comments below.