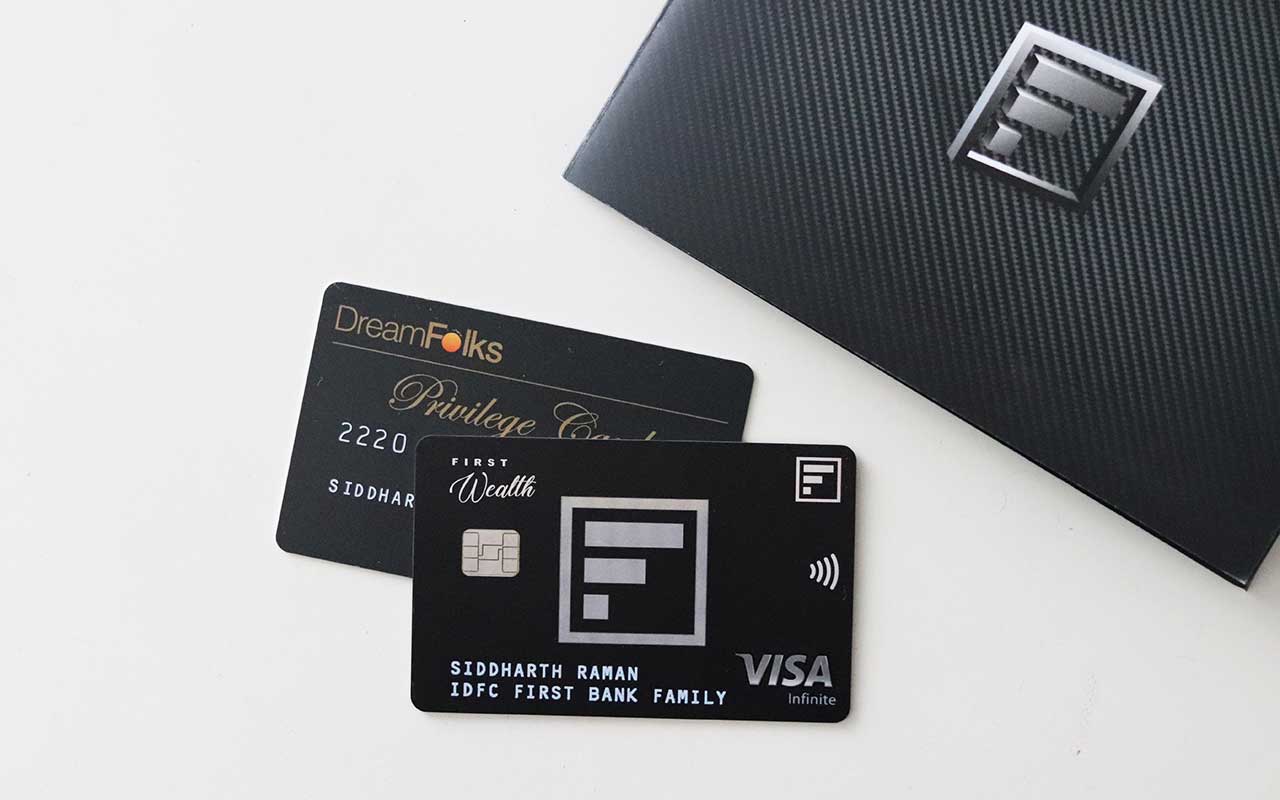 This article covers only the unboxing, upgrade and hands-on experience of the IDFC First Bank Wealth Credit Card.
If you're looking for features & benefits along with the detailed review, please check out this article: IDFC First Wealth Credit Card Review
Upgrade process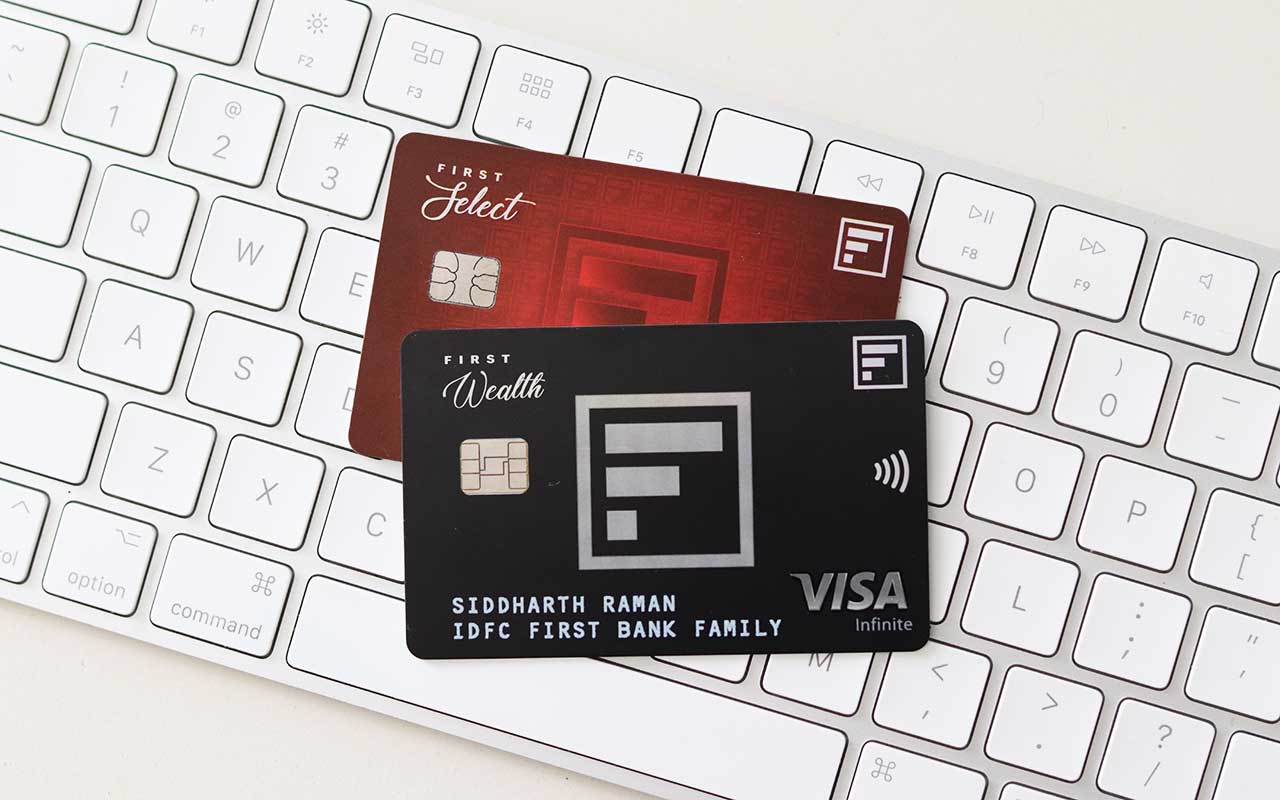 I requested for a Limit Enhancement along with the card upgrade from Select to Wealth few months ago via phone banking, which was then handled by email support. But it was declined.
I thought it's because the card is less than a year old and so left it. I didn't bother much back then as the reward rate anyway is same.
But then after the recent devaluation, I sent the request again, now the card is more than a year old, this time through branch via Wealth RM & BM. They couldn't do anything initially and only on aggressive follow up it moved, almost after "2 months".
First LE was done because wealth needs to have 5L minimum credit limit. But I see some holding wealth on 4L limit as well, which was the max limit issued on select cards back then.
So post LE, an upgrade was expected to happen as per the branch, but it didn't. It didn't move for 2 weeks and so I took social media support and got the upgrade approval in "3 hours". I was able to see the virtual card in a day and the physical card was delivered in a week.
Overall, the bank is WORST in communicating about the limit enhancement & upgrade process even to their branch heads. It's not the first time this is happening with IDFC though. They did the same when they launched premium banking products.
But it's good to see that the bank has given power to the social media support to get things done pretty fast.
So as I wasted quite a lot of time with IDFC, I've decided to dedicate IDFC cards for all lounge access needs going forward.
Welcome Kit
It comes in a relatively simple welcome kit for a premium credit card, of-course they can't spend much on welcome kit's for a LTF card.
Note that the Dreamfolks card arrives separately after a day or two of receiving the credit card welcome kit and it needs no activation. Here are some pics,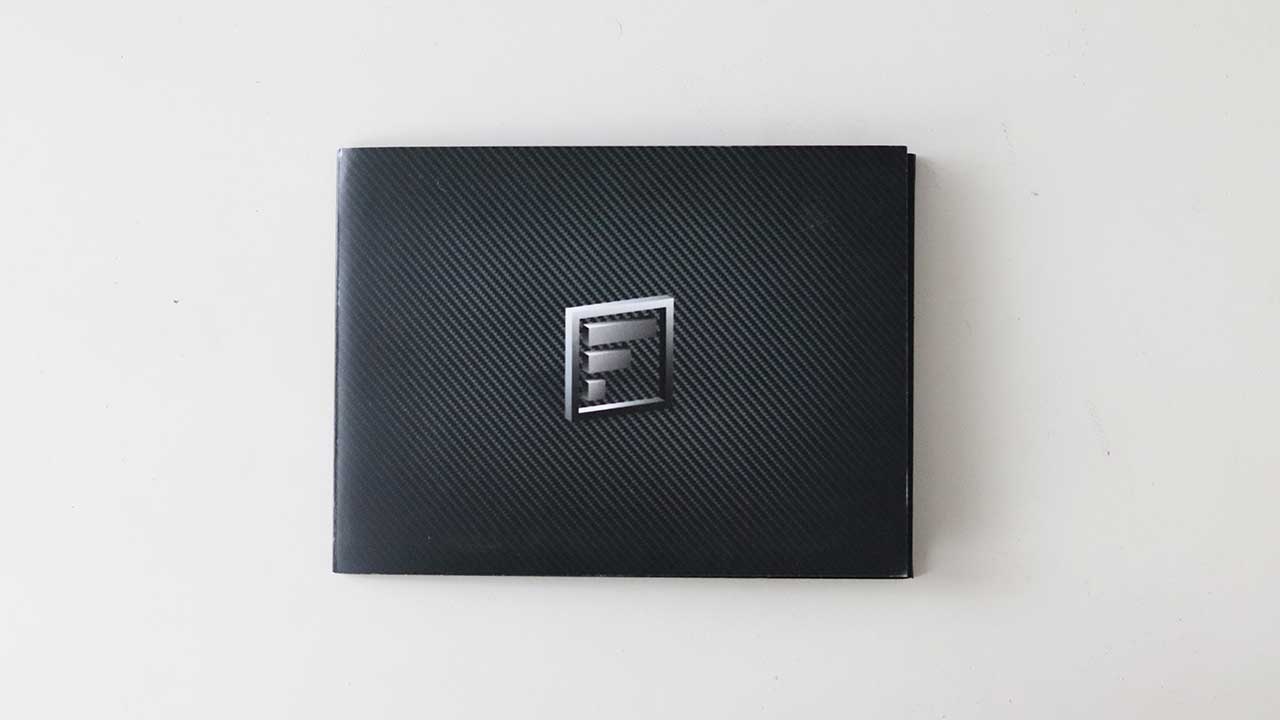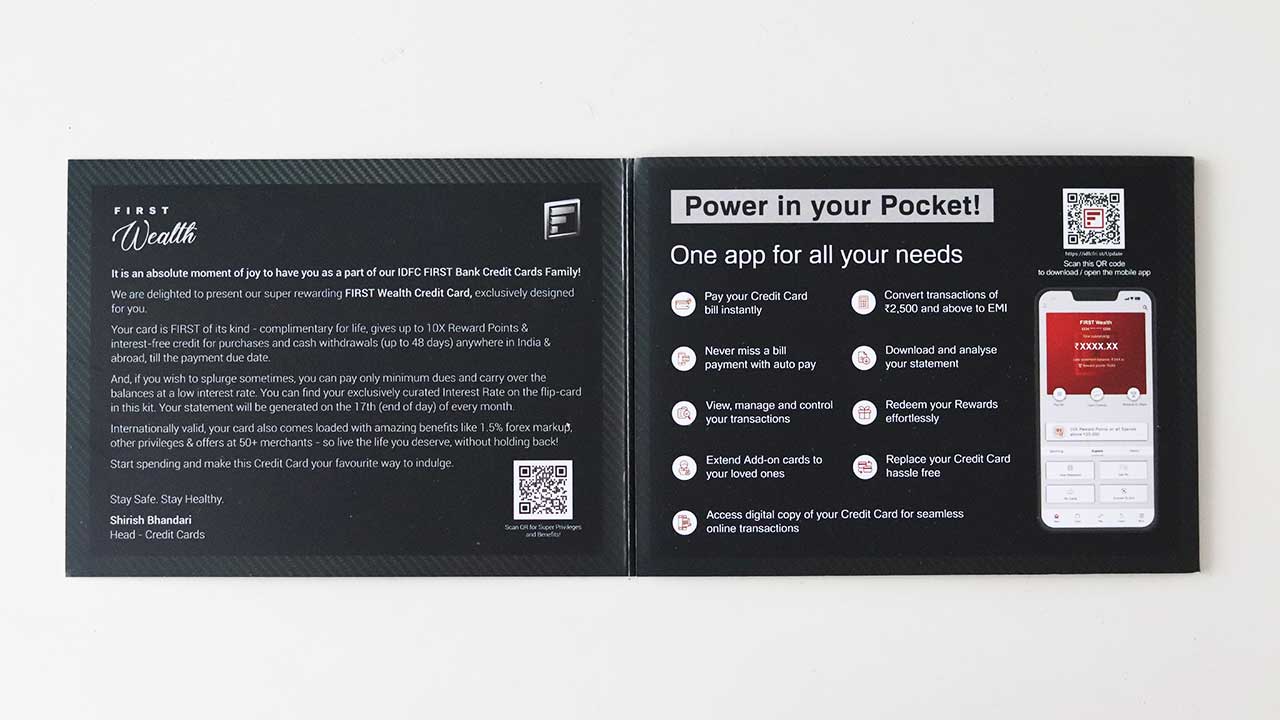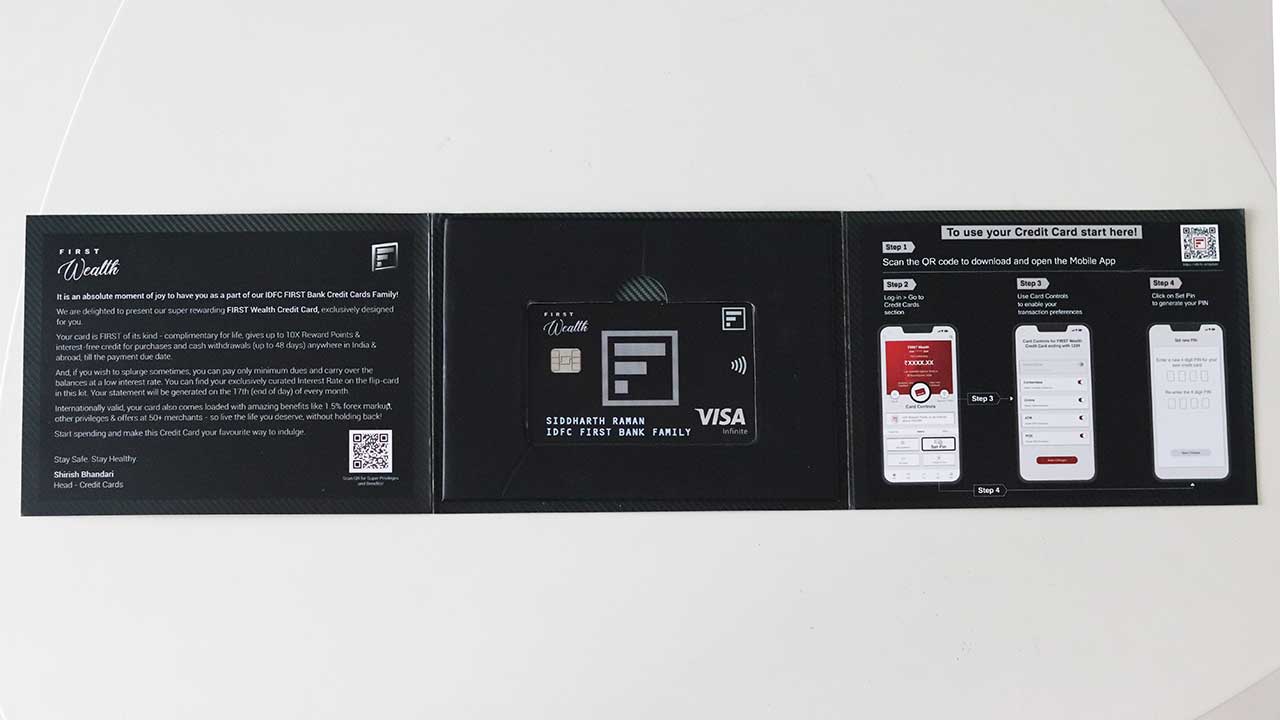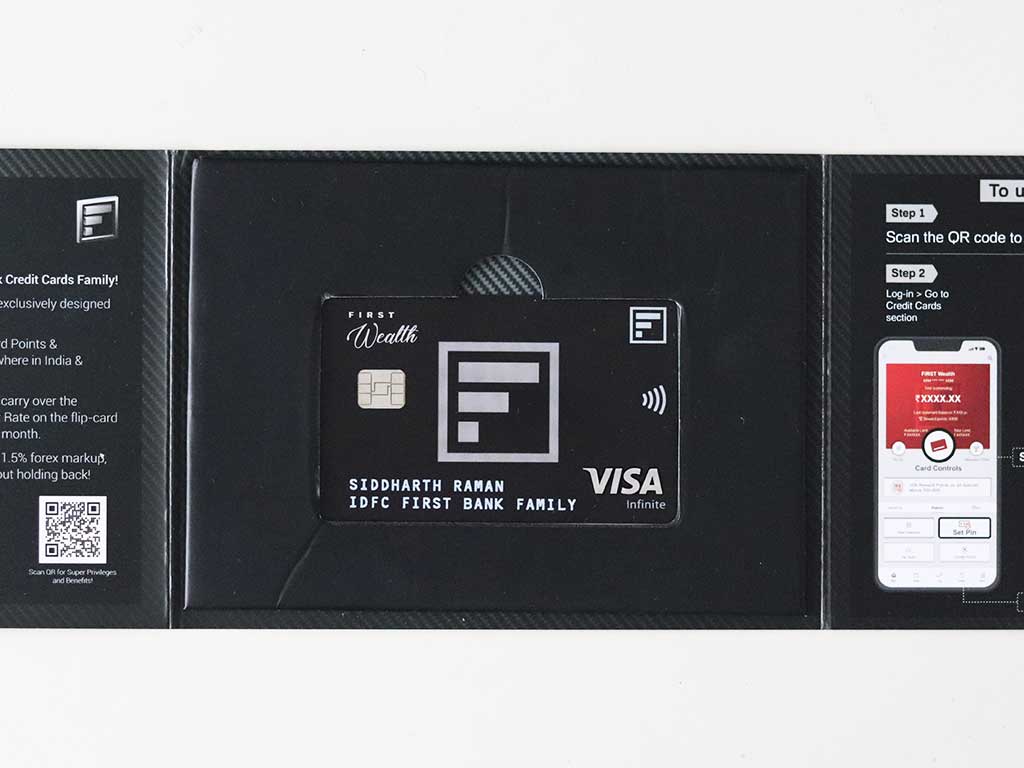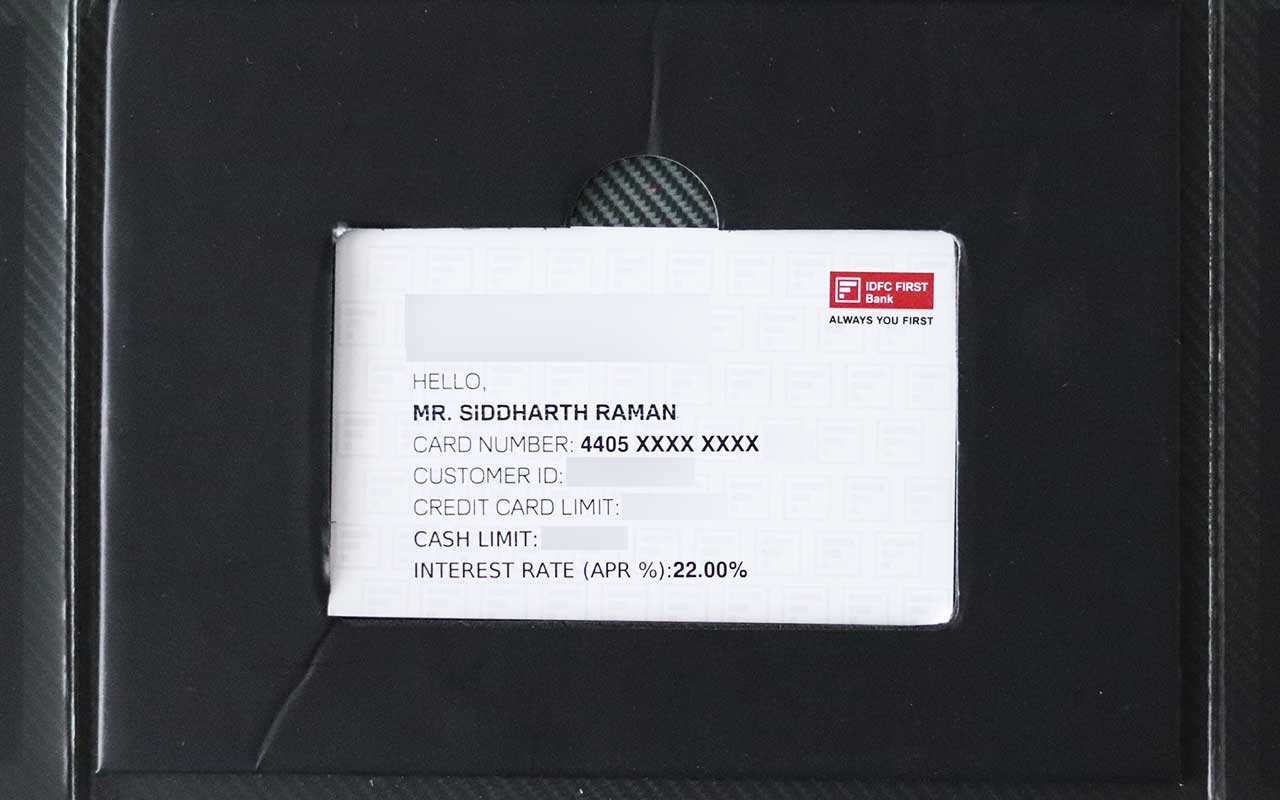 Final thoughts
When launching new products, I wish IDFC gets all the related process ready first, communicate them to their team on time and then launch the product.
Letting bank employees have no clue about their product upgrade systems even after an year of launch is close to digging their own grave.
That aside, getting a fresh IDFC Bank Credit card is now lot smoother as they've optimised the application process, hope they optimize the upgrade experience as well soon.
If you're new to IDFC, you may apply for Lifetime Free IDFC credit card here.