IDFC First Bank launched First Private debit card on Visa Infinite, the country's first-ever standalone metal debit card on 30th November 2021. It's a lifetime free debit card designed specifically for customers who are part of the Bank's First Private Program.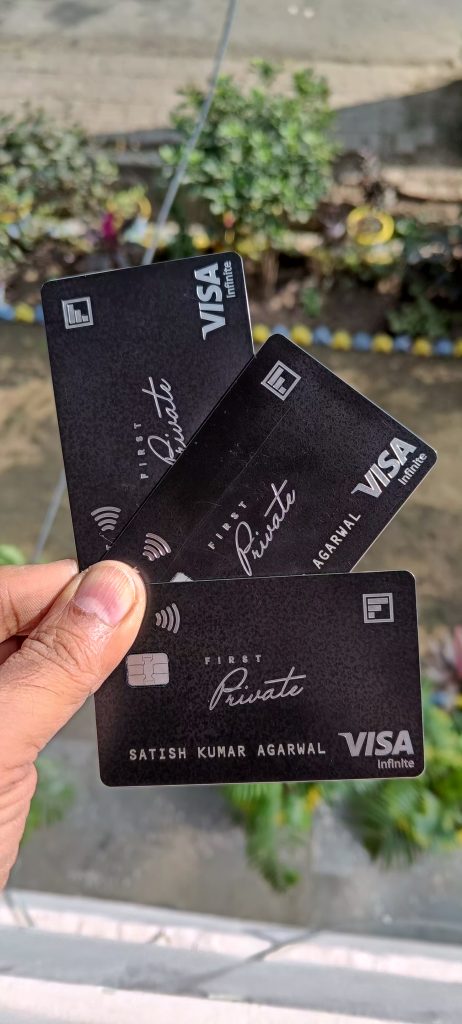 Eligibility Criteria
Expected NRV: 50 lakhs via Investments
IDFC First Bank requires you to join its First Private Program by maintaining minimum NRV (primarily from investments) in the range of 50 Lacs in order to be eligible for this card, which is quite high by any standard. This may vary with location & time.
Earlier this Program was offered, if you had very high savings balance/ FD with the bank (to the tune of minimum 1.5-2 Crores) to select few.
"I have learnt via IDFC Bank top authorities that First Private Program is no longer being offered via savings account AMB". High investment is a must for onboarding. Otherwise country head approval is required.
Investment choices are versatile with few unique options like Pre-listed & Pre-IPO equity, Bonds, PMS, AIF, Offshore investments, Real estate investments etc.
The program entitles you to various lifestyle benefits viz. 1 free locker (subject to availability) and many more.
Features & Benefits
There are some industry first features embedded in this debit card. Will try to list out as many as possible here–
Exquisitely crafted from hybrid Metal with details etched in Silver
Unbelievably high per day ATM withdrawal and Purchase limit of 10 & 15 lacs respectively
4 domestic airport lounge access along with a companion (thereby making it 4+4) each quarter, charged INR 2 everytime.
6 international airport lounge access per quarter (charged 32$ and reversed within 10 days). You don't need either PP or Dreamfolks card for access. New!
Complimentary Welive membership which works like mini Timesprime (benefits are bigbasket 250/- GV, 3 months Amazon prime, 6 months PharmEasy and few more memberships plus discount coupons for few services). Even Wealth Credit Card, and Wealth/Select debit cards offer this benefit
Complimentary ID Sentry membership (Protects your cards from ID theft). Wealth and Select debit cards also offer this benefit
Handsome insurance cover for cardholder — Air Accident Insurance cover- 5 Cr, Personal Accident cover- 1.5 Cr, Lost Card Liability cover- 15 Lacs, Purchase Protection cover- 2 Lacs (Minimum 1 POS transaction >= 500 in each of the previous 3 months immediately preceding the month of incident)
Complimentary Road Side Assistance
Complimentary Golf access of 1 per month at partner Golf clubs over India

Upto 10X accelerated reward points program on debit card, delayed too much already (Yet to start, couldn't find any details except in Program/ Card promo)

Visa Infinite privileges
Welcome Kit Unboxing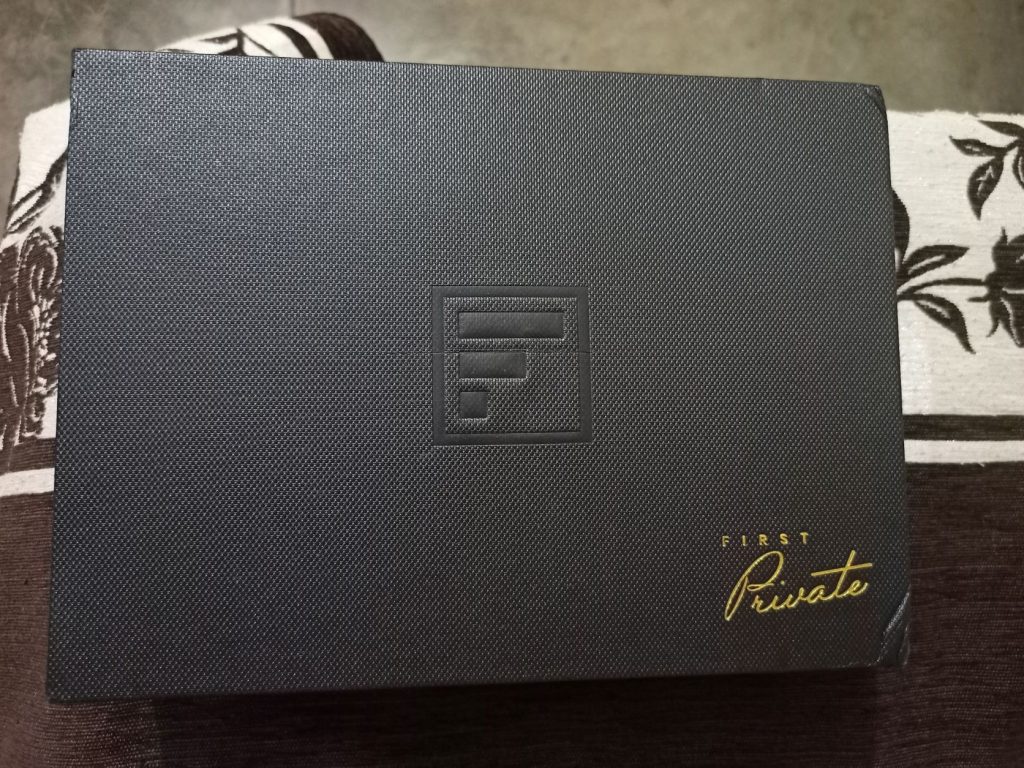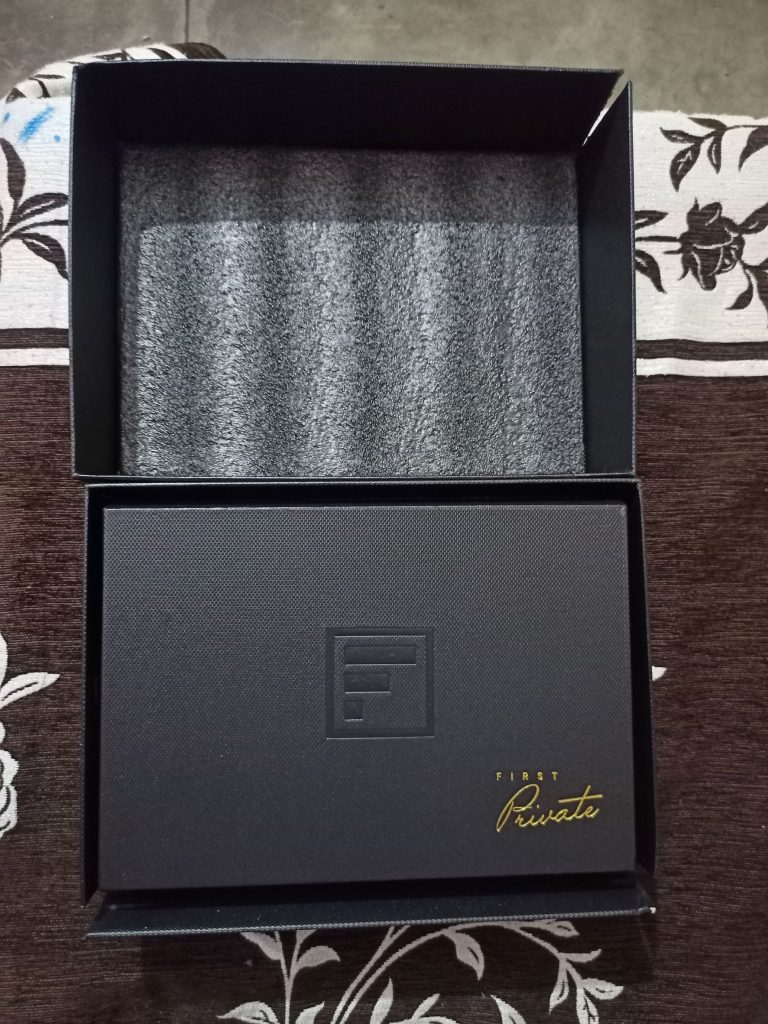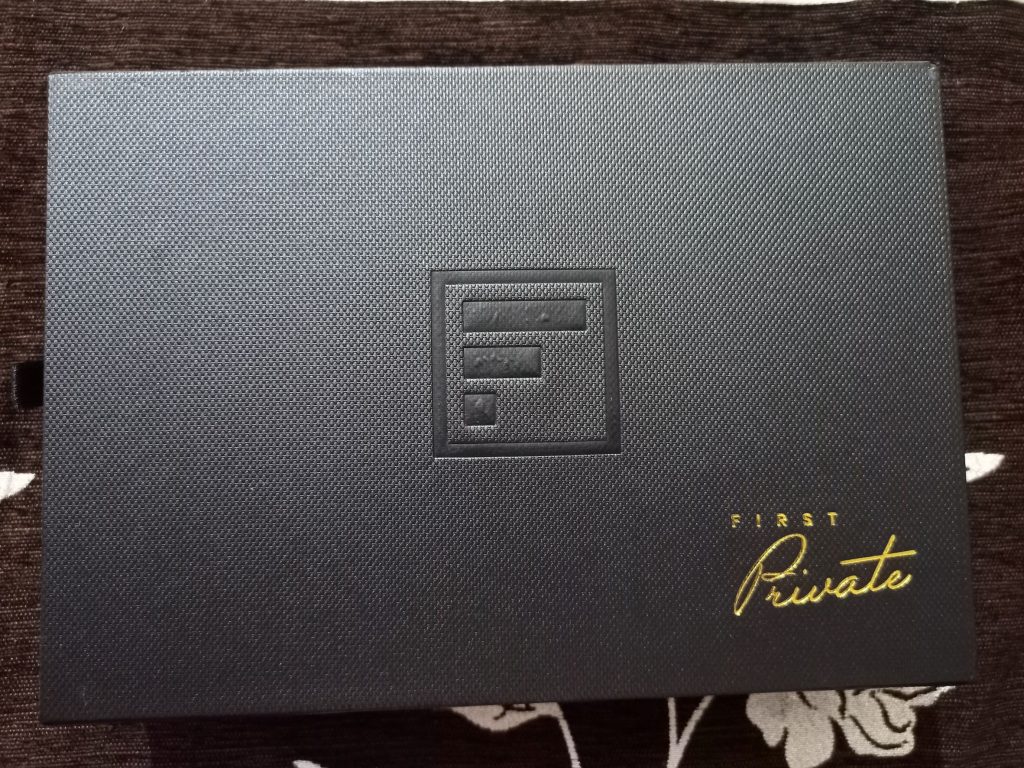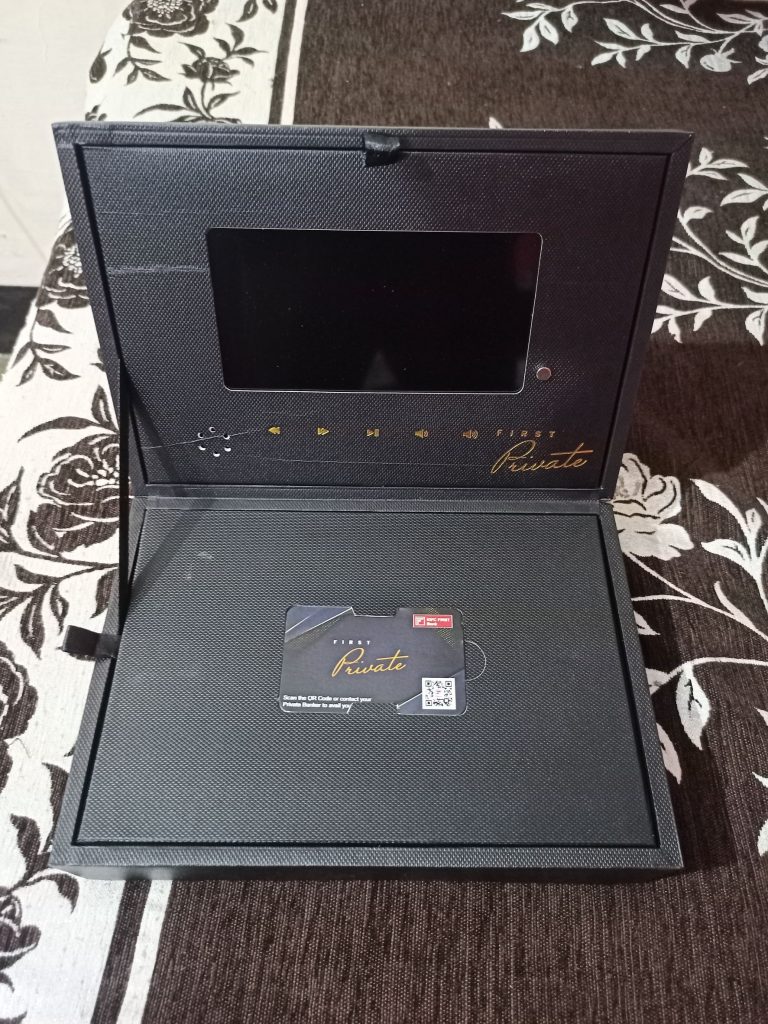 Happy to see more and more private banks experimenting in giving their HNW customers exclusivity and premium experience.
Card look & feel
The card is beautifully crafted & finished, in statement Black colour with details in Silver. Name is in front whereas card number is at the back.
Note: Being a card with metal form factor, be ready to keep your hand/ card super straight in ATM else there will be operating issues as the card is stiff enough. You may think card is thick, but this is normal with operation of any metal card.
Drawbacks
International ecom or POS transaction markup fee at 2% (Grossly unfair for a card of this status, should have been NIL). Even Indusind bank Exclusive debit card (requires just 1 or 2 lacs AMB depending upon location) provides with NIL markup fee.
No EazyDiner offers, which has become basic requirement of even Semi-Premium/ Regular cards now a days.
Surprise !! A card of this status has no movie benefits except Visa Infinite offer. Something like 1000/- bookmyshow voucher should have been given every month (atleast to Primary card holder).
In comparison, most premium debit card offerings from Axis, AU, Indusind, Yes bank or for that matter even their semi- premium/ regular debit cards offer B1G1/ 50% off upto varied amounts.
Application Experience
Once on-boarding criteria was fulfilled by initiating adequate investments and funding, the onboarding process started but took quite a lot of time.
Understandable, as it's a recently launched product with initial hiccups but hope it improves.
Bottomline
IDFC First Private Program is designed keeping in mind the requirement of their affluent HNW customers with less or no time to manage their investment portfolio. The product is tailored to suit requirements of select rich / ultra rich people.
As getting this exclusive debit card is very tough due to high onboarding eligibility, this product complements individuals having above mentioned investment requirements.
And not to mention, absence of NIL markup fee, BookMyShow/ EazyDiner offers & reward points on spends leaves a lot to be desired!
Even-though the card has decent benefits as listed above, most of them are available even on the IDFC Wealth Debit card. So for 5X more requirement in investment, IDFC did not go anywhere close to even 3X of what Wealth debit card offers.