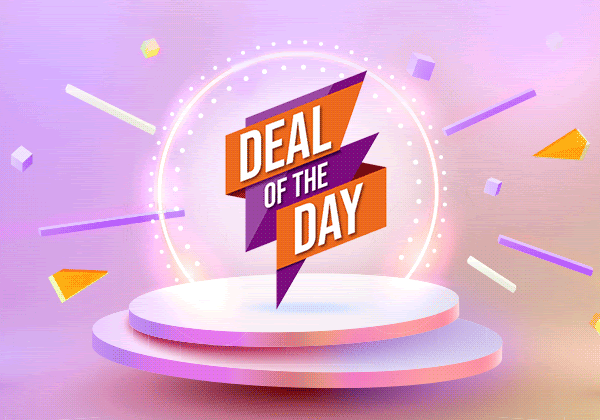 AU Small Finance Bank is going aggressive with regular merchant offers. Tieups with Bigbasket, Swiggy, Zomato etc were always there since last year.
Now the bank has upped the ante with uniquely designed Deal Of The Day, a term mostly familiar with Amazon/ Flipkart. These deals valid for the day, are good enough and cover a regular persons spending areas. Hope other banks follow suit.
Even better is the fact that very very few deals require AU bank credit card to claim. This is because AU bank credit card sourcing locations are negligible at the moment and even if you are their premium customer with AU Royale account, getting one is not possible due to above fact.
Deals can be claimed via app or in few cases using AU bank debit cards.
Deal Types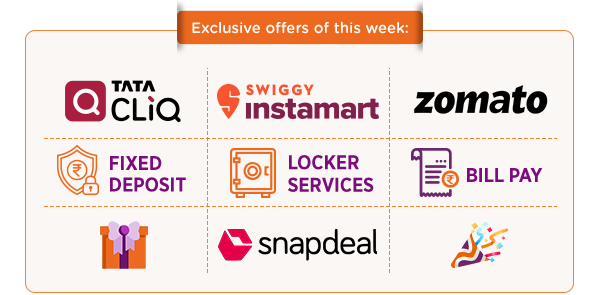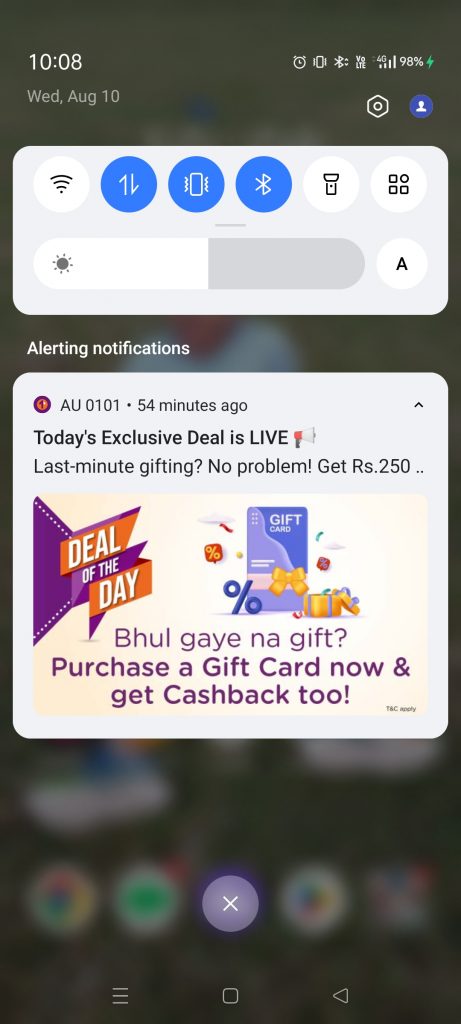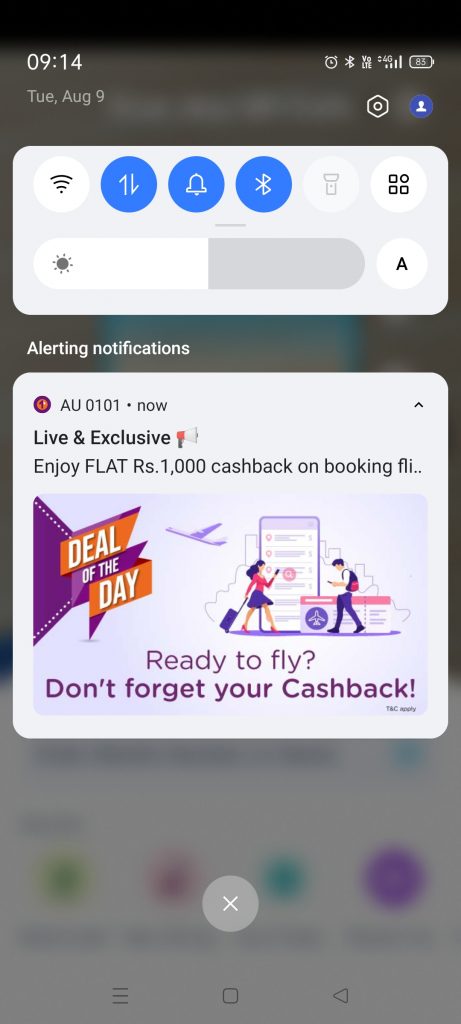 Points to Note
AU Bank sends the upcoming weekly offers in advance via email, without being day specific. Also push app notifications are sent everyday, without miss so far. Alternatively, one can login via AU0101 app on daily basis to see "Deal Of The Day" which is pinned on home page post login into app.
Deals cover Bill pay, Swiggy, Zomato, Bigbasket, GV purchase offers, Amazon/ Tatacliq shopping discounts, Locker booking discounts, GV on booking Fixed Deposits, Flight/ Hotel offers etc.
As AU bank already runs monthly instant discount offers on Swiggy/ Zomato/ Bigbasket, these deals provide additional cashbacks over n above that.
Cashback is supposed to be credited within 60 days of transaction. Lets hope there are no fulfillment issues here.
Bottomline
Every week, I am forced to claim one or two deals. Off late getting good discount/ cashback on Mobile/ DTH recharge has become a thing of past. As prior email communication is sent, few days planned spend wait for the deal is not bad either.
Surprise of this initiative though was "250/- cashback on purchasing minimum 1000/- amazon GV" via AU0101 app on 10th August.
Summing up, this article is in no way a recommendation for opening AU bank savings account. Rather if you already are an AU bank savings account holder, look into the weekly offer email/ daily app push notifications and chances are– there will be something for you to transact into once/ twice a week.
And not to mention (though unlikely) the cashback amount may vary depending upon AU savings account variants.