After getting you spoilt with 10X rewards on travel & shopping, now HDFC Bank is making use of their most popular 10X rewards program to lure you buy a BMW by throwing 10X rewards on it. This is massive. Here are the offer details,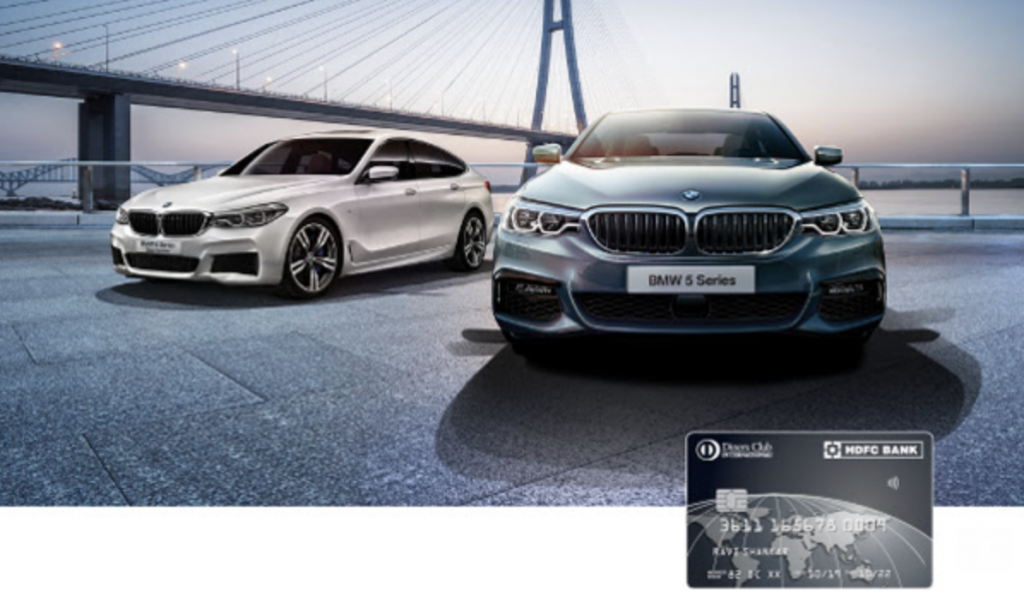 Offer Details
Offer: Get 10X rewards on booking a BMW by paying Rs.2L advance amount online & grab 66,000 Reward Points
Eligible Cards: HDFC Diners Black
The Offers is not applicable on the BMW 7 Series, BMW X7 and BMW M Cars
The Offer is applicable only if Car is invoiced by BMW Dealer and booked by Card member on or before 31st January 2020.
Fulfilment: Within 90 days from the date of making the booking amount
That's a sweet & simple offer from HDFC. This means you save Rs.66,000 on the purchase, which is indeed a very good amount.
While the offer is good, they could have given a longer period to avail it, as I don't think any one would rush to get a BMW under 15 days just because of the offer.
Note: It doesn't seem to be a targeted offer, but I haven't received it on my email for some reason.
Bottomline
This is not the first time to see credit card offers on Cars as we've seen Amex-Audi & Amex-Hyundai offers, but this is by far the highest rewarding one. It would be nice if cars <10L too gets these offers, as that's when these offers would get really popular.
That aside, buying a car on a credit card is a good feeling as I got one last year by swiping HDFC Infinia. The ~40 days interest free part & the rewards are quite attractive.
I wish someday the luxury car makers come up with a co-brand credit card and offer their cars to cardholders for FREE, maybe at-least for a month or so, what say? 😀
Thanks to Tanmay & Raman for sharing the offer details.