Fuel is one of the day to day expense in everyone's life and having a credit card that gives us cashback or rewards on Fuel is something nice. For those who spend a lot of Fuel, its a source of mighty savings just by swiping the right credit card. Lets look into some of the popular Fuel credit cards in India that gives either cashback (or) meaningful reward points on fuel spends in India.
Before that, ever wondered what the hell is Fuel surcharge & the waiver? Check out Fuel Surcharge Waiver on Credit Cards in India to learn more in detail.
Best Credit Cards in India for Fuel Spends:
#1 HDFC Bharat CashBack Credit Card
Its a recently launched credit card by HDFC for beginners and its one of very rare cards that gives you upto 5% cashback capped at Rs.150 (per month) on Fuel spends. Good for those who spend less than Rs.3000 a month.
#2 Standard Chartered Super Value Titanium Credit Card
Standard Chartered Super Value Titanium Credit Card is comparatively a better choice if you spend on fuel more. Note that here you get only 2.5% cashback.
Update: Here's more info from one of our reader. Kapil Khurana Says,
Though cash back cap is 500 per month but cash back cap on FUEL is only 200 per month. This is how 500 cap is broken:
200 – fuel
200 – telecom (postpaid mobile / landline bill payments)
100 – utility bills
#3 Citibank Indian Oil Credit Card (Platinum)
Fine with swiping only on Citi terminals at Indian Oil pumps? This card is for you. Here, you're given turbo points (nothing special with turbo though 😛 ) and can be redeemed over the counter, instant redemption.
#4 Indusind Iconia Credit Card (American Express Variant)
While Indusind Iconia is not basically a Fuel Credit card, but this is one of the rare cards that gives you reward points even on Fuel spends. The reward rate of the card remains same for the Fuel as well. Good thing about the reward points with indus-ind is that you can redeem them for Cash credit on statement which is as good as cashback concept.
#5 American Express Gold Charge Card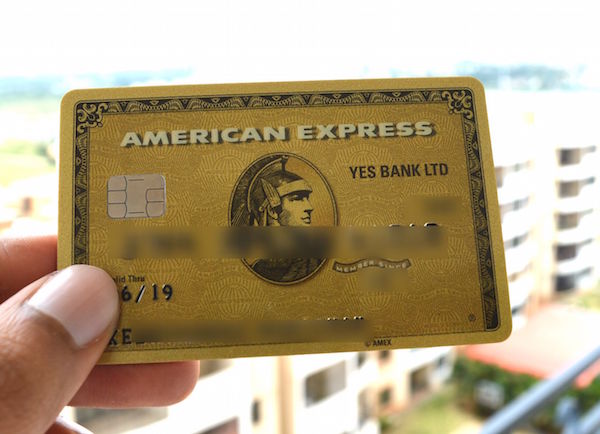 American Express donot give reward points or cashback as an in-built feature on any cards. However, Amex is recently running a short term promotion that gives you 3% cashback on fuel spends upto Rs.1,50,000 (or Rs.4,500 Cashback).
Temporary Promos on Fuel Cashback/Reward points listed here:
Above are some of the cards that has fuel surcharge waiver & cashback benefit on them. Personally, my fuel expenses are quite less and so i prefer cash until recently i started using my Amex Plat Travel card to avail 3% cashback. Then came the whooping 5X reward Points offer on HDFC in tie up with BPCL.
I recently attempted to use my HDFC Diners Black to avail this offer. I noticed that they refunded me the Fuel Surcharge & also tax component but the 5X reward points is yet to kick in. Lets see how HDFC deals with it as they mention in many pages that reward points donot accrue on Fuel spends. HDFC is always mysterious about reward points stuffs 😛
Looking for cashback across all your credit card spends?
Check out my list of Best Cashback Credit Cards in India with full Reviews.
Whats your favorite Fuel credit Card and why? Feel free to share your comments below.