Standard Chartered has been issuing landmark Rewards credit card as a free card and many got them for the same reason. Now that the partnership between Stan C. & landmark is coming to an end, the bank is transferring these cardholders to Digismart Credit Card which is SC's latest offering in the entry-level segment.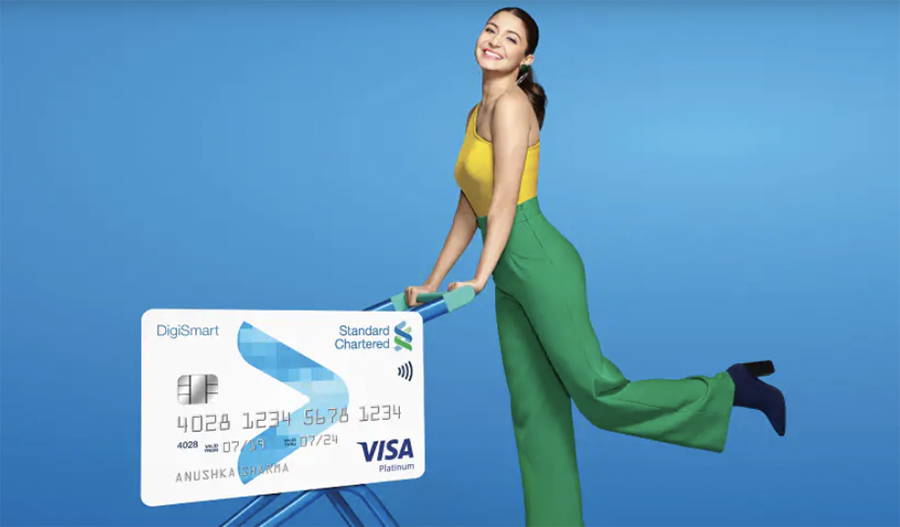 The good news is, the joining fee for the same is being waived off as well for the first year. Here's the detailed email from Standard Chartered.
---
Dear Client,
Thank you for banking with Standard Chartered Bank.
You are currently using the Standard Chartered Landmark Rewards credit card, which is a co-brand card with the Landmark Group.
This is to inform you that our association with Landmark will be coming to an end on 29 February 2020. Please note, that your credit card will continue to be available for use till expiry, and you can redeem your accumulated Landmark reward points till 28 February 2021. However, the reward points on card spends and related cashbacks will be discontinued post 29 February 2020. For any information regarding your reward points on this card, you may write to feedback [at] landmarkrewards.in or call 1800 208 2444. Please be assured that your association with Standard Chartered will continue to be strong and we are committed to serve you with the best of banking services which are tailored to your financial requirements.
To further strengthen your relationship with Standard Chartered Bank, we are sending you a Standard Chartered DigiSmart credit card. Also, as a service gesture, the monthly usage fee of ₹49 has been waived off for the first 12 months, exclusively for you. Should you wish to not avail of this card or require any other card variant, please reach out to us on our Phone Banking numbers or write to us on card.services [at] sc.com
You can enjoy a host of benefits across shopping, travel, cab rides and lots more with the Standard Chartered DigiSmart credit card:
For more details, please click here.
Your new Standard Chartered DigiSmart credit card will reach your registered mailing address within 120 days of this communication. To update your mailing address please call Phone Banking or visit our nearest branch.
Any transaction or PIN generation initiative performed on your Standard Chartered DigiSmart credit card will be deemed as your acceptance to use the card. Please be rest assured that your credit limit and credit card terms will remain the same.
Assuring you of our best service always.
Regards,
Jinesh Shah
Managing Director & Head
Credit Cards, Personal Loans, Mortgages & Payments
---
Should You take DigiSmart Credit Card?
So the obvious question now is should you take Digismart credit card or some other credit card from SC.
Digismart Credit Card is a "no rewards" credit card, meaning you don't get any reward points on spend, but you do get decent discount with brands.
Among the benefits, the noteworthy ones are the 20% off on domestic flights, 25% discount on domestic hotels & 15% off on OLA. Of-course they do have limits but they're well worth for a card of this fee range.
Now, as you get the card for free, it does makes sense to go for it.
Bottomline
I think Standard Chartered has made a good move by shifting the landmark cardholders to Digismart and making them free for first year. 
So Landmark Credit Cardholders, are you going for Digismart Credit card or a different one? Feel free to share your thoughts in the comments below.
Thanks to Devavratha for sharing the info.