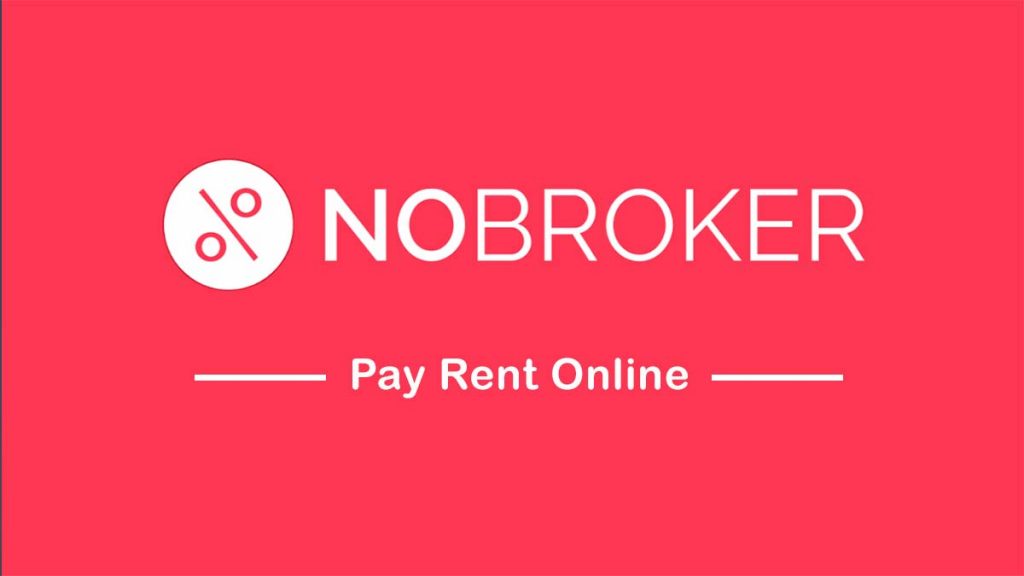 Just like most other apps (CRED, Housing) we saw before, nobroker too is a similar solution to pay rent online through credit card without much of friction (like, no documents required). However it's little bit different from other apps. Here is everything you need to know about Nobroker rent payment feature. 
What is NoBroker?
NoBroker is a Bangalore based real estate search portal that connects property owners & tenants and buyers and sellers directly.
The company does not charge any brokerage from either parties and works on a freemium model.
As the service primarily deals with properties, introducing rent payment feature on the platform is obvious.
You can pay rent through credit card either via Nobroker app or via website by choosing Pay Rent option.
Service Fee
Nobroker used to have a different fee structure before the launch of rent pay features from housing and CRED, but now they decided to go with a simple flat fee just like their competitors.
| | |
| --- | --- |
| Payment Type | Service Fee |
| Credit Cards | 1% to 2% |
| PayZapp (Wallet) | 1% to 2% |
Currently the Nobroker pay rent service fee is 1% for all payment methods but remember that this fee too is subject to change anytime. So cross check once before initiating the payment.
Rent Payment Process
Step 1: Open Nobroker app or online website
Step 2: choose pay rent option
Step 3: enter your details
Step 4: enter landlord details and then their bank Ac info.
Step 5: choose your payment method and complete the payment
Step 6: Done! Check your email for rent receipt and tax invoice.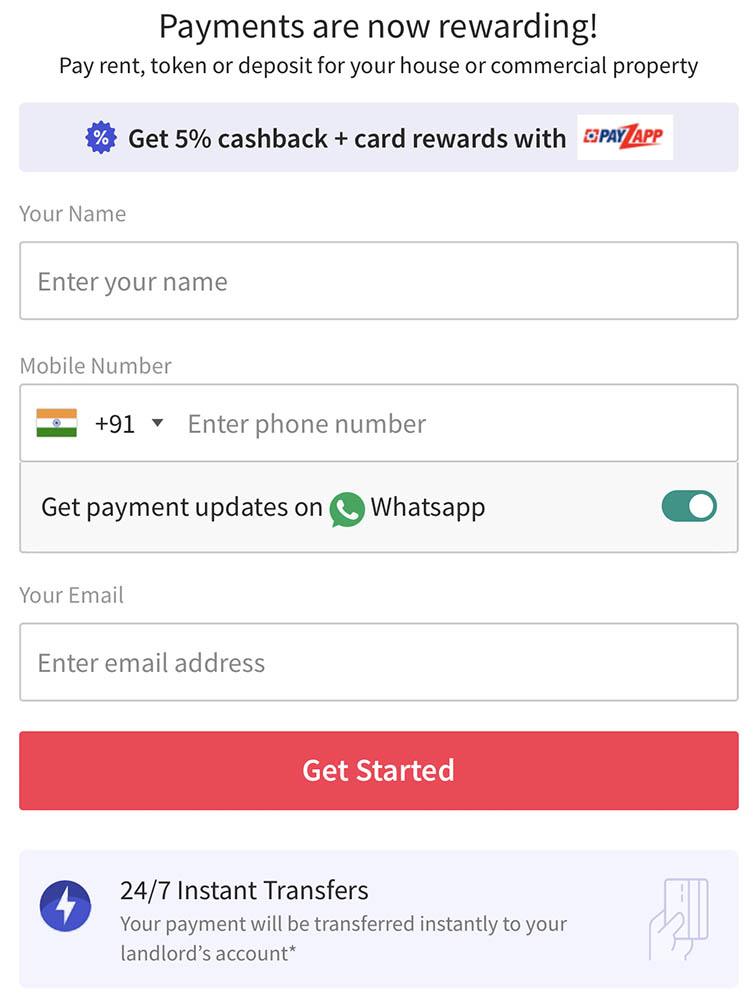 Yes, you get tax invoice too with Nobroker, which I did not see with others. Maybe they will add it in future, or maybe not. This may be useful if you maintain books of accounts.
Nobroker PayZapp Offer
One of the reasons why Nobroker got popular recently is because of its offer with Payzapp that gives 5% cashback upto Rs.500 when you pay rent on Nobroker using Payzapp while check-out.
Also the Payzapp option allows you to use Diners Card when its not supported using "Credit Card" option, meaning all cards are accepted on Nobroker.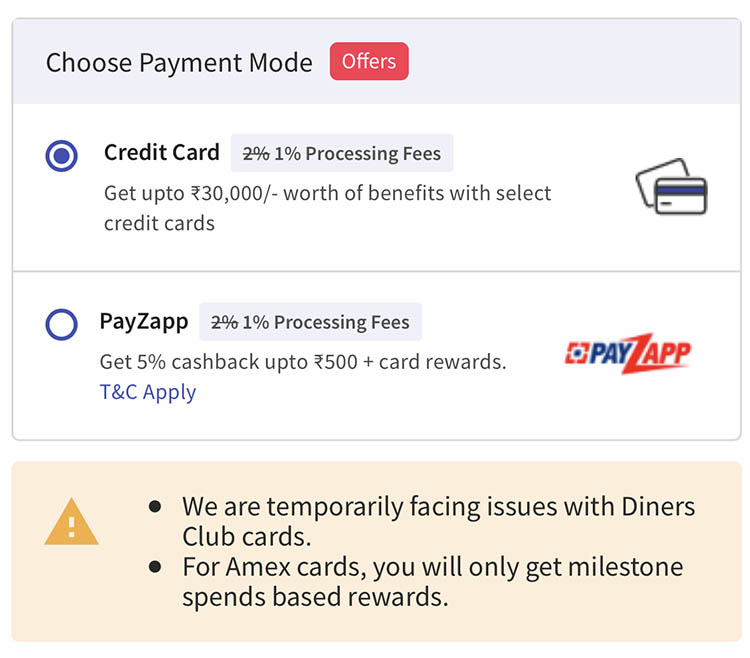 My Experience
I did a test payment using Nobroker via Payzapp and the account got credited instantly in matter of seconds post payment, via IMPS, which is great.
But they do not have a way to check the status of the past payments through the app, which is not a good user experience in my opinion.
Anyway they do send series of emails/sms about the confirmation of the payment to landlord, so you should be fine with it.
Caution
Agreements: Nobroker is asking for rent agreement randomly. If failed to submit, they are charging 2% additional fee + 1% Regular fee that u already paid.
Don't try to transfer to yourself, family/friends or owner account without rent agreement.
Spamming: They ideally spam you via SMS & email as they've sent over 10+ email & sms since doing this payment. Ideally they're seeing us as lead for their actual service.
That's fine, but its too much promo even on my DND enabled number, which is not good!
Verdict
Cardexpert Rating: 4.5/5 [yasr_overall_rating]
Nobroker is certainly one of the best rent payment apps around, as it not only adds convenience to pay rent in matter of few taps, but also has one of the lowest service fee, next to Redgirraffe. And then the Payzapp offer is the cherry on the cake.
But remember, Nobroker payments are reported as "utility", so you may not earn points on cards that don't give points on utility spends, like with Amex. However you may still be able to get milestone benefits & annual fee waivers wherever applicable.
Have you used Nobroker for rent payments? Feel free to share your thoughts in the comments below.