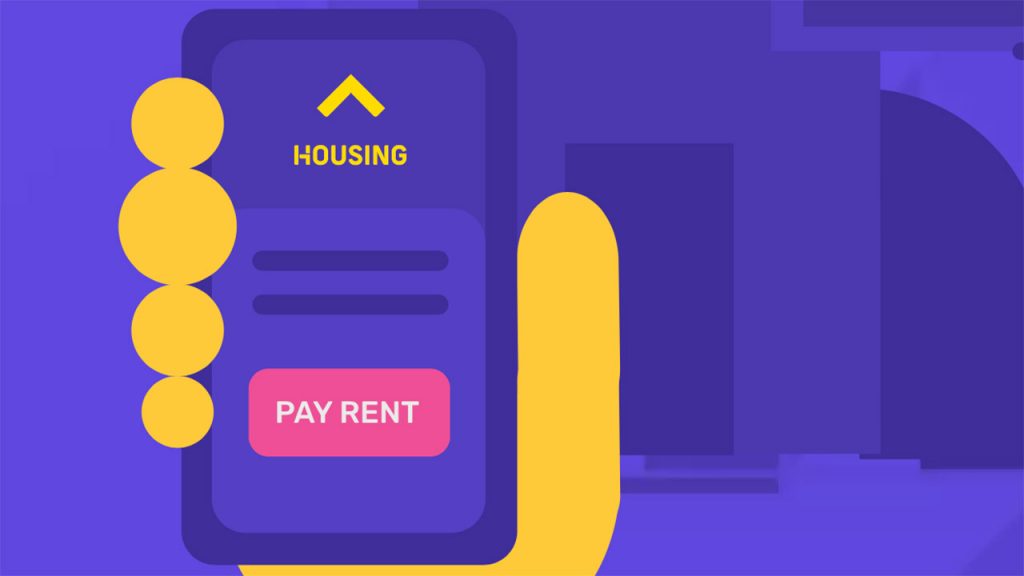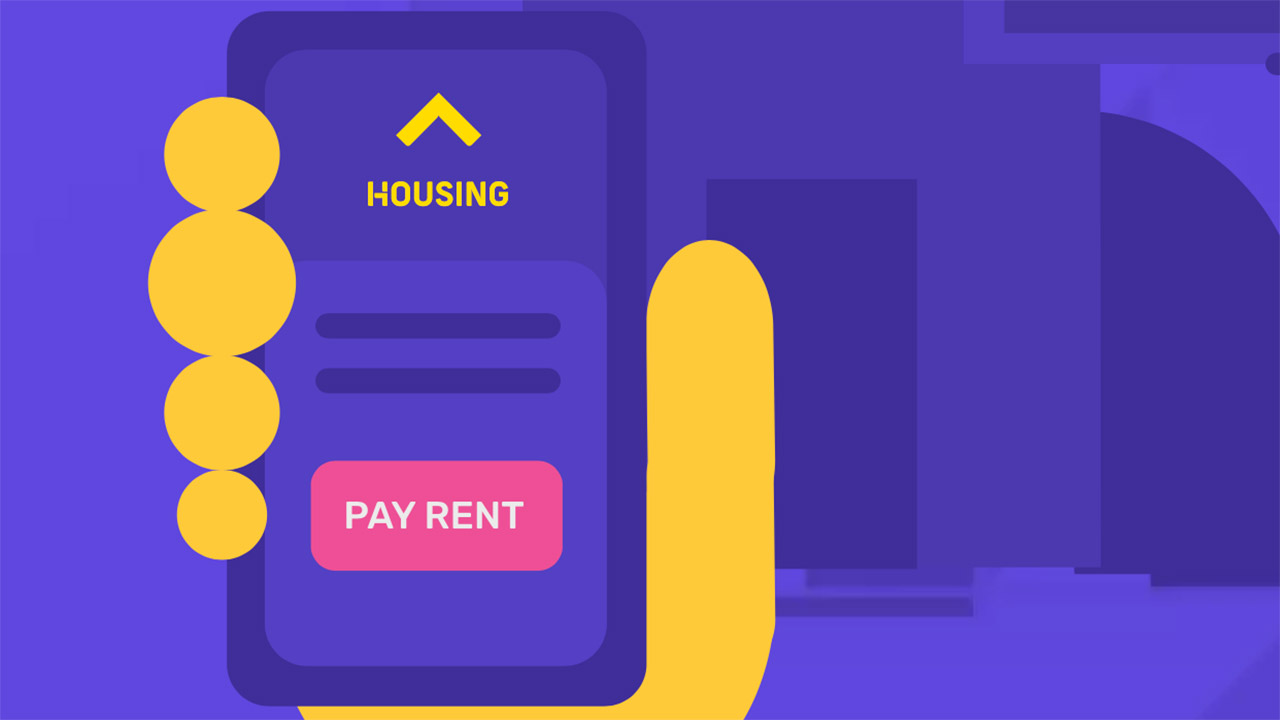 Online rent payment space seems to get great traction lately even during the times of lockdown when everything else appears to be still. We've recently seen CRED launch it's CRED RentPay and Redgirraffe too came up with a great cashback offer on HSBC credit cards.
Now Housing.com has launched the 'Pay Rent' feature on its mobile app to facilitate rent transfers using a Credit Card, debit card or UPI. The product is currently 'app-only' and will be launched on Housing.com's website in the near future. Here's everything you need to know,
Overview
| Description | Value |
| --- | --- |
| Service Fee | 1.3% (Credit cards), 1% (debit cards), 0% (UPI) |
| Min. Rent | Rs.3000 |
| Documents required | Nil |
| Rent Settlement | ~1 Hour |
Note: As of now the transactions are not marked as utilities, which is a good news. But this may change anytime soon, as volume increases.
Rewards
The above values explains everything you need to know. Plus, apart from settling payments almost instant, you also get rewards instantly upon payment, similar to how CRED works.
During my test, I got these rewards, post payment. You may use those coupons if you wish.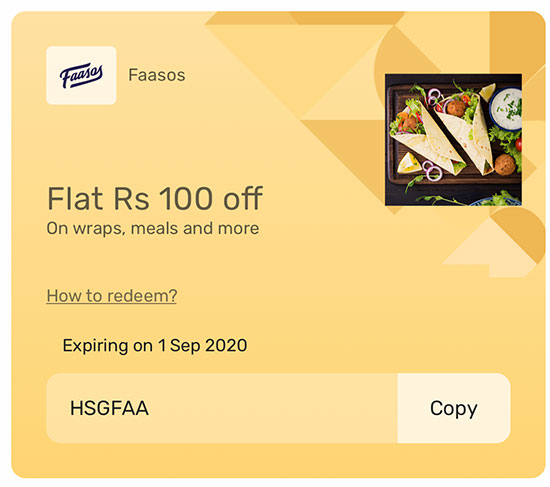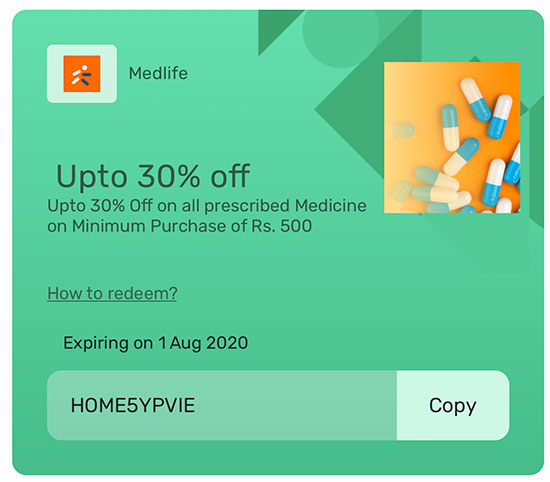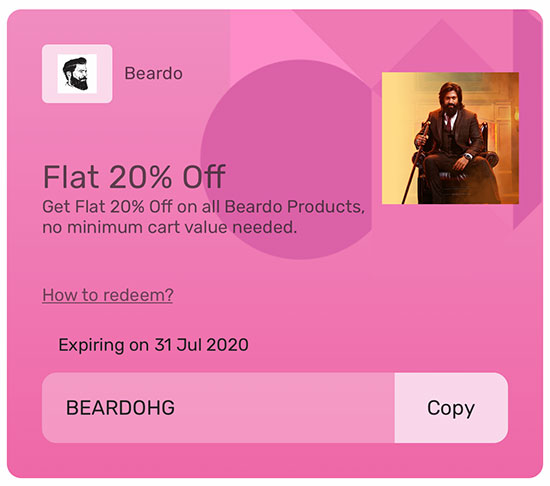 What's the Process?
It's neat & simple in 4 steps.
Enter Your details
Enter Your landlord bank details
Enter the property details
Enter Payment amount & checkout.
They use razorpay for payments, the UI of which looks great as always. Payment was transferred in a hour to landlord via IMPS during my test.
You can also download/share the rent receipt, which is a plain copy of the payment info in few lines. Here are some screenshots for your eyes: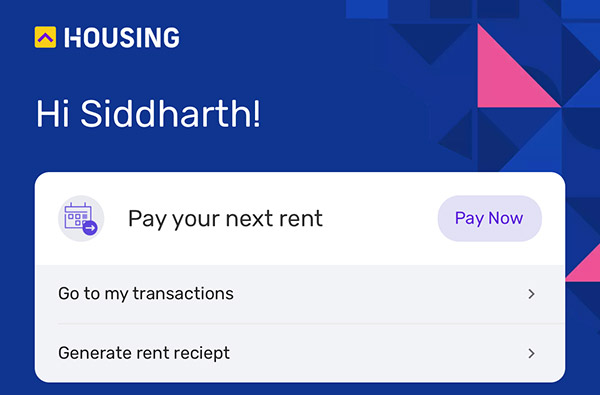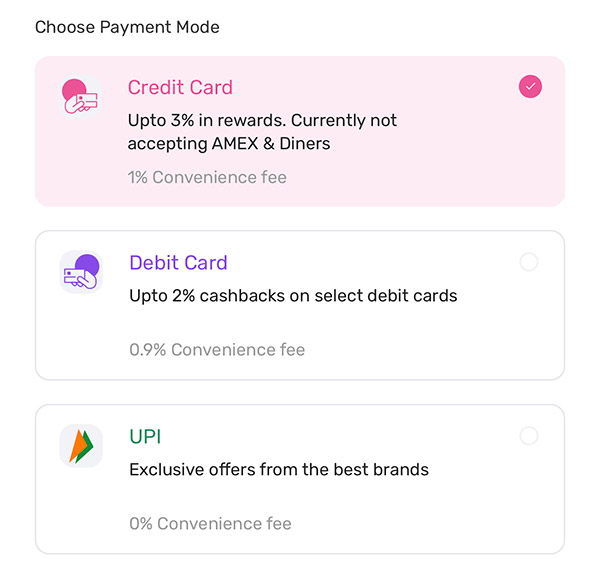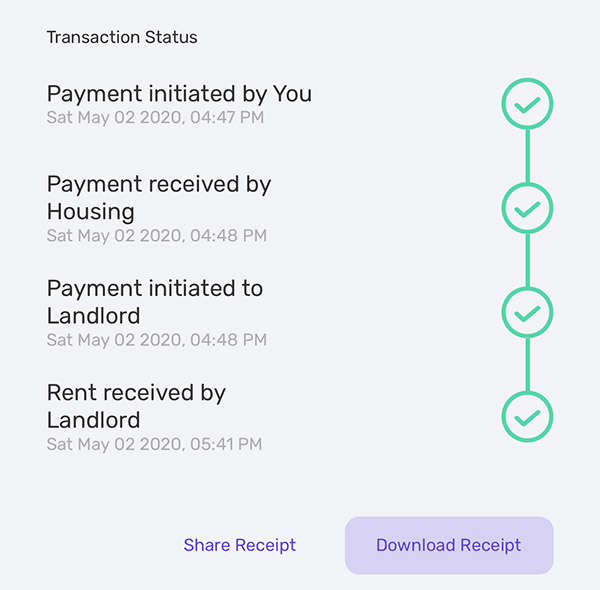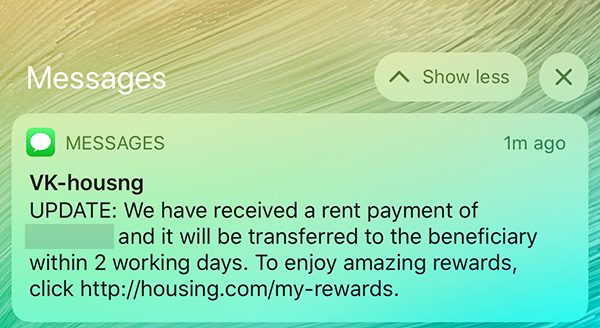 Bottomline
Cardexpert Rating: 4.3/5 [yasr_overall_rating]
Overall it's a great product in terms of: nice UI, quick settlement, no paper work, etc. Its certainly one of the best rent payment app to pay rent online using credit card in India.
However, if you need to use American Express or Diners Club credit cards, you may still have to rely on Redgirraffe (accepts Diners) or CRED (accepts Diners & Amex).
Further, if you pay rent via Housing app, you get rewards at 3 points: one from housing, two from Cred, three from credit card issuer.
So its hightime for every Indian to move the rent payments from default NEFT mode to credit cards so you get higher rewards, ~45 day credit period and a lot more.

Have you tried Pay Rent feature on Housing.com's mobile app? Feel free to share your thoughts in the comments below.