While you maybe busy all day exploring how to make use of the revamped 10X rewards, here are some of the other noteworthy credit card offers from HDFC Bank for the month of August 2019.
Get 5X Points on Online Spends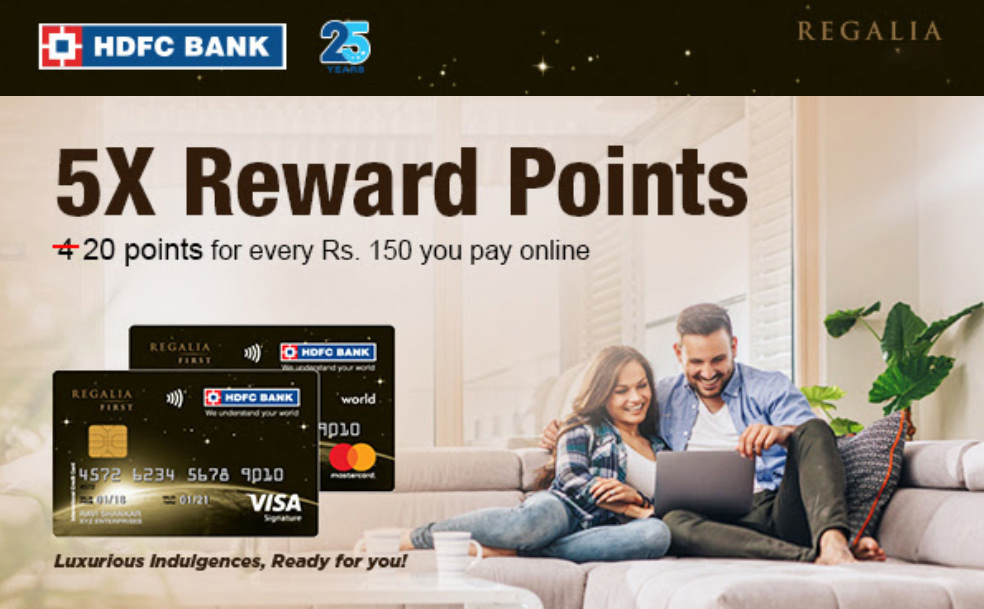 Offer: 5X Points on Online Spends
Min. Spend Criteria: Rs.20,000 for Regalia & Rs.10,000 for Regalia First (this could be Offline spends too)
Offer Period: 17th Jul 2019 & 30th Sep 2019
Max. Cap: 2000 points per Calendar month.
Type: Online Spends only
Fulfilment: 90 Days from the Promo End Date
Note that you get 5X only post meeting the min. spend criteria, upto which you'll get only 1X. Anyway, this lifts the reward rate to 4% / 6.5% on Regalia & Regalia First respectively.
While 5X is amazing, the upper cap is on the lower side. I would rather wish to see 3X with better upper cap like 10K points. But for now, you can grab additional 4K points (Aug + Sep) on online spends.
Netflix Offer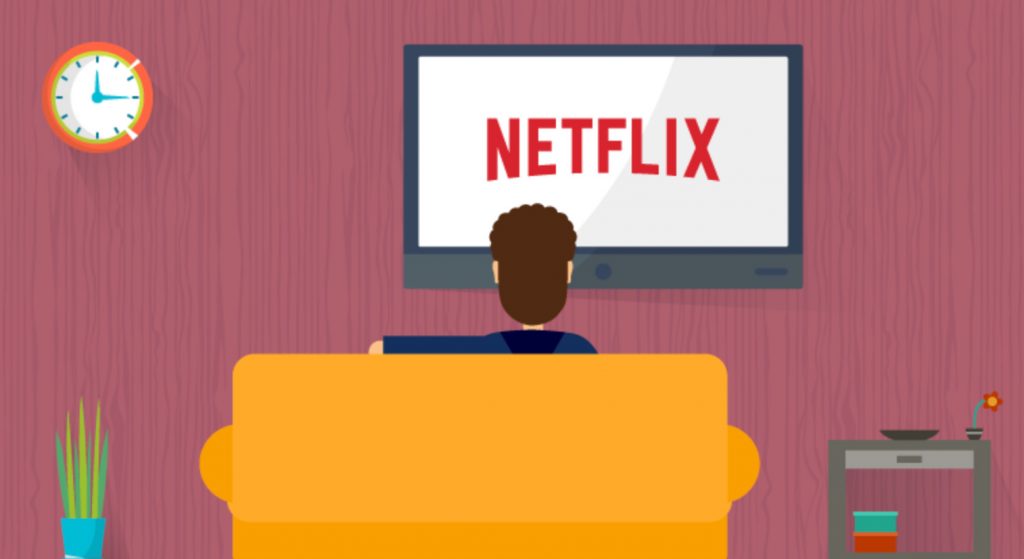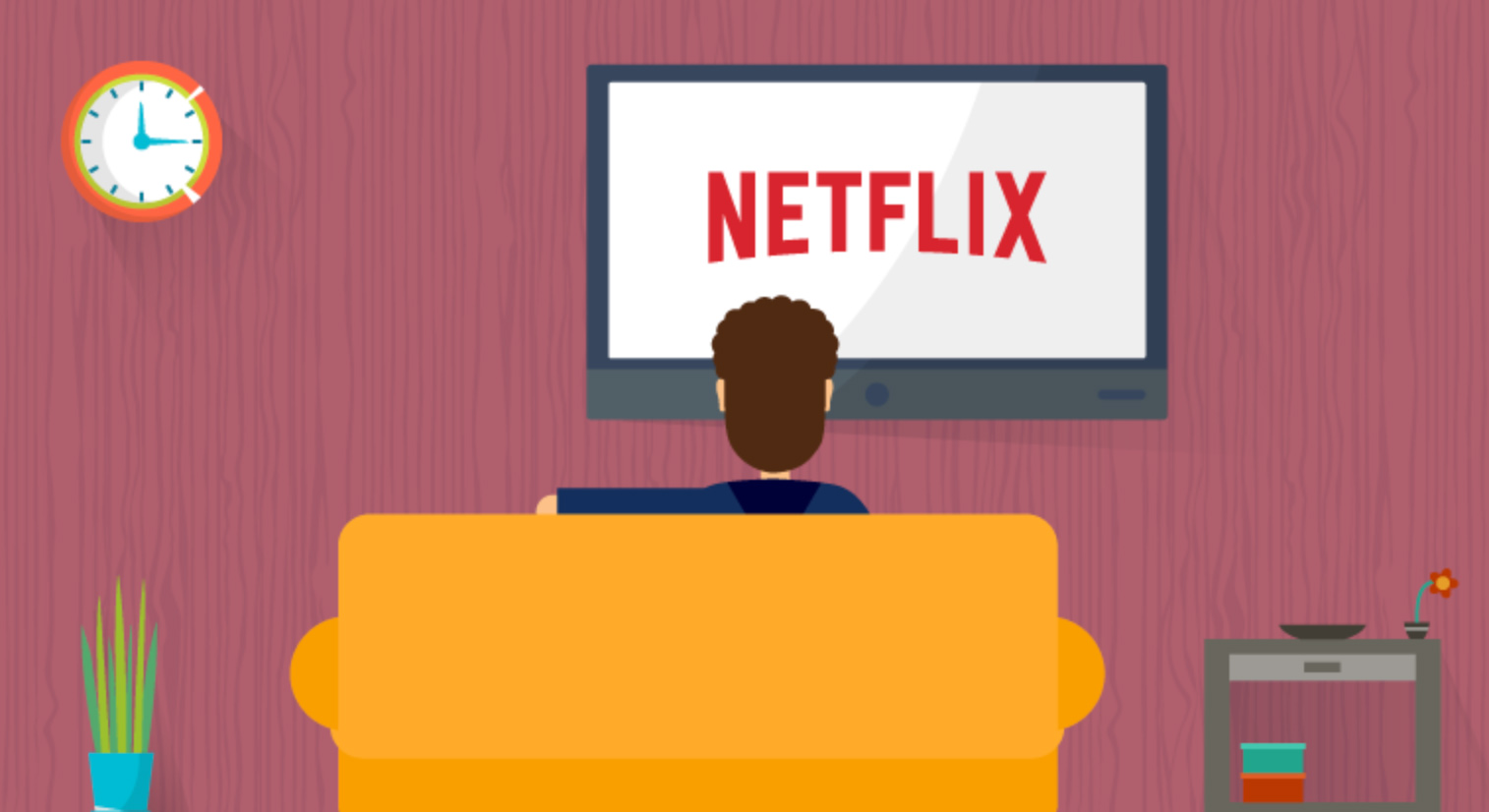 Offer: First 3 months of Netflix service is FREE
Eligible Cards: HDFC Bank Infinia/Regalia/Regalia First/Business Regalia/Business Regalia First/Jet Co-brand/Diners Club miles/Diners Jet/Diners Black Credit Cards.
Offer Period: 1st August 2019 to 31st Oct 2019.
How it Works? Choose any plan, and pay with your HDFC card. You'll get cashback after 3 months, provided the subscription is remains active by the time the cashback kicks in.
Update: HDFC says no such offer exists
Pretty good offer if you're into Netflix and plan to pay for ~6 months, out of which you get 100% cashback of first 3 months payment.
And hey, did you notice that this is one of my credit card wishes for 2020? 🙂
I would love to have it as a fully complimentary service someday in the future, or maybe first 6 months, with quicker cashbacks.
Spend Based Offer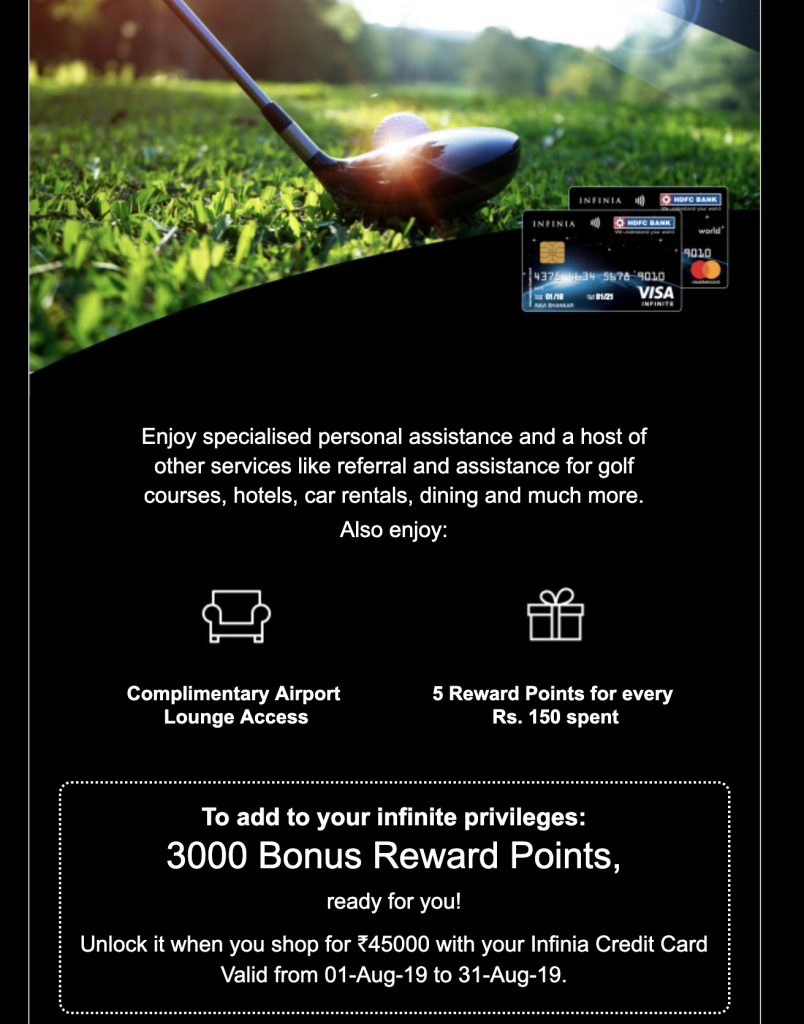 My Offer: Spend Rs.45,000 and get 3000 Bonus Reward Points.
Offer Period: Spend between 1st Aug to 31st Aug 2019
Type: Spend based / Personalised
Fulfilment: 90 Days from the Promo End Date
I got the same 3k points offer last month, but with a low spend target. This month its bit high, maybe because I met the spend criteria. Also, I wasn't able to meet the spends on one of my other cards in family and I did not get the offer on that card for this month.
So maybe HDFC would keep sending you the spend based offers, as long as you meet the criteria month on month.
Bottomline
It seems HDFC have decided to keep you busy with their attractive offers until Diwali season. And of-course they should be planning something big for Diwali too. So ideally, your HDFC cards wont rest until December 2019 🙂
What's your take on the new HDFC Credit Card offers? Feel free to share your thoughts in the comments below.