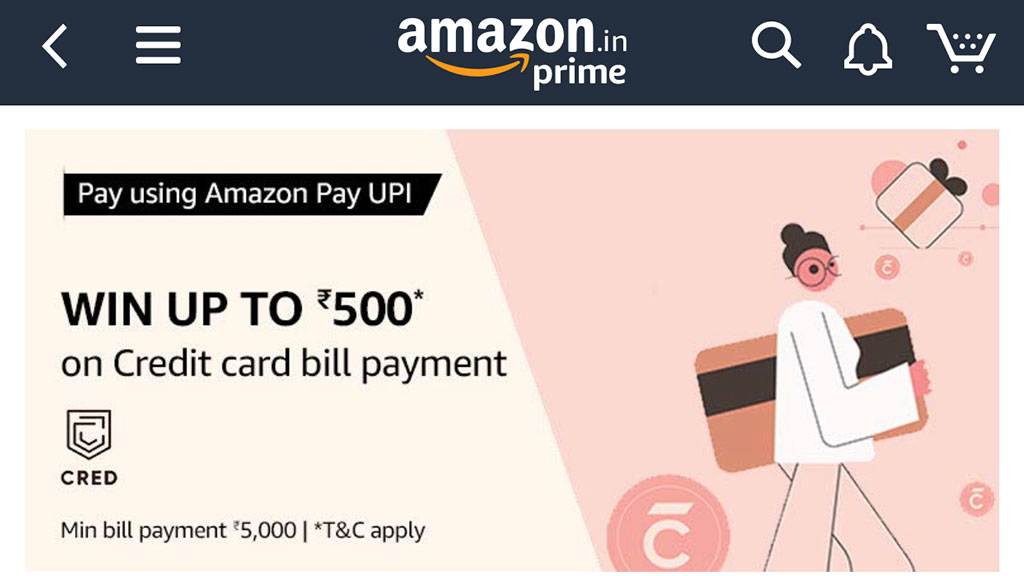 As you might know, CRED recently launched CRED RentPay & Stash and along with it seems we've some offers to explore as well. This offer we're looking at is with Amazon Pay UPI, meaning, when you pay your Credit card bill via Amazon Pay UPI through CRED, you get upto Rs.500 Cashback.
Offer Details
Offer: Get Rs.50 to Rs.500 on min payment Rs.5000
Offer Expires: by 31-May-2020
This offer is valid once per user for the duration of the offer and cannot be combined with any other offer.
How to Avail CRED Amazon Pay UPI Cashback?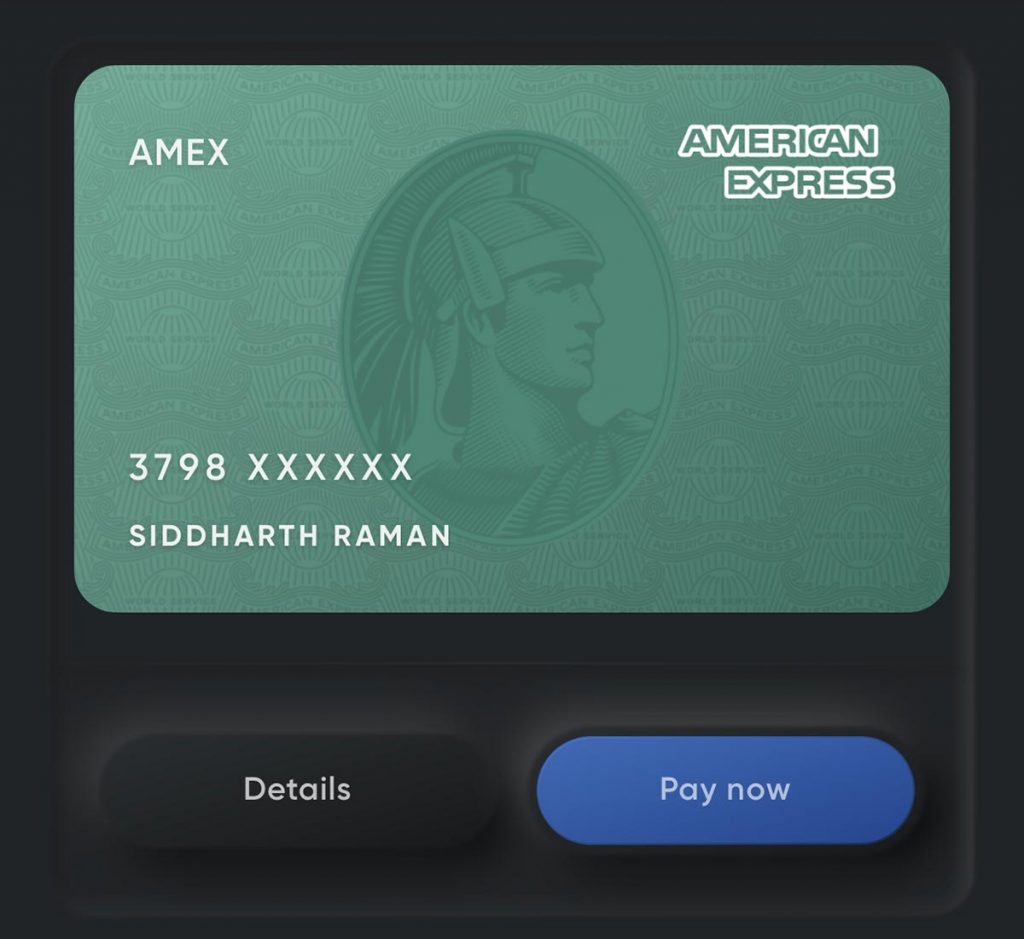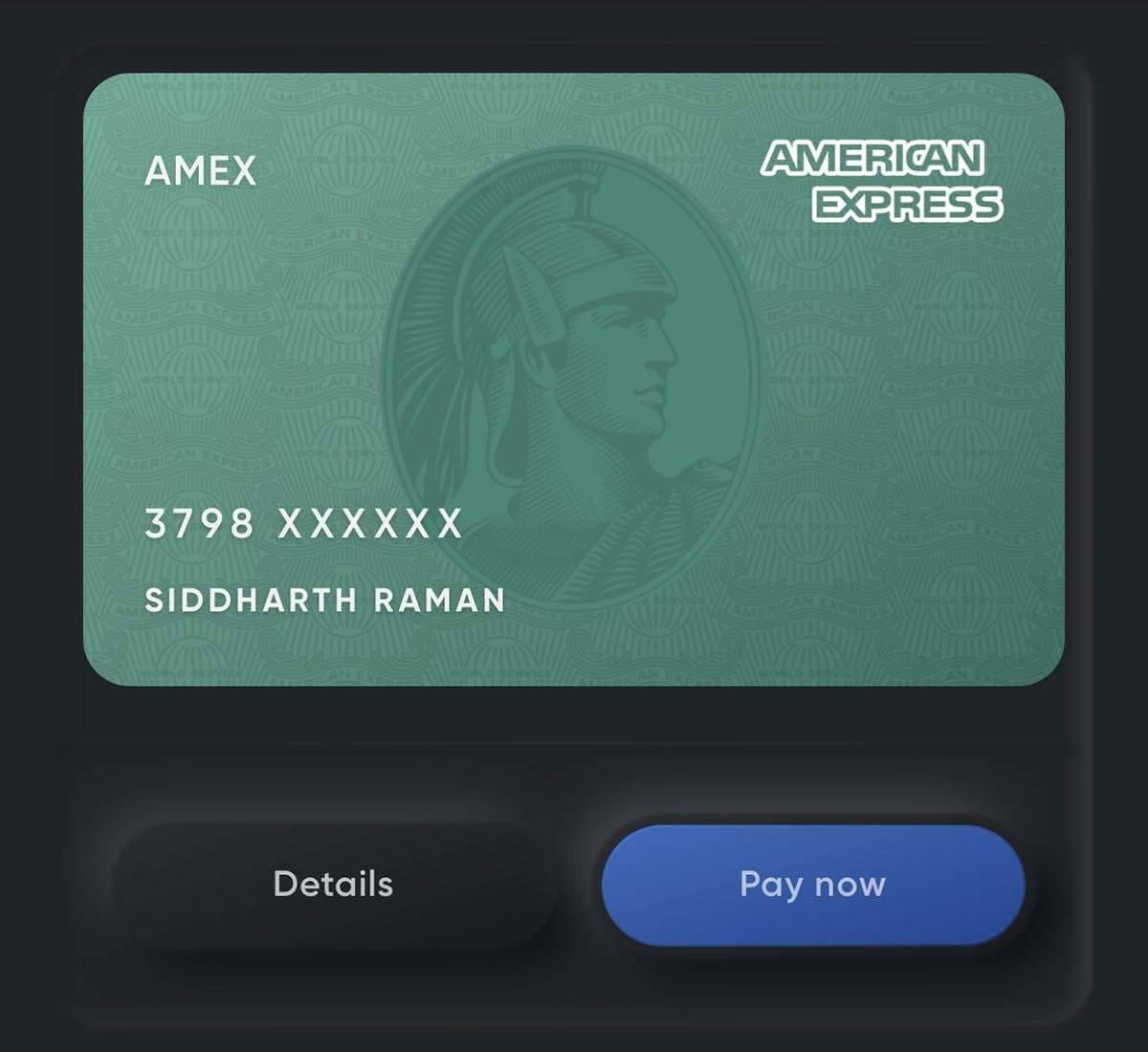 Step 1: Get Amazon pay UPI ready by checking out Amazon Pay section on Amazon App. You need to link your Bank ac for this. Your UPI will be something like mymobileno@apl
Step 2: Goto CRED and choose "Collect UPI". Use your above amazon pay UPI handle here.
Step 3: You would have got the collect request in Amazon App now. Approve it and you are done.
Now you should see a cashback from Amazon PAY in your Amazon pay statement. And along with it, you should also see a small cashback from CRED as well.
I did a test by making Rs.5000 payment and got below cashback: Rs.132 on Amazon Pay & Rs.8 on CRED. That's Rs.140 for spending 2 mins, not bad.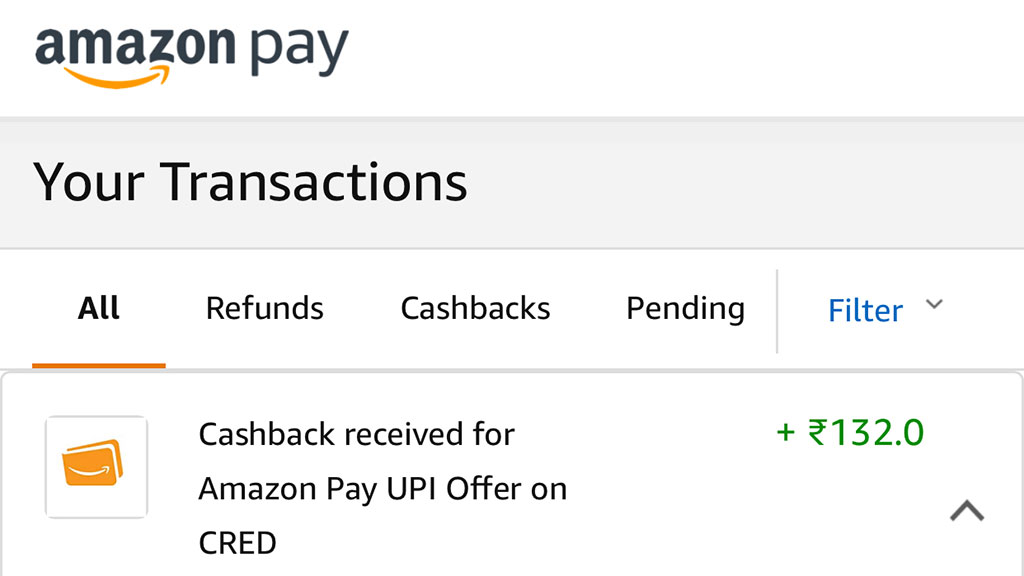 Final Thoughts
While these offers are good, I don't know why one needs to link Bank's UPI with Amazon UPI. Why not use Amazon Pay Balance instead?
I'm not a great fan of UPI except for the simplicity of its ID. But I don't see a need to use it the way we do above, except for cashback. I mean I could rather use the Bank's UPI and get things done. Maybe I'm missing something?
Either way, its a decent offer to avail before its gone!
Have you used this CRED Amazon pay UPI offer? How much was the cashback? Feel free to share your thoughts in the comments below.
Thanks to Ameya for sharing the offer details.