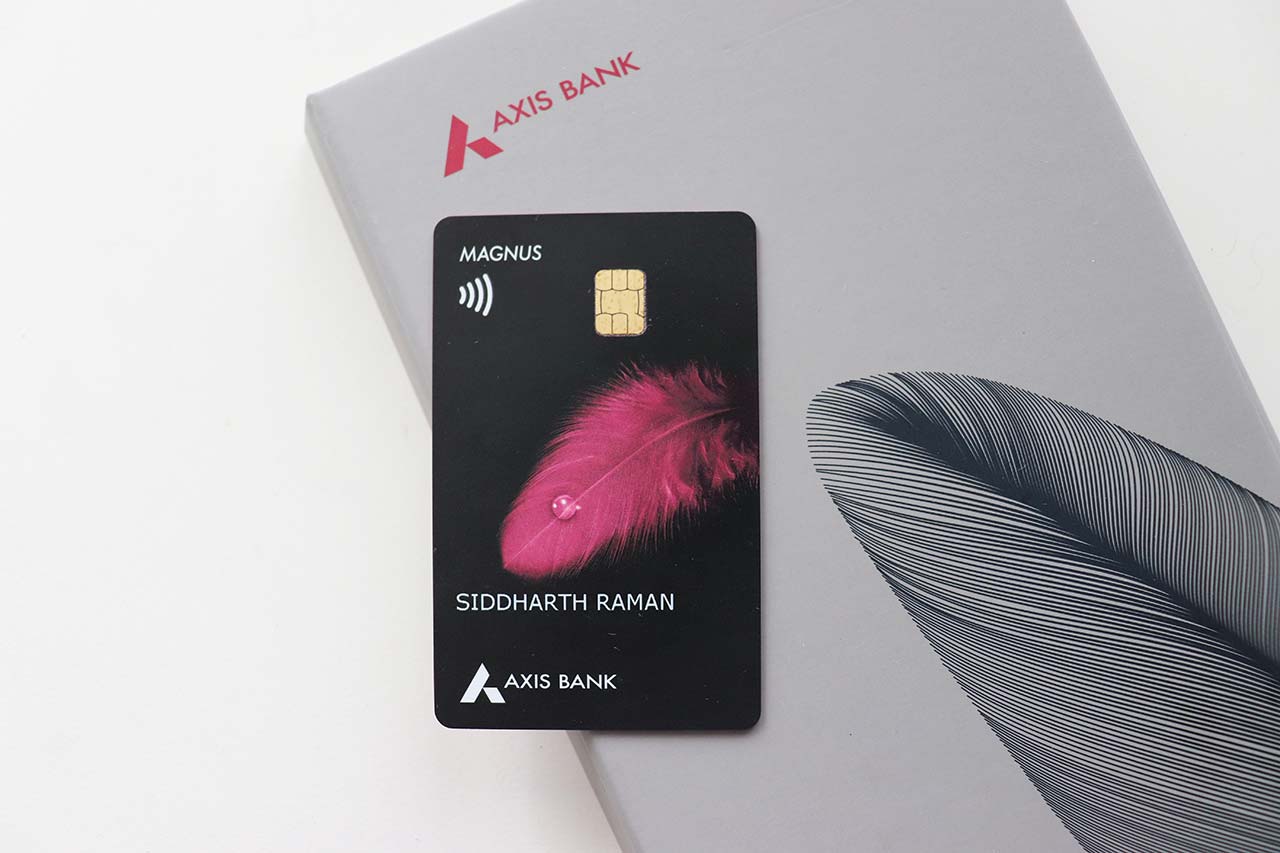 This article covers only the unboxing experience. If you're looking for a detailed review of Magnus, please check out this article: Axis Magnus Review
Axis Bank Magnus Credit Card comes in a grey shipment box, in a colour scheme that looks more or less similar to the previous colour scheme of the box in which American Express Platinum Charge Card used to get shipped.
Here are some pics of the box and it's contents,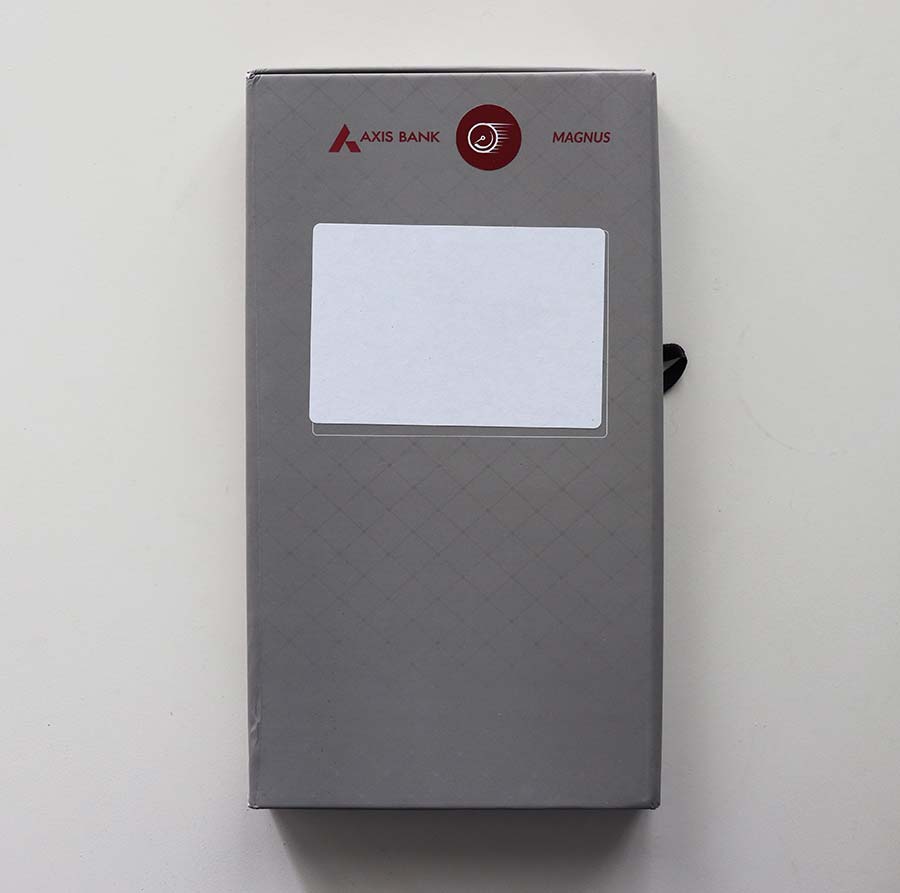 Not sure if they process all Magnus Credit Cards with express delivery, however this shipment was marked so maybe because we asked for a quick delivery.
Note that this card is not mine but for someone else in family which was applied and approved by early 2022. I was holding Magnus an year ago and now moved to Reserve.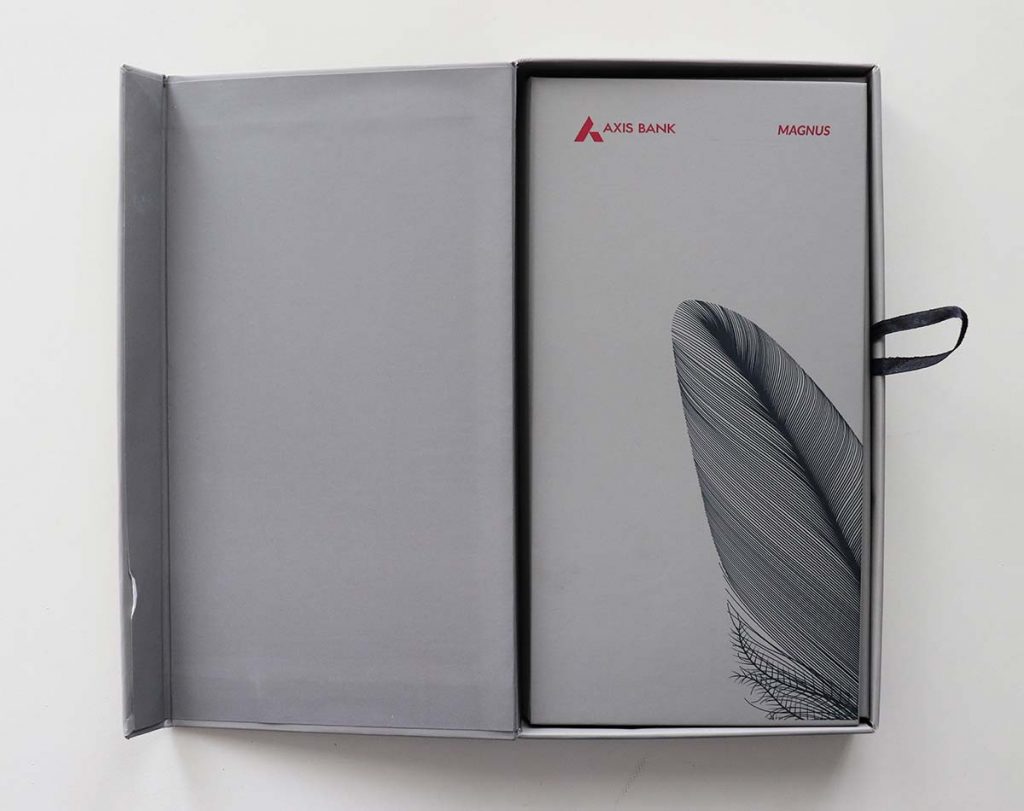 We were very much surprised to get this card delivered in just 4 working days: from date of application to card in hand.
That's ultra fast and even beats the shipment speed of American Express which usually takes 5 business days, unless you're in Delhi or nearby which will speed up the delivery by a day or two.
So here is the card and the contents,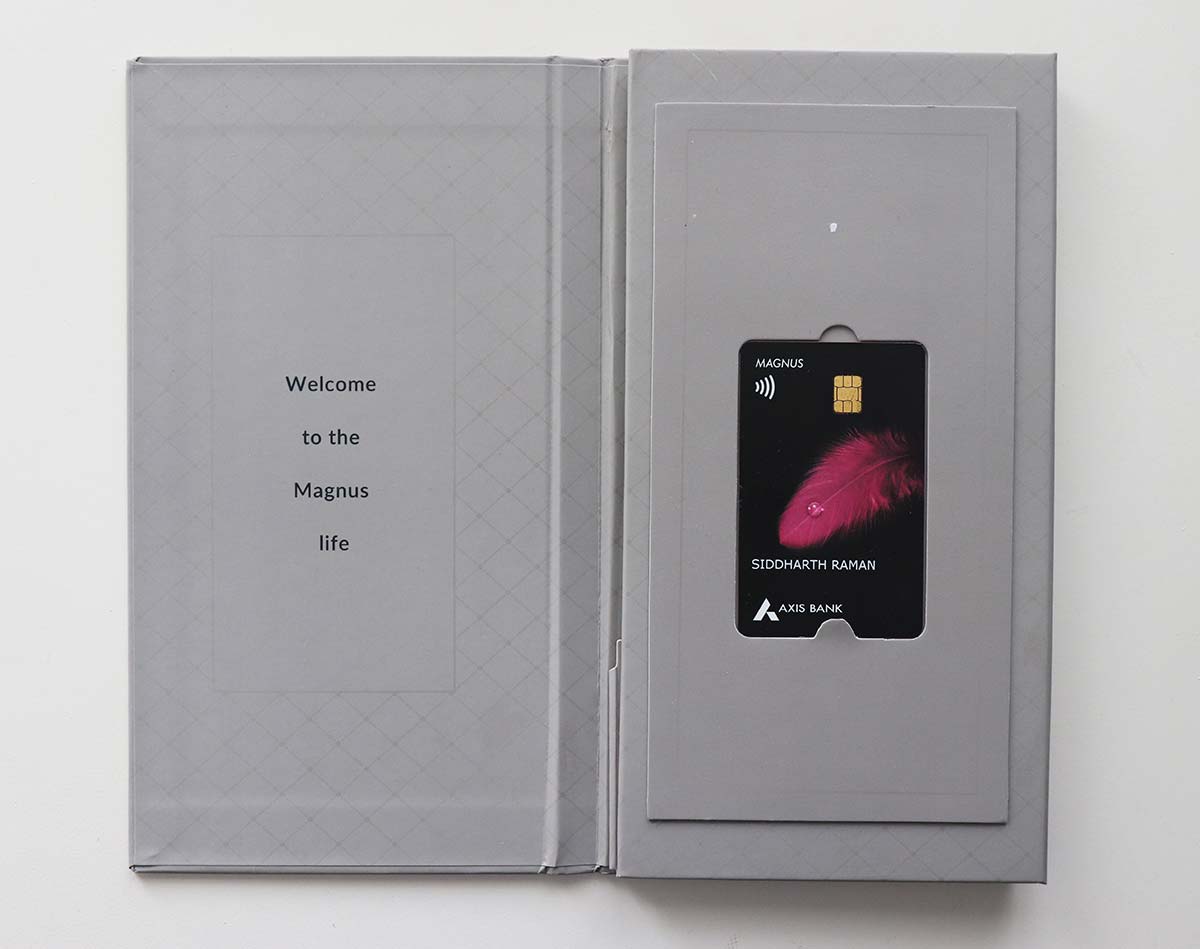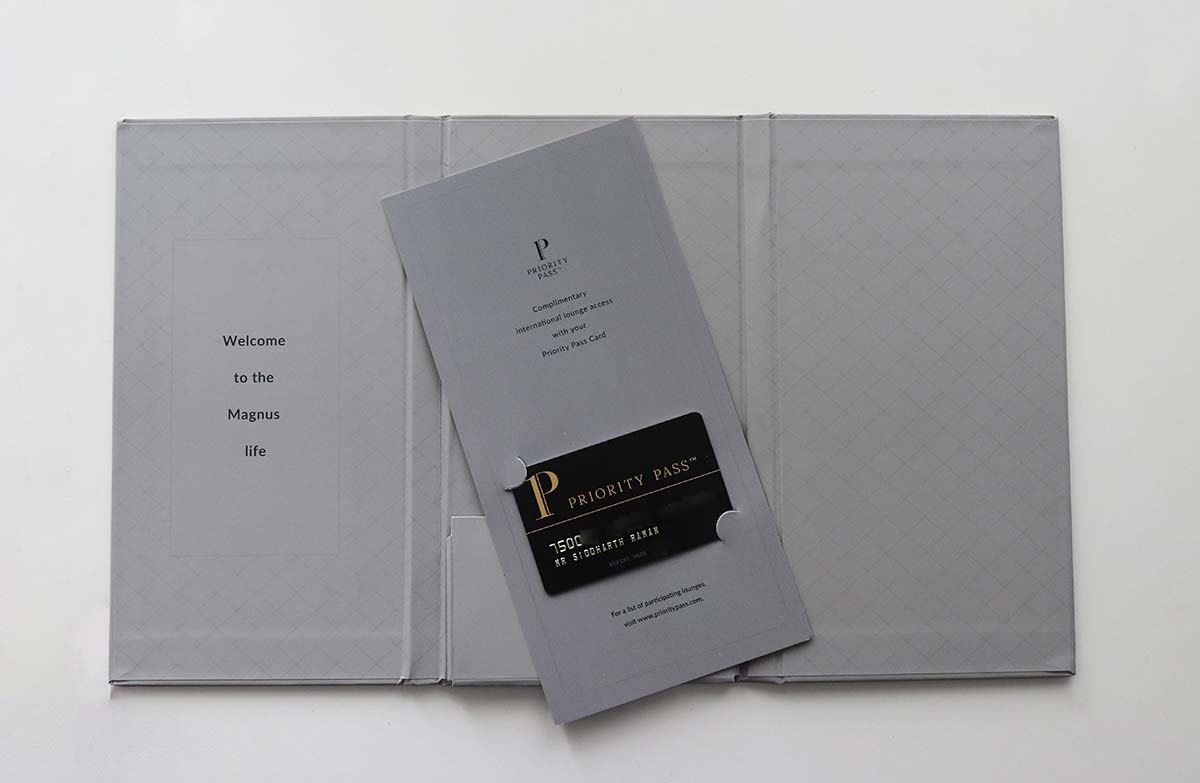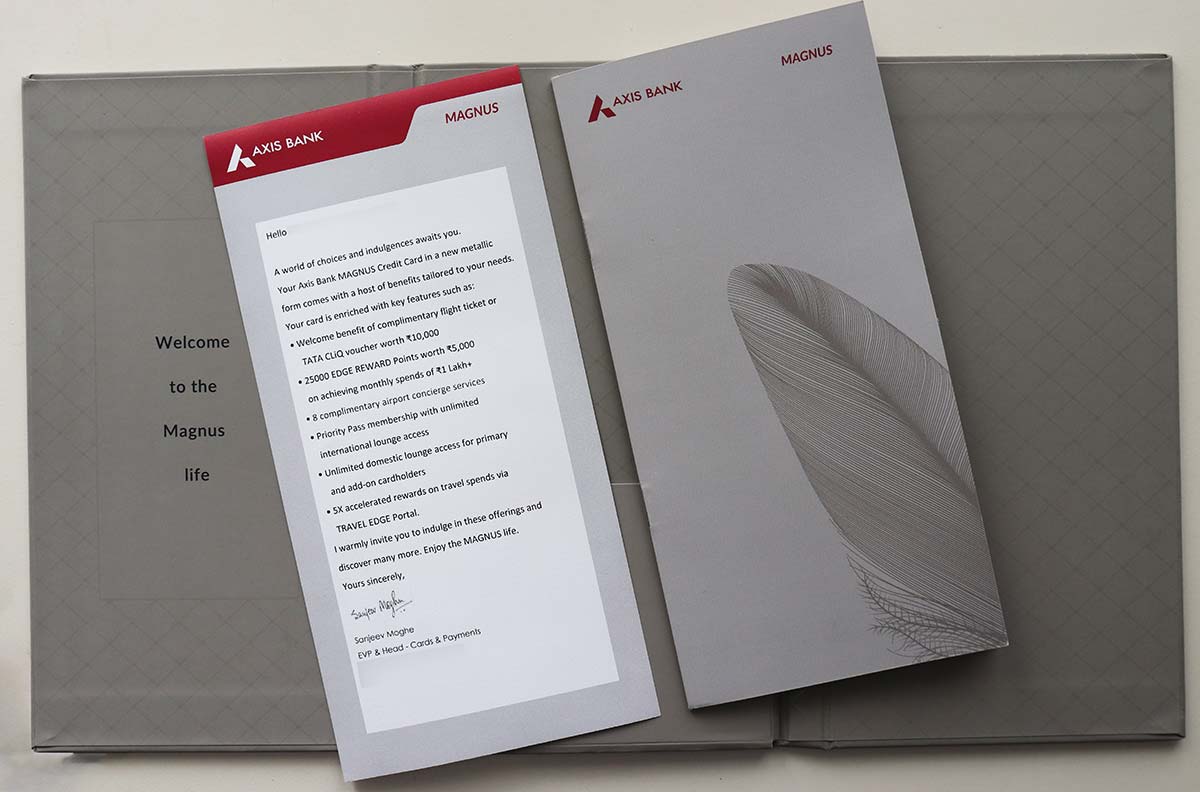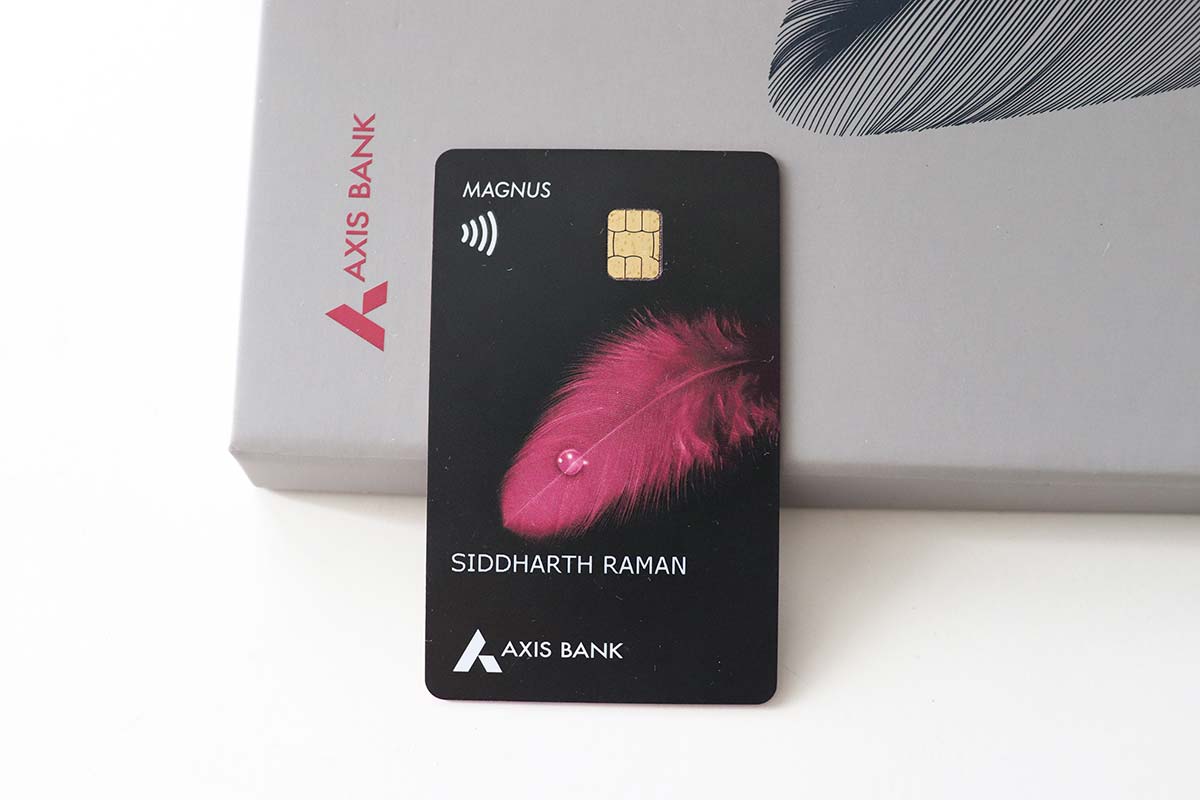 All the important details are mentioned in a single leaflet. The features booklet is also quite simple and right to the point, which is better than 100 shiny pages.
Plastic Magnus Vs Metal Magnus: Magnus comes in metal form factor after they started re-issuing the cards on Visa platform. However, except for the minor difference in chip design, both the metal and non-metal Magnus credit cards look almost the same.
Final Thoughts
Overall the box and the contents are minimalistic, which is good in this busy world. Hope their support system also gets as simple as the card unboxing experience.
How was your unboxing experience with Axis Magnus credit card? Feel free to share in the comments below.